Lt Gen Asim Munir named Pakistan's new army chief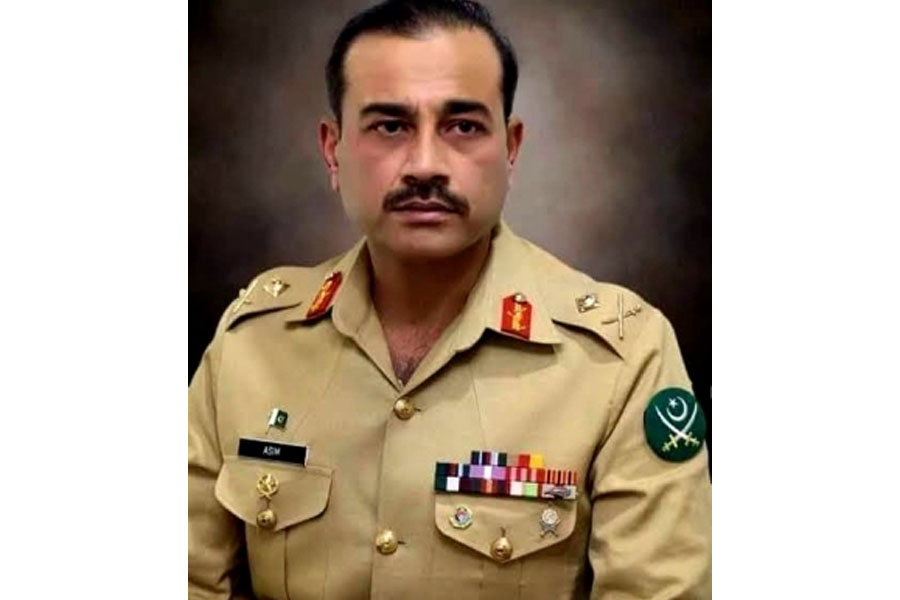 The Pakistan government on Thursday announced that Lieutenant General Asim Munir will replace General Qamar Javed Bajwa as the country's new Chief of the Army Staff (COAS).
Information Minister Marriyum Aurangzeb said Prime Minister Shehbaz Sharif, using his Constitutional right, has also appointed Lt Gen Sahir Shamshad Mirza as Chairman of the Joint Chiefs of Staff Committee (CJCSC), reports Geo News.
Aurangzeb added that the summary of the appointments has been sent to President Arif Alvi for ratification.
The decision was announced after the Prime Minister held a federal cabinet meeting to mull over the appointments after the allied parties authorised him to pick the officers for the top slots, Geo News reported.
Both the officers picked for the slots were the senior-most military officials.
Although the summary has been sent to the president, who belongs to the PTI, the coalition allies had warned him beforehand that he should avoid being loyal to his party and work in the interests of the state.
In his conversation with reporters after the meeting of the federal cabinet, Defence Minister Khawaja Asif also confirmed that the summary has been sent to the president.
"All the matters have been settled in line with the Constitution of Pakistan and hopefully the president will not create a controversy," Asif said.
The minister added that he expects President Alvi to approve the premier's advice.
He also expressed hope that the said appointments would not be viewed politically.
The minister refused to comment on PTI Chairman Imran Khan's consultation with President Alvi over the matter.
He said that the Pakistan Air Force, navy, and army shouldn't be made controversial.
Asif said that a detailed press release regarding the development will be issued.
Floods in Haiti kill 42, displace thousands
At least 42 people have died and 13,000 others displaced after heavy floods triggered by torrential rain inundated homes across Haiti, according to a statement issued by the countrys Civil Protection Agency.
The statement issued on Monday said that 85 people were injured, while 11 others remain unaccounted for after intense rainfall over the weekend caused several rivers throughout Haiti to overflow, which in turn sparked flash floods, flooding, rockslides and landslides, reports CNN.
The displaced and mission persons were reported from five of Haiti's 10 departments: West, Nippes, South-East, North-West, and the Center.
"My government, in concert with national and international institutions, is taking urgent measures in order to meet the demands of the hour," Haitian Prime Minister Ariel Henry tweeted on Monday.
The UN Office for Coordination of Humanitarian Affairs warned on Monday that flooding could resume with more rain in coming days.
"In the event of another heavy rainfall, the waterlogged soils will be unable to prevent further flooding, rockslides and landslides, and the provisional death toll could rise even higher," quoted the Office as saying.
The danger is expected to continue through hurricane season, which began on June 1.
Meanwhile, emergency response teams and aid organisations have been mobilised.
"We'll start providing hot meals to displaced people in the coming hours & are mobilising ready-to-eat rations & dry food," the World Food Programme said in a tweet.
Oil prices rise as Saudi Arabia announces output cuts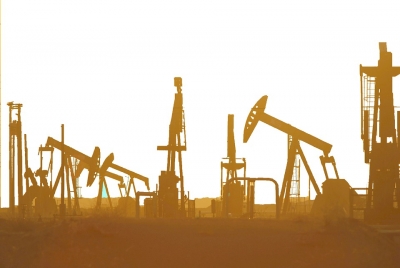 Oil-producing countries have agreed to continued cuts in production in a bid to shore up flagging prices, the media reported on Monday.
Saudi Arabia said it would make cuts of a million barrels per day (bpd) in July and OPEC+ said targets would drop by a further 1.4 million bpd from 2024, reports.
OPEC+ accounts for around 40 per cent of the world's crude oil and its decisions can have a major impact on oil prices.
In Asia trade on Monday, Brent crude oil rose by as much as 2.4 per cent before settling at around $77 a barrel.
The seven hour-long meeting on Sunday of the oil-rich nations, led by Russia, came against a backdrop of falling energy prices.
Total production cuts, which OPEC+ has undertaken since October 2022, reached 3.66 million bpd, according to Russian Deputy Prime Minister Alexander Novak, the reported.
OPEC+, a formulation which refers to the Organization of Petroleum Exporting Countries and its allies, had already agreed to cut production by two million bpd, about 2 per cent of global demand.
"The result of the discussions was the extension of the deal until the end of 2024," Novak said.
In April, it also agreed a surprise voluntary cut of 1.6 million bpd which took effect in May, a move that briefly saw an increase in prices but failed to bring about a lasting recovery.
On Sunday, Saudi Energy Minister Prince Abdulaziz bin Salman said the cut of one million bpd could be extended beyond July if needed, the BBC reported.
"This is a Saudi lollipop," he said, in what is seen as a bid to stabilise the market.
Bill to allow Sikhs to ride without bike helmets in California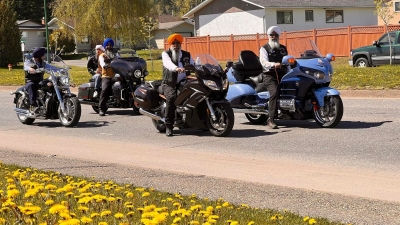 Senators in California voted in favour of a bill that exempts Sikhs from wearing a safety helmet when riding a motorcycle.
The Senate Bill 847, authored by Senator Brian Dahle cleared the state senate this week with a 21-8 vote margin, and will now move to the Assembly.
"Freedom of religion is a core foundation of this country. We, as Americans, have the right to freely express our religion and I believe that right should equally extend to everyone. Any law that limits the ability to express one's religion, goes against what this country is all about," Dahle said in a statement after presenting the bill on the senate floor.
"Exempting those who wear turbans or patkas from wearing helmets is a simple way to ensure that everyone's religious freedoms are protected," he added.
According to 2021 American Community Survey estimates, 211,000 Sikhs live in California, which is nearly half of all Sikhs living in the US.
The State Senate was told that as of now, no helmet exists in the market that will accommodate a turban or a patka, but according to members of the Sikh community, a turban is a good enough protection.
Currently, 18 states and Washington D.C. have a universal helmet law for all riders. 29 states require helmets for specified riders, generally riders under a certain age (usually 18 or 21).
Only Illinois, Iowa, and New Hampshire have no motorcycle helmet laws.
"Although other countries and our own military make accommodations for Sikhs' deep beliefs, out of the US states that require helmets, none has exemptions for Sikhs or any other group based on religious practice," a statement from Dahle's office read.
This question of helmets for Sikhs has also been debated and considered in other countries, like Canada and the UK.
In Canada, Sikhs are exempt from motorcycle helmet laws in several provinces including Alberta, British Columbia, Manitoba, and Ontario.
Among the supporters of the bill were the Legendary Sikh Riders, the Sikh Legends of America and the Sikh Saints Motorcycle Club.
According to the Center for Disease Control, more than 5,500 motorcyclists died in 2020, and more than 180,000 were treated in emergency departments for crash injuries.