Karnataka Maharashtra border dispute: Pro-Kannada activists stage protest ahead of Chandrakant Patil, Shambhuraj Desai's visit to Belagavi
Many pro-Kannada activists from across Karnataka have flocked to Belagavi today and staged a protest a day ahead of Maharashtra ministers' visit to the border city. Earlier today Karnataka Chief Minister Basavaraj Bommai also adivised the ministers to not come to the state under present circumstances.
Pro-Kannada activists staged a protest at the Rani Chennamma circle in the city. They sloganeered against Minister Chandrakant Patil and Shambhuraj Desai's arrival to the border city, according to TV reports.
The activists demanded that the ministers should not be allowed in the state and also said that they will die but won't let go of Belagavi. They also expressed their anger at the Maharashtra government.
The activists Kannada Rakshana Vedike on Sunday said that their activists from Bengaluru and across the state will arrive in the border city to prevent Patil and Desai from entering the state.
Karnataka Rakshna Vedike held a meeting in this regard, and announced that from Bengaluru the Kannada activists would leave for Belagavi in 100 vehicles on Monday evening. Similarly, the Kannada activists from all districts would reach the destination.
Bommai warned on Monday that his government will not hesitate to take appropriate action if the ministers from Maharashtra try to enter Karnataka under present circumstances.
Speaking to the reporters, CM Bommai said, "If at all the Ministers from Maharashtra try to enter the state, the concerned officers have been given a direction to initiate suitable legal action."
CM Bommai further stated that it has been clearly told in writing that under the existing circumstances the visit of ministers from Maharashtra was not appropriate. It has also been communicated to them that their visit would create a law and order situation in the state, he added.
Bhayandar: Two youths die in accident while returning from 'Pathaan' night show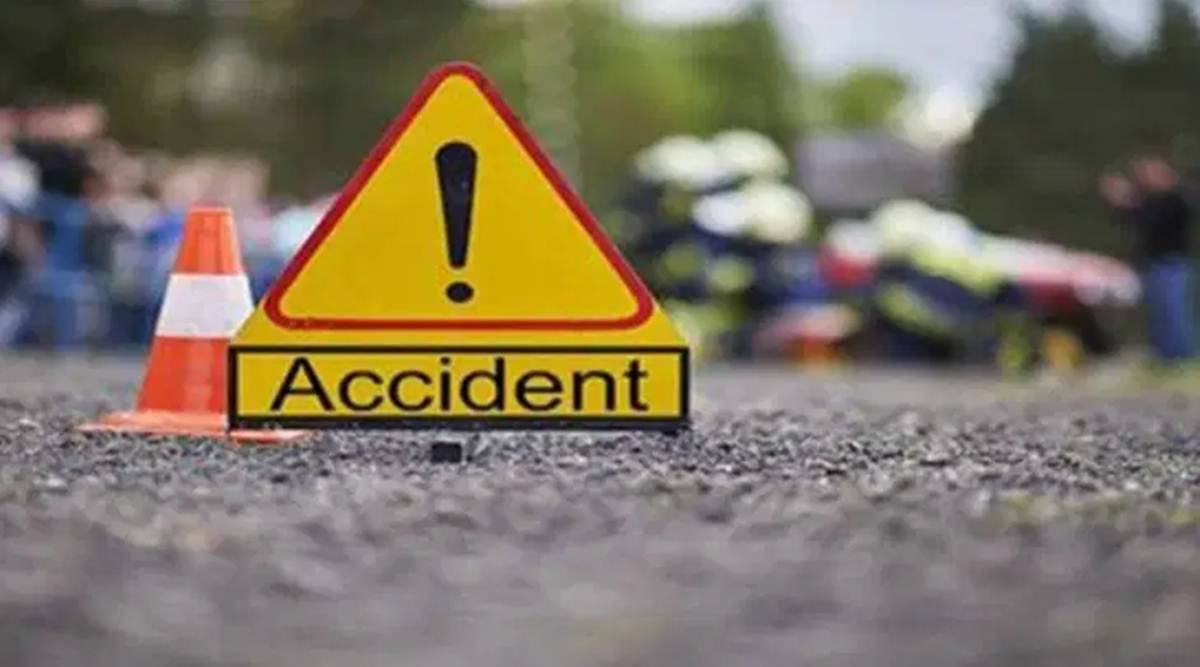 In a tragic incident, two youths died after their bike was hit by the driver of a rashly driven truck in Bhayandar late on Thursday night. The duo were returning home after watching the night show of the recently released movie 'Pathaan' at Rassaz Multiplex in Mira Road. According to the police, the mishap was reported at Golden Nest circle at around 12:30 am when the deceased who have been identified as-Abrar Ali Manihar (22) and his friend Tufail Shamim Shah (26)- both resident of Azad Nagar in Bhayandar (east) were returning home on the latter's bike after watching the night show of the recently released movie 'Pathaan' at Rassaz Multiplex in Mira Road.
Declared dead on arrival by doctors
The truck was headed towards the Phatak road from the direction of Kashimira. Both who suffered severe head and other injuries were declared dead before admission by on-duty doctors of a nearby hospital. "We have arrested the 45-year-old truck driver identified as Usman and booked him under section 304 (a) of the IPC for causing death by negligence," confirmed senior police inspector of Navghar police station- Milind Desai. Further investigations were under way.
Navi Mumbai: PMC to take strict action against hospitals carrying out illegal termination of pregnancy
The Panvel Municipal Corporation (PMC) has appealed to citizens to report if they come across gender test centers in their civic jurisdiction. The civic body announced that it will take strict action against any center found involved in illegal practices. 
Dr Anand Gosavi, Chief Medical Officer (CMO), presided over a meeting of the Medical Termination of Pregnancy Act (MTP) and the Pregnancy Prevention and Control Act (PCPNDT) earlier this week.
Dr. Rehana Mujawar, Child and Mother Health Care Officer, said that the civic body has already taken strict action against hospitals carrying out illegal abortions. "Citizens have also been asked to be vigilant and notify the corporation if they notice illegal gender testing centers in the PMC area," Dr Mujawar said.
CMO Dr. Gosavi said that all the hospitals and sonography centers have been asked to strictly follow the government regulations regarding fetal gender testing and abortions. "Stern action will be taken if any hospital, health care center, or sonography center is found to be flouting rules," he added.
"Likewise, if the term of a sonography center expires, it should apply to the municipal corporation for further approval. Strict action will be taken against the sonography center, which is running even after the expiry of such a term," he said, adding that in case of death of a child aged 0-5 months in any hospital in the municipal area, it is mandatory to inform the municipal corporation within 24 hours.
Maharashtra: Leaders across party lines pay tribute to Anand Dighe on birth anniversary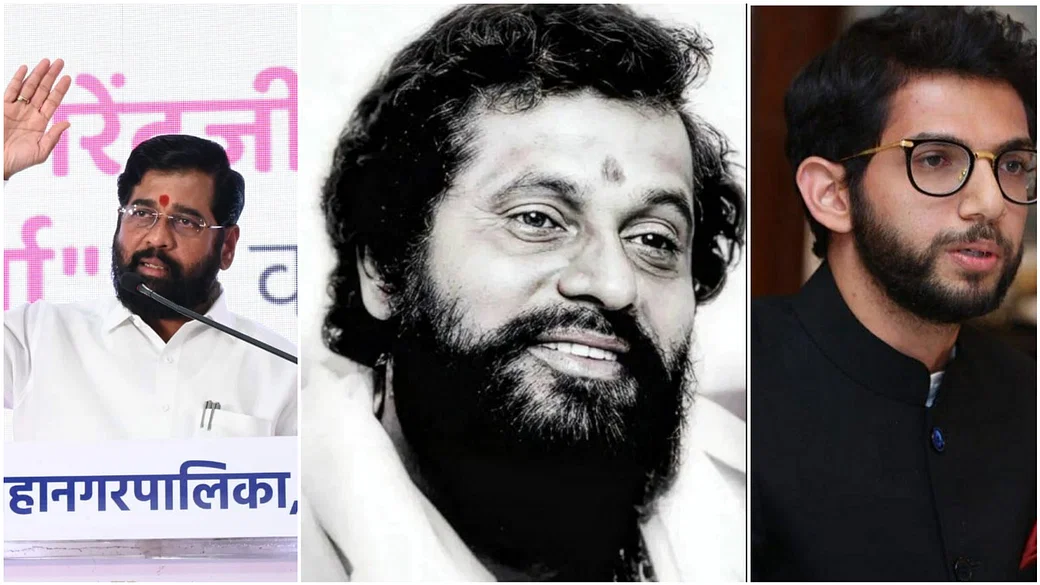 Today is the birth anniversary of Shiv Sena leader Anand Dighe. Anand Dighe was born on January 27, 1952 in Tembhi Naka area of Thane city. Later, influenced by Shiv Sena chief Balasaheb Thackeray's ideas, he joined Shiv Sena at the age of 18. Anand Dighe is known as a leader who devoted his whole life for the welfare of Thane. Anand Dighe has popularly been known as Dharmaveer (religious hero).
CM, political leaders pay tributes to Dighe
Maharashtra Chief Minister Eknath Shinde, who trained in politics under Dighe, took to social media to pay tributes to his Guru.
"Benefited by the association with Dharmaveer, got a legacy of social causes… Greetings to Venerable Guruvarya Dharmaveer Anand Dighe Saheb on his birth anniversary..," wrote CM Shinde.
Shiv Sena (UBT) leader anf former minister Aaditya Thackeray also paid tributes to Anand Dighe on his birth anniversary.
"Tributes to 'Dharmaveer Anand Dighe', a true Shiv Sainik of Shiv Sena Chief Hinduhriday Samrat Balasaheb Thackeray on his birth anniversary!" said Thackeray.
Nationalist Congress Party (NCP) leader and former Minister Jitendra Awhad, who also hails from Thane district, wrote: "Today is the birth anniversary of Mr. Anand Dighe Saheb, who had great loyalty towards social work, forgot thirst, hunger and time, worked for the public and worked day and night for the Marathi people of Thane. As sensitive as he was confrontational. Tributes."
Earlier on Thursday, Uddhav Thackeray inaugurated a health camp organised by his party in Thane on the occasion of birth anniversary of Anand Dighe.
"Party chief Mr. Uddhavsaheb Thackeray attended the health camp organized by Shiv Sena on the occasion of the birth anniversary of Dharamveer Anand Dighe at Shivaji Maidan, Thane," said Shiv Sena communications handle.