John Abraham: I do not have fear of failure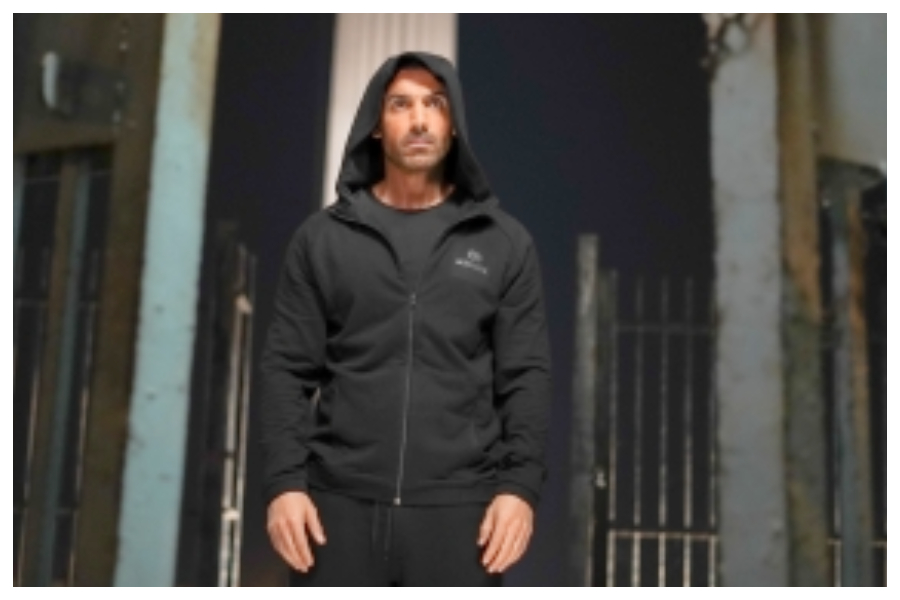 With an 18-year career in Bollywood that is filled with some of unusual choices of films that hold strong recall value, John Abraham is trying to cater both sections of audience – urban and mass. The actor says, he does not have the fear of failure and that drives him to take risks.
The actor is known for 'Jism','Dhoom', 'Dostana', 'New York', 'Kabul Express', to 'Madras Cafe', 'Parmanu', 'Batla House' and the latest released 'Satyamev Jayate 2'.
While some of the above-mentioned films are very clearly commercial potboilers and some are much loved by the urban audience, asked if he has any strategy to make such choices, in conversation with IANS John opens his heart.
John told IANS : "I think the only strength that I have in my career since the beginning is, I have no fear of failure. Initially, there was a list of films that I did that were ahead of their time. So they did not work for the larger audience immediately after the release. I was ok with it. I also knew from the beginning that, every story has its set audience.
"If not instantly, eventually the story will find its audience. So, there are films that I did and that earned a lot of money at the box office, which wasn't something I was expecting when I was making the film. I never put myself under pressure imagining the negative result of the end product. 'Zyada se zyada kya hoga', it won't work for the audience, right? Ok, we will move on to the next film. I live film to film and keep moving on."
His latest released film 'Satyameva Jayate 2', a Milap Zaveri directorial is a sequel to 'Satyameva Jayate'.
How the new film picks up at the box office, one has to wait and watch.
Meanwhile, John shared some of the films that are very close to his heart.
'Jism': Released in 2003 the film received a lot of love and appreciation from the critics and audience alike. John said, "It will always remain a special film for me because it was my debut. My favourite song 'Awarapan Banjarapan'! it was first time I got so much adulation from the audience. I realised how my long hair and physicality became a rage among youngstars but for me, back then, I was just a guy passionate about storytelling. Trust me, I am still the same."
'Dostana': One of the most successful films that came out of Dharma Productions in 2008 featuring Abhishek Bachchan and Priyanka Chopra, the film had a humorous take on the gay relationships. "When I read the script, I just found it funny. I was laughing throughout the reading season. That was it for me to come on board and do the film. Yes, the rest is history! But I wasn't very calculative about it. I was going with the flow," said John.
'Dhoom': Released in 2004 the first instalment of the franchise John, who played the traditional 'bad guy', really changed the image of the villain. Again, his physicality and passion for bikes created a rage among a whole new generation due to the success of the film. "When I look back I wonder how that magic happened really because I am the bad guy, I had no track of love story or song picturised on my in the film.
"All I had is the character and my bike! While I couldn't predict the end result of the film that turned out so successful, I would go back to my earlier point, I had no fear of failure. You see, that is the point, my driving force," said the actor.
Quite interestingly in all these films that become cult, John has received a lot of appreciation for his strong screen presence and good looks. Be it his bare body, long hair look in 'Jism', flaunting his biceps and walking around the Miami beach in 'Dostana' and biking in 'Dhoom'.
Does the good looks put him into the box of non-actor, in the eyes of the critics?
"Hey, but I am the same guy who did a film called 'New York', a very important story that was. I did 'Water', 'Madras Cafe' and 'Kabul Express' too. I did a film called 'Zinda', 'Force'…well the list is long and I am not being defensive here. I am trying to say in the initial stage of my career when I did those films, 'subtle acting' was not a trend then. So, the performance wasn't noticed perhaps but those films are still watched and loved! Now, I am trying to reach out to every section of the audience, my choice of films is a reflection of that", John signed off.
Sunny Leone: Grateful that Bollywood accepted me with open arms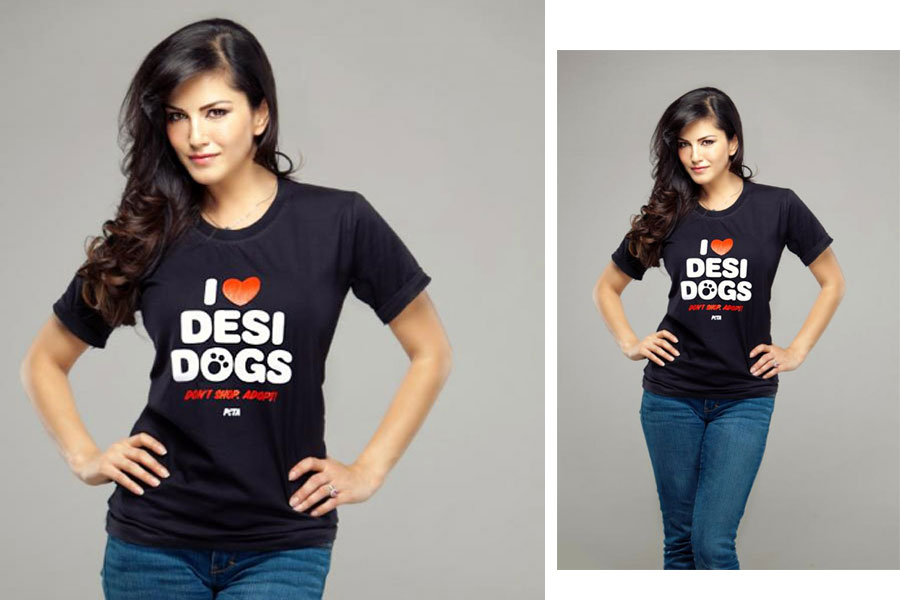 It has been a 10-year-long journey in Hindi cinema for Sunny Leone, who feels grateful that Bollywood has accepted her with open arms and that career in cinema reiterates her faith in the fact that hard work always yields result.
The actress began her career with "Jism 2" after a stint in "Bigg Boss" season 5. She then starred in the popular number "Laila" alongside Shah Rukh Khan in "Raees". She was also seen in the web-series "Anamika" among many other projects.
Talking about her journey, the actress said: "When my husband Daniel Weber and I first started working, we borrowed money from the banks to start our first company and we turned that into a successful venture.
"When Bollywood happened to us, it was the next chapter in my entertainment career. It's been an amazing journey ever since. I am humbled. The amazing love and support that my fans have showered on me has helped me scale new heights. I wouldn't have been able to do it without their appreciation.
"My journey in cinema reiterates my faith in the fact that hard work always yields results. I love my life and I love my job.
"I have a wonderful family, a great partner in Daniel, three beautiful children, a lovely home and a career that I have worked hard to put together.
"I work every day, sometimes without any offs and I have never been satisfied with where I am. I am grateful that Bollywood accepted me with open arms and I have been able to create for myself a space in an industry that happens only to chosen ones."
Kangana says negativity around 'Laal Singh Chaddha' is created by 'Mastermind' Aamir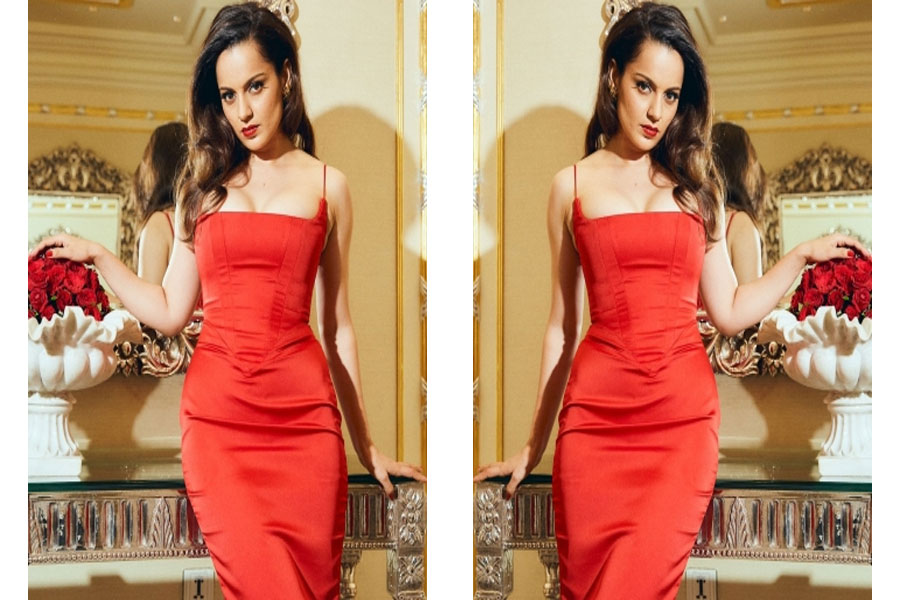 Actress Kangana Ranaut has targeted Bollywood superstar Aamir Khan, whom she tagged as a "mastermind" for skillfully creating negativity around his upcoming release 'Laal Singh Chaddha', and that he made "Hinduphobic" film 'PK'.
Kangana took to her Instagram Story where she lashed out at Aamir and asked him to stop "making it about religion or ideology".
She wrote: "I think all the negativity around upcoming release 'Laal Singh Chadda' is skill fully curated by mastermind Aamir Khan Ji himself."
"I think all the negativity around upcoming release 'Laal Singh Chadda' is skillfully curated by mastermind Aamir Khan Ji himself, this year no Hindi films have worked (barring one exception of a comedy sequel).
"Only south films deeply rooted in Indian culture or with local flavour have worked, a Hollywood remake would have not worked anyway."
She added: "But now they will call India intolerant, Hindi films need to understand the pulse of audiences it's not about being a Hindu or Muslim."
"Even after Aamir Khan ji made Hinduphobic 'PK' or called India intolerant he gave biggest hits of his life please stop making it about religion or ideology, it's takes away from their bad acting and bad films."
Directed by Advait Chandan, 'Laal Singh Chaddha' stars Kareena Kapoor Khan alongside Aamir Khan. The film is the official Hindi adaptation of Tom Hanks' iconic movie 'Forrest Gump'.
It is scheduled to hit the screens on August 11.
Janhvi reveals how her films have helped her cultivate self-confidence
Bollywood actress Janhvi Kapoor has cemented her position as a star with five diverse films in her journey of four years which started with "Dhadak", the Hindi remake of Nagraj Manjule's popular Marathi musical "Sairaat".
But, despite all the noise around nepotism, she has had her fair share of emotionally taxing experiences that have added to her performances on a subconscious level in her opinion.
The actress, who made her digital debut with her second anthology "Ghost Stories", has recently come out with yet another streaming film titled "Good Luck Jerry" which like her debut, is a remake of a Tamil film "Kolamaavu Kokila" starring Nayanthara, who recently got married to Vignesh Shivan.
Janhvi spoke to IANS about her journey, so far, the emotionally draining moments and her vision towards her filmography.
The actress wants her filmography to be defined by scripts that appeal to the audience on an emotional level, as she said: "The kind of films that I gravitate towards, have an emotional connect (sic), I want to make people laugh and cry but more than anything, it's important for me that I move people with my ability as an actor.
"I try to include those films in my filmography that can move people and I choose my scripts, accordingly. Having said that, I really want to do a full fledged front footed comedy."
"Good Luck Jerry" tells the story of a girl who's trying to make it in a not so easy world and wishes that she has a bit of luck by her side.
So how much does Janhvi herself believe in luck or for her hardwork is the only vehicle to move forward in life?
A thoughtful Janhvi said: "You can't only rely on luck, it makes you complacent. Luck does play a part in a person's life and success but, hard work is something that materialises the success, also your outlook is an important factor."
For her, "art imitating life happens all the time – consciously or subconsciously".
She opines that one can't make something that they don't know anything about. People won't watch it unless they feel that it relates to them.
Also, with every film that she has done, the characters go through the same journey she has on a personal level.
Taking a slight pause, she mentioned: "With 'Dhadak' as everyone knows, there was a huge loss in my personal life similar to my character in the film, for 'Gunjan Saxena' she also faced the problem where everyone told her that she doesn't belong to a place where she wishes to be in."
The firmness in her voice soon kicks back in: "There was so much chatter around nepotism and how I don't deserve the opportunity that I have got. While shooting for 'Roohi', I felt like I needed people to take care of me, then finally realised that independence is of true essence as she goes on to marry herself. So yeah it all has been closely interlinked for me."
Her character in "Good Luck Jerry" seems to have rubbed off on her to a great extent as she said: "Earlier, I used to play down in complicated or confrontational scenarios. But, with time I realised that I am a person with opinions, who stands by them.
"I don't mind people not taking that in their stride with me putting forth my opinion. Through the course of this film, I have changed from a people pleaser to the one who stands by what I truly believe in," she signed off with a heartwarming smile.