Big B, John Abraham discuss bikes on 'KBC 13'
Bollywood actor John Abraham opened up about his love for bikes with megastar and host Amitabh Bachchan on the 'Shaandaar Shukravaar episode of quiz based reality show 'Kaun Banega Crorepati 13'.
Big made a shocking revelation that he is scared of riding bikes.
During the conversation with the host, John shared that how Amitabh asked him not to encourage his son Abhishek Bachchan to ride bikes.
"Sir, after the film 'Dhoom', I had come to your house on a motorcycle and you said do not encourage Abhishek".
Big B replied: "Yes, you'd come and you had mentioned that you've purchased a new one just now". Continuing, John shares: "As soon as Abhishek came downstairs, you said 'Wow, what a bike!'"
Speaking about the kind of fear the thespian has for bikes, Big B said: "I don't know why John, but I'm very scared of bikes. I don't know how you guys ride a bike." To this, John adds, "One should always ride the bike slowly and wear a helmet. It is very necessary and safety is very important. Always follow the laws."
John further shared about how he owns 18 bikes and how much he is cautious of keeping them properly.
"For now, I only have 18 bikes, Sir. I had many before. Only 18 bikes but I clean them every week."
Later, Amitabh asks him that when he prefers to go out for a ride and to this.
The actor: "I usually take it out in the night but I have to tell this on record that I never cross the speed limit and I always drive slowly. Because all the youngsters might get enthusiastic when they look at me so I go very slow. I drive very calmly."
He added on about an incident that happened with him while driving.
"And once it happened that I wore the helmet and waited at the signal and there were college boys who came in the car by my side, looked at me and said, 'Apne aap ko John Abraham samajta hai'(do think you are John Abraham). I like to move at my own pace and I don't want to encourage anyone."
John will appear as a special guest along with his 'Satyamev Jayate 2' co-stars Divya Khosla Kumar, producers Nikkhil Advani, Madhu Bhojwani and director Milap Zaveri for Friday special episode.
'Kaun Banega Crorepati 13′ airs on Sony Entertainment Television.
After Salman Khan, now his lawyer gets death threat in Jodhpur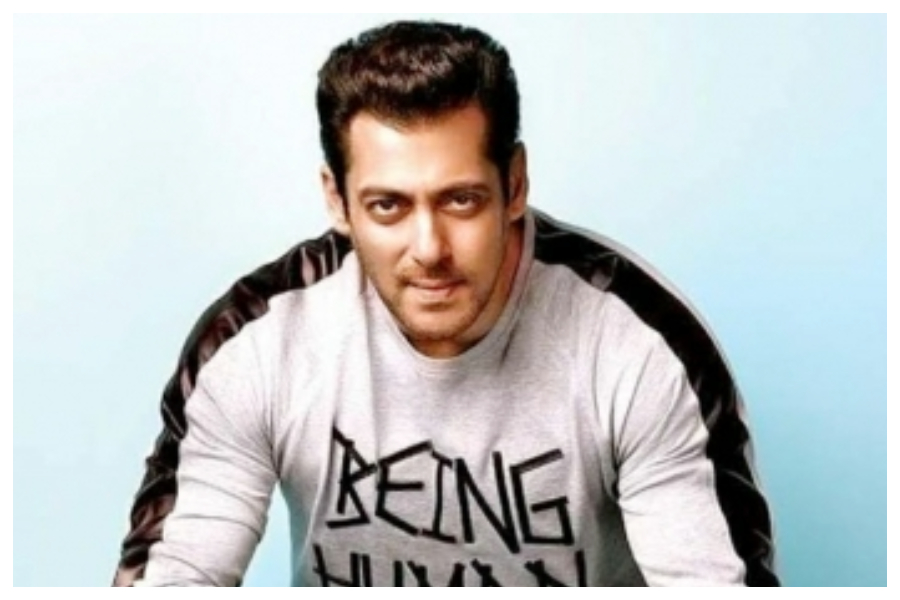 Bollywood star Salman Khan's lawyer Hastimal Saraswat has filed a complaint at Jodhpur police station alleging that he has received death threats through letter which says that 'enemy's friend is enemy'.
This threat is similar to that which Bollywood actor Salman Khan and his father Salim Khan received recently.
Also the letter is similar to what given to Salman Khan. Letter to Advocate Saraswat says, "Enemy's friend is an enemy. Will do something like Moosewala."
The threatening person wrote 'LB-GB' on Salman's letter. 'LB-GB' is also written on the letter sent to the Advocate.
Saraswat on Tuesday gave a complaint at Mahamandir police station in Jodhpur. He said, "I was in America for a month and a half. When I reached Jodhpur on the evening of June 30, my junior advocate Jitendra Prasad Bishnoi came to my house at around 11 p.m. on July 3 and said, that on July 1, at 10.30 a.m., a letter was found stuck in the latch of room number 8 of Jubilee Chamber located in the Old High Court."
"The letter had threatened to kill me and my family. Had to go to Jaipur to meet the Governor on 4th July. Therefore, forwarded this letter to the Mahamandir police station officer on WhatsApp to give him complete information," said Saraswat.
Mahamandir police station officer Lekhraj Siyag said that the police has registered a case and a gunman has been posted outside his house on Pawta B Road. The investigation has been started.
Saraswat said that sender has quoted himself as LB and GB. It is written – "The enemy's friend is our enemy. We will kill you and your entire family like Moosa."
LB refers to Lawrence Bishnoi and GB as Goldie Brar.
The enemy is being referred as Salman Khan. It is believed that Salman Khan is the enemy of this gang. However, this is a matter of investigation.
Advocate Saraswat said, "Salman is not our friend. He is just a client. This is our profession and I am his counsel, just like other people who come to me with a case and we give counsel."
Urfi Javed calls Rakhi Sawant a 'legend' to shut down the trolls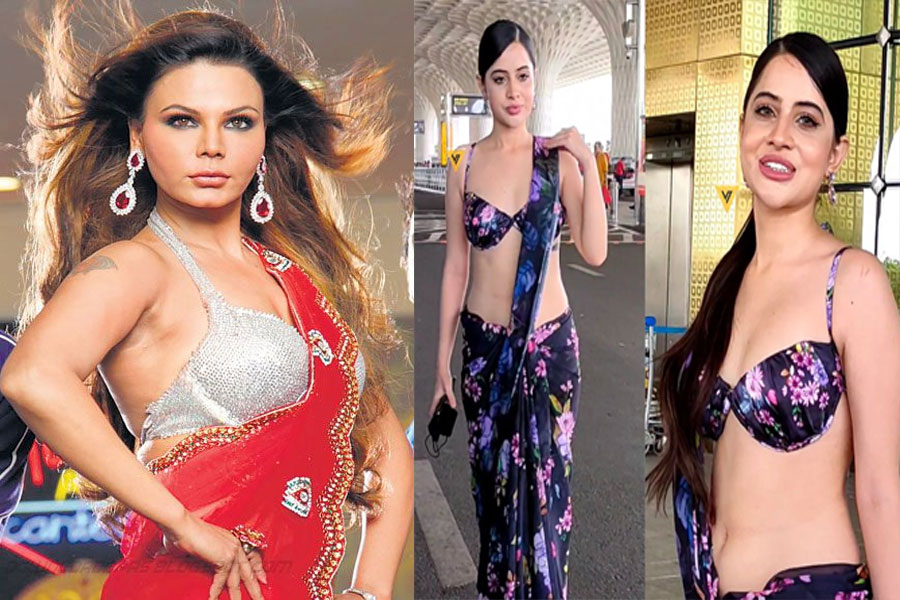 'Bigg Boss OTT' fame Urfi Javed was recently compared to Rakhi Sawant by netizens on social media. While responding to them, she in fact called Rakhi a 'legend'.
In her Instagram story, she shared the screenshot of the comment written by a user, saying: "Totally agree with you! She's like the next Rakhi."
Urfi, who is often known for her style statement gave a befitting reply by mentioning: "Just because you know a few international brands, just cause you add vintage filter to your photos, you think you're way above me that you can insult me."
Later calling Rakhi, a 'legend', she comments: "Also Rakhi is a legend, the way you guys insult her for being herself and then talk about feminism. The fact that you think being compared to her will be an insult shows a lot about your character and the way you think! Putting other women down unnecessarily only makes you a mega loser! Xx."
Urfi recently had also slammed those circulating her fake suicide pictures, wishing death upon her in the comments.
Urfi is known for playing the role of Avni in 'Bade Bhaiyya Ki Dulhania'. She was also seen as Aarti in 'Meri Durga', Bella in 'Bepannaah' and Mira in 'Puncch Beat' and many more.
Aishwarya Rai's Queen Nandini look in Mani Ratnam's 'Ponniyin Selvan' released
On the heels of releasing the first looks of Vikram as Aditya Karikalan and Karthi as Vanthiyathevan from director Mani Ratnam's magnum opus, 'Ponniyin Selvan', the makers of the much-awaited epic film on Wednesday released the first look of Aishwarya Rai Bachchan as Queen Nandini in the film.
Lyca Productions, which is producing the film along with Mani Ratnam's Madras Talkies, tweeted the first look picture of Aishwaraya Rai in the film and said: "Vengeance has a beautiful face! Meet Nandini, the queen of Pazhuvoor!" The film, the first part of which will release on September 30 this year, will release in five languages — Tamil, Telugu, Malayalam, Kannada and Hindi.
The film is based on the classic Tamil novel Ponniyin Selvan by eminent writer Kalki. The film, called by Mani Ratnam as his dream project, will be among the most expensive projects ever undertaken in the country.
The film has the best business handling for each of its departments. A. R. Rahman is scoring the music for this epic historical and cinematography is by Ravi Varman. National Award winning art director Thotta Tharani is in charge of production design while Mani Ratnam's trusted editor Sreekar Prasad is the editor.