Jio surpassed BSNL to become the country's largest fixed broadband provider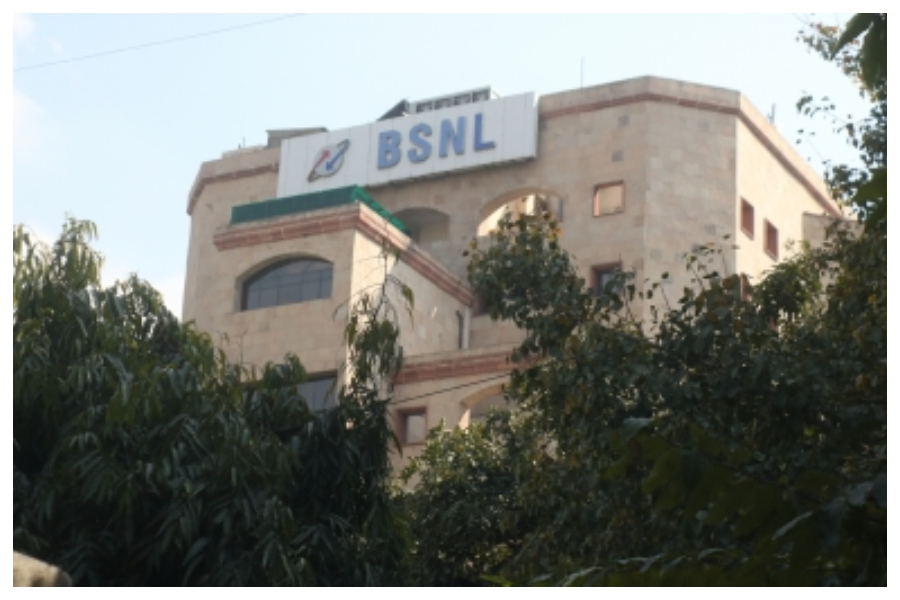 JioFiber added 0.19 million subscribers to become the number 1 operator in the fixed broadband segment in just about two years from commercial launch, with 4.34mn FBB subs.
JioFiber's market share improved 85bp month on month to 16.9 per cent (launched commercially in Sep-19), Nomura said in a report.
Bharti added 0.1mn subs to reach 4.08mn FBB subs (up 68% since May-20), with market share up 60bp m-m to 15.9 per cent.
Bharat Sanchar Nigam Limited's (BSNL) market share further declined by 185 bp to 16.4 per cent share (vs 44 per cent pre-JioFiber launch in September'19), the report said.
Without significant fund-raising, Vodafone Idea's network investments and 5G rollout would likely remain constrained, at least in the near term. Hence, we expect market share gains to continue for Bharti and R-Jio, the report said.
TRAI data for November shows a slight improvement in industry numbers, with Jio gaining market share at the expense of VIL, UBS said in a report.
After a large decline in September (driven by the 19mn subscriber loss reported by Jio) and flattish numbers in October, the industry witnessed a slight improvement in November, with overall subscriber base expanding by 1.2mn. Bharti gained 1.3mn subs (-0.5mn in Oct), Jio added 2mn subs (+1.8mn in Oct), while VIL continued to lose market share: it lost 1.9mn subs (versus loss of 1mn and 1.1mn in Oct and Sept respectively).
Jio remains the market leader, with a subscriber market share (SMS) of 36.7 per cent (+10bps). Bharti and VIL ended Nov with SMS of 30.4 per cent (flat MoM) and 22.9 per cent (down 20bps) respectively. It is important to note that the tariff hikes were largely applicable from end-November / December, and therefore, December is likely to see some churn, UBS said.
In fixed broadband, Jio surpassed BSNL to become the country's largest FBB provider. Jio now has 4.3mn FBB subs (+0.2mn in Nov), followed by BSNL with 4.2mn subs (-0.5mn in Nov) and Airtel with 4.1mn subs (+0.1mn in Nov).
Apple raises starting salary for retail workers amid unionisation push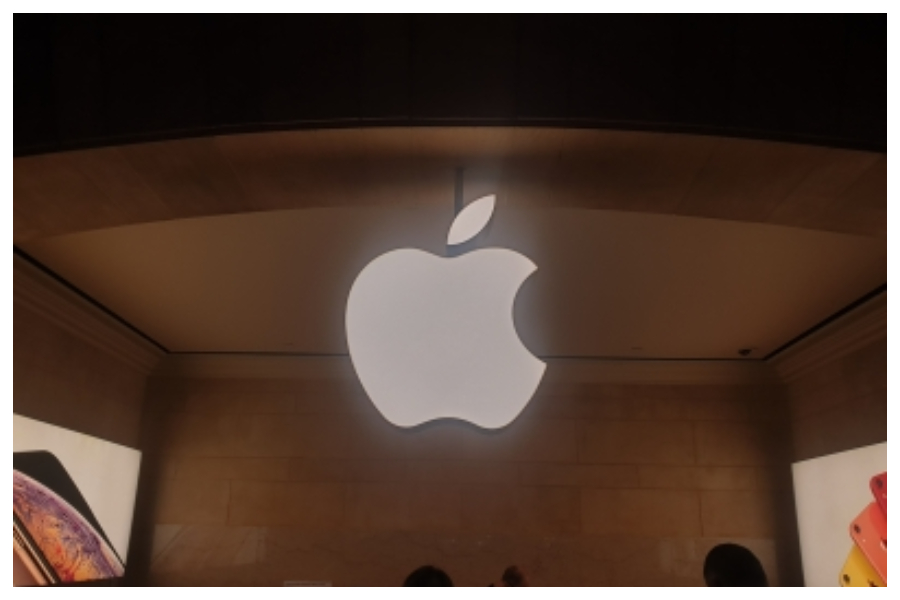 Alarmed at unionisation efforts at its own retail stores, Apple is reportedly increasing the hourly salary of its retail and corporate employees.
The Wall Street Journal reported that Apple is increasing the hourly rate for retail workers from $20 to $22 per hour and some regions will start higher.
The tech giant is also increasing starting salaries amid rising inflation, a tight labour market and unionisation pushes, the report mentioned.
The iPhone maker told employees in an email that the company is increasing its overall compensation budget.
"Supporting and retaining the best team members in the world enables us to deliver the best, most innovative, products and services for our customers," an Apple spokesman said in a statement to WSJ.
"This year as part of our annual performance review process, we're increasing our overall compensation budget."
Earlier reports said that the tech giant's vice president of people and retail, Deirdre O'Brien, was trying to dissuade retail workers from joining a union.
Three of Apple's own stores — one each in New York, Maryland, and Georgia in the US — are planning to form a union.
While the Apple store in Georgia will vote starting June 2, Apple's retail store in Maryland will vote starting June 15 to form a union.
To date, no Apple store has successfully formed a union.
Apple recently hiked benefits for both part-time and full-time retail employees.
Lenovo India logs $2.2 billion in sales with 38% Year on Year growth
Global technology brand Lenovo Group on Thursday reported record fiscal year results, with historic highs on both profit and revenue fronts, as its India business reached record high.
The total revenue for all Lenovo businesses in India was $2.2 billion for the full fiscal year ending March 31, representing a year-on-year increase of 38 per cent.
It was supported by nearly doubling the volume of manufactured PCs and smartphones in India while increasing locally manufactured tablets manifold, said the company.
"Our 38 per cent increase in revenue for FY21/22 clearly shows that Lenovo is meeting the expanding need for transformational technology solutions in India," said Shailendra Katyal, Managing Director, Lenovo India.
"Additionally, this year our service-led transformation strategy has shown concrete results, with a 58 per cent rise in our services booking revenue," he informed.
Globally, annual net income reached the $2 billion mark, up 72 per cent year-on-year, with revenue growing by $10 billion for the second year running to reach $71 billion, the company said in a statement.
"Although last year was challenging for the world, with the accelerated global digital and intelligent transformation, Lenovo delivered a record year of profit and revenue," said Yuanqing Yang, Lenovo Chairman and CEO.
"We will capture this window of opportunity, double our R&D investment, drive service-led transformation, realise our ESG goals, and stay flexible and resilient to bring the entire company to new heights," Yang added.
Lenovo said it navigated industry-wide supply shortages, pandemic disruption, geopolitical uncertainties, and higher inflation to deliver a record year.
Foreign investors trim Rs 2.5 lakh crore in 8 months, more than it invested in past several years
Continuing its selling spree for the eighth consecutive month in May, foreign portfolio investors have pulled out around Rs 2.5 lakh crore from the Indian equity market.
So far in 2022 itself, FPIs sold investments worth over Rs 1.7 lakh crore, as per data available with National Securities Depository Limited (NSDL) showed.
With this recent slippage of investments out of India in these consecutive months in a row, FPIs have trimmed an amount over and above their entire portfolio created in the preceding 7-8 years. Overseas investors bought Rs 2.2 lakh crore equities between 2014 and 2020 in the domestic stock market, Moneycontrol reported, quoting NSDL data.
Notably, the unprecedented FII sell off has been fuelled by soaring global inflation, the possibility of aggressive monetary tightening in India and other advanced countries including the US, fears of a recession in the US and the ongoing war in Ukraine.
There are strong possibilities of more policy rate hikes in the US in the coming monetary policy meets.
In India too, central bank RBI is mulling further rate hikes, said its Governor Shaktikanta Das earlier this week, but declined to mention by what percentage points.
Earlier this month, the RBI's Monetary Policy Committee (MPC), in an off-cycle review meeting, hiked the benchmark rates by 40bps to 4.4 per cent owing to a high inflation at over six per cent upper tolerance band for four months in a row. Das said the move was taken to avoid a steep hike in June.
"Globally, risk aversion is high and markets may continue to be under pressure for some time. This, together with the rupee's depreciation versus the dollar, raises the possibility that FII outflows may continue in the short term," said Yesha Shah, Head – Equity Research, Samco Securities.
From a more mid-to-long term perspective, given India's fundamental positioning and structural appeal among emerging economies, foreign investors are poised to make a comeback, Shah added.
However, according to Manojh Vayalar, VP- Equity Derivatives at Religare Broking: "This (current trend) suggests that the net outflow in equity that we have been witnessing since the last 8-10 months is rather a profit booking than an hurried exit."
The money the foreign investors invested in the last 10 years as per index has yielded them around 80 per cent returns, Vayalar said.