Investor group acquires SaaS firm Zendesk for $10.2 bn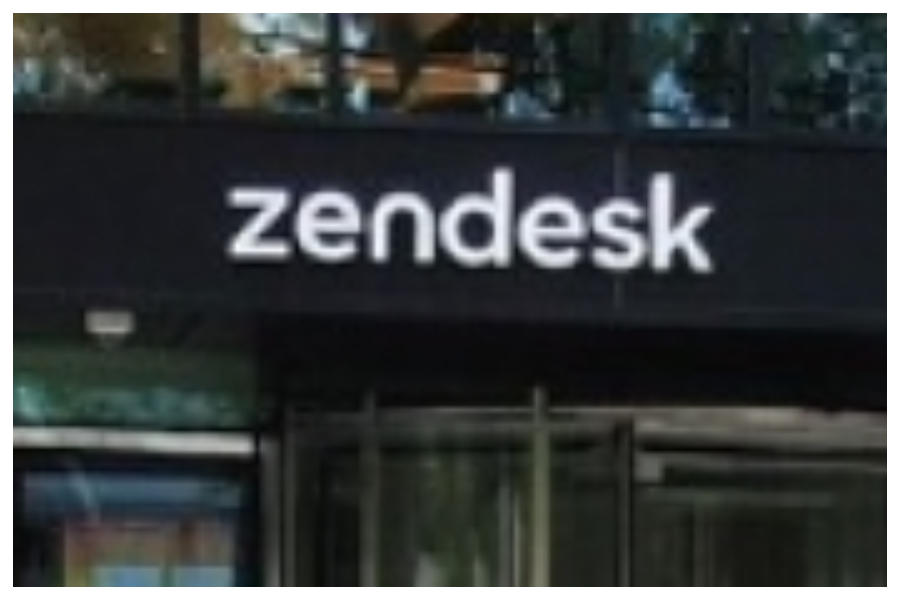 Software-as-a-service (SaaS) platform Zendesk has been acquired by a group led by global investment firms Permira and Hellman & Friedman in a $10.2 billion all-cash deal.
Under the terms of this agreement, Zendesk shareholders will receive $77.50 per share. The offer represents a premium of approximately 34 per cent over Zendesk's closing stock price on June 23.
Zendesk will become a privately held company upon completion of the transaction.
"This is the start of a new chapter for Zendesk with partners that are aligned with the strength of our agile products and talented team, and are committed to providing the resources and expertise to continue our growth trajectory," said Mikkel Svane, Founder, Chairman and CEO, Zendesk.
Zendesk started the customer experience revolution in 2007 by enabling any business around the world to take their customer service online.
Today, Zendesk connects more than 100,000 brands with hundreds of millions of customers over telephony, chat, email, messaging, social channels, communities, review sites and help centres.
The company employs more than 6,000 people across the world.
If softening of inflation continues further, then it would eventually lead Fed to taper its aggression: Sneha Poddar
Sneha Poddar, AVP Research, Broking & Distribution, Motilal Oswal Financial Services, said if the softening of inflation continues further, then it would eventually lead to the US Federal Reserve to taper its aggression. The Reserve Bank of India (RBI) is more likely to follow the US Fed and thus would not taper its tone till its is adopted by the latter.
Here are excerpts from the interview:
Q. Do you think after US CPI inflation print which came below estimates will allow Fed to go slow on rate hike, and RBI will follow the same?
A: The US CPI inflation data for the month of July came in at 8.5 per cent, down from 9.1 per cent in June and slightly below expectation of 8.7 per cent. However the Fed officials have responded to softening inflation data by saying it doesn't change their stance towards higher interest rates, as the inflation still remains above the unacceptable levels. Since this is just first sign of inflation peaking out, and is too early to rule out subsequent high inflation data, uncertainty will loom over when the US Fed would slow down on its aggressive rate hikes. If the softening of inflation continues further, then it would eventually lead Fed to taper its aggression. The RBI is more likely to follow US Fed and thus would not taper its tone till its is adopted by US Fed.
Q. 5.40 per cent repo rate is already above pre-pandemic level, but still the RBI maintains "withdrawal of accomodation" stance. Do you think the neutral level of the repo rate is at or above 6 per cent?
A: The RBI has cumulatively hiked the policy repo rate by 140bp to 5.4 per cent in FY23 till date. It reiterated its continued focus on "withdrawal of accommodation" to contain inflation while supporting growth. However, it kept its inflation/growth forecasts unchanged at 6.7 per cent/7.2 per cent YoY, respectively, for FY23. This seems very confusing as how can the rate hikes help contain inflation without hurting growth? Further, the MPC did not sound dovish at all. There was neither a change in stance nor a relief in the RBI Governor's statement disclaiming a possible pause in rate hikes. Thus we believe that the terminal rate in this hike cycle might be at 5.75-6.0 per cent
Q. In the current market conditions, which sectors are likely to perform well from an investor returns point-of-view?
A: We believe BFSI can do well in rising interest rate scenario. On the other hand with good monsoon, upcoming festive season and softening of commodity prices, the demand both urban and rural are expected to revive and pick up and thus we are positive on Consumer, Auto and Retail. With the opening up of economy and the structural shift being witnessed in favour of the industry post Covid, QSR remains in a sweet spot. While uncertainty around quantum of interest rate hikes is likely to impact the performance of real estate stocks in the near term, longer-term thesis on revival of housing cycle remains intact. There is imminent opportunity in the domestic Hospitality industry and the expected upcycle bodes well for the sector. We are selectively looking at IT sector as valuations have become attractive for accumulation from long term perspective.
Q. Where you see levels on benchmark indices going forward considering the FI inflows in the domestic equities?
A: Strong momentum in the market has helped Nifty rally by more than 2500 points from June lows, and thus, has wiped out the entire decline for the calendar year till date and turned positive. Strong macro data, FII turning positive, steady earnings and healthy progress in monsoon have been some of the key factors supporting the market. FIIs (including primary market) turned positive for the month of July after nine months of continuous outflows and has been continuous buyer throughout the month of August so far. With the softening of commodity prices, even inflation seems to be peaking out and festive season is about to begin which should support demand and thus corporate earnings. Thus the overall trend in the market seems to be positive, however bouts of volatility can't be ruled out as uncertainty over rate hike quantum and China-Taiwan tussle continues. Further, with this recent rally, Nifty now trades at ~20x FY23E, above its 10-year average, thus offering limited upside in the near term. Going forward, it could be a tug of war between domestic and global factors which could determine the market direction.
Philippines officially cancels chopper deal with Russia
The Philippines is officially cancelling a 12.7-billion-peso ($227 million) contract to purchase 16 Russian military transport helicopters, the government said on Wednesday.
"The Department of National Defence is formalizing the termination of the contract with SOVTECHNOEXPORT LLC of Russia for the procurement of 16 units of Mi-17 heavy-lift helicopters for the Philippine air force," dpa news agency quoted Arsenio Andolong, the Department's spokesman, as saying.
Andolong said the Department's contract review committee will "undertake the appropriate processes and exercise due diligence in formalizing the termination of the project's contract".
"We are also preparing to initiate a diplomatic dialogue with the Russian side regarding matters arising from the project's cancellation," he added in a statement.
Former Defence Secretary Delfin Lorenzana said the decision to cancel the contract was made in the last days of administration of former President Rodrigo Duterte due to fears of US sanctions amid the Russia-Ukraine war.
He said the decision was made after the Philippine ambassador to the US Jose Manuel Romualdez warned that "the disadvantage that (the Philippines) will get is more than (the advantage) if we get the choppers".
Lorenza said he was not certain if the government would still be able to recover a 2-billion-peso down payment made for the contract.
Prudent financial management helps Reliance Jio reduce running costs
Reliance Jio Infocomm Limited prepaid entire deferred liabilities pertaining to spectrum acquired in auctions of year 2014, 2015, 2016 and the spectrum acquired in year 2021 through trading of right to use with Bharti Airtel Limited aggregating to Rs 30,791 crore (including accrued interest) in FY2021-22.
This was refinanced through a mix of INR Loans and Debentures. The Company expects that this prepayment will result in interest savings of about Rs 1,200 crore annually.
Reliance, a responsible organisation, leveraged its intellectual capital to contribute to the country's fight against Covid-19.
Reliance's scientists analysed more than 1,000 genomes of the virus.
The knowledge base was used to develop novel cost-effective diagnostic kits called 'R-Green' and 'R-Green pro one'. These kits have received ICMR approval and showed a high degree of accuracy and specificity during validation studies.
Reliance has also collaborated with IIIM-CSIR (Jammu) to develop an RT-LAMP Kit to facilitate the point-of-care diagnosis of Covid-19.
The R&D team actively contributes to the company's technical wisdom to facilitate innovation globally by publishing research articles on diagnostics and treatment. Application of natural-astaxanthin for COVID-19 management published in 'Biomedicine and Pharmacotherapy' journal is recognised as top 100 research paper. The paper is listed in WHO's global repository.
PSA based oxygen concentrators can produce oxygen with 93 per cent (+- 3 per cent) purity. The unit is an excellent solution during hospitalisation situation due to Covid-19 to maintain the SpO2 level of a patient. Reliance R&D has designed oxygen generator with a purity of 90 per cent to 95 per cent with 5 LPM oxygen leveraging its expertise in adsorption technology.
Reliance collaborated with India's CSIR-National Chemical Laboratory (CSIR-NCL) to recycle Covid-19 PPE waste. Useful products such as automotive components and flowerpots are being made from the recycled PPEs.
Reliance Industries Limited issued its Annual Report for FY22 on August 6. The company will be holding its Annual General Meeting on August 29.
Among other things, the RIL Annual Report mentioned about the progress made by all its business verticals viz. Retail, Digital Services, O2C and E&P, and spoke about RIL's intentions in the Green Energy field.