India logs 9,216 new Covid cases, 391 deaths
India on Friday reported 9,216 fresh Covid cases in the last 24 hours, below the 10,000-mark for the seventh day in the row.
A total of 391 deaths were reported across the nation taking the toll to 4,70,115, said the Ministry of Health and Family welfare on Friday morning.
The recovery of 8,612 patients in the last 24 hours has increased the cumulative tally to 3,40,45,666. Consequently, India's recovery rate stands at 98.35 per cent, highest since March 2020.
India's active caseload presently stands at 99,976. Active cases constitute 0.29 per cent of the country's total positive cases, which is the lowest since March 2020.
Also in the same period, a total of 11,57,156 tests were conducted across the country. India has so far conducted over 64.46 crore cumulative tests.
Meanwhile, the weekly positivity rate at 0.84 per cent has remained less than 1 per cent for the last 19 days now.
The daily positivity rate stands at 0.80 per cent, which has also remained below 2 per cent for the last 60 days and less than 3 per cent for 95 consecutive days now.
With the administration of 73,67,230 vaccine doses in the last 24 hours, India's Covid inoculation coverage has reached 125.75 crore as of Thursday morning.
This has been achieved through 1,30,65,773 sessions.
More than 22.05 crore balance and unutilized Covid vaccine doses are still available with the states and union territories to be administered, according to the health ministry as of Friday morning.
Bhayandar: Two youths die in accident while returning from 'Pathaan' night show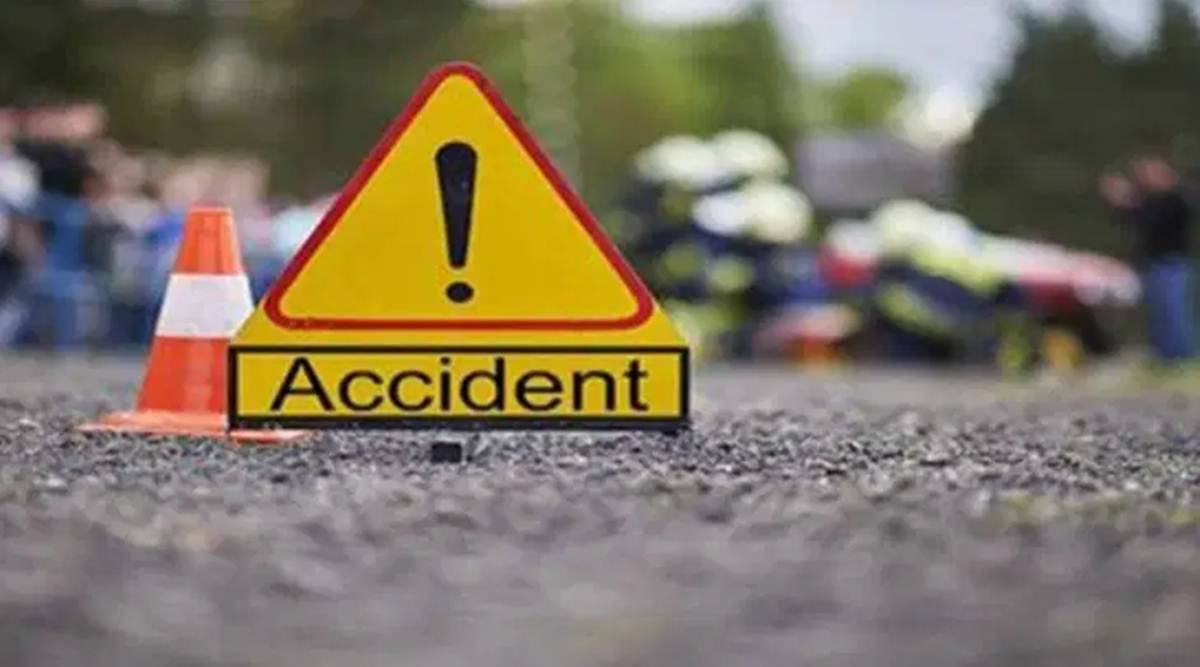 In a tragic incident, two youths died after their bike was hit by the driver of a rashly driven truck in Bhayandar late on Thursday night. The duo were returning home after watching the night show of the recently released movie 'Pathaan' at Rassaz Multiplex in Mira Road. According to the police, the mishap was reported at Golden Nest circle at around 12:30 am when the deceased who have been identified as-Abrar Ali Manihar (22) and his friend Tufail Shamim Shah (26)- both resident of Azad Nagar in Bhayandar (east) were returning home on the latter's bike after watching the night show of the recently released movie 'Pathaan' at Rassaz Multiplex in Mira Road.
Declared dead on arrival by doctors
The truck was headed towards the Phatak road from the direction of Kashimira. Both who suffered severe head and other injuries were declared dead before admission by on-duty doctors of a nearby hospital. "We have arrested the 45-year-old truck driver identified as Usman and booked him under section 304 (a) of the IPC for causing death by negligence," confirmed senior police inspector of Navghar police station- Milind Desai. Further investigations were under way.
Maharashtra: MHT CET 2023 launches official website; syllabus, dates, exam details released
Mumbai: The Maharashtra State Common Entrance Test Cell has launched the website for the Maharashtra Common Entrance Test (MHT CET) 2023.
In addition, the MHT CET syllabus for Technical Education, Medical Education, and Higher Education exams has been announced by the CET Cell. MHT CET 2023 registration, admit card, exam result, and admission process will take place on the official website cetcell.mahacet.org.
MHT CET 2023 exam dates were announced earlier this month. The entrance exam for Engineering, Agriculture, and Pharmacy courses will be held from May 9 to 20, according to the tentative schedule.
MHT CET is scheduled for May 9, 10, 11, 12, and 13. The PCB (Physics, Chemistry, Biology) group exam will be held on May 15, 16, 17, 18, 19, and 20.
Aside from MHT CET, the CET Cell also conducts entrance exams for Management, Hospitality, Higher Education, and other fields for both undergraduate and postgraduate students.
It is also in charge of Maharashtra's NEET counselling, which leads to admission to the state's government and private medical colleges.
Man marries daughter-in-law in UP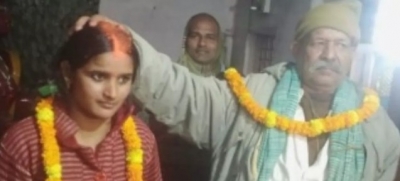 In a shocking incident, a 70-year-old man has married his 28-year-old daughter-in-law in Chhapia Umaro village, here.
Photographs of the 'couple' are now going viral on the social media.
Kailash Yadav, who works as a chowkidar at the Barhalganj police station, lost his wife 12 years ago and his third son also died sometime later.
Kailash got his widowed daughter-in-law, Pooja, married again but the wedlock did not last, after which she returned home and started living in her husband's home.
Kailash, without informing anyone in the neighbourhood or the village, quietly married Pooja and it was only after the photograph went viral that people came to know about it.
Inspector J N Shukla of Barhalganj police station said that he had seen the photograph on the social media and would now inquire about the marriage.