If I join Yorkshire it will be for cricketing reasons and not a publicity stunt: Moeen Ali
England's charismatic all-rounder Moeen Ali has said that while he is in talks with several counties as he nears the end of his contract with Worcestershire, he categorically stated that he will join Yorkshire for "cricketing reasons" and not "to make it a publicity stunt".
Yorkshire have shown keen interest in the 34-year-old Moeen as they look to strengthen their top order. It suits the veteran England cricketer also as he aims to come out of Test retirement.
But, given the fact that Yorkshire were rocked by cricketer Azeem Rafiq's racism scandal, the county showing interest in Moeen, as reported by Daily Mail, is being seen as a move to restore its tarnished image.
Since the scandal broke out, Yorkshire have replaced their entire management and coaching staff, with Lord Patel as their chairman now, Darren Gough as director of cricket and Ottis Gibson as head coach.
Moeen's contract with Worcestershire is up for renewal this year, and the cricket has said he could leave New Road after 15 years.
Speaking to BBC Test Match Special about his future, Moeen said, "This is my last year at Worcester. I'm talking to them; I'm talking to other counties.
"I do love playing for Worcester, I've been there 15 years now. I moved from Warwickshire and they obviously helped me develop my game, play for England, but when the time comes I'll make a decision.
"I think Yorkshire are doing a good job and will continue to do that. I don't think they need to sign me to make it a publicity stunt, almost. If I ever left, it would be for cricketing reasons," said Moeen, who has also reportedly got feelers from new England coach Brendon McCullum to come out of Test retirement.
Lionel Messi to leave PSG at the end of the season, confirms club manager Christophe Galtier
Paris Saint Germain superstar Lionel Messi will leave the club at the end of the current season, manager Christophe Galtier confirmed on Thursday. Messi made 74 appearances for PSG in which he scored 32 goals and made 35 assists. In Ligue 1, Paris Saint-Germain has played 37 matches out of which they have won 27, lost six and drew four.
PSG had acquired Messi's services two years ago in a record transfer deal after he left FC Barcelona in 2021.
Messi, who's contract with PSG ends this season, is now being linked with with a move to Saudi Arabia while talk of a return to the Nou Camp has picked up in Spain in recent weeks.
The six-time Ballon d'Or winner will play his final match for PSG against Clermont Foot on Saturday.
"I had the privilege of coaching the best player in the history of football," Galtier said on Thursday. "This will be his last match at the Parc des Princes, and I hope that he will receive the warmest of welcomes."
Messi's envious record
In the Spanish La Liga football competition, Lionel Messi has scored 474 goals in 520 matches. In the French Ligue 1, Messi has scored 22 goals in 57 matches.
The 35-year-old while playing for Football Club Barcelona has scored 672 goals in 778 games. While playing for Paris Saint-Germain he has scored 32 goals in 74 matches.
No plan to bring Messi back: Barca president
FC Barcelona President Joan Laporta recently said that the club has re-established good relationships with Argentine legend Lionel Messi, but it would not pay any price to bring him back to the Camp Nou Stadium.
"I have spoken with Leo to somehow redirect the situation that occurred when I had to put the institution ahead of everything, including him, the best player in the world," said Laporta in a Monday morning TV show.
Mark Zuckerberg strikes gold against jiu jitsu fighters, posts pictures on Instagram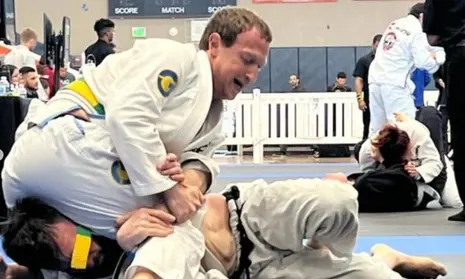 In the past, Facebook CEO Mark Zuckerberg has appeared helpless in front of the US Congress where he has been slapped by fines, and fired 11,000 vulnerable employees after being hit by falling revenues. But outside the business arena where Meta is facing tough competition from TikTok and other rivals, Zuckerberg is a huge mixed martial arts fan.
Contrary to setbacks in the tech sector, the Facebook founder has tasted victory in jiu jitsu.
Striking gold, but in a different arena
The billionaire who has trained with UFC fighters, posted pictures after winning jiu jitsu matches for the first time.
The billionaire who tried his hand at martial arts, revealed that he won a gold medal in the Gi categroy and a silver medal in the No-GI category.
His post on Instagram received comments from UFC featherweight and bantamweight category champions, as well as jiu jitsu hall of fame member Bernardo Faria.
Competitive or short tempered?
The entrepreneur turned sportsperson, who also enjoys surfing, was seen getting into a heated argument after losing a contest during the tournament in California as well.
On the work front, Zuckerberg's firm Meta also surprised the markets by bouncing back with strong earnings, after struggling with loss of ad revenue.
Al Hilal swoop in with bumper €400 million per year salary deal amid reports of Lionel Messi leaving PSG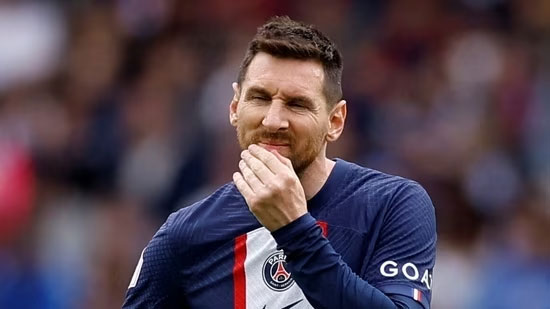 Paris Saint Germain forward Lionel Messi is reportedly planning to cut short his time at FC Barcelona and eventually join Al-Hilal in Saudi Arabia. This comes after Messi was suspended for two weeks for travelling to the Kingdom without PSG's Qatari owners' permission.
End of Project Messi
Messi had hoped to stay at PSG beyond the end of the current season. However, with recent events, the situation has changed drastically. Given his incredible record with FC Barcelona and PSG, Messi's potential move to Al-Hilal would undoubtedly shake the football world.
While Messi's priority remains to play in Europe, transfer market expert Fabrizio Romano reported that Saudi Arabian club Al Hilal has offered the Argentine superstar a bumper contract with a record-breaking salary worth €400 million per year. The potential deal will lead to Messi surpassing his eternal rival, Cristiano Ronaldo, who earns €223 million per year at Al Nassr.
Hindrance to Messi's Barcelona return
There is strong speculation that Messi may return to his former club, FC Barcelona. However, the club is facing difficulties in shedding the €200 million ($220 million) required from their wage bill to make the deal viable. Despite this challenge, Barcelona is trying to convince La Liga that they have a workable plan to make the numbers work for a potential deal with Messi.
Consequences of Messi's Suspension
Messi's suspension was imposed because he went to fulfill his duties as a tourism ambassador. The Argentine will also be docked two weeks' pay, which Forbes' recently-published list of the World's 10 Highest-Paid Athletes 2023 estimated to be around $2.5 million. As a result, Messi will miss games against Troyes and Ajaccio.
In addition, PSG has reportedly cancelled a contract renewal offer to Messi, whose current agreement at the Parc des Princes expires on June 30. The seven-time Ballon d'Or winner will be free to negotiate with other clubs starting in January 2023.