I think I deserve a little more respect: Imran Tahir
South Africa leg-spinner Imran Tahir has said that he felt he deserved a little more respect from the team management who thought of him as worthless. He also said that since Mark Boucher became the head coach, there was no communication with him on plans for the T20 World Cup.
Tahir was one of the three big omissions alongside Faf du Plessis and Chris Morris from South Africa's squad for the T20 World Cup to be held in Oman and the UAE from October 17 to November 14. Though Tahir retired from ODIs after the 2019 World Cup, he had made himself available for T20Is. He is South Africa's second highest wicket-taker in T20Is with 61 wickets at an economy rate of 6.56. Tahir last featured in a T20I for South Africa in March 2019.
"I am not feeling great that I am not in the squad. Last year Graeme Smith spoke to me and said I want you to play in the World Cup, which was in Australia. I said obviously I am available and excited and honoured because you give me respect. I am ready," said Tahir in an interview to IOL Sport on Friday.
"I am working hard and you can see my performances in all these leagues. He said that's why he wants me. He also said he was going to speak to a few other guys like AB (de Villiers) and Faf (du Plessis). They put me on the Proteas group and everything, but then nobody contacted me," added Tahir.
"After a few months I texted Smith and Boucher and nobody replied to me. Since Boucher has become coach, he has not contacted me once to tell me what his plans are. It's really sad man. I served the country for 10 years. I think I deserve a little more respect than these guys thinking I'm worthless."
The 42-year-old revealed how he tried to reach out to white-ball captain Temba Bavuma, who directed him towards convenor of selectors Victor Mpitsang.
"I spoke to Temba and he said he has a meeting with Boucher the following week. Temba came back to me with a message from Boucher that I must speak to Victor. I again tried to reach him (Mpitsang) and he tried to call me on my WhatsApp number. But he didn't realise WhatsApp doesn't work in Dubai. Victor eventually spoke to me and said he will let me know. But then after a couple of months again I heard nothing."
Tahir, currently playing in the Caribbean Premier League, has no plans to retire from international cricket. He is still passionate to represent South Africa in T20Is.
"I want to tell the people of South Africa my story because I played with my heart. Whether people accept me as a South African or not, I am South African. My wife is South African and my family is South African. My child is born in South Africa, so it's home to me.
"I have always wanted to win a World Cup for South Africa to say thank you for the opportunity this country has given me, so I am not planning on retiring. I am going to play until 50 if I have to," concluded Tahir.
Djokovic confirmed for ATP Cup; drops hint he will compete at Australian Open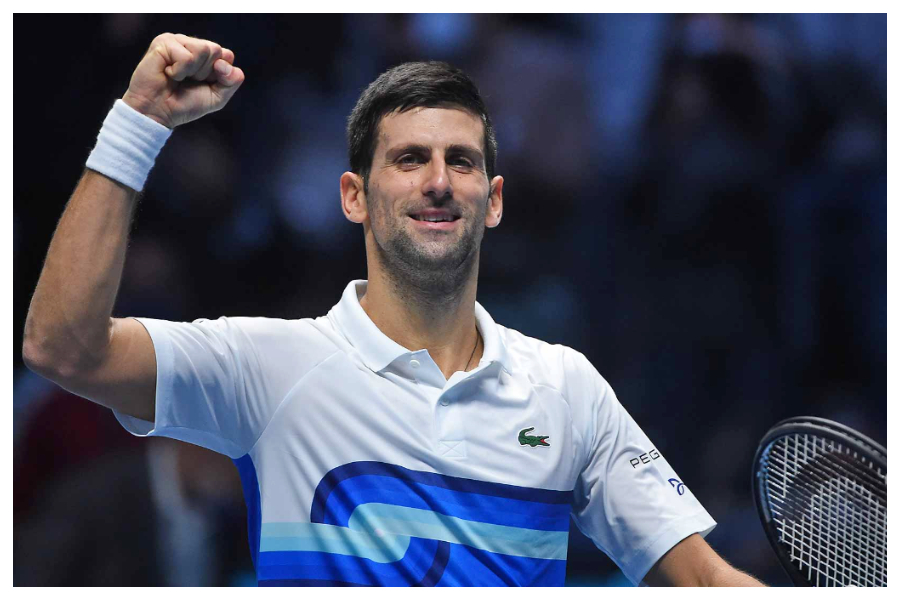 Serbia's world No. 1 Novak Djokovic has confirmed himself for January's ATP Cup tournament in Sydney, dropping a hint that he could compete in the season-opening major, the Australian Open, commencing on January 17.
Djokovic — who finished year-end world No. 1 for the record-breaking seventh time, moving ahead of his idol, American legend Pete Sampras (six years) — has perhaps given the clearest hint that he will be there in Melbourne to defend his Australian Open title in January.
A total of 16 countries will compete in the third edition of the ATP Cup beginning January 1, 2022, with four groups announced at the official tournament draw on Tuesday, according to sen.com.au.
"18 of the top 20 tennis players in the world will feature in the tournament set to run from January 1-9 as the main ATP precursor to the Australian Open."
Djokovic has so far kept the Australian Open organisers and his fans guessing about his Covid-19 vaccination status, adding to the uncertainty over whether he will compete in the major.
Djokovic's father Srdjan recently said that Novak "probably won't" play the Australian Open as the tournament organisers' decision to not allow unvaccinated players — or players who don't share their Covid-19 vaccination status — amounts to "blackmail".
The Australian Open director Craig Tiley has stated that only fully vaccinated players will be allowed to compete in the tournament. Djokovic, the nine-time and defending Australian Open champion, has refused to divulge his vaccination status, or whether he intends to get vaccinated before the event.
Djokovic celebrated his 350th week atop the ATP Rankings on Tuesday, extending his record for the most weeks in the top spot, even as the Serbian set sights on Germany's women's tennis great Steffi Graf's record of 377 weeks at the top of the WTA rankings.
Among the other top players who have confirmed their participation in the ATP Cup for their respective countries are, Dominic Thiem, Daniil Medvedev and Alexander Zverev.
The event will see four winning countries advance to the semifinals following the group stage.
Anderson's omission will cost England dear: Aussie opener Warner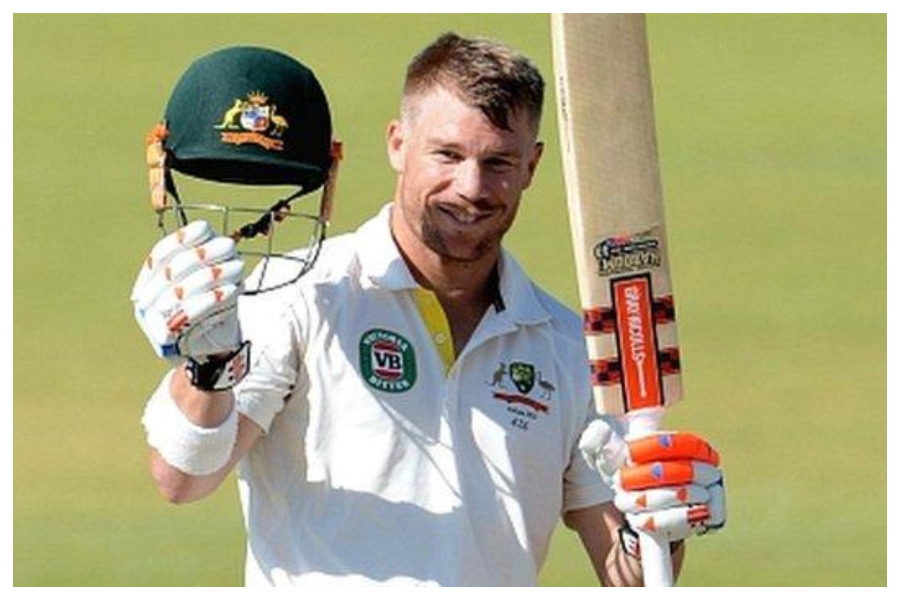 Australian opener David Warner has said that James Anderson's omission from the England side for the opening Ashes Test at The Gabba, which began on Wednesday, will cost the tourists dear as the veteran pacer's "line, length and control is always outstanding".
Anderson was not included in the tourist's 12-member squad on Tuesday as the England team management felt the workload of five Ashes Tests would be a bit too much for the 39-year-old.
There were speculations that Anderson was carrying an injury but an England spokesperson confirmed on Tuesday, that it wasn't the case. Rather, the decision to leave out Anderson had to do with managing his workload in the high-octane series.
Warner felt that Anderson's omission for the Brisbane Test could be a huge bonus for Australia.
"Having Jimmy out is a big thing for us," Warner said on SEN 1170 Breakfast ahead of the start of the Test. "It's not just his wicket-taking ability, but his line, length and control is always outstanding. As a batsman you can never get on top of him, so having him out is big."
Warner, however, felt that Anderson's replacement, Chris Woakes, would also be a potential threat to Australian batters.
"Someone like Chris Woakes could come in for him and he's just as good as a bowler. He doesn't have the wickets on the board but he's a phenomenal bowler and he always hits those line and lengths. So, they do have good replacements for him."
England were dismissed for 147 in 50.1 overs with Australia skipper Pat Cummins taking a five-for on the opening day of the Test.
UEFA Champions League: Leipzig clinch 2-1 win over Manchester City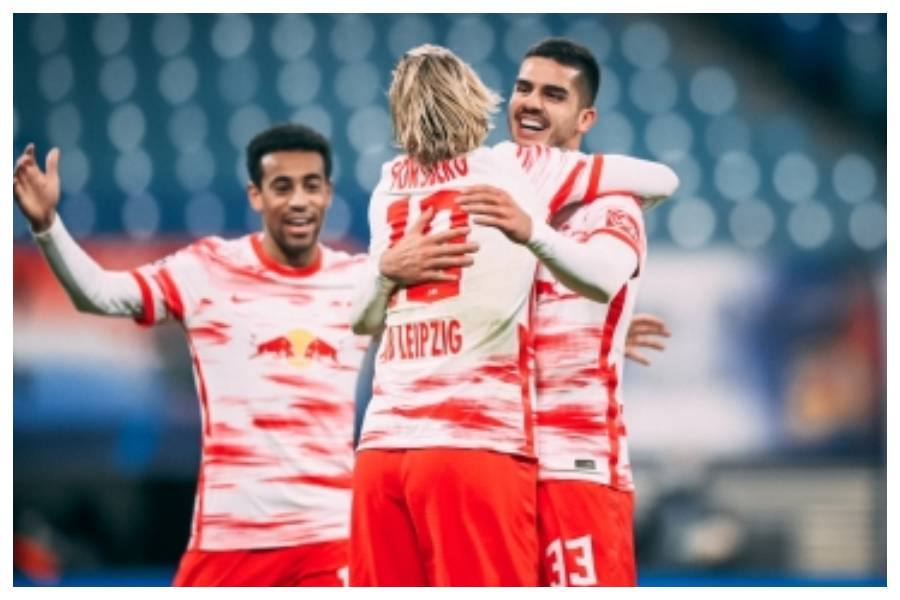 Leipzig sealed the third place in Group A and booked its berth for the Europa League after goals from Dominik Szoboszlai and Andre Silva helped the 'Red Bulls' edge Manchester City 2-1 in the final round of the Champions League's group stage.
Both sides staged well-positioned defences from the kick-off hence goal-scoring opportunities were at a premium in the opening period on Tuesday night.
Leipzig's Konrad Laimer and City's Kevin De Bruyne produced the first half-chances before Jack Grealish pulled wide from a promising position to waste a good chance for the visitors in the 22nd minute.
The hosts showed a clinical chance conversion at the other end of the green, as Laimer's perfectly-timed through ball was sent to Szoboszlai, who rounded goalkeeper Zackary Steffen before finishing the job into the empty goal with 24 minutes played, Xinhua reports. Leipzig almost doubled its advantage two minutes later, but Steffen was on guard and defused Emil Forsberg's dangerous effort from 12 meters.
The hosts continued on the front foot and should have extended the lead, but Steffen was equal to Silva's header in the 39th minute.
Manchester City sparked to life before the half time as Peter Gulacsi had to tip Phil Foden's hammer to the post before the Leipzig goalkeeper neutralised De Bruyne's free kick in the closing stages of the first half.
After the restart, City assumed control and dominated possession but for all that the visitors couldn't do damage to Leipzig's bulwark.
To make things worse for the visitors, Leipzig doubled its advantage against the flow of the game as Silva benefitted on a counterattack via Forsberg to beat Steffen with a well-placed low shot in the 71st minute.
It was a short-lived joy for the hosts though as the 'Sky Blues' halved the deficit after Oleksandr Zinchenko's cross fed Riyad Mahrez, whose diving header caught Gulacsi on the wrong foot in the 77th minute.
City's comeback hopes suffered a heavy setback in the 83rd minute when Kyle Walker was sent off with a straight red card following a rude foul play on Silva.
The visitors pushed forward despite their numerical disadvantage, but Leipzig's defence stood firm and secured all three points on home soil.
With the result, Manchester City top Group A with 12 points whereas Leipzig finish on the third spot to continue in the Europa League.
Dortmund crush Besiktas 5-0
A brace each by Marco Reus and Erling Haaland smoothed the way for Borussia Dortmund's 5-0 victory over Besiktas at the last round of Champions League's group stage on Tuesday. The "BVB" took the reins from the starting whistle and pressed Besiktas on the back foot.
Dortmund still needed some time to produce goal-scoring opportunities and had to wait until the 17th minute before Jude Bellingham pulled over the target from a promising position.
Besiktas posed no threat and failed to combine its ways through Dortmund's well-positioned defence.
The hosts eventually broke the deadlock at the half hour mark when Bellingham had a lot of space following a counterattack and teed up for Donyell Malen, who slotted the ball past Besiktas goalie Ersin Destanoglu.
The visitors from Turkey had to swallow two more setbacks before the break as Welinton felled Mahmoud Dahoud inside the box. The defender received his marching orders and caused a penalty.
Reus stepped up and made no mistake to double the advantage from the spot.
Dortmund dominated the one-sided affair and made it three with eight minutes into the second half when Reus danced through Besiktas box before finishing off into the bottom left corner.
Haaland came in for Reus at the hour mark but didn't need long to get his name on the scoreboards as the Norway international made it 4-0 after nodding home Nico Schulz pinpoint cross into the box in the 68th minute.
Haaland gained momentum and wasn't done with the scoring as he wrapped up his brace after heading home Dahoud's corner kick in the 81st minute.
Dortmund's prolific striker had even the chance to clinch a hat trick but for all that Haaland couldn't turn his two presentable chances into a tangible reward in the closing stages.
With the result, third-placed Borussia Dortmund will continue to play in the Europa League meanwhile Besiktas end its Champions League season on fourth place in Group C.