Hrithik says he wasn't excited when he read 'War' script at first
Bollywood star Hrithik Roshan says he was not "excited" when he first read the script of 'War' as he thought it was too "frivolous and superficial".
The high-octane actioner, directed by Siddharth Anand and produced by Aditya Chopra, has completed two years of its release in Hindi cinema on Saturday.
Hrithik reveals his first reaction to the 'War' script.
He said: "Well, it's complicated. When I read the script I didn't see anything in it that excited me. It was too frivolous and superficial. And I was into 'real' cinema like 'Super 30' at the time.
"On hearing my reaction both Sid and Adi rushed to my house and it took 5 mins worth of reframing for me to get the film. Adi said look at it as an entertainer like 'Dhoom: 2'.
"And then we sat and went through the entire script again and I thoroughly enjoyed it. And also realized my folly. Sometimes, it's important to get how the director wants to interpret the script.
"And having done 'Bang Bang' with Sid, I could trust in what they were saying. I saw it as an opportunity for me to try and bring in weight and depth into the film with Kabir's character which is otherwise not seen in such movies."
"That aspect really excited me. I think the best way to make movies which are anot so deep' is to have characters who are really, really deep. It's fun then."
'War' tells the story of Kabir, a secret agent, who goes rogue after a mission to catch a terrorist. The film also stars Tiger Shroff and Vaani Kapoor.
Hrithik credits Aditya Chopra and Siddharth Anand for their vision to create the biggest action entertainer India has ever seen.
He says, "I think it's safe to say that it was the spectacular vision of Sid Anand and Adi Chopra as film-makers who made it what it is today.
"As a contributor, I thoroughly enjoyed being a part of War and the response it received only encourages me to follow my gut and work with my whole heart and soul."
Hrithik has always set new benchmarks for himself and the Indian film industry.
When asked what makes him a genre pushing superstar, he said: "Personally, I'm an adventure junkie and that somewhere spills over to the work I do and the people I associate with.
"Professionally, I've always seen acting as living through the varied stories and onscreen characters I have been lucky to be a part of. My choice of films have been instinctive, I enjoy exploring and immersing myself with different psychologies, personas and experiences.
"The exercise only broadens myself as a human being, makes me more sensitive to my surroundings and people. Every film has shaped me as a being, the journey has been one of learnings and unlearnings – both of which I truly cherish.
"Yes, there were risks and venturing in unknown waters can be challenging but with it was the thrill. The absolute adrenaline rush I feel with doing things that are new for me. I do not set out to set a precedent for anyone, but myself. That's what keeps me going.."
Shruti Haasan to conduct live Instagram sessions on social issues for b'day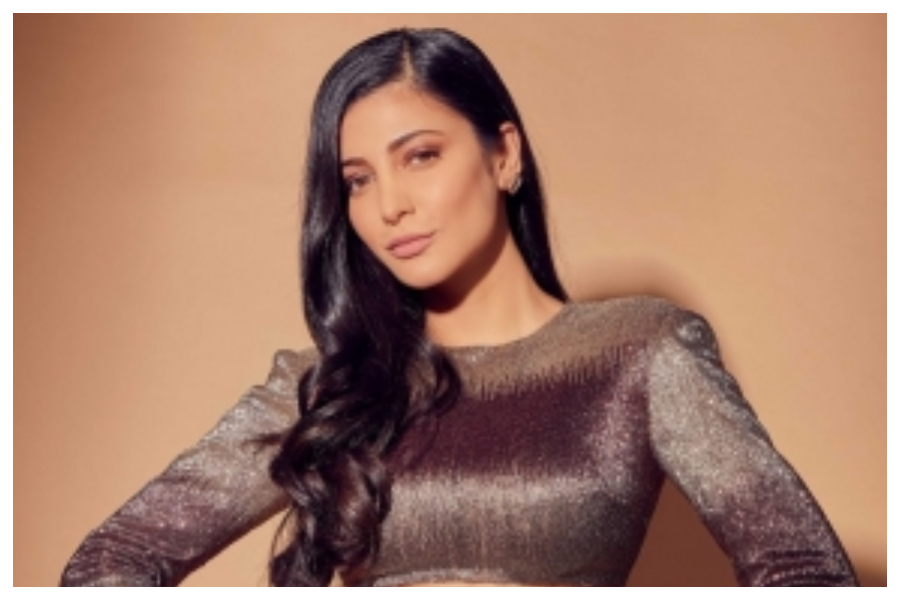 Actress and singer Shruti Haasan will conduct a series of live Instagram sessions on various social issues as part of her birthday celebrations this year.
Sources close to Shruti, whose birthday falls on January 28, said the actress has been overwhelmed with all the love pouring in from her fans who have begun celebrating the month as her birthday month.
A source said: "This year, on her birthday, Shruti has decided to address issues pertaining to society. She will be doing a series of live sessions, starting January 27 on topics such as mental health, women in films and media, and sustainability in fashion.
"On January 27, the session will be on mental health, while on January 28, which happens to be her birthday, the session will be on Women in Films and Media. On January 29, the topic will be Sustainability in Fashion.
"Through these live sessions, Shruti wants to draw attention towards topics that are usually brushed under the carpet or aren't discussed as often as they should be. All of the live sessions will have Shruti along with various influencers and hosts discussing these topics at length in an attempt to normalise these conversations in our day-to-day life."
Commenting on the same, Shruti said: "The idea behind the live sessions is to open up a discussion on these topics. There are many ways to celebrate one's birthday but my idea of a celebration is to open honest discussions, especially about the things I care about and believe need more talking.
"My aim is to let more people in on these topics, get varied perspectives from others during the live and open up these issues for others to think, discuss, share and debate."
Priyanka and Nick Jonas bring home a child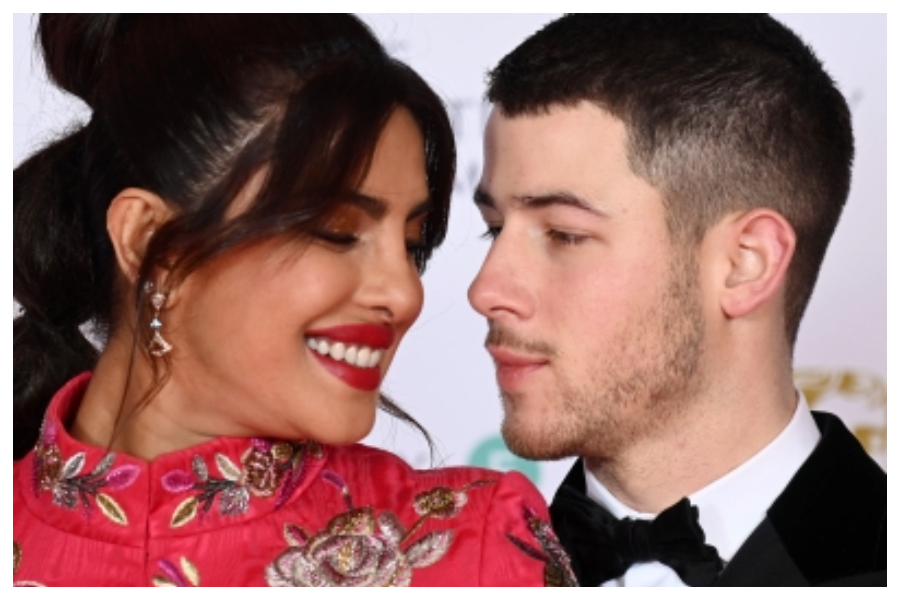 Priyanka Chopra and Nick Jonas have taken the surrogacy route to have a baby. PC made the surprise announcement at Friday/Saturday midnight.

Taking to Instagram, Priyanka said: "We are overjoyed to confirm that we have welcomed a baby via surrogate." She added: "We respectfully ask for privacy during this special time as we focus on our family."

Immediately after the announcement, more than 1.73 million of Priyanka's followers shared her joy on Instagram, showering her with heart emojis.

They celebrities who celebrated included the late basketball star Kobe Bryant's wife and philanthropist, Vanessa, Kal Penn, Shefalee Shah, Katrina Kaif, Lara Datta, Sania Mirza, Bhumi Pednekar and Radhika Jones, editor of 'Vanity Fair', where Priyanka is on the cover of the February 2022 edition.


Ranveer to Deepika: My 'babygirl lookin like a Fazillion buxxx'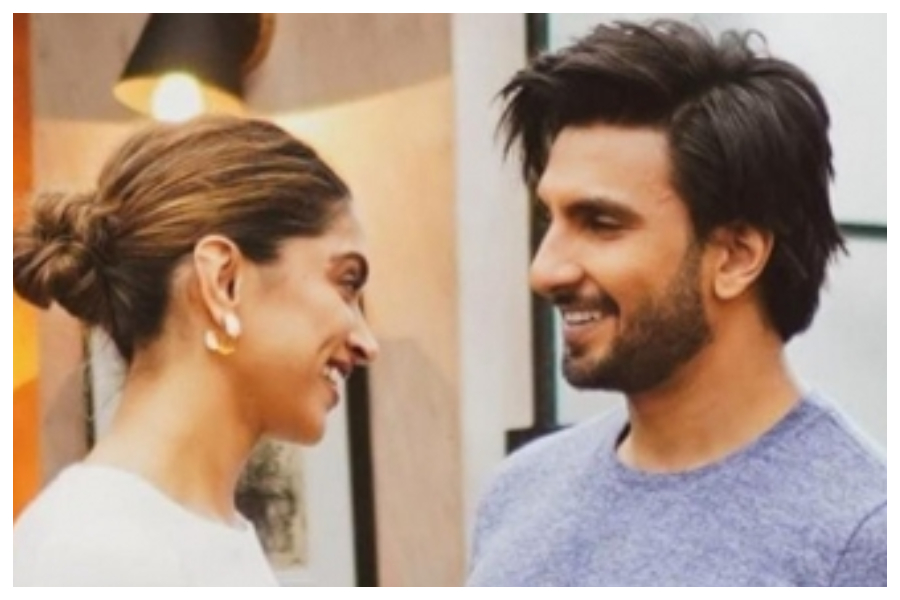 Bollywood's livewire star Ranveer Singh seems to be in awe of his actress wife Deepika Padukone's performance in the upcoming film 'Gehraiyaan' and praised her by saying his "baby girl lookin like a fazillion bux".

Ranveer, who does not shy away from professing his love for his wife on social media, posted a picture of Deepika from the film.

"Moody, sexy and intense!!!A Domestic noir ? Sign me up! All the favs @shakunbatra @ananyapanday @siddhantchaturvedi @dhairyakarwa Naseer the Legend! and my babygirl lookin like a Fazillion buxxx @deepikapadukone produced by the sexiest of them all @karanjohar."

Directed by Shakun Batra, Amazon Original Movie 'Gehraiyaan' stars Deepika Padukone, Siddhant Chaturvedi, Ananya Panday, Dhairya Karwa as leads along with Nasseruddin Shah and Rajat Kapur in pivotal roles

Jointly produced by Viacom18 Studios, Dharma Productions and Shakun Batra's Jouska Films, the movie will have its World Premiere exclusively on Prime Video on February 11.