How long should youth of India have to be patient: Varun Gandhi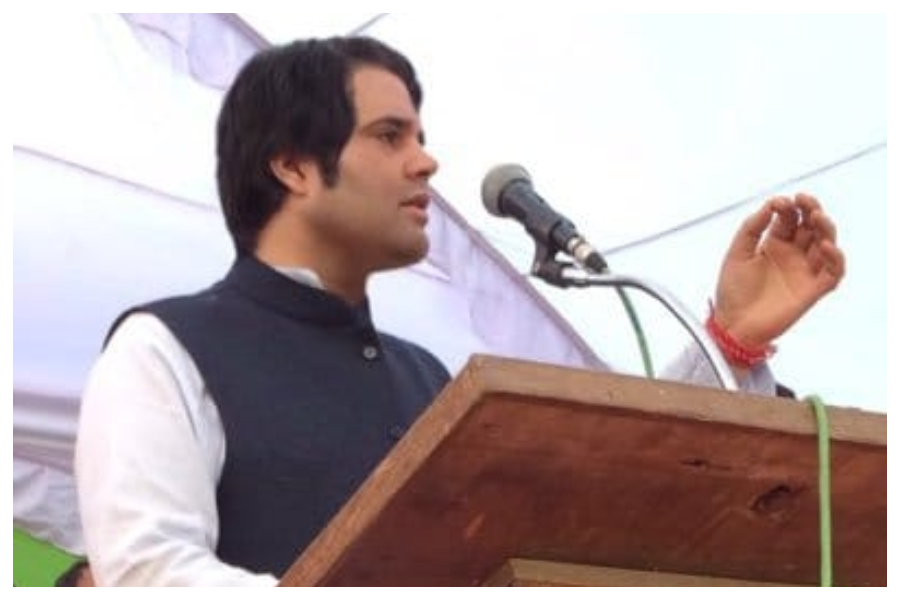 BJP MP Varun Gandhi on Thursday once again questioned own government on the job and paper leaks. He said that 'first there is no government job and if there are some opportunities then paper gets leaked'. He questioned how long the youth of India have to be patient.
The BJP Lok Sabha member from Pilibhit, Varun Gandhi is regularly questioning his own party's government on issues like the farmers' protest, Lakhimpur Kheri incident.
"First, there is no government job, if some opportunity comes then the paper gets leaked, if you give the exam there are no results for years, then it gets canceled in some scam. 1.25 crore youths are waiting for Railway Group D exams for two years. Same is with the Army recruitment. How long should the youth of India have to be patient," Gandhi tweeted.
On Sunday, the UPTET 2021 had to be cancelled after the paper was leaked.
On Monday, he had tweeted, "The leak of UPTET exam paper is playing with the future of lakhs of youth. Action on the small fish of this swamp will not work, the government should take strict action against their political patron education mafia. Because most of the educational institutions are owned by politically influential people, when will action be taken against them?"
In October, Varun and his mother Maneka Gandhi were dropped from the BJP's national executive committee, party top decision making body.
After the Lakhimpur Kheri incident, Varun Gandhi had said that an attempt was being made to turn it into a Hindu vs Sikh battle. "An attempt to turn Lakhimpur Kheri into a Hindu vs Sikh battle is being made. Not only is this an immoral and false narrative, it is dangerous to create these fault-lines and reopen wounds that have taken a generation to heal. We must not put petty political gains above national unity," he had said.
Maharashtra: Shiv Sena 'no' to independents in Rajya Sabha polls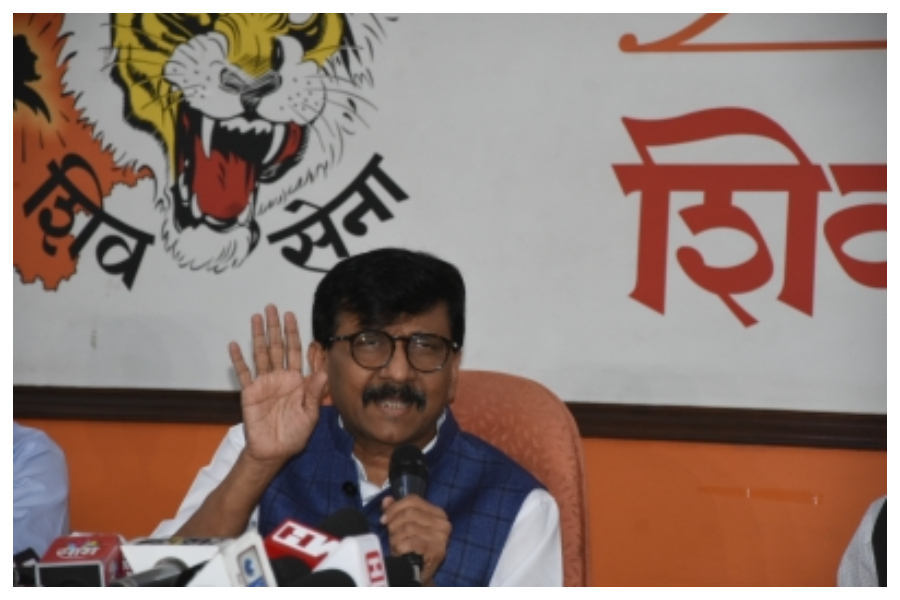 Effectively shutting the door on Yuvraj Sambhajiraje Chhatrapati of Kolhapur, the Shiv Sena on Monday made it clear that it would not support any independent candidate in the upcoming Rajya Sabha elections.
Sena's Chief Spokesperson Sanjay Raut said that the party will put up two candidates and expressed confidence that both will win.
Raut's reference was to former President-nominated MP Sambhajiraje's announcement last week that he would contest the RS elections solo and seek the support of various parties.
"We have nothing against Sambhajiraje… If he has said he will contest independently, then he must have arranged for his 42 votes," Raut retorted, and reiterated the Sena stance on the issue.
Since the past couple of days there has been political speculation that the Sena would be prepared to field Sambhajiraje provided he joined the party and was reportedly given a 'deadline' till 12 noon Monday (May 23) to decide.
However, Sambhajiraje has not commented on the matter so far and is firm on going solo in the RS polls.
Raut confirmed that the Sena had invited Sambhajiraje to join the party and become its candidate, and now the decision was left to him.
Reaffirming that both the seats belong to the Sena, Raut said the party is keen to increase its tally in the Upper House of Parliament and hence there was no question of backing any independent candidate.
The RS elections are being held to fill up the vacancies by six retiring members — one each from ruling Maha Vikas Aghadi (MVA) allies, Shiv Sena (Sanjay Raut), Nationalist Congress Party (Praful Patel) and Congress (P. Chidambaram), and three from the Bharatiya Janata Party Dr. Vinay Sahasrabuddhe, Piyush Goyal and Dr. Vikas Mahatme.
However, as per indications, BJP may repeat Commerce & Industry Minister Piyush Goyal, the Sena will field its fiery Chief Spokesperson Raut and NCP may retain its general secretary Patel, who is a close confidante of party President Sharad Pawar, but the fate of Congress' Chidambaram is uncertain with the recent CBI action against his family.
This time, given the re-alignment of the legislature after the 2019 Assembly elections, the BJP can comfortably win two seats of the three it holds, and the MVA can win their three seats, and is toying with a fourth candidate to bag the third seat held by the BJP.
Staking a unilateral claim to the sixth seat is Sambhajirae, the 13th direct descendent of Chhatrapati Shivaji Maharaj, who plans to dive into the RS polls as an independent.
The electoral college comprises the 288 MLAs and a candidate must get 42 votes to win a seat in the Upper House of Parliament.
The MVA has 170 MLAs — Shiv Sena 55 (one MLA Ramesh Latke died in Dubai last week), NCP 53, Congress 44, smaller parties/groups 10 and 8 Independents.
On the Opposition side, BJP has 106 with other smaller parties/groups 2 and 5 Independents.
Sambhajiraje explained that in these circumstances, the BJP can get only two seats, and the Sena-NCP-Congress one each, so he would contest that 'extra' sixth seat independently with the support of various major and smaller parties.
India reports 2,022 fresh Covid cases, Maharashtra reported 326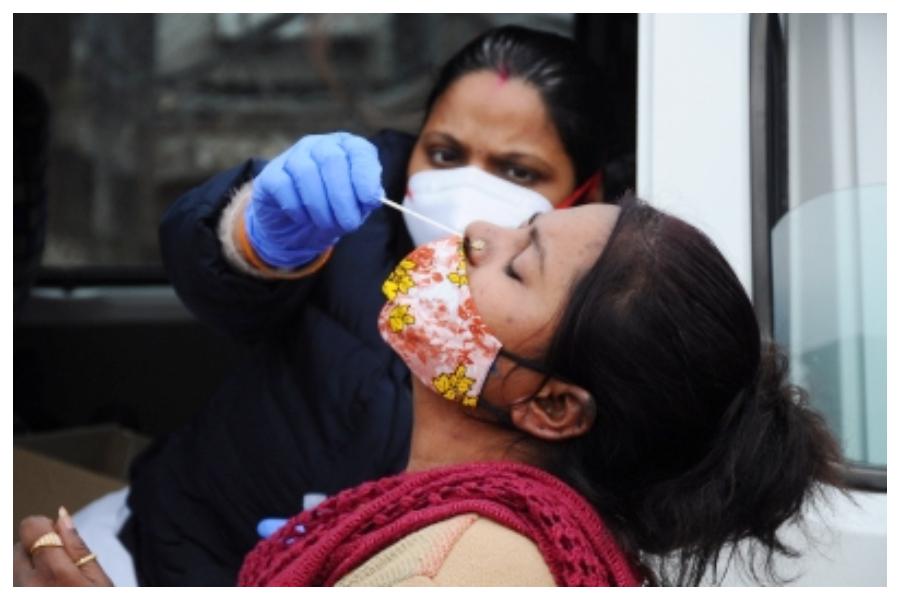 India reported a marginal decline at 2,022 fresh Covid cases in a span of 24 hours against the previous day's count of 2,226, the Union Health Ministry of Health and Family Welfare said on Monday morning.
Maharashtra on Sunday reported 326 Covid-19 cases, taking the state's tally to 78,82,802, while the toll remained at 1,47,856 with no fresh deaths reported. Mumbai has seen a total of 92 Covid admissions in the three weeks of May — up from 65 in entire April.
In the same period, the country has reported 46 Covid deaths, taking the nationwide death toll to 5,24,459.
The active caseload of the country stands at 14,832 cases, accounting for 0.03 per cent of the country's total positive cases.
The recovery of 2,099 patients in the span of 24 hours took the cumulative tally to 4,25,99,102. Consequently, India's recovery rate stands at 98.75 per cent.
Meanwhile, India's daily positivity rate has slightly increased to 0.69 per cent, while the weekly positivity rate currently stands at 0.49 per cent.
Also in the same period, a total of 2,94,812 tests were conducted across the country, increasing the overall to 84.70 crore.
As of Monday morning, India's Covid-19 vaccination coverage exceeded 192.38 crore, achieved via 2,42,38,619 sessions.
Over 3.28 crore adolescents have been administered with a first dose of Covid-19 jab since the beginning of vaccination drive for this age bracket.
Scrap cess to reduce fuel prices to 2014 level, demands K.T. Rama Rao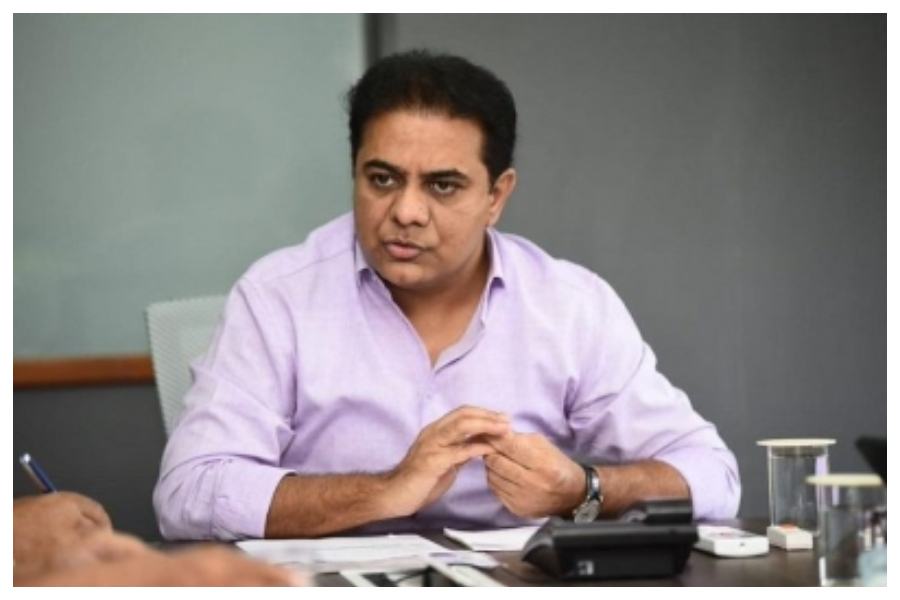 Telangana's Industry and Commerce Minister K.T. Rama Rao on Sunday demanded the Narendra Modi-led Central government scrap the cess on fuel, saying this will bring down the prices to 2014 level.
He was reacting to the Centre's move to slash the excise duty on petrol and diesel and the subsequent demands by the opposition in the state that the state government also cut Value Added Tax (VAT) on fuel to ease the burden on common man.
Rama Rao tweeted that crude prices in May 2014 and now in May 2022 are almost the same yet petrol was Rs 70 per litre then and Rs 120 now. "Telangana VAT has remained unchanged. So what & who caused price rise & who is responsible," he asked.
KTR, as the minister is popularly known, pointed out that special additional excise duty, road and infrastructure cess, agriculture and infrastructure development cess all unilaterally imposed by the Union government are responsible for hike. "Revenues from above are NOT shared with states If CESS are scrapped, Fuel prices will be at 2014 level," he added.
The Centre on Saturday announced Rs 8 per litre cut in excise duty on petrol and Rs 6 on diesel.
"There was this shopkeeper next to my school who used to hike the prices by 300% during peak season & then just to hoodwink people, slash it by 30% & his cronies would start hailing it as a bumper offer & thank him! Sounds familiar? Who increased the prices in the first place?," asked KTR.