Attempt to turn Lakhimpur Kheri into Hindu vs Sikh battle: Varun Gandhi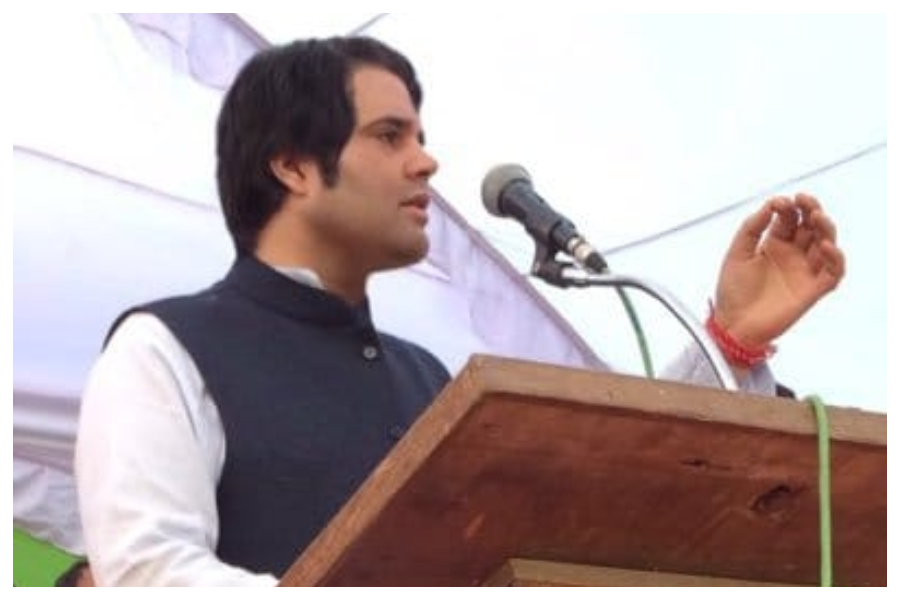 Days after being dropped from party's national executive, BJP Lok Sabha member Varun Gandhi on Sunday said that an attempt is being made to turn the Lakhimpur Kheri incident into a Hindu vs Sikh battle.
In a tweet Varun Gandhi said, "An attempt to turn Lakhimpur Kheri into a Hindu vs Sikh battle is being made. Not only is this an immoral & false narrative, it is dangerous to create these fault-lines and reopen wounds that have taken a generation to heal. We must not put petty political gains above national unity."
Eight persons including a journalist were killed during a farmers protest in Lakhimpur Kheri which turned violent on October 3.
On October 7, Varun and his mother, former union minister Maneka Gandhi were dropped from reconstituted BJP's national executive committee, party's top decision making body.
Earlier on October 7 sharing a video on Twitter, Varun Gandhi said, "The video is crystal clear. Protesters cannot be silenced through murder. There has to be accountability for the innocent blood of farmers that has been spilled and justice must be delivered before a message of arrogance and cruelty enters the minds of every farmer."
On October 5, he tweeted, "This video of vehicles deliberately running over farmers in Lakhimpur Kheri is enough to shake one's soul. Police must take cognisance of these videos, and immediately arrest the owners of these vehicles, those sitting in them, and others involved."
Varun had also written to Uttar Pradesh Chief Minister Yogi Adityanath seeking a Supreme Court monitored CBI probe into the Lakhimpur Kheri incident and that the accused be charged with murder under section 302 of Indian Penal Code (IPC).
Modi inaugurates 9 medical colleges in UP
Prime Minister Narendra Modi, on Monday, inaugurated nine medical colleges in Uttar Pradesh, virtually from Siddhartha Nagar.
These nine medical colleges are situated in the districts of Siddharth Nagar, Etah, Hardoi, Pratapgarh, Fatehpur, Deoria, Ghazipur, Mirzapur and Jaunpur.
Speaking on the occasion, the Prime Minister said that the new medical colleges, besides giving a boost to health infrastructure, would also create new job avenues for the youth and those wanting to make a career in the medical sector.
"The image of Purvanchal, till now, was that hundreds of children die here due to encephalitis. Now Purvanchal will be known as a region that gives the light of health. This is the first time that so many medical colleges are being inaugurated at one go," he said.
He further said that the previous government lacked the political will to ensure the welfare of the people.
"They only ensure their own welfare and that of their families. The cycle of corruption ran very fast," he said in an obvious reference to the Samajwadi Party whose election symbol is cycle.
Meanwhile, eight Medical Colleges have been sanctioned under the centrally sponsored scheme for 'Establishment of new medical colleges attached with district/ referral hospitals' and one Medical College at Jaunpur has been made functional by the state government through its own resources.
Under the Centrally Sponsored Scheme, preference is given to underserved, backward and aspirational districts.
The scheme aims to increase the availability of health professionals, correct the existing geographical imbalance in the distribution of medical colleges and effectively utilise the existing infrastructure of district hospitals.
Under three phases of the Scheme, 157 new medical colleges have been approved across the nation, out of which 63 medical colleges are already functional.
Amit Shah pays obeisance at Mata Kheer Bhawani temple in Kashmir
Union Home Minister Amit Shah paid obeisance at the Mata Kheer Bhawani temple shrine in J&K's Ganderbal district on Monday at the end of his three-day visit to the union territory.
Extraordinary security arrangements were made in and around the Mata Kheer Bhawani temple in Tullamulla town of Ganderbal district for Shah's visit.
Heavy deployment of police and paramilitary forces was made in Ganderbal town where the home minister landed in a helicopter and was then driven to the nearly 5 kilometre long distance to the temple shrine accompanied by Lt Governor Manoj Sinha.
Mata Kheer Bhawani temple shrine is the holiest religious place of worship for the Kashmiri Pandit community.
After their exodus from the Valley in early 1990s, migrant Pandits from different parts of the country have been arriving at Tullamulla to attend the annual festival at the deity's temple shrine.
Priyanka promises to give healthcare up to Rs 10L free in UP
Congress General Secretary Priyanka Gandhi Vadra has promised free healthcare up to Rs 10 lakh if the party comes to power in the state.
Priyanka in a tweet in Hindi on Monday said, "During the corona period and the fever spread in the state, due to the negligence of the government, the health services have collapsed which everyone has witnessed… and now if Congress comes to power treatment up to Rs 10 lakh will be provided free for any disease."
She said she had taken consent of the manifesto committee and this announcement would be a part of that.
On Saturday she had announced seven resolutions of the party which includes — power bills would be cut by half, sugarcane rates would be increased to Rs 400 and farm loans will be waived.
Earlier, she also announced to give smartphones and electronic scooty to girls if the party comes to power in the state. She said, "I met some students, they said they need smartphones to study and for security. I am happy that with consent of the manifesto committee, the UP Congress today took a decision to give smartphones to the girls who pass Intermediate and electronic scooty to Bachelor students."
Priyanka had also announced that her party would give 40 per cent tickets to women in the upcoming Assembly elections. She said that all women who want to bring about a change in the system, are welcome to come forward and contest elections.
Priyanka flagged-off three 'Pratigya yatras' in Uttar Pradesh on Saturday aimed at garnering support for the party from every part of the state ahead of the crucial 2022 Assembly polls.
The first route from Awadh in Barabanki joining the districts of Bundelkhand till Jhansi, while the second route has been prepared for different districts of western Uttar Pradesh and the Brij region.
Similarly, the third route has been earmarked for the Purvanchal region.Apart from Barabanki, the yatra will cover the two other cities of Saharanpur and Varanasi.