Gurugram murders: Victim's brother alleges dowry killing
Four days after the brutal murders of four persons in Gurugram's Rajendra Park area, one of the victim Sunita Yadav's brother has filed a complaint against her in-laws and husband Anand Yadav at the Rajendra Park police station in Gurugram, the police said on Saturday.
"Her in-laws and her husband murdered my sister to grab her property. Her husband is a lawyer who killed my sister in a conspiracy. Sunita's in-laws constantly picked fights with her over household chores because she refused to sell the property. Sunita often complained that her husband ill-treated her and her in-laws assaulted her, but each time we consoled her and told her that things would get better," Kumar alleged in his police complaint.
The complainant Ashok Kumar told the police that Sunita Yadav married Anand Yadav, the son of murder suspects Rao Rai Singh and Bimlesh Yadav, in 2010. She was a resident of Kanina in Mahendragarh and moved in with her in-laws at their Rajendra Park residence after getting married.
Kumar alleged in his police complaint that she was deliberately ill-treated and assaulted by her husband and in-laws because she owns one acre of land in her native place in Kanina in Mahendragarh.
The complainant said following their father's death, the property was transferred to him and Sunita. Ashok is a farmer who does farming on three acres of land, of which one acre belonged to Sunita.
"The land is at a prime location on Kanina-Kosli main road and has a value of more than Rs 1 crore. Her in-laws and husband were forcing her to sell it. Her husband had even threatened me in February 2021 to hand over money after selling Sunita's property and if she will die, the property will be transferred to him," Kumar alleged in the police complaint.
"On that fateful day when her in-laws and husband were killing Sunita their tenant Krishan Tiwari saw that and when he ran away shouting, they allegedly killed Krishan and his family too. One of their neighbours had informed me over the phone," Kumar alleged.
He said Sunita was assaulted a few years ago also and a panchayat was held in her in-law's house over the issue.
The police said they have received the complaint and a further probe is underway.
Custodial death reported from J&K's Kathua
A man died in police custody in J&K's Kathua district on Tuesday with his family alleging that he was tortured in the lockup.
Jammu, Feb 7 : A man died in police custody in J&K's Kathua district on Tuesday with his family alleging that he was tortured in the lockup.
Official sources said that Sonu Kumar, 38, was arrested and 7 grams of contraband heroin was recovered from him. He was sent to lockup in Nagri police post.
"He body was shifted for medico-legal formalities to government medical college hospital in Kathua town," an official said, adding that two policemen of Nagri police post have been placed under suspension till the report of the probe ordered into this dead is received.
Forceful removal of innerwear of minor girls equivalent to rape: Calcutta HC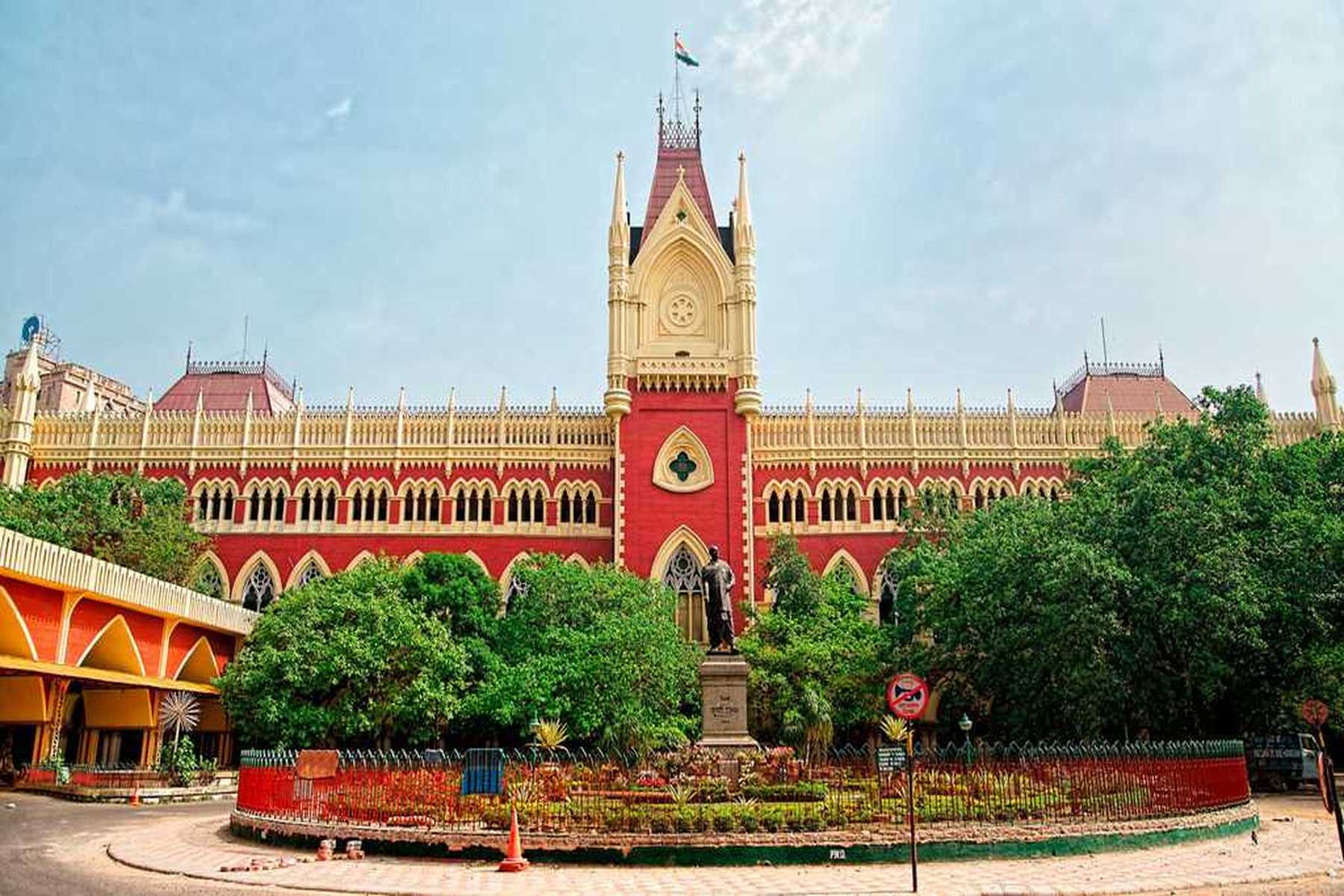 Forceful removal of the innerwear of a minor girl is equivalent to rape even if rape, as per medical terms, has not been done by the accused or convict, the Calcutta High Court has held.
Kolkata, Feb 7 : Forceful removal of the innerwear of a minor girl is equivalent to rape even if rape, as per medical terms, has not been done by the accused or convict, the Calcutta High Court has held.
A single judge bench of Justice Ananya Bandopadhyay made this ruling while hearing a case in which Robi Roy was declared as guilty by a lower court in West Dinajpur district in 2008.
On May 7, 2007, Roy was acccused of alluring a minor girl in his locality to a secluded place after promising her an ice cream. There he first asked her to remove her innerwear. When the victim refused, he forcefully removed her innerwear.
The victim started shouting which caught the attention of the people residing nearby, who rushed to spot, assaulted Robi Roy and handed him over to the local police. In November 2008, a trial court, finding him guilty, sentenced him to imprisonment for five and a half years and also slapped a Rs 3,000 fine on him.
After being freed from jail, he challenged the order of the lower district court at the Calcutta High Court claiming that he was falsely implicated which caused loss of his social prestige. He claimed that his intention was to express his fatherly affection towards the victim. Justice Bandopadhyay, however, upheld the order of the lower court and observed that the intention of alluring the victim with ice-cream had mal-intention.
"The victim was allured with ice-cream by the convict just to satisfy his sexual desires. When the victim refused to open her innerwear as asked by the convict, he forcefully removed that. This cannot be treated as an expression of affection. This is equivalent to rape or attempt to rape," Justice Bandopadhyay observed. Although medical examination proved that that the minor girl was not a victim of rape, the judge observed that the entire incident is similar to rape of sexual offense under Section 375 of the Indian Penal Code.
RS extends condolences to earthquake victims in Turkey, Syria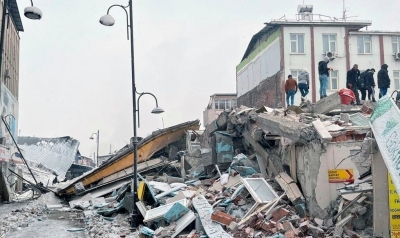 The Rajya Sabha on Tuesday paid condolences to the victims of the earthquake that struck Turkey and Syria.
Leading the house, Chairman Jagdeep Shankar said that the house wishes that those who are still in the rubbles are rescued.
On Tuesday, India dispatched the first batch of humanitarian aid along with a rescue team of the National Disaster Response Force (NDRF) to Turkey where a massive 7.8-magnitude quake has killed over 4,300 people and injured thousands others.
Taking to Twitter, External Affairs Ministry spokesman Arindam Bagchi said: "India's Humanitarian Assistance and Disaster Relief (HADR) capabilites in action."
"The 1st batch of earthquake relief material leaves for Turkey, along with NDRF Search & Rescue Team, specially trained dog squads, medical supplies, drilling machines & other necessary equipment."
The 51-member NDRF team headed by Deputy Commandant Deepak Talwar left from the Hindon Airport in Ghaziabad for Turkey on board an Indian Air Force (IAF) aircraft in the early hours of Tuesday.
Also in a tweet, the IAF said that "An IAF C-17 got airborne for Turkey. Bearing Search & Rescue teams of the @NDRFHQ."