Ground Zero: Conversations in Varanasi centre around the Shivling of contention
Amid contrary claims from both Hindu and Muslim sides, the issue of Gyanvapi mosque in Varanasi has been a topic of discussion for the past few days.
While the Muslim side continues to deny the claims of finding a 'Shivling', people from the Hindu side here have been reiterating their claims over the finding.
Mahtab Ali, a resident of Varanasi, says, "this survey is nothing but politics. When we have a law, then what is the point of survey and excavation after that. Muslims here offer Namaz there and do Wuzu."
"This is not the only mosque that has such a fountain. Many other mosques have similar 'wuzukhana'. According to this, there is a Shivling everywhere," he said.
A short distance away from the disputed site, restaurant owner Hari Prakash Singh said, "Customers have stopped coming to the restaurant after the survey started. The number of tourists has also come down. It looks the survey has created fear in the minds of people. Though the construction of the corridor has benefited us a lot, if Shivling has been found here, more people will come in coming days and our business will increase."
Professor Nagendra Pandey, chairman of the Kashi Vishwanath Temple Trust, told, "As the matter has gone to the court, it will do justice. Both Hindu and Muslim sides should not create panic. They must wait for the court verdict."
"Both sides have their own claims on the Gyanvapi mosque premises. In fact, the entire structure suggests of a temple. Symbols of flower, leaf, 'Trishul' can be found only in a temple and not in a mosque," he said.
Both sides are firm on their claims. If Muslims are to be believed, then according to them what has been discovered during the survey is a fountain which is being unnecessarily claimed as Shivling.
On the other hand, Hindus are saying that it is a shivling. They have attacked Asaduddin Owaisi for saying that he will fight till doom for the mosque. "It is wrong to talk like this. He is disrespectful of the court," a resident said.
Aamir, a shop owner near the Kashi Vishwanath temple, said, "If you want to divide two communities, then you can say anything. We believe in the court. Whatever will be the decision will be accepted, but ask them (Hindu side), will they accept?"
The Supreme Court on Friday, in its order on the Gyanvapi case, shifted the hearing to the District Court from the Civil Court.
Heavy security has been deployed at the place where Shivling was reportedly found, while Muslim devotees have been allowed to offer Namaz in the mosque.
The police are also taking care of the security arrangements outside the place where prayers are offered in the mosque. Everyone is checked and the suspects are also interrogated.
Meanwhile, the court-appointed Commission to conduct videographic survey of the Kashi Vishwanath temple-Gyanvapi Mosque complex submitted its report to the court. The report said the members saw Hindu symbols like lotus, swastika, 'trishul' (trident), and 'bell shapes' in the building.
Former court commissioner Ajay Mishra, who conducted survey on May 6 and 7, has also presented his report, in which he claimed he found Hindu religious symbols and temple debris inside the Gyanvapi mosque.
Mira Road Monster Manoj Sane Tested 'HIV+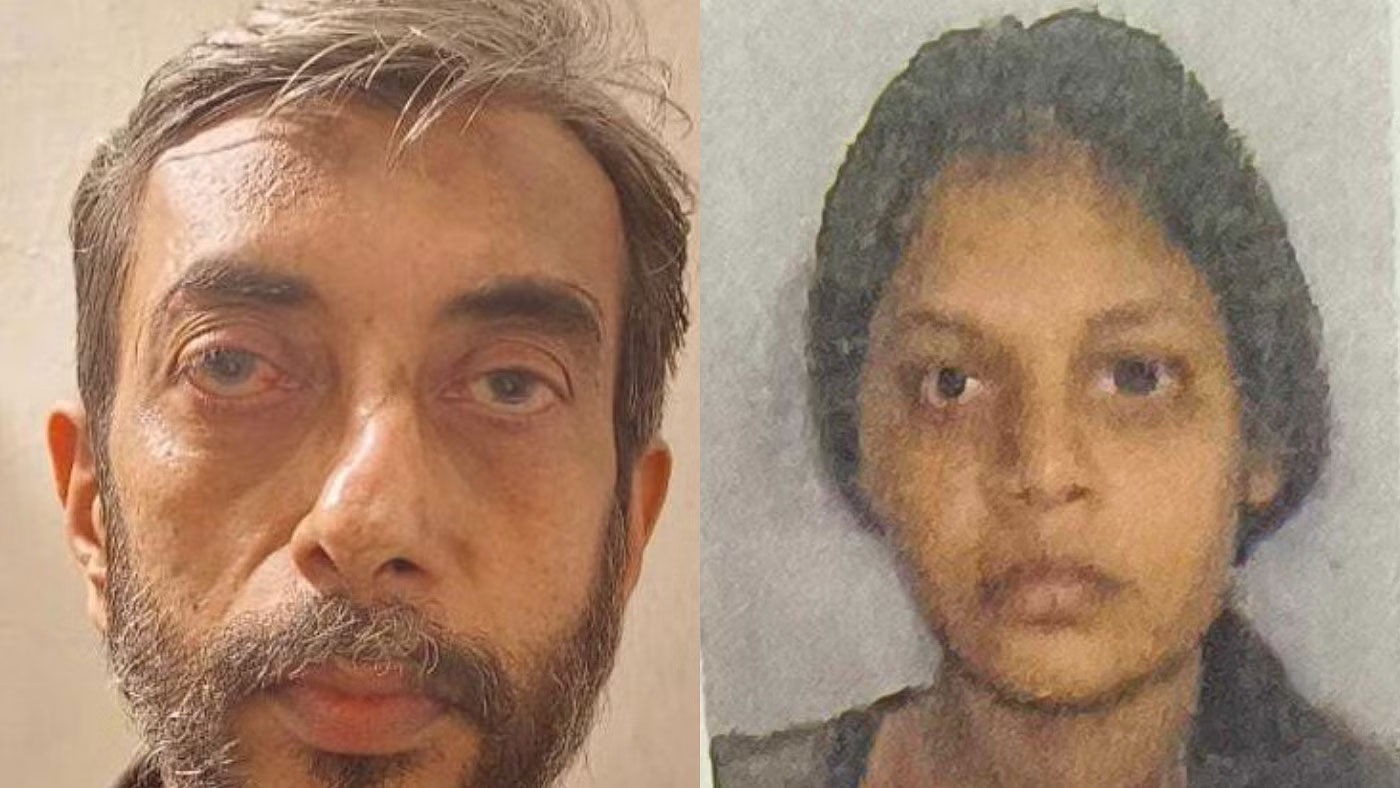 A shocking and gruesome crime came into light on Thursday in the Geeta Nagar area of Mira Road where Manoj Ramesh Sane, a 56-year-old man, was accused of killing his alleged live-in partner, Saraswati Vaidya, 32, and dismembering her body into uncountable pieces. During police interrogation, Sane revealed his HIV-positive status and denied any physical relationship with Vaidya, claiming she was like a daughter to him stated a report.
Accused's Claim of Suicide
Sane stated that accused Sane claimed that Vaidya died by suicide on June 3. Fearing the consequences, he attempted to dispose of the body and admitted to planning his own suicide after the same.
Gruesome Body Disposal Methods
Sane allegedly used an electric tree cutter to dismember Vaidya's body into small parts. Some of these body parts were then boiled in a pressure cooker and roasted on a gas stove for easier disposal. Sane stored the dismembered pieces in various kitchen vessels, making it impossible for the police to accurately count them.
Legal Proceedings and Charges
The police have invoked IPC Sections 302 (murder) and 201 (destruction of evidence) in the First Information Report (FIR) against Sane. He was produced in court and was remanded in police custody until June 16.
HIV Was Diagnosed in 2008: Sane
During preliminary inquiry, Sane informed the police that he discovered his HIV-positive status in 2008. He claimed to have contracted the disease due to infected blood during a past treatment after an accident. He has been on medication since then.
Victim Had Possessive Nature Towards Accused
According to Sane's confession, Vaidya was possessive and suspected him of infidelity whenever he returned home late. Sane, who had been working at a PDS shop for 10 years despite holding an Industrial Training Institute certificate, was teaching Vaidya mathematics, as she was preparing for her Class 10 SSC exams. A board with math equations was found on one of the walls of their seventh-floor flat.
Ongoing Investigation And Forensic Analysis
Police are collaborating with medical experts to determine which body parts are missing from the dismembered remains. They have also seized the electric cutter used in the crime. The collected body parts have been sent to Sir JJ Hospital for forensic analysis.
Navi Mumbai News: NMMC Seizes 450 Kg Of Banned Plastic, Collects ₹ 2.5 Lakh In Fines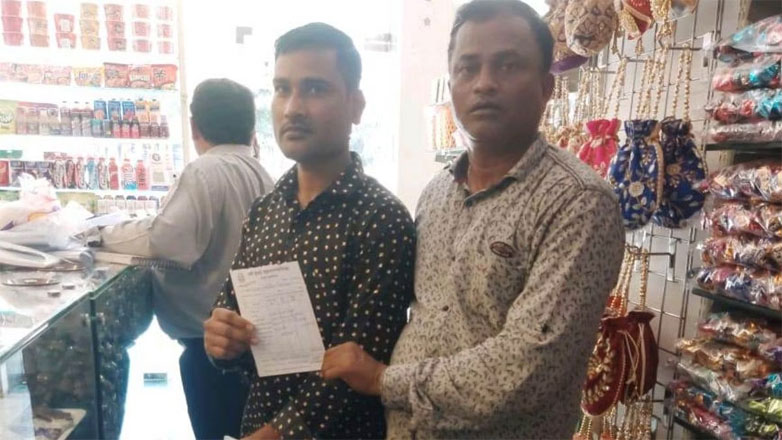 In order to make Navi Mumbai plastic-free, apart from creating public awareness among the citizens that single-use plastic should not be used, the Navi Mumbai Municipal Corporation (NMMC) is taking action if single-use plastic use is found. The municipal commissioner Rajesh Narvekar is keeping a close eye on stopping the use of single plastic which is an important factor in city cleanliness and it is being reviewed regularly in department head meetings.
Nearly 500kg of banned plastic seized
In the month of May 2023, a penalty amount of 2.50 lakh was recovered from 50 people and shopkeepers. The civic body also seized 450 kg of banned plastic from respective wards.
Keeping in mind the damage caused by plastic to the environment, the citizens should stop the use of single plastic completely and also show awareness about the environment by using cloth bags instead of plastic bags, Municipal Commissioner Shri. Rajesh Narvekar.
Mumbai: Man Chops Live-In Partner's Body Into 20 Pieces In Mira Road; 'Boiled Body Parts & Fed To Stray Dogs', Arrested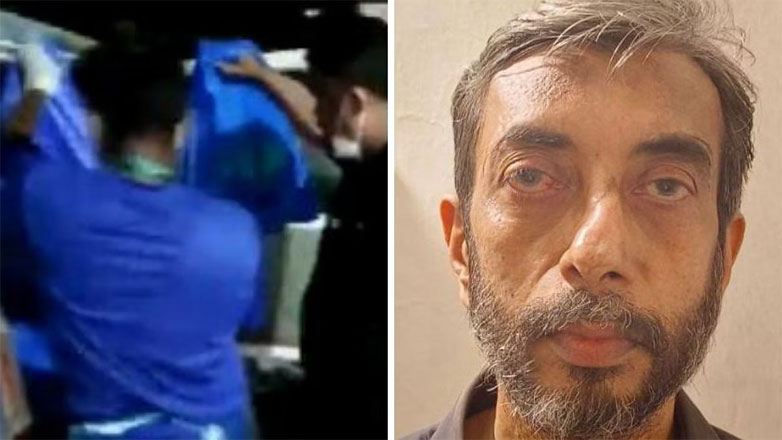 The police have recovered the mutilated body of a woman from an apartment in the Geeta Nagar area of Mira Road on Wednesday evening. Police reached the building on receiving information about foul smell emanating from a seventh-floor apartment and found the body, identified as that of Saraswati Vaidya who was in a live-in relationship with Manoj Shahane, according to Deputy SP Jayant Bajbale.
Police suspect Shahane to have had a hand in the crime. Prima facie investigations have revealed that the accused had tried to cut the body into pieces, according to the police. The accused has reportedly been taken into custody.
Neighbours called police after stench from couple's home
The suspect had been staying with Vaidya in the rental flat in the Akashganga building in the Mira Road area over the past three years. On Wednesday, Nayanagar police station received a call from residents of the building, complaining about a foul odour emanating from the couple's flat.
"Police have found a body of a woman who had been cut into pieces, from a society in the Mira Road area. Here a couple was living in a live-in relationship. A preliminary investigation revealed that the woman was hacked to death. Further Investigation underway," Deputy Commissioner of Police (DCP) of Mumbai Jayant Bajbale said.
Chopped her body in over 20 pieces, boiled pieces in Pressure Cooker
According to reports, Shahane killed his partner Vaidya over domestic dispute. The news agency quoted that Manoj Shahane had purchased tree-cutter to chop her body and he also boiled her body in a pressure cooker before filling them into plastic bags to dispose it of.
The cops also founf over 12-13 pieces of her body from the couple's Mira Road home.
Police suspect he may have fed the body parts to strays
According to another report, prelimnary probe revealed that Saraswati, an orphan, had been living with Shahne since 2014 and that he worked at ration shop. Reportedly, the couple fought often.
Reports stated that residents told the police that the couple did not interact with neighbours or anyone in the building complex. Some residents were report telling the police that Shahane was seen feeding stray dogs in the locality over the past two to three days — something he never did in the past. Police suspect he may have fed some of the body parts to the strays in the vicinity. They are also ascertaining if body parts were flushed down the drain, said the report.
Reportedly, the killing was committed on June 4. Additional Commissioner of MBVV Police told IE that the accused used two cutters, including electric cutter and chopped body in small pieces. He expressed that some pieces were missing and the cops said they suspect he had dumped them off in different areas.
The cutters used by accused have been seized by the cops. A case is being filed against Shahne under Sections 302 (murder) and 201 (destruction of evidence) of the Indian Penal Code.
Re-Run of Shraddha Walkar murder?
The brutal murder sends chills down one's spine and is very reminiscent of Shraddha Walkar murder which shocked the collective conscience of the entire country. Walkar, who was a resident was Palghar, was killed by her live-in partner Aaftab Poonawala in Delhi last year. Poonawala had chopped up her body in 35 parts and had stored it in fridge before scattering it across forests in the national capital.