Global Covid infection rates higher than previously reported: Study
A joint study by the World Health Organisation's (WHO) Unity Studies and SeroTracker and colleagues suggests that based on seroprevalence, global Covid-19 infection rates are likely to be higher than previously reported.
The study, published in the open access journal PLOS Medicine, found that global seroprevalence rose from 7.7 per cent in June 2020 to 59.2 per cent in September 2021, suggesting two-thirds of the global population may be SARS-CoV-2 seropositive from either vaccination or infection.
Estimates of Covid-19 infections based on seroprevalence data far exceed reported cases, suggesting a bigger global impact of Covid-19 than previously known.
According to the authors, "this study on global seroprevalence of SARS-CoV-2 antibodies found that while seroprevalence has increased over time, a third of the global population tested negative for antibodies against the virus as of September 2021 estimates. It was also found that compared to seroprevalence estimates, routine testing for Covid-19 has largely underestimated the number of global infections".
Serosurveillance provides estimates of antibody levels against infectious diseases and is considered the gold standard for measuring population immunity due to past infection or vaccination.
In order to ascertain the true rates of infection and indicators of immunity in the population against SARS-CoV-2 over time, researchers conducted a systematic review and meta-analysis of seroprevalence studies published from January 1, 2020 to May 20, 2022.
From their search parameters, the authors identified 965 distinct seroprevalence studies sampling 5,346,069 participants between January 2020 and April 2022, with 43 per cent of these studies being from low-middle income countries.
"As we enter the third year of the pandemic, implementation of a global system or network for targeted, multi-pathogen, high-quality and standardised collaborative serosurveillance is a crucial next step to monitor the pandemic and contribute to preparedness for other emerging respiratory pathogens," said the researchers.
Maharashtra: State govt forms committee to curb crime against women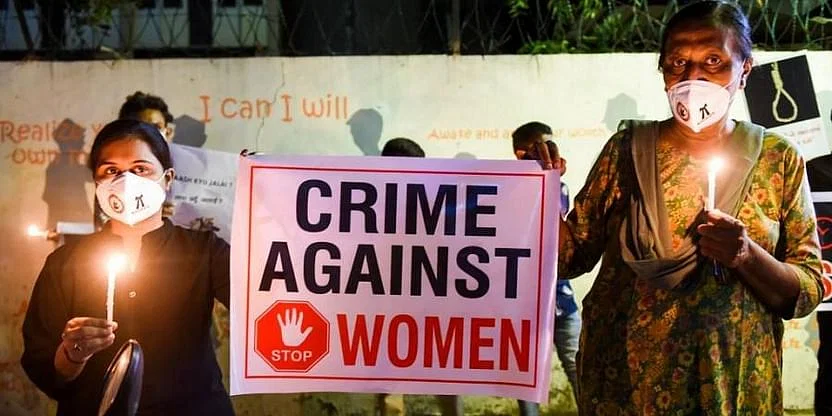 Amid incidents of atrocities on women, the Shinde Fadnavis government on Monday formed a 7-member Women Development Advisers Committee of Government/ Non-Government expert persons.
The committee, which will be headed by the Commissioner Women and Child Welfare will probe incidents of atrocities and cheating in the last one year reported in the media and make recommendations to curb them in future. The committee will submit its report to the state government in the next two months.
The women and child welfare department desk officer Ms Khadija Naikwade in a government resolution released today said that the committee will also suggest amendments to the schemes and programmes of the state and the central governments implemented by the department of women and child welfare in Maharashtra in order to make their implementation more effective.
The members will not be entitled for honorarium as the committee has been established to make recommendations to the government.
The government's move is important as Maharashtra has ranked third trailing behind Uttar Pradesh and Rajasthan in the total number of cases of crimes against women in 2021 as per the National Crime Records Bureau (NCRB) data. A total of 428278 crimes were registered against women of which Uttar Pradesh was ranked on top with 56,083 cases followed by Rajasthan 40,738 and Maharashtra 39,526.
The government's decision comes when it anxiously awaits the Presidential assent to the Shakti Act which has proposed capital punishment in rape cases. The Act requires the trial in these cases to be conducted on a day-to-day basis and completed within 30 working days from the date of filing of the chargesheet.
Navi Mumbai: NMMC identifies four measles-affected areas
The Navi Mumbai Municipal Corporation (NMMC) has identified four measles-affected areas in the city and the civic body will administer an additional dose of vaccinations between 6 months and 5 years of age. Juhu Gaon, CBD Belapur, Karave, Pawne have been declared as Measles affected areas and special attention is being paid there.
In Navi Mumbai, the number of measles cases seems limited due to continuous vaccination from the beginning. The impact of measles has been observed in 11 places in the municipal area and the impact has been controlled in 3 areas. Out of the remaining 8 areas, 4 areas in the civic Health Center namely Juhu Gaon, CBD Belapur, Karave, and Pawne have been declared as Measles affected.
"Vaccination is an effective measure for measles control and for that purpose, emphasis should be placed on vaccination in a more comprehensive manner and more focus should be given to measles-affected areas where measles patients are found," said the municipal commissioner Rajesh Narvekar.
A special meeting of the NMMC Routine Immunization Task Force was held in view of the increasing incidence of measles in various cities. In the meeting, Dr Arun Katkar, special coordinator of the World Health Organization, gave information about measles disease, measures to be taken through schools, a meeting of the central committee and recommendations to eliminate measles-rubella.
Medical officer Dr Ratnaprabha Chavan gave detailed information about the status and measures regarding measles-rubella disease in the NMMC area.
According to the order of the Principal Secretary, Health Department, Government of Maharashtra, if a new case of measles is found in that area, 1 additional dose of measles-rubella vaccine has been advised to be given to children aged 9 months to 5 years. 1 additional dose was determined.
As winter sets in, special diet for UP zoo animals
As temperatures plummet in Uttar Pradesh, special arrangements are being made to protect animals and birds from biting cold in the Lucknow and Kanpur zoos.
Director of the Lucknow Zoo, V.K. Mishra, said that all enclosures had been covered with tarpaulin and plastic sheet to protect the inmates from cold winds.
Special care is being taken to protect the birds that are more susceptible to vagaries of the weather, he added.
The carnivore and deer enclosures have been equipped with para grass for better insulation of heat. Wooden planks have been installed on the floors in the enclosures of tigers, lions, leopards and other carnivores for the same purpose.
"Peanuts, groundnuts and mustard seeds have been incorporated in the diets of deer and vitamin and mineral content have been increased in the diets of all the animals," said Utkarsh Shukla, deputy director of the zoo.
The birds are being given coarse grains like bajra, jawar, grams while cranes are being fed additional diet of fish. Birds are also being given seasonal fruits, vegetables and even bread.
"The monkeys, chimpanzees and other primates have been given blankets to keep them warm and are being given more eggs in their meals. We have hung up thick curtains in some of the birds' enclosures so that they are not impacted by the cold breeze that blows at night," he added.
"The birds have also had seasonal fruits incorporated in their diets. The giraffes are also being given seasonal fruits along with their diet of grass," he said.
The serpentarium, which houses about 40-50 snakes at the moment, has been furnished with three heaters, and the temperature is kept between 25 and 30 degrees Celsius.
Shukla said that if the weather gets even colder then heaters would be installed in some of the carnivore, primate enclosures as well.
"We try to block the cross-ventilation, so that the cold waves do not harm the animals."
The zoo also has a room set up as a critical care unit in case animals fall sick and require immediate medical attention. They also have firewood at hand, in order to light bonfires in case the temperature drops to sub-zero levels in the coming months.
The carnivorous animals are being given additional doses of vitamin A and D.
The bears are being served 'kheer' made with jaggery while chimpanzees and ostriches are being given boiled eggs. The chimpanzees are also relishing on fruits and are getting them in ample measure for their winter diet.
There are over 1,000 inmates in Lucknow Zoo and that includes about 500 birds. The Kanpur Zoo has about 1,250 inmates.