Fazza Dubai Para-Badminton: Top Indian shuttlers enter quarterfinals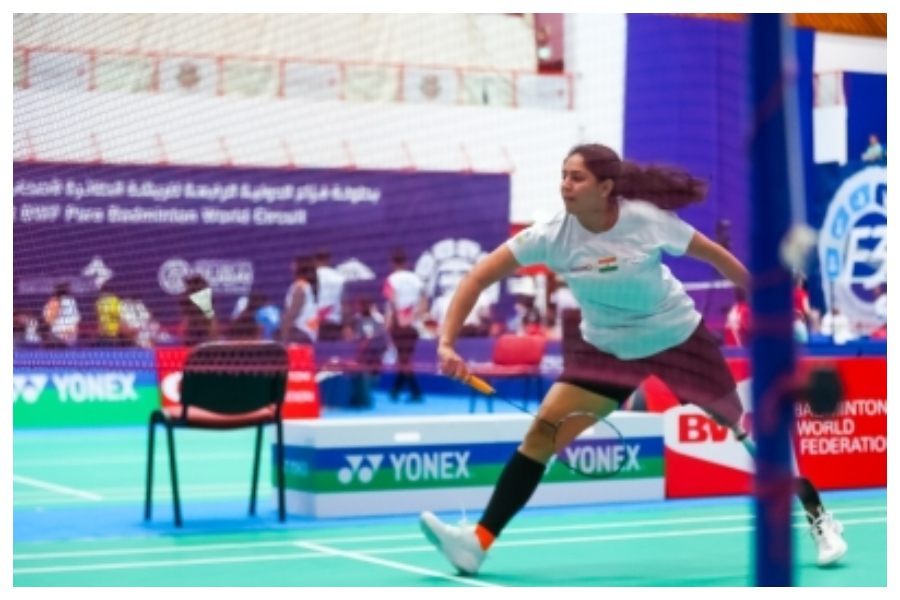 Top Indian para-shuttlers led by Paralympics champion Pramod Bhagat (MS SL3), Tarun Dhillon, Manasi Joshi and Parul Parmar advanced to the quarterfinals here, continuing their winning march through the group stage at the 4th Fazza Dubai Para-badminton International 2022 here.
Bhagat, the highest-ranked player in Men's Standing Lower (SL3) category, lived up to his billing as he topped the group stage with three wins as the group stage matches ended late on Thursday.
The Odisha-born player is also through to the last-8 stage of the mixed doubles along with Manisha Ramadass, who is expected to advance in her women's singles SU5 and women's doubles SL3-SU5 with Mandeep Kaur.
"It has been a good two weeks so far. I hope to continue the golden run in Dubai as well and keep my winning record here. These competitive matches are important to me as we have the big one later this year, the World Para Championships in Japan," the reigning world and Paralympic champion Bhagat, who is set to play Indian junior Nihal Gupta in the quarters, was quoted as saying by the Paralympic Committee of India (PCI) in a release on Friday.
Meanwhile, Tokyo 2020 bronze medallist Manoj Sarkar and Nitesh Kumar, placed in the lower half of the draw in men's singles SL3, and promising Hardik Makkar and Chirag Baretha (both in men's singles SU5) are also through to the quarterfinals.
Dhillon in quarters of three events
In men's SL4, Tarun Dhillon will play Korea's Cho Nadan in the quarterfinals and is expected to be challenged by Thailand's Siripong Teamarrom in the semifinals. A summit clash between Dhillon and Indonesian Fredy Setiawan looks likely.
Dhillon is also through to the last-8 stage of men's doubles SL3-SL4 and mixed doubles SL3-SU5 events.
Among other names, top seeds Malaysian Cheah Liek Hou (MS SU5), Hong Kong's Chu Man Kai (MS SH6), Japan's Daiki Kajiwara, and Hong Kong's Chan Ho Yuen (MS WH2,) Indonesians Setiawan (MS SL4) and Suryo Nugroho (MS SU5) all topped their groups and advanced to the quarterfinals.
Joshi, Parmar, Manisha, and Nithya advance
In the women's events, India's reigning world champion Manasi Joshi, and Parul Parmar (women's singles SL3) advanced as did Nithya Sre Sumathy Sivan, who should make it to the finals of women's singles SH6.
Promising Manisha Ramadass continued her good run and is through to the women's singles quarterfinals SU5. She is expected to face Denmark's Cathrine Rosengren in the semifinals.
NMMC refuses to allow media during hearing on Navi Mumbai Development Plan.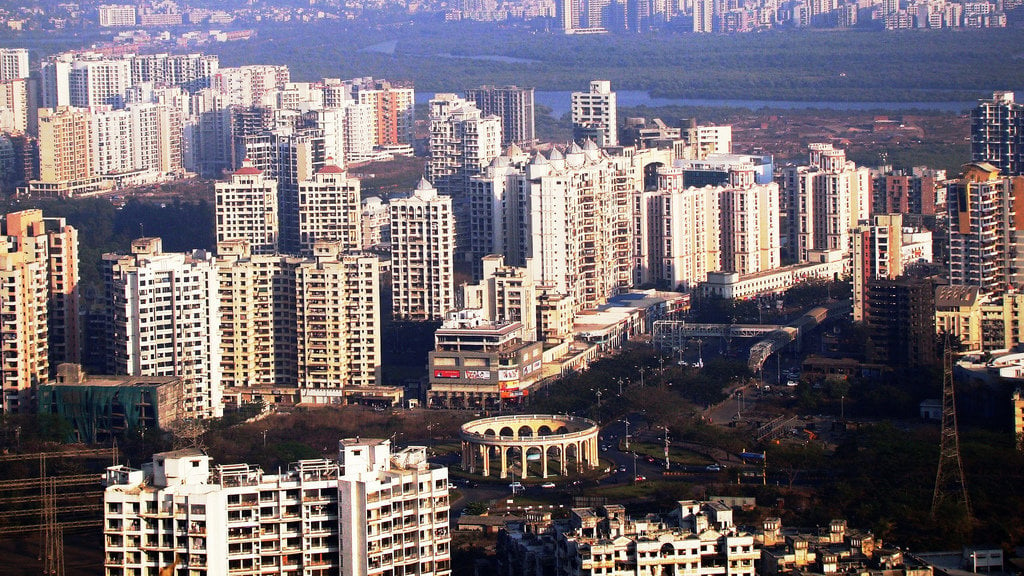 The Navi Mumbai Municipal Corporation (NMMC) has cleared that media persons will not be allowed during the hearing on objections and suggestions received for the Draft Development Plan (2018-2038) of the city.The Navi Mumbai Municipal Corporation (NMMC) has cleared that media persons will not be allowed during the hearing on objections and suggestions received for the Draft Development Plan (2018-2038) of the city.A statement issued by civic administration stated that proceedings regarding the development plan are of statutory nature and it is necessary to carry out the said process within the prescribed time limit. Therefore, in such a situation, it will not be possible to postpone the said hearing and have a live telecast of the hearing on Youtube and Facebook to the journalists.
The Navi Mumbai Municipal Corporation (NMMC) received a total of 15,261 objections and suggestions in 80 days including 20 days extension after publishing the draft development plan.
The hearing of all 15,261 objections and suggestions will be completed in six days from March 14 to March 28 and March 29 has been reserved for an emergency.Every ward has given time as per the number of objections and suggestions. Airoli, Belapur, Vashi and Turbhe wards will get two slots each for the hearing.Similarly, Koparkhairane and Sanpada will get three slots and Ghansoli will get four slots and finally, Nerul will get five slots for hearing.The hearing will be held at the Knowledge Centre of NMMC headquarters from 9 am and 6 pm with an hour break between 1 pm and 2 pm.
On the last day, March 28, hearings on objections and suggestions of CIDCO will be heard. CIDCO submitted a total of 625 objections and suggestions regarding the reservations put up by NMMC in the DP 2018-38. It raised its objections on 385 plots that NMMC reserved for various public amenities. But there are no objections to 240 plots, reserved in the DP.Since Navi Mumbai is a planned city, there is very little scope for further development and even in DP, the civic body admitted that the city is developed upto 95% with only 5% vacant land available for future development.The first DP was prepared by CIDCO and sanctioned by the government in 1979. Even after its formation, NMMC has been following the development control regulations (DCR) formed by CIDCO and there has been a demand for fresh DP to look into micro issues. CIDCO's 1979 DP was a structural development plan.
Initially, there were a low number of objections and suggestions and political parties, as well as social activists, alleged that the civic body did not carry out adequate awareness regarding the development plan of the city for the next 20 years.
Rahul attends Congress MP meet a day after conviction.
A day after conviction by a Surat Court, Congress leader Rahul Gandhi on Friday was present in a meeting of the MPs at the party office in parliament premises.
Sonia Gandhi was also present in the meeting.
The Congress party has called a meeting of its steering committee members, senior leaders, state chiefs and legislative party leaders on Friday to devise a strategy after Rahul Gandhi's conviction.
The party has planned mega protests in the coming days, taking all like-minded parties along.
Congress president and Leader of Opposition in the Rajya Sabha, Mallikarjun Kharge, has also called a meeting of the opposition parties on Friday, following which the MPs will march to the Vijay Chowk.
On the same evening, all the state Congress presidents and legislative party leaders will meet to chalk out plans for nationwide protests.
According to sources, the Congress leadership has also sought time to meet President Droupadi Murmu on this issue.
SC to set up fresh bench to hear pleas against polygamy, nikah halala
The Supreme Court on Thursday said that it will constitute a fresh five-judge constitution bench at an "appropriate stage" to take up petitions challenging the constitutional validity of polygamy and 'nikah halala' among Muslims.
Advocate Ashwini Upadhyay, who has filed a plea in connection with the issue, mentioned the matter before a bench headed by Chief Justice of India D.Y. Chandrachud. The bench, also comprising Justices P.S. Narasimha and J.B. Pardiwala, said that it will consider the matter. The Chief Justice said, "At an appropriate stage, I will constitute a constitution bench".
On August 30, a five-judge constitution bench comprising Justices Indira Banerjee, Hemant Gupta, Surya Kant, M.M. Sundresh, and Sudhanshu Dhulia issued a notice on the petitions and made the National Human Rights Commission (NHRC), National Commission for Women (NCW) and the National Commission for Minorities (NCM) parties to the matter and sought their response in the matter.
However, two judges', Justice Banerjee and Justice Gupta, have retired now, therefore there is a need to re-constitute the bench to hear a batch of pleas challenging the practices of polygamy and 'nikah halala'.
Upadhyay's plea said the injury caused to the women as practice of triple-talaq, polygamy and nikah-halala is violative of Articles 14, 15 and 21 of the Constitution and injurious to public order, morality, and health.
The plea sought a direction to declare Section 2 of the Muslim Personal Law (Shariat) Application Act, 1937, unconstitutional and violative of Articles 14, 15 and 21 of the Constitution, insofar as it seeks to recognise polygamy and nikah-halala.
"It is well-settled that common law has primacy over the personal laws. Hence, this court may declare that — Triple Talaq is cruelty under Section 498A of the IPC, 1860, Nikah-Halala is rape under Section 375 of the IPC,1860, and Polygamy is an offence under Section 494 of the IPC, 1860", said Upadhyay's plea.
In August 2017, the top court held that Muslim practice of 'triple talaq' is unconstitutional and struck it down by 3:2 majority. Polygamy allows a Muslim man to have four wives, and once a Muslim woman has been divorced, her husband is not permitted to take her back even if he had pronounced talaq under the influence of any intoxicant, unless his wife undergoes nikah-halala, which involves her marriage with another man, who subsequently divorces her so that her previous husband can remarry her.