ED attaches 45 Hyderabad properties in MMTC fraud case
The Enforcement Directorate has attached 45 immovable properties worth Rs 363.51 crore of M/s MBS Jewellers Private Limited, M/s MBS Impex Private Limited, Sukesh Gupta, Anurag Gupta, Neetu Gupta, Vandana Gupta and their other group entities on August 26, under provisions of the PMLA, 2002.
According to ED officials, investigation into money laundering was initiated on the basis of FIR registered by the ACB, the CBI against Sukesh Gupta & his companies for defrauding M/s MMTC Limited (a Public Sector Enterprise) in purchase of gold bullion under Buyer's Credit Scheme. Sukesh Gupta in active connivance with few officials of MMTC Hyderabad, had continuously lifted gold without forex cover & without adequate security deposits. His dues were consistently mis-reported to the MMTC Head Office and without squaring off the existing losses, his firms continued lifting gold from MMTC for their personal gain and thereby caused a loss of public money to the tune of Rs 504.34 crore (including interest up to 31.05.2021 of Rs 277.52 crore) to MMTC. The CBI has filed a charge sheet against Sukesh Gupta & others in 2014.
During ED investigation, it was found that Sukesh Gupta colluded with various officers of the MMTC Hyderabad and painted a wrong picture of his accounts and kept on lifting Gold to carry on its business as usual.
As a result, while MMTC suffered a huge loss, Sukesh Gupta earned huge profits. On the basis of his business profile, he took loans and struck real estate deals and grew his business in the name of various related companies, the ED stated in a release issued on Saturday.
The statement noted," all through the investigation, the conduct of Sukesh Gupta has been evasive and non-cooperative and he has failed to discharge the burden of proof imposed on him under the PMLA, 2002″.
In another case under FEMA, the ED has adjudicated and levied a penalty of around Rs 222 crore on the MBS Group.
Sukesh Gupta also entered into a OTS (One time settlement) with M/s MMTC in 2019. But as per the latest reports from MMTC, Sukesh Gupta did not deposit any funds and the OTS has failed. The ED has now identified 45 immovable properties belonging to him and his related entities and their directors and has provisionally attached these properties under PMLA on Aug 26 to safeguard the proceeds of crime.
Further investigation is in progress.
Terrorist killed in Kashmir encounter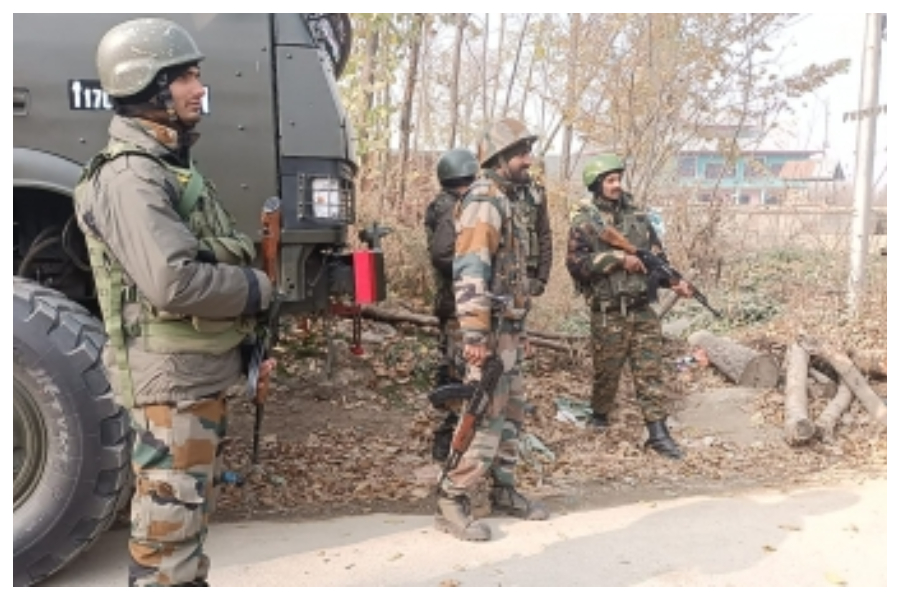 One terrorist was killed in an ongoing encounter between the terrorists and security forces at Check Cholan area in South Kashmir's Shopian district on Wednesday, officials said.
"One unidentified terrorist killed. Operation going on," police said.
The gunfight took place after a joint team of the police and the army cordoned off the area and launched a search operation on the basis of specific information about the presence of terrorists.
As the security forces zeroed in on the spot where the terrorists were hiding they came under a heavy volume of fire that triggered the encounter.
Bihar lacks facility to test Omicron variant of Covid-19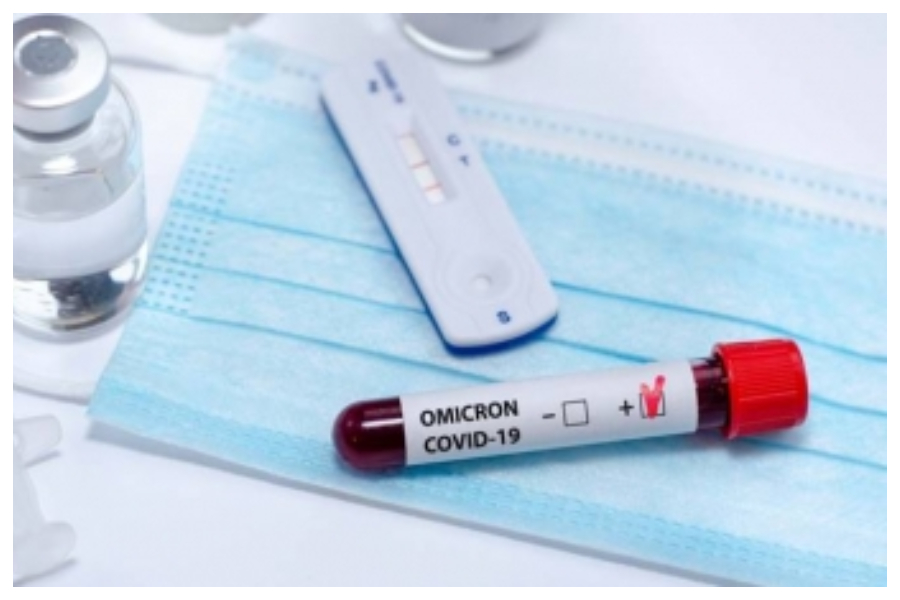 While the entire world is scared of Covid-19's new variant Omicron, Bihar has no facility to conduct genome sequencing at the moment.
A test lab of genome sequencing is available only in Patna's Indira Gandhi Institute of Medical Sciences (IGIMS) but it is lacking reagent to conduct a test. Such a situation emerged after some samples of Covid-positive patients who came from foreign countries, were sent to IGIMS for testing.
The Bihar Health department has now given an order to buy the reagent which will take at least 15 days to arrive. This means the testing of genome sequencing in Biahr will start only after 15 days.
Genome sequencing is a process to analyse the nature of all kinds of virus a patient is infected with. Omicron or Delta variant of the coronavirus can be detected only through genome sequencing.
Meanwhile, Mangal Pandey, Bihar Health Minister claimed that there is no case of Omicron in the state.
The claim made by the Minister came at a time when five patients who came from African countries and two from Dubai have been found to be Covid-positive during an RT-PCR test. Their samples were sent to IGIMS for genome sequencing. As the reagent is not available in the lab, the samples are preserved in a cold storage.
Man returning from Dubai held for carrying liquor in Patna
An electrical engineer returning from Dubai was arrested on charges of violating liquor ban after a wine bottle was found in his possession here, police said on Wednesday.
He had purchased the wine in Dubai as a gift for his father. After landing at Patna airport on Tuesday, he was to catch a night train for his native place Bokaro in Jharkhand, the police said.
Sujeet Kumar Singh, working as an electrical engineer in US based private firm in Dubai, was on his way home for his marriage when he was arrested.
"He had checked into a hotel in Patna and was waiting to catch a train. We came across him during a regular checking in the hotel where he was staying. When questioned, he accepted that he was carrying wine in his suitcase and had a bill also," said an official of Kotwali police station.
Singh was not aware about liquor prohibition in Bihar.
"He was not drunk at the time of arrest and the recovered bottle was also sealed," the official said.
Singh, a native of Bokaro steel City in Jharkhand, was returning after two years.