Digvijaya to file nomination for Cong prez polls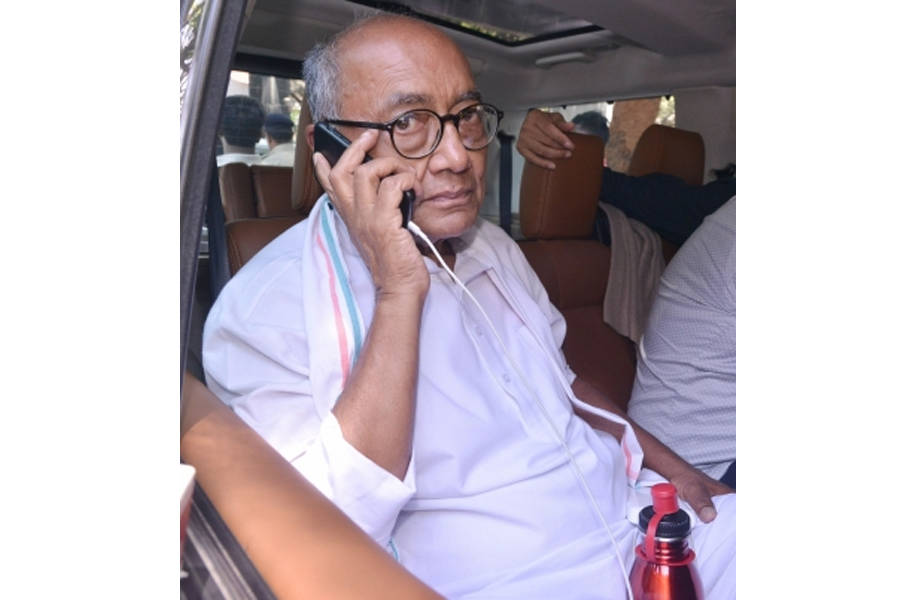 Congress leader Digvijaya Singh will file nomination for the post of the party president for which election is scheduled to be held on October 17.
He took his nomination form from the party's Central Election Authority (CEA) earlier in the day.
Sources close to Singh on Wednesday said the decision to contest the polls is his personal one, adding that nobody from the Gandhi family asked him to do so.
The former Madhya Pradesh Chief Minister may file the nomination by September 30, which is the last date for nominations.
Congress' initial plan was to field Chief Minister Ashok Gehlot for the top party post, but the high-octane drama in Rajasthan has miffed the Gandhis. Gehlot is in Delhi and has met Mukul Wasnik, but the suspense over his candidature continues.
Sources in the know of things said, "Gehlot has not been ruled out from the race yet".
Congress treasurer Pawan Kumar Bansal has taken a nomination form from the CEA. On his part, Bansal said he is only a proposer and not a candidate.
CEA chairman Madhusudan Mistry on Tuesday had said: "Till now, Shashi Tharoor and Pawan Bansal have taken nomination forms from the CEA."
Senior Congress leader Kamal Nath whose name had also come up and had met Congress interim President Sonia Gandhi on Monday, said that he did not want to become the party chief, and wants to continue to work for the party in Madhya Pradesh.
The drama in Rajasthan has made the Congress leadership think about a 'Plan B' for the top party post for which Gehlot was being seen as a contender. However, the open defiance by his MLAs loyal to him brought him under a cloud.
Asaduddin Owaisi Challenges Rahul Gandhi To Contest Election Against Him From Hyderabad
Hyderabad, September 25: AIMIM Chief Asaduddin Owaisi has challenged Congress MP Rahul Gandhi to contest the 2024 Lok Sabha elections against him from Hyderabad and not from Wayanad. Participating in a rally on Monday, Owaisi said, "Is baar Wayanad se nahi Hyderabad mein muqabla karo" (This time fight from Hyderabad and not Wayanad). I am challenging you (Rahul Gandhi) don't go to Wayanad, come to Hyderabad and contest elections."
'Come to the ground and let's have a contest'
"You keep giving big statements, come to the ground and let's have a contest. People from Congress will say a lot of things, but I am ready. Come and face this man with beard and sherwani, you will know what a contest means," he stated. "Babri Masjid and Secretariat's mosque were demolished under the Congress regime," he charged.
The Congress people would do a lot of talking
"The same BJP MP who bad-mouthed in Parliament had also stood up against me to speak. I strictly told him to sit down. You can't face my sharp tongue. The Congress people would do a lot of talking. I am ready. I am also appealing before the people of Telangana, remember, the common man was harassed and attacked during the regime of Congress. With great difficulty, we have ensured peace in the city. This peace should be intact," Owaisi stated. Rahul Gandhi recently charged that BJP, Bharata Rastra Samithi (BRS) and AIMIM are collaborating ahead of the state Assembly elections.
BJP MP Ramesh Bidhuri Abuses, Calls BSP's Danish Ali 'Pimp', 'Terrorist' in Lok Sabha; Rajnath Singh Expresses Regret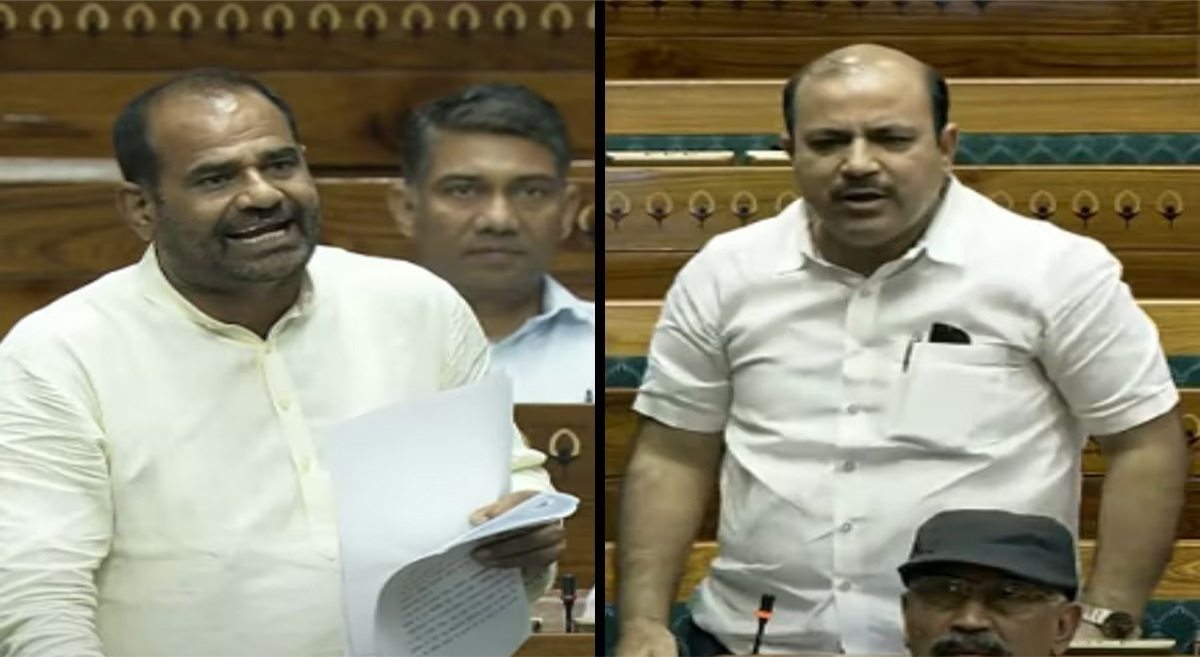 New Delhi: In a shocking use of unparliamentary language used in the Lok Sabha, BJP MP from Delhi, Ramesh Bidhuri, abused and used foul language on record against BSP MP Danish Ali. In the video which is being shared by parliamentarians of Opposition parties, it is evident that BJP MP Bidhuri used abuses and highly objectionable language for the BSP MP when he tried to reply to the BJP MP. Bidhuri made the remarks while participating in a discussion on the Chandrayaan-3 mission in the Lok Sabha and started his tirade after saying that "PM Modi was not trying to steal credit of the scientists…"
BJP MP Ramesh Bidhuri used words such as "extremist", "pimp" and "terrorist" and abused BSP MP Danish Ali while speaking in the Lok Sabha. "Ye Mulla aatankwadi hai (This cleric is a terrorist)" and "bahar pheko naa iss mulle ko (throw this cleric outside)," said the BJP MP even as Opposition raised objections against the filthy language used by Ramesh Bidhuri.
Shockingly, former Union Health Minister Dr Harshvardhan of the BJP was seen laughing and grining on Ramesh Bidhuri's highly objectionable remarks in the Lok Sabha. BJP MP Dr Harshvardhan was seated a row behind Ramesh Bidhuri.
Massive outrage across party lines
The comments by Bidhuri created massive outrage across MPs from across the party lines.
"Filthy language used by a BJP parliamentarian for fellow MP from BSP @KDanishAli. No shame left. This is sickening. Will speaker LS take note and take action?" posted UBT leader Priyanka Chaturvedi on X, tagging TMC MP Mahua Moitra.
Chairman, Media & Publicity Deptt of Congress party, also commented on the objectionable language used by Ramesh Bidhuri.
National Conference (NC) leader and former Jammu and Kashmir CM Omar Abdullah also criticised the MP for the language used against a fellow parliamentarian.
Rajnath Singh expresses regret over remarks
Raksha Minister Rajnath Singh on Thursday (September 21) expressed regret in the Lok Sabha for the "objectionable" remarks made by BJP MP Ramesh Bidhuri.
Congress member K Suresh, who was in the Chair when the episode played out in the Lok Sabha, said that he had already instructed the officials to expunge the remarks.
"I express regret if the opposition is hurt by the remarks made by the member," Raksha Mantri Rajnath Singh said in his comments.
Canada High Commission Calls On Indian Govt To Ensure Safety & Security Of Diplomats, Staff Following Threats On Social Media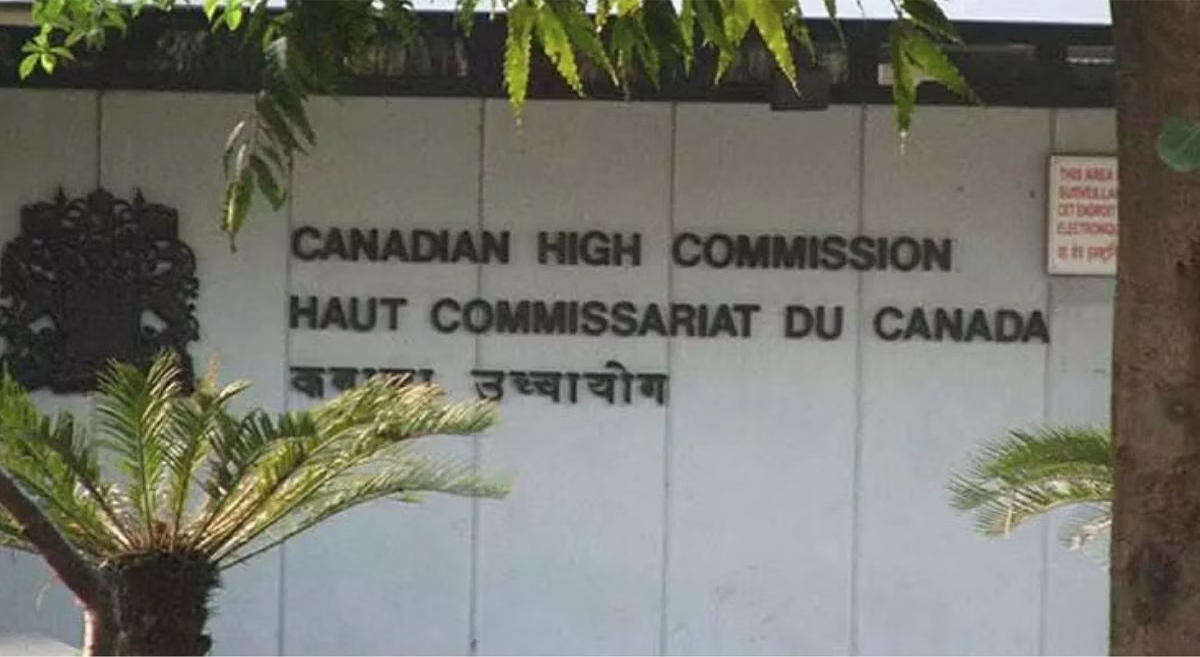 New Delhi: Amid growing tensions, the Canadian High Commission in New Delhi on Thursday called on the Indian government to ensure safety and security of diplomats and staff after they received threats on social media. The Canada High Commission in Delhi said, "Our High Commission and all consulates in India are open and operational and continue to serve clients. Global Affairs Canada continuously monitors the safety and security of our missions and personnel as we maintain a strict security protocol to respond to any events."
Canada High Commission Statement
It said: "In light of the current environment where tensions have heightened, we are taking action to ensure the safety of our diplomats. With some diplomats having received threats on various social media platforms, Global Affairs Canada is assessing its staff complement in India. As a result, and out of an abundance of caution, we have decided to temporarily adjust staff presence in India. All of our locations are staffed by diplomats and locally-engaged staff to ensure business and operational continuity." It said that Global Affairs Canada will continue to take all appropriate measures to protect the health and safety of all our personnel, including locally-engaged staff, and to protect our operations in India. "Decisions are made based on a number of factors including the professional profile of an employee or personal circumstances," it said.
Obligations under the Vienna conventions
"In the context of respect for obligations under the Vienna conventions, we expect India to provide for the security of our accredited diplomats and consular officers in India, just as we are for theirs here," the statement added.
The diplomatic tension between the two nations nosedived on Tuesday over the killing of Khalistani terrorist Hardeep Singh Nijjar.
New Delhi on Tuesday expelled a senior Canadian diplomat based here in a tit for tat move giving similar reply to Canada. The High Commissioner of Canada to India (Cameron Mackay) received summons on Tuesday during which the Government of India conveyed its decision to expel a senior Canadian diplomat currently stationed in the country. The concerned diplomat has been officially instructed to depart from India within the next five days, a statement issued by the MEA said.
"The decision reflects the Government of India's growing concern at the interference of Canadian diplomats in our internal matters and their involvement in anti-India activities," the statement said.
The decision came after Canada had earlier expelled a high ranking Indian diplomat. These developments have occurred after Canada Prime Minister Justin Trudeau on Monday in an emergency statement in Parliament accused the Government of India of involvement in the fatal shooting of Nijjar. India has rejected claims by the Canadian government that it had an involvement in the killing of Khalistani terrorist Hardeep Singh Nijjar. India has dubbed the charges as "absurd and motivated."