Delhi HC removes stay order on Hindi dub of 'Bheemla Nayak'
The Delhi High Court has vacated an earlier stay order on the Hindi-dubbed version of the Telugu film 'Bheemla Nayak', a remake of the Malayalam original version " Ayyappanum Koshiyum."
The present suit has been filed by Plaintiff (JA Entertainment) seeking a permanent injunction restraining defendants (Sithara Entertainment and others) alleging it infringes Plaintiff's copyright in respect of Remake and Dubbing Rights of the film in the Hindi language. The plaintiff sought to stay on dubbing the Telugu film "Bheemla Nayak" in Hindi as they have the right to the Hindi remake of the Malayalam original.
"..a copyright owner has a right to dub the Telugu film in any language including Hindi and Plaintiff cannot assert any right to restrain Defendant No. 1 from dubbing the Telugu film in Hindi.." said Justice Jyoti Singh in a recently passed order.
As per the plea, the Plaintiff's creative team came across a Malayalam film 'Ayyappanum Koshiyum', which was released on February 7, 2020, which was a huge success commercially. Plaintiff decided to remake the film in the Hindi language and being a commercially lucrative venture, Plaintiff approached the producer and got the Hindi Remake Rights in the Malayalam film.
As per the Agreement, Plaintiff was assigned the exclusive, perpetual and irrevocable 'Remake and Dubbing' rights, to be exercised in all modes, mediums and formats. The rights assigned, to the extent relevant for the present case included: (a) the sole right to make a new cinematograph film based on the Malayalam film in Hindi language; (b) right to dub the Malayalam film as well as the Hindi remake in any or all languages; and (c) right to subtitle in any language for any purpose through any media. Around July, 2020 Plaintiff commenced pre-production of the Hindi Remake in accordance with rights granted under the Agreement dated May 13, 2020.
Meanwhile, the defendant said that they acquired copyrights in the story and for re-making and dubbing the Malayalam film into Telugu and subtitling rights into all Indian and world languages, without any geographical restrictions as well as to exploit the same throughout the world in all formats and media. The assignment thus included the right to exploit the remade Telugu film in all formats including by dubbing in all other languages.
After the arguments of both parties, the single-judge bench also said,"…in my prima facie view, Defendants are right in their argument that the test of infringement in the present case is not the degree of similarity between the Telugu film dubbed in Hindi and the Malayalam film dubbed in Hindi, but the test is whether dubbing the Telugu film in Hindi in order to communicate it to the public infringes on any exclusive right of the Plaintiff, which is not the case here.."
Beyonce announces 'Renaissance' stadium tour dates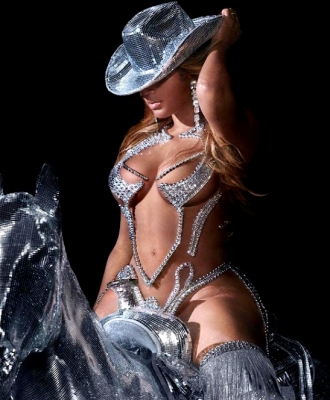 Singer Beyonce has announced a 2023 world tour on Instagram, supporting her multiple-Grammy-nominated 2022 album, 'Renaissance'.
She also released the dates and cities on her official website, reports 'Variety'.
The timing of the announcement, which comes just days before the Grammy Awards on Sunday, sparks speculation that the singer may perform or at least appear on the show. Beyonce is the most nominated artist for the awards with nine, all related to 'Renaissance'.
Sources tell Variety that her husband Jay-Z will perform with DJ Khaled on the show, most likely their nominated song "God Did."
Beyonce performed her first full concert in four years on January 21 at the new Atlantis the Royal Resort in Dubai.
It was an elaborate and highly theatrical performance — for which sources say she was paid some $24 million — with an all-female orchestra, a battery of dancers, a small lake, fireworks, a 50-foot hydraulic platform, three costume changes for the singer and a guest appearance from her and Jay's daughter Blue Ivy, but no songs at all from 'Renaissance' — a tease that could mean she'll premiere one or two on the Grammys, or even save them for the tour.
Beyonce has said that 'Renaissance' is a three-part project, so it's possible that the next parts could be another album, a long-form video project or even the tour itself.
Beyonce's last full tour was the nearly six-month, 49-date 'Formation' tour in 2016, which unusually featured no guest appearances until the final show, at New Jersey's MetLife Stadium, where she brought out Kendrick Lamar and Jay-Z.
She did, however, stage an epochal 'Homecoming' headlining performance at the 2018 Coachella festival — which was postponed from 2017 due to the birth of her and Jay's twins — for which she was accompanied by a full marching band in a nod to historically Black colleges and universities.
That blockbuster performance was later released as the 'Homecoming' album and — via a three-project deal with Netflix that sources tell Variety is worth $60 million — a feature-length documentary. It seems possible that a future 'Renaissance' video project could be part of that deal as well.
Priyanka Chopra finally reveals daughter Malti Marie's face; photos go viral
Actor Priyanka Chopra and husband Nick Jonas have finally revealed their daughter Malti Marie's face.
The actor was attending an event in Los Angeles where Nick with his brothers Kevin and Joe unveiled their Hollywood Walk of Fame star.
Photos of Malti Marie has now gone viral on social media. Some netizens even called her a "carbon copy of her dad" Nick.
Priyanka Chopra's family
Priyanka and Nick welcomed Malti via surrogacy in January 2022 and since her arrival, the actor had posted several photos of her but without revealing her face.
Priyanka and Nick tied the knot in a Christian and a Hindu ceremony in Jodhpur's Umaid Bhawan Palace on December 1 and 2 in 2018. Later, the couple also hosted two receptions in Delhi and Mumbai.
When Priyanka opened up on Malti's birth
A few days ago, PeeCee finally broke her silence on her daughter's birth and revealed why the couple opted for surrogacy. She had mentioned that she had certain medical complications and hence, they decided to go for surrogacy. She also slammed people accusing her of "outsourcing" her pregnancy and stated that her daughter won't be a part of any gossip.
"I was in the operation room when she came out. She was so small, smaller than my hand. We spent every single day with her on my chest, on my husband's chest," PeeCee recalled.
She had also made it clear that people can comment on her as per their whims and fancies, but she will not let her daughter be "gossip".
Bombay HC extends relief to Rakhi Sawant till February 1 in case filed by Sherlyn Chopra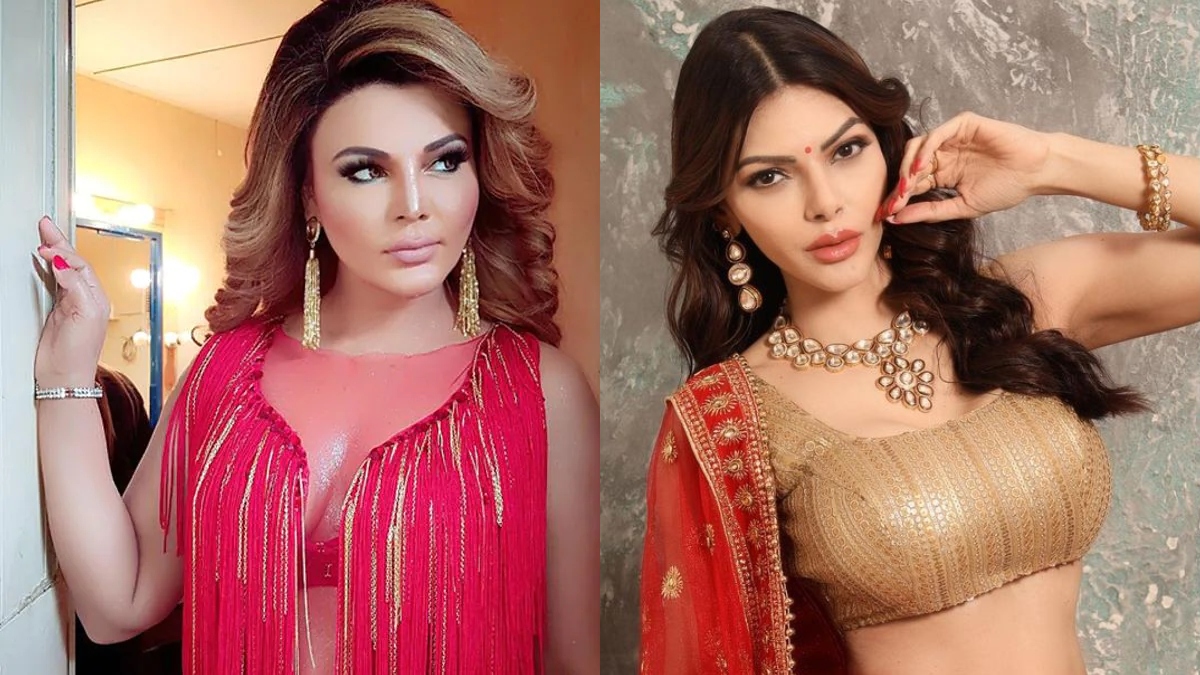 The Bombay High Court on Tuesday extended relief to Rakhi Sawant till February 1 in a case registered against her by another model.
Justice MS Karnik extended order of no coercive action Ms Sawant till February 1 as the complaint sought to file an intervention application. 
A model and actor had filed an FIR against Ms Sawant alleging that the latter circulated her obscene videos to the media and made derogatory statements against her.
Amboli police had booked Ms Sawant and her lawyer Falguni Brahmbhatt on November 8, 2022, under sections 354A (sexual harassment), 500 (defamation), 504 (intentional insult) and 509 (insulting modesty of woman by act, word or gesture) of the Indian Penal Code and section 67 (transmission of obscene content in electronic form) of the Information Technology Act.