Declare ERCP National project, hike aids for centrally sponsored schemes: Gehlot to PM
Chief Minister Ashok Gehlot has demanded that the Centre declare Eastern Rajasthan Canal Project (ERCP) a national project and increase financial assistance for various centrally sponsored schemes.
He was speaking at the seventh meeting of the Governing Council of the NITI Aayog at the Rashtrapati Bhavan in New Delhi on Sunday.
Gehlot has been indirectly attacking Prime Minister Narendra Modi for "forgetting" the promises made to the state leading to verbal duals with Union minister Gajendra Singh Shekhawat on several occasions. This time, he pitched for his demand right in front of Modi.
In the meeting chaired by Modi, Gehlot strongly presented the issues related to his state and said that ERCP is an ambitious project of Rs 37,000 crore which will help augment irrigation facilities in an area of around 2 lakh hectares in 13 districts of Rajasthan.
He said that eastern Rajasthan is a leading area in the production of oilseeds. Besides, declaring it a national project will also solve the potable water problems in these districts.
Reminding the Prime Minister of his earlier promises of adopting a positive stance with regard to this project, the chief minister said that it will also help in successful implementation of Jal Jeevan Mission.
There is an additional financial burden on the states due to the changes made in financial participation pattern in various centrally sponsored schemes, he said. He demanded that the Centre extend the period of GST compensation by five years to June 2027 and release the GST compensation of approximately Rs 3,780 crore in a lump sum outstanding from 2017-18.
Gehlot said that Rajasthan has emgered as a model state in the field of providing free medical facilities to the general public. The entire treatment is being provided free of cost and all the tests are also being conducted free of cost in all the government hospitals under 'Nirogi Rajasthan Yojana'.
'Mukhyamantri Chiranjeevi Swasthya Bima Yojana' is the next step in this direction, in which 88 per cent of families in the state have been provided with insurance cover. Rajasthan tops the list in this sector in the entire country. Under the scheme, 1.34 crore families are getting free treatment in government and private hospitals.
Till now, more than Rs 2,202 crore has been spent on treating 18 lakh patients. The facility for liver, heart and kidney transplants is being provided under this scheme. He demanded that the Centre increase the ambit of 'Ayushman Bharat Swasthya Bima Yojana' on the lines of this scheme.
Gehlot also urged increase in assistance to farmers under Pradhan Mantri Kisan Samman Nidhi Yojana
He said that the Rajasthan government is giving a benefit of Rs 1,000 per month as electricity subsidy to each farmer's family and has implemented a separate agriculture budget. He said that the central government should increase its share to 75 percent on all the schemes related to agriculture.
The Chief Minister demanded a special grant for the colleges that have been opened in scheduled areas in the state like those given in North Eastern states and to open a Global University in Rajasthan. The Chief Minister in the meeting demanded to implement the recommendation of giving central assistance of Rs 400 crore to Digital University in Rajasthan by the 15th Finance Commission. He said that the State Government is ready to spend Rs 200 crore to build this Digital Fintech University in Jodhpur.
Pawar meets LS Speaker to revoke disqualification of Lakshadweep MP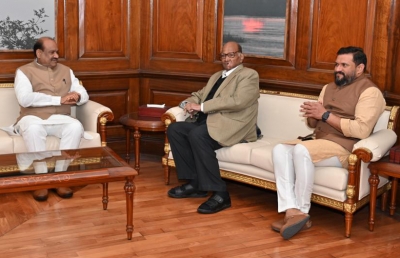 Nationalist Congress Party (NCP) leader Sharad Pawar on Monday met Lok Sabha Speaker Om Birla and urged him to revoke the disqualification of party's Lakshadweep MP Mohammed Faizal whose conviction has been suspended by the Kerala High Court.
Pawar said, "As the Kerala High Court suspended the conviction and sentence of the former Lakshadweep MP and hence we appealed to the honourable speaker to consider the matter of suspension."
He said that he met with the Lok Sabha speaker and requested him to revoke the disqualification of the NCP's MP.
The Election Commission (EC) on Friday informed the Supreme Court that it will consider the Kerala High Court order, which suspended the conviction of Lakshadweep MP Mohammed Faizal in an attempt to murder case, and take action in accordance with the law.
Advocate Kapil Sibal, appearing for Faizal, submitted before a bench headed by Justice K.M. Joseph that the by-election cannot go on as the high court has suspended the conviction of his client.
Faizal's conviction had resulted in his disqualification from the Lok Sabha. The bypoll was announced by the EC after Faizal was disqualified following his conviction in the case.
Senior advocate Maninder Singh, representing the EC, contended before the bench, also comprising B.V. Nagarathna, that the action will be taken in accordance with law against the backdrop of the high court order.
BJP govt in MP begins administrative surgery ahead of Assembly polls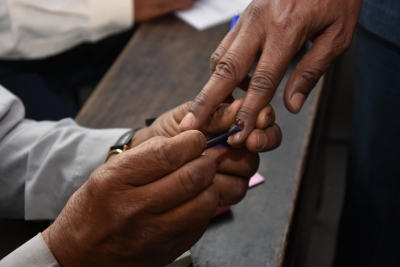 With around eight months left to the state legislative elections, the BJP-led Madhya Pradesh government has started an administrative surgery.
In a notification issued by Chief Secretary Iqbal Singh Bains late on Sunday, as many as 11 IAS officers, of them seven district collectors, have been transferred.
The transfer list issued two days before the Chief Minister Shivraj Singh Chouhan is scheduled to chair a high-level meeting with IAS and IPS officers in the state.
Gwalior collector Kaushlendra Singh has been shifted to Bhopal after being appointed as Additional Chief Secretary of Chief Minister Shivraj Singh Chouhan. Akshya Kumar Singh, 2010 batch IAS, who was serving as district collector of Shivpuri, has been appointed as new district collector of Gwalior.
Ravindra Kumar Choudhary (2011 batch IAS) will be the new district collector of Shivpuri, while Khargone collector Kumar Purusottam (2012) will be new collector of Ujjain. Notably, Kumar Purusottam was appointed Khargone collector following a communal riot in April last year. Shivraj Singh Verma (2012 batch IAS) district collector of Barwani will be replacing Kumar Purusottam.
Dr. Phatting Rahul Haridas (2012), who has been serving as collector of Shivni district, will replace Shivraj Singh Verma. Similarly, Sonia Meena, collector of Anuppur has been shifted to Bhopal and has been appointed as Additional Chief Secretary in Madhya Pradesh government.
Jabalpur Municipal Commissioner Ashish Vashishtha (2014 batch IAS) will be new collector of Anuppur district, while Kshit Singhal (2014 batch IAS), who has been serving as the CEO in Sagar Zila Panchayat, has been appointed as the new district collector of Shivni.
Sources told IANS that a major reshuffle of IPS officers, including Police Commissioner Bhopal and Indore, is likely to be announced soon. The names of SP to IG rank officers are also likely to be included in the upcoming transfer list.
SC agrees to examine plea against ban on BBC documentary on Gujarat riots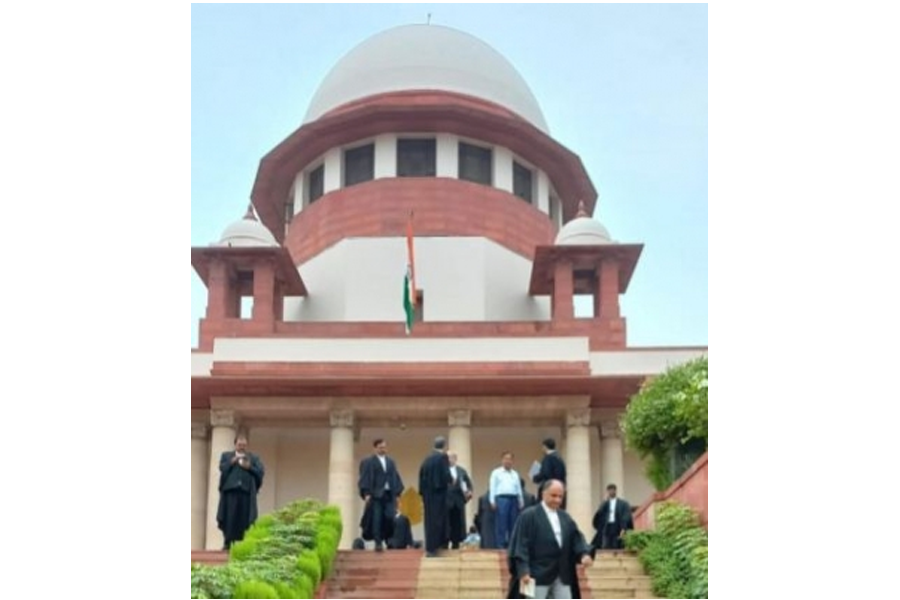 The Supreme Court on Monday agreed to examine on February 6, a plea challenging the Centre's ban on the BBC documentary in connection with the 2002 Gujarat Riots.
Advocate M.L. Sharma mentioned the plea for urgent listing before a bench headed by Chief Justice of India D.Y. Chandrachud. The top court agreed to hear on February 6.
The top court will also hear next Monday, a separate petition filed by journalist N. Ram and advocate Prashant Bhushan on taking down their tweets with links of the documentary.
The plea filed by Sharma contended that the BBC Documentary on Gujarat riots recorded and was released for public view, however due to fear of truth the documentary has been banned from viewership in India by any means under rule 16 of IT Act 2021.
Sharma's plea sought a direction for quashing of the January 21 order under the IT Act being illegal, malafide and arbitrary, unconstitutional and void ab-initio and ultra vires to the Constitution of India.
The documentary titled 'India: The Modi Question' has been banned on social media and online channels, but some students have screened it on campuses of various universities across the country.
Sharma's plea contended that the BBC documentary has reflected true facts with original recording of the victims of riot 2002 as well as other concerned persons involved in the scenario of riot, and it can be used for judicial justice.