Curd, lassi, cheque books, ink among things to turn costlier
Come July 18, 18 per cent Goods and Services Tax (GST) will be applicable on bank cheque book/loose leaf cheques and 12 per cent on maps, atlas, and globes.
Similarly, unbranded but pre-packed curd, lassi, butter milk, food items, grains etc will be brought under the GST net from the exemption list.
Writing, printing, or drawing ink will also become costlier.
The rate rationalisation decision was taken at the two-day 47th GST Council Meeting, chaired by Union Finance Minister Nirmala Sitharaman, that started in Chandigarh on Tuesday.
On the other hand, the GST rates on medical items like ostomy and orthopaedic appliances – splints and other fracture appliances, artificial parts of the body, other appliances which are worn or carried, or implanted in the body, to compensate for a defect or disability, and intraocular lens- has come down to five per cent from 12 per cent.
The GST for transport of good and passengers by ropeway is down to five per cent from 18 per cent and the renting of truck/goods carriage where cost of fuel is included brought down by six per cent to 12 per cent.
The other items for which GST rates has been increased are printing, writing or drawing ink (12 per cent to 18 per cent), knives with cutting blades, paper knives, pencil sharpeners and blades therefor, spoons, forks, ladles, skimmers, cake-servers etc (12 per cent to 18 per cent), power driven pumps primarily designed for handling water such as centrifugal pumps, deep tube-well turbine pumps, submersible pumps; bicycle pumps (12 per cent to 18 per cent).
The rate on machines for cleaning, sorting or grading seed, and grain pulses, machinery used in milling industry or for the working of cereals etc, 'pawan chakki', or air-based atta chakki, wet grinder goes up from five per cent to 18 per cent.
Machines for cleaning, sorting or grading eggs, fruit or other agricultural produce and its parts, milking machines and dairy machinery will have rates going up from 12 per cent to 18 per cent.
LED lamps, lights and fixture, their metal printed circuits board, drawing and marking instruments move up from 12 per cent to 18 per cent and solar water heater and systems, prepared/finished leather/chamois leather/composition leathers from five per cent to 12 per cent.
In respect of the services, the rates have been revised upwards in the case of services supplied by a foreman in a chit fund, job work in relation to processing of hides, skins and leather, leather goods and footwear, manufacture of clay bricks, and works contract for roads, bridges, railways, metro, effluent treatment plant, crematorium and others.
The concessional rates for electronic waste, petroleum, and coal bed methane has also been increased.
Exemption on transport of passengers by air to and from North East states and Bagdogra is being restricted to economy class.
Hotel accommodation, priced upto Rs 1,000 per day, shall be taxed at 12 per cent and room rent (excluding ICU) exceeding Rs 5,000 per day per patient charged by a hospital shall be taxed to the extent of amount charged for the room at five per cent without input tax credit.
Tax exemption on training or coaching in recreational activities relating to arts or culture, or sports is being restricted to such services when supplied by an individual.
Exemption on following services is being withdrawn – transportation by rail or a vessel of railway equipment and material, storage or warehousing of commodities which attract tax (nuts, spices, copra, jaggery, cotton etc.), fumigation in a warehouse of agricultural produce, services by the RBI, the IRDA, the SEBI, and the FSSAI, GSTN, renting of residential dwelling to business entities (registered persons), and services provided by the cord blood banks by way of preservation of stem cells.
Premium segment at highest spot, 5G phones at 32% market share in India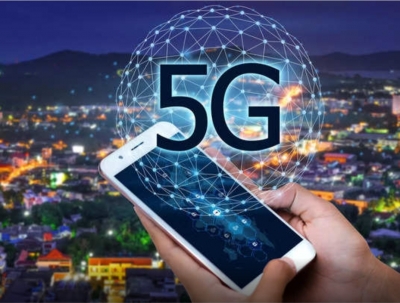 Premium segment (Rs 30,000 and above) contributed 11 per cent to India's smartphone shipments and 35 per cent to overall market revenue in 2022, the highest ever.
Samsung led the market in 2022 in terms of shipment value share with a 22 per cent share, followed by Apple, in the country, according to Counterpoint Research.
However, in terms of shipment volume, Xiaomi led the market in 2022 with a 20 per cent share, closely followed by Samsung.
Xiaomi slipped to third position in Q4 2022 with Samsung and vivo capturing first and second spots respectively.
5G smartphones captured a 32 per cent share in 2022. Samsung became the top-selling 5G brand in 2022 with a 21 per cent share.
Apple continued to lead the premium smartphone segment, with the iPhone 13 emerging as the top-selling model. Apple also led the market in Q4 2022 in terms of shipment value.
"Consumer demand started declining from the second quarter when the global economy was crippled by multiple macroeconomic issues like all-time high inflation, rising unemployment and geopolitical conflicts, affecting India's economy as well," said senior research analyst Prachir Singh.
Inventory build-up across channels after the second quarter led to lower-than-expected shipments throughout the second half of the year.
"We believe that the inventory and demand situation will continue to affect the market in the first half of 2023 before improving in the latter half driven by the festive season and upgrades to 5G devices," Singh added.
India's smartphone shipments declined 9 per cent YoY to reach over 152 million units in 2022, according to the report.
The decline, which is the second ever in India's smartphone market, can be attributed to the decline in entry-level and budget segments which faced supply constraints at the beginning of the year and then witnessed lower demand throughout the year.
"While entry-tier and budget segments were most affected, the premium segment remained immune and showed double-digit growth. OEMs' increased focus, consumers upgrading for premium features and, most importantly, availability of various financing schemes," said research analyst Shilpi Jain.
Overall, India smartphone market revenue remained flat despite a 9 per cent YoY decline in shipments.
OnePlus grew 50 per cent YoY in 2022 driven by the OnePlus Nord CE 2 series.
It focused on diversifying and expanding its product portfolio across different price points and increasing its offline presence to drive sales, the report mentioned.
WhatsApp working on new software that uses Apple Mac Catalyst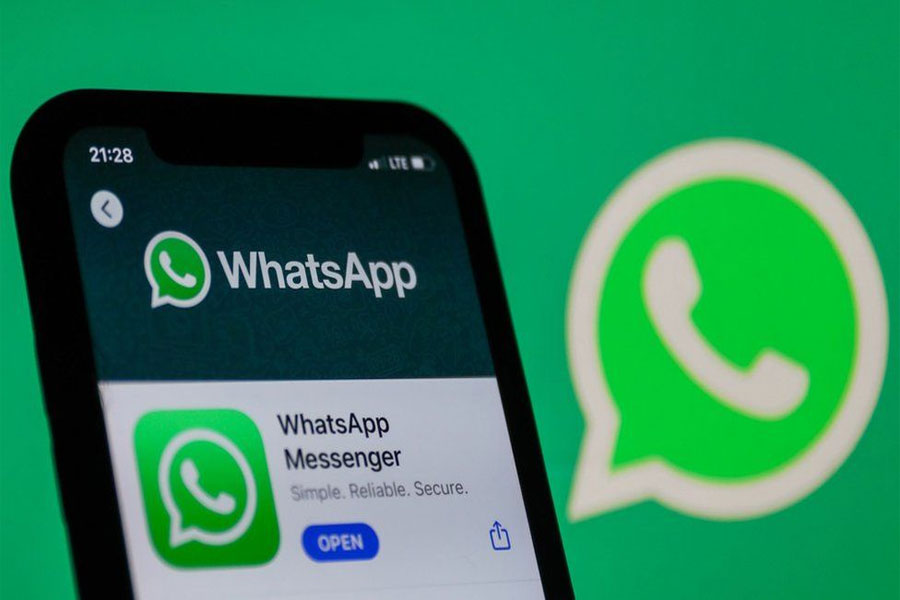 Meta-owned WhatsApp is working on a new Mac app that uses the Apple Mac Catalyst development environment to make better use of system resources.
According to AppleInsider, WhatsApp currently provides a web-based Electron app for Mac users in addition to its web app via browsers.
Electron and Catalyst are software development frameworks that help developers create desktop apps.
The new app has been in a closed beta for a few months, but now anyone can download the file on macOS Big Sur or later on the WhatsApp website, according to the report.
Following installation, it will display a QR code that users can scan with their iPhone to link their accounts using the WhatsApp iOS app.
The Mac app's three-panel interface provides access to archived chats, starred messages, phone calls, and settings.
The Catalyst app includes features not available in the Electron version, such as file drag-and-drop and a spell-checker, the report mentioned.
Meanwhile, WhatsApp has reportedly rolled out some new shortcuts for group admins to quickly and easily perform actions for a certain group participant, on iOS.
The new shortcuts simplify interactions with group members as now the platform supports large groups of up to 1,024 participants, reports WABetainfo.
The new update will help group admins quickly manage and communicate with such a large number of participants in private.
Mumbai: No jumbo block on Western Railway on Sunday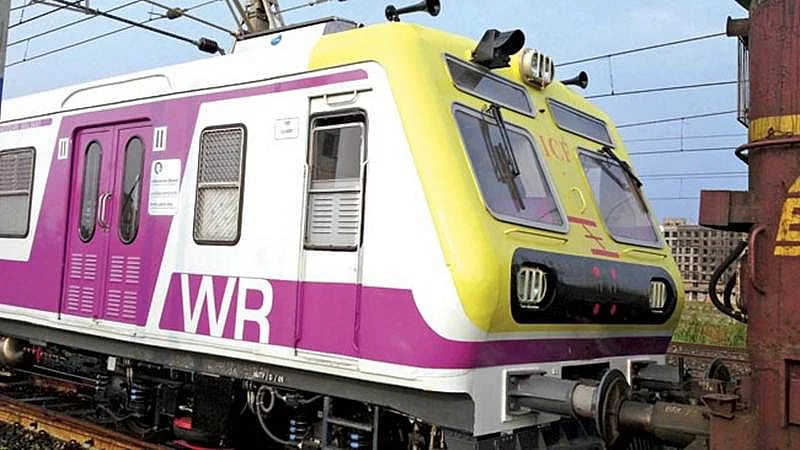 There will be no jumbo block on Sunday, January 29 over Western Railway's (WR) Mumbai suburban section, the WR announced today.
Major block to dismantle Gokhale bridge
Earlier last week, the Western Railway had enforced a major 4.5 hour block on the down slow lines from 12.15am to 4.45am on the intervening nights of Jan 19-20 and Jan 20-21 to carry out dismantling work of the Gokhale road overbridge at Andheri.
As a result, a number of local train services were affected.