Cong MPs meet LS Speaker, complain about Delhi Police
A Congress delegation of MPs led by Adhir Ranjan Chowdhury met the Lok Sabha Speaker Om Birla on Thursday morning and complained against alleged high-handedness of Delhi Police.
Chowdhury while speaking to the media after the meeting said, "We have informed the Speaker about the manner in which we have been subjected to violence and atrocities. The Speaker listened to us. We told him about Delhi Police officers who barged into the Congress office and attacked our workers in a pre-planned manner."
The Congress on Wednesday filed a complaint at a local police station against the Delhi Police officials who manhandled the partymen during Wednesday's protest.
The complaint was lodged at the Tughlak Road Police Station in the New Delhi district of the national capital.
A delegation of senior leaders, including Avinash Pande, Harish Choudhary, Pranav Jha and Challa Vamshi Reddy met with the ACP and Station House Officer (SHO) and presented a detailed written complaint highlighting the alleged illegal actions of the Delhi Police officials in allegedly entering party HQ and attacking workers.
Earlier in the day, the Congress party had alleged that Delhi Police personnel entered the premises of the party headquarters and baton-charged the workers.
Denying all such allegations, the Delhi Police said that it is untrue and false news and no such incident took place.
"There was a minor fracas outside the Congress headquarters when some people who came outside on the road threw barricades at the police. Police lathi charging or barging inside AICC HQ is utterly wrong. No such thing happened," Special Commissioner of Police, Law & Order Division, Sagar Preet Hooda said.
Bids worth ₹6,500 crore pour in for government's stake sale in Coal India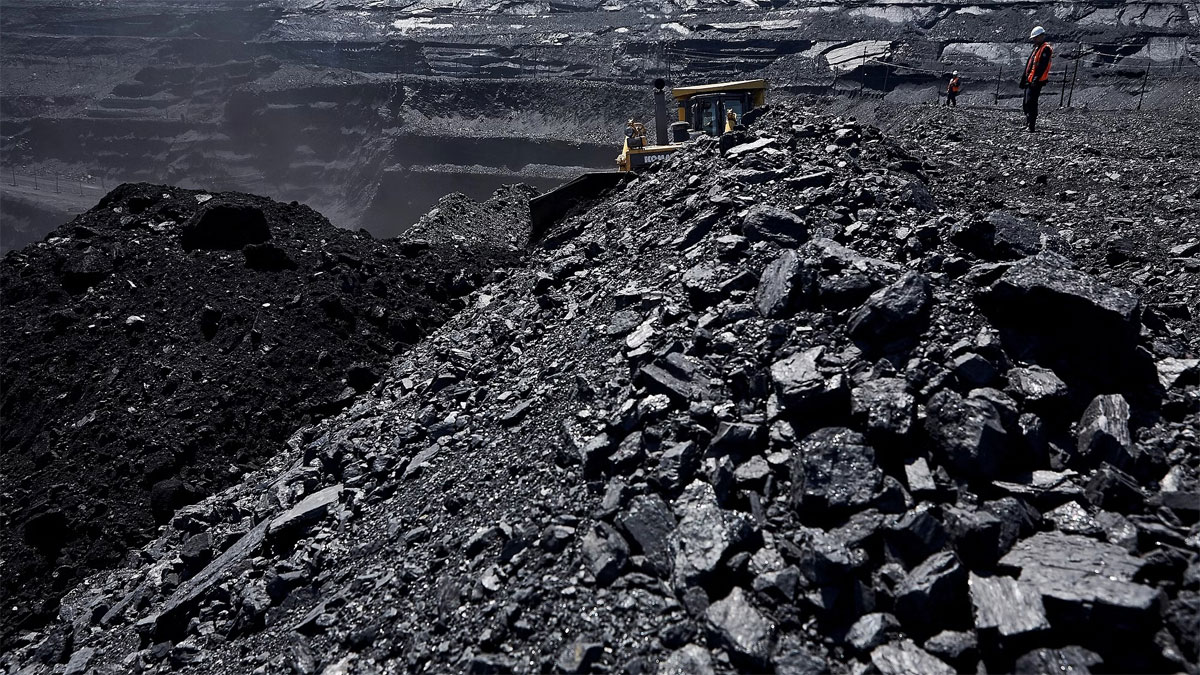 The Indian government's divestment bid hadn't received the expected response in the past few years, as it has kept bringing down its target and still missed the Rs 65,000 crore target by more than 50 per cent last year. It called off the privatisaiton of firms such as Bharat Petroleum after failing to get bids, and Air India was also rescued by Tata when no one else stepped up to buy it. But the Indian government's latest offer for sale of a stake in Coal India, has received an overwhelming response, with bids worth Rs 6,500 crore from institutional buyers.
Against its OFS for 8.31 crore shares of the state-owned coal producer, the government received bids for 28.76 units, which is 3.46 times the number of stocks on offer.
Positive signs at the beginning of the year
The shares were offered at a 7 per cent discount, as part of the first stake sale by the government in FY24.
With a target of raising Rs 51,000 crore via divestment this year, the government put up a 3 per cent stake in the PSU for sale.
Half of it was part of the OFS, and the other 1.5 per cent stake was set aside in case of oversubscription.
This was part of a 66 per cent stake which the Indian government holds in Coal India.
Tamil Nadu: Smugglers dump gold worth ₹20 crore in sea in Gulf of Mannar, Coast Guard divers recover it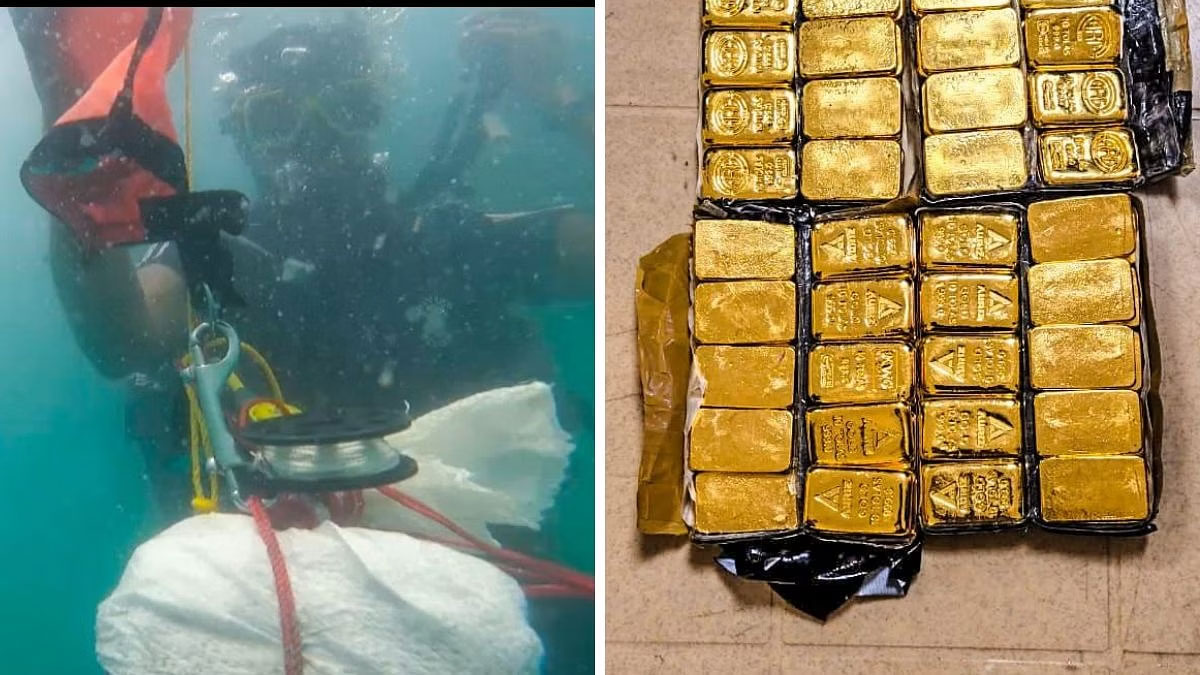 Chennai: Smugglers on board a fishing boat dumped gold worth Rs 20.2 crore crore in the sea in Gulf of Mannar in Tamil Nadu during a joint operation launched by Indian Coast Guard with DRI and customs to intercept them.
Based on a specific input from DRI regarding illegal smuggling of contraband from Sri Lanka to India, a joint operation was launched by Indian Coast Guard and DRI on May 30. The joint teams deployed by both agencies kept a close surveillance on fishing vessels operating in the Gulf of Mannar, especially near Indo-Srilanka International Maritime Boundary Line (IMBL).
3 smugglers were held along with their boat
Defence sources said on the morning of May 30, the joint team from Indian Coast Guard and DRI, detected a suspicious boat approaching Mandapam fishing harbour. "When challenged, the boat tried to evade apprehension but was finally apprehended in north Gulf of Mannar. While being chased, the suspects threw the consignment into water. The boat along with three suspects were apprehended and taken into custody for investigation. Simultaneously, a major diving operation was launched by Indian Coast Guard to search for the illegal gold dumped at sea," officers said.
Meanwhile, a separate team from DRI apprehended a second suspicious boat off Vadalai village south of Mandapam. The boat had about 21. 269 Kgs of smuggled Gold, which was seized by DRI along with two suspects who were taken into custody.
Gold discovered after 2 days of search
"After relentless diving operation off the coast of Mandapam for two days, the ICG diving team in coordination with local divers successfully recovered the gold consignment from the sea bed in the morning of June 1. This consignment was found to carry gold bars weighing 11.600 kg," a Defence press release said.
The joint operation by Indian Coast Guard and DRI resulted in total seizure of about 32.869 kg of illegal Gold valued at approx. Rs.20.20 Crores. The seized contraband and suspects are in custody of DRI for further legal action.
Wrestlers Protest: Congress takes a dig at PM Modi with 'beti rulao' picture of Vinesh Phogat crying
The Congress party on Thursday took a dig at Prime Minister Narendra Modi by using a morphed image of him standing in front of a portrait of a crying Vinesh Phogat to highlight the apathy of the wrestlers and the inaction by the BJP-led central government in the controversy.
The picture shows PM Modi looking at a portrait of wrestler Vinesh Phogat's crying face.
"Beti rulao," Congress captioned the picture. The image shared by Congress is an apparent dig at PM over his silence on the wrestlers' protest.
Security beefed up in Delhi
Security was tightened at Delhi's border points on Thursday in view of a call for nationwide demonstrations given by the Samyukt Kisan Morcha (SKM) in support of wrestlers protesting against Wrestling Federation of India chief Brij Bhushan Sharan Singh.
Security personnel are maintaining strict vigil at the border points and extra pickets have been put up to prevent any untoward incident, Delhi Police officials said.
Khap panchayat calls for nationwide protests
The SKM, an umbrella body of farmers' unions, had on Tuesday called for nationwide protests on June 1 in support of wrestlers who have been demanding the arrest of Singh for allegedly sexually harassing female grapplers, including a minor.
In a statement, the SKM had said its call for demonstrations was aimed at securing the democratic right to protest by the Indian wrestlers and all other sections of society, and to demand the arrest of Singh, who is also a BJP MP.
It said it would coordinate with platforms of trade unions, women, youth, students and all other sections, including intellectuals, to stage demonstrations.
The wrestlers, who had been protesting at Jantar Mantar since April 23 seeking the arrest of Singh, were removed from the site by the Delhi Police on Sunday after they tried to march to the new Parliament building that was inaugurated the same day. They were detained and later let off.