Can Arif Mohd Khan give PM Modi his Kalam moment?
Outspoken, educated in both secular and religious issues, against Islamic fundamentalism, and a career out and out in public life, is best how 71-year-old Kerala Governor Arif Mohammad Khan can be described as.
Khan's name has been doing rounds as a probable NDA candidate for the Presidential poll due in July. Some BJP leaders point out that Khan fits the bill of Indian Muslims, the way the party envisages, those following Islam but practicing Indian ethos.
Graduating in Arts from Aligarh Muslim University (AMU), followed by a law degree from Lucknow University, the Bulandshahar born Khan has always been known for his strong views about orthodox Islamic practices and has advocated for social reforms in Muslim community.
In fact, even after being a student leader at the AMU and starting his political career with former Prime Minister Chaudhary Charan Singh's Bharatiya Kranti Dal, Khan's claim to fame moment came when in 1986 he famously voiced staunch opposition to the then Prime Minister Rajiv Gandhi's move of constitutional amendment to nullify the Supreme Court's judgment in Shah Bano case.
Khan had opposed Rajiv Gandhi even when he was considered as a close aide of Rajiv Gandhi owing to his intelligence and bright acumen. His defiance of ruling Congress' official line in this crucial case that went on to alter the Hindu Muslim equation for the country paved the way for his exit from the Congress.
He then joined V.P. Singh's Janata Dal, which he left after some time to join Bahujan Samaj Party (BSP).
In his long political career, Khan served once as a member of Uttar Pradesh Legislative Assembly and four times as a member of the Parliament. He also served as a Union minister in Rajiv Gandhi and V.P. Singh governments.
In 2004, he joined the BJP and unsuccessfully contested the Lok Sabha poll that year. He had left the saffron camp in 2007 but rejoined after Narendra Modi became the Prime Minister in 2014.
Khan also strongly opposed the practice of Triple Talaq and hence supported the Modi government's decision to ban it.
Many in the saffron camp believe that his opposition to the Islamic fundamentalism has earned him the post of a Governor in the NDA rule in September 2019.
Many in the BJP believe that Khan's progressive Muslim image fits well in Prime Minister Modi's "Sabka Sath, Sabka Vikas, Sabka Prayas" vision and therefore he stands a good chance to be for Modi what A.P.J. Abdul Kalam was for Atal Bihari Vajpayee in 2002. However, the decision to field him as NDA's presidential candidate will be taken by the party's parliamentary board only after consultation with its alliance partners next month.
Hindu Outfit Claims of Shivling under Ajmer Sharif Dargah, demand to conduct Gyanvapi like survey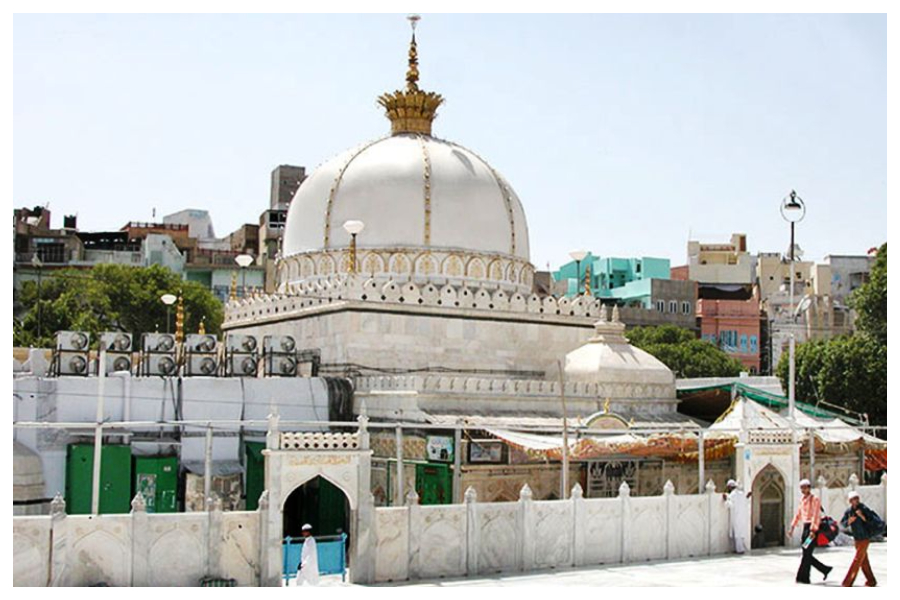 Amidst the claim of having temples on Gyanvapi, Mathura, Taj Mahal and Qutub Minar, now an organization named Maharana Pratap Sena has claimed there's a temple in the spot of Dargah. Maharana Pratap Sena says that there are many Hindu symbols present in the dargah, on the basis of which it can be said that it is a temple. This matter should be surveyed; the organization has written a letter to the central government and the Congress government of the state, demanding an inquiry into this matter.
In the pictures sent by the founder of Maharana Pratap Sena, Rajbardhan Singh Parmar, along with the letter, said there are signs of swastika. Naka asked that what the work of Swastik in the Dargah is, earlier it was a Shiva temple, which has been demolished and a Dargah has been made on the spot. The Maharana Pratap Sena claims that if there is no progress in this direction, then there will be a big movement and if the need arises, the institution will also go to the court.
The Anjuman Committee has objected to this claim of the Hindu organization. Anjuman Committee's sachiv said that no incorrect words will be spared for Dargah. If anyone tries to disturb the atmosphere, he will be punished legally.
Rajasthan government has increased the security of Ajmer Khwaja Moinuddin Chishti's Dargah amid claims of Dargah being a temple and Ajmer district administration is on alert. A large number of police forces have been deployed around the dargah.
Maharashtra's daily Covid-19 case count crosses 500-mark, highest since March 5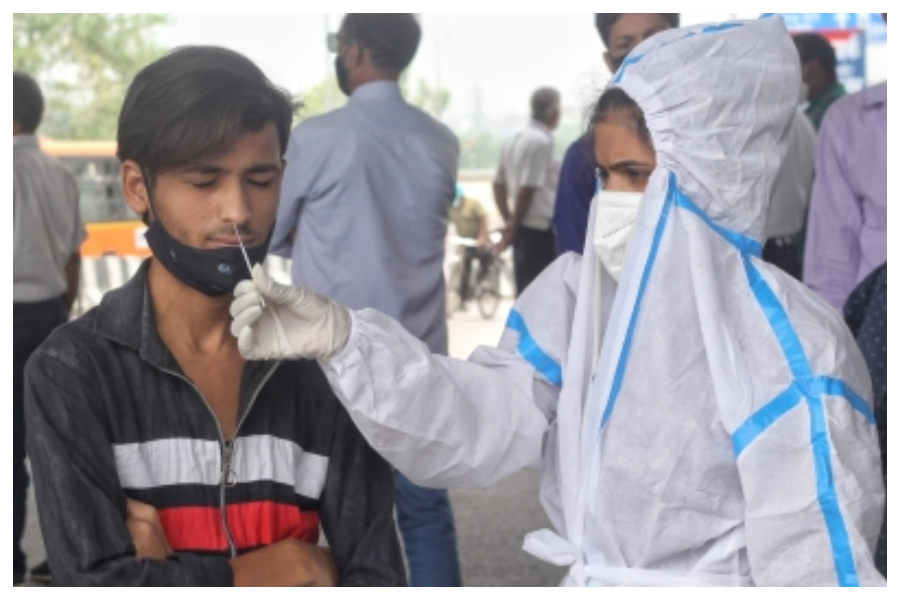 Maharashtra on Thursday recorded 511 fresh coronavirus positive cases, the highest single day count since March 5, and one fatality. With this addition, the state's Covid-19 tally rose to 78,84,329 and toll to 1,47,858.

On Wednesday, the state had recorded 470 cases and zero fatality. On March 5, the state had witnessed 535 cases of the respiratory disease and the fresh tally of 511 was the highest in a 24-hour span since then.There are 2,361 active cases in the state at present, the department said.
India witnessed a marginal increase in Covid cases with 2,710 infections being recorded in the past 24 hours, against previous day's 2,628, the Union Health Ministry said on Friday.
Also, 14 deaths were registered taking the nationwide death toll to 5,24,539.
Meanwhile, the active caseload rose to 15,814 cases, accounting for 0.04 per cent of the total positive cases.
The recovery of 2,296 patients in the last 24 hours took the cumulative tally to 4,26,07,177 Consequently, India's recovery rate stands at 98.75 per cent.
Meanwhile, India's Daily Positivity rate continues at 0.58 per cent, while the Weekly Positivity Rate in the country currently stands at 0.52 per cent.
In the same period, a total of 4,65,840 tests were conducted across the country, increasing the overall to 84.84 crore.
As of Friday morning, India's Covid-19 vaccination coverage exceeded 192.97 crore, achieved via 2,44,01,227 sessions.
Over 3.34 crore adolescents have been administered with a first dose of Covid-19 jab since the beginning of vaccination drive for this age bracket.
Yuvraj Chhatrapati Sambhajiraje scion withdraws from Rajya Sabha race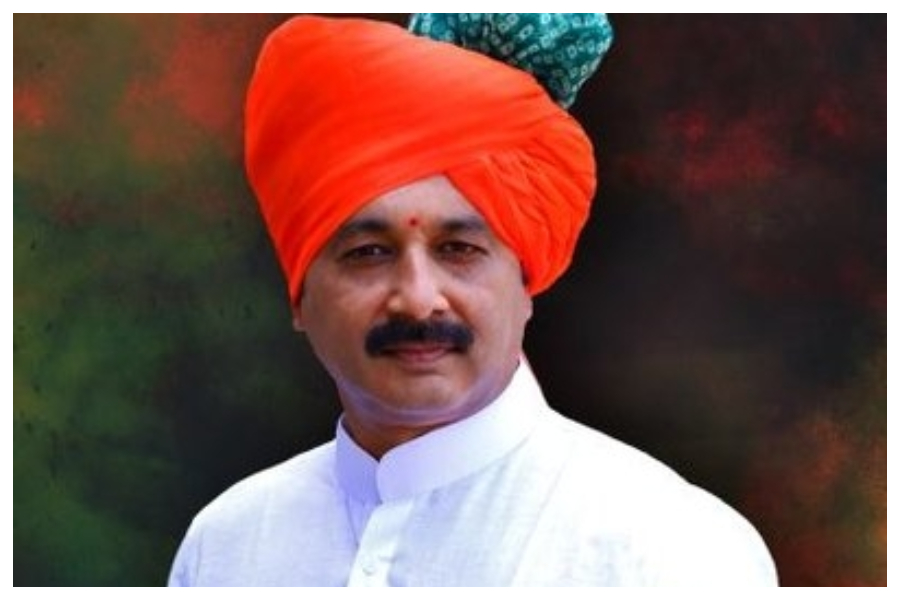 Citing 'self-respect' and to prevent 'horse-trading', Yuvraj Chhatrapati Sambhajiraje, the scion of the Kolhapur throne, opted out of the Rajya Sabha race here on Friday.
Sambhajiraje – who was hoping to contest as an independent with the support of the extra votes of various parties and independents – said his decision arose out of 'self-respect', to prevent 'horse-trading' and concern for the masses who are his real strength.
The 13th direct descendent of Chhatrapati Shivaji Maharaj also attacked Chief Minister Uddhav Thackeray, accusing him of "not honouring" his word to support his solo candidature and insisting that he (Sambhajiraje) should first join Shiv Sena before getting a ticket.
"For me the RS seat is not the concern… The welfare of the masses is more important for me… I will go on a statewide tour to strengthen the idea of 'Swarajya' now and see my strength," said Sambhajiraje with a tinge of disappointment in his voice.
He said that two Sena MPs had met him in a five-star hotel recently to discuss the issue and conveyed the CM's desire that Sambhajiraje should become a Shiv Sena member and the party would immediately nominate him for RS.
"I made it clear that I wish to contest as an independent and will not join any party for the RS ticket… Now, I shall have nothing to do with the RS elections," Sambhajiraje declared.
He made it clear that he had no 'angst or ill-will' against any party as they all had their respective agendas to pursue and he respected their stand.
Sena MP Arvind Sawant denied Sambhajiraje's allegations against the CM and blamed him for not accepting the Sena's offer and missing a 'great opportunity'.
"He was earlier an NCP member then what prevented him from joining Sena… You stick to your views, we stand by our opinions" said Sawant.
BJP Leader of Opposition (Council) Pravin Darekar slammed the Sena for 'insulting and humiliating' Sambhajiraje and said the people of the state will not forgive them.
Congress President Nana Patole said it desired Sambhajiraje to enter the Rajya Sabha and whether he is an MP or not, the Congress will always stand with him.
A few days ago, the Chhatrapati had announced his plans to contest the RS polls solo with the backing of all other parties like the ruling Shiv Sena-Nationalist Congress Party-Congress, the Opposition Bharatiya Janata Party, smaller parties and independents.
Though most parties kept silent, the Shiv Sena was prepared to offer him a ticket with a pre-condition that he should join the party as it wanted to increase its tally in the Upper House of Parliament.
Last week, the Sena invited him to CM's residence to tie the 'Shiv Bandhan' and join the party, but Sambhajiraje spurned the offer.
A day later, Thackeray finalised the name of Shiv Sena Kolhapur District President Sanjay Pawar, who – along with Chief Spokesperson Sanjay Raut – filled their RS nomination papers on Thursday.