BMC set to rebuild 455 beds jumbo Covid Center at Mahalaxmi Race Course
In view of the possibility of a third wave of Corona, BMC has decided to build a 455-bed Jumbo Covid Center at Mahalaxmi Race Course. 205 ICU beds and 250 DCHC beds will be available in this Jumbo Center. BMC will spend Rs 44.83 crore on this. The administration has sent this proposal to the standing committee for approval, which will be decided on Wednesday.
In the first wave of Corona, Jumbo Covid Center was built at this place by spending crores of rupees, but no patient was admitted for treatment in it. After that this center was closed for a long time, which was later demolished. In view of the possibility of third wave, BMC has once again decided to build Jumbo Covid Center by spending crores of rupees there. Worli, Jijamata Nagar, Prabhadevi and other areas were the hotspots of Corona after the corona infection started in Mumbai in March 2020. Most of the patients here were admitted to the NSCI Center in Worli for treatment.
In view of the possibility of a third wave of Corona, it has been decided to build a Jumbo Covid Center in racecourse. BMC says that with the construction of this center, the pressure on Nair, KEM and Sion hospitals will be reduced. The BMC administration says that in the third wave, this Jumbo Covid Center will be constructed so that there is no shortage of beds for the patients.
BMC currently has 30,000 beds available for the treatment of corona patients in Mumbai. Also, BMC plans to prepare one lakh beds in Mumbai
Maharashtra: Finally, Shinde expands team with 18 ministers
The team of Maharashtra Chief Minister Eknath Shinde and Deputy Chief Minister Devendra Fadnavis was expanded with the induction of 18 new ministers here on Tuesday.
Attempting a balancing act, Shinde has inducted nine ministers from his group and 9 from the ally Bharatiya Janata Party, over 40 days after the duo took over on June 30 after the collapse of the erstwhile Maha Vikas Aghadi government headed by former Chief Minister Uddhav Thackeray.
The ministers inducted from the Shinde group are Gulabrao Patil, Dadaji Bhuse, Sanjay Rathod, Sandipan Bhumre, Uday Samant, Tanaji Sawant, Abdul Sattar, Deepak Kesarkar and Shambhuraj Desai.
The BJP MLAs sworn-in as ministers are Radhakrishna Vikhe-Patil. Chandrakant Patil. Sudhir Mungantiwar. Girish Mahajan. Vijaykumar Gavit. Suresh Khade, Atul Save, Ravindra Chavan and Mangal Prabhat Lodha.
Governor Bhagat Singh Koshyari administered the oath of office and secrecy to the new ministers at a function in Raj Bhavan in the presence of Shinde, Fadnavis, Leader of Opposition Ajit Pawar, other legislators from various political parties and officials.
Maharashtra cabinet expansion likely on Tuesday, hints CM Shinde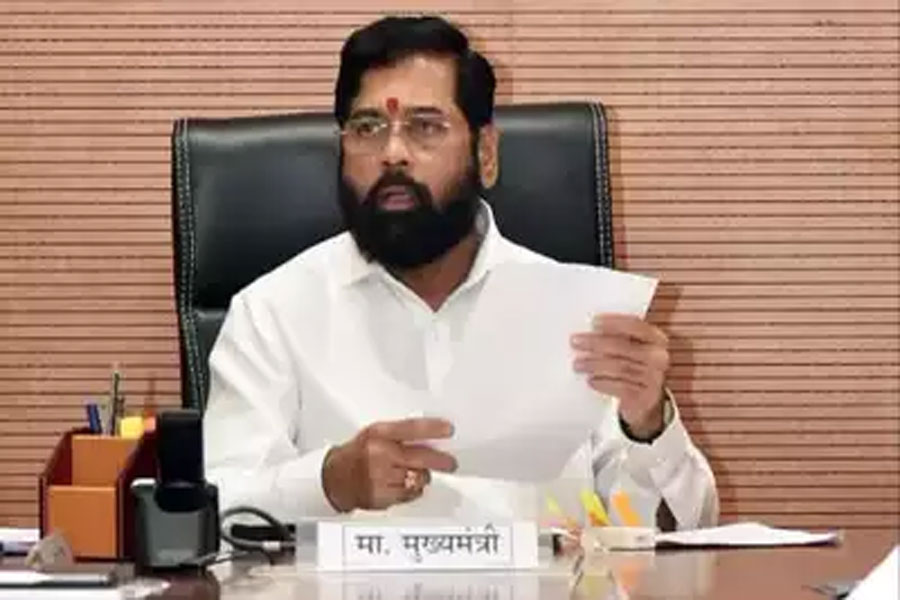 The much-delayed cabinet expansion of Chief Minister Eknath Shinde and Deputy Chief Minister Devendra Fadnavis-led Maharashtra government is likely to take place on Tuesday morning.
Shinde gave indications to the effect in Nanded where he is on a tour on Monday, saying that "you will come to know soon" and the names of the ministers shall be finalised by latter this night or Tuesday.
More ministers may be inducted Tuesday – a day ahead of the Monsoon Session of Maharashtra Legislature which is expected to start from Wednesday.
Shinde and Fadnavis took oath on June 30 – a day after the erstwhile Maha Vikas Aghadi regime headed by Chief Minister Uddhav Thackeray crashed – and they have been running a two-man government for the past 40 days.
The duo had a meeting on the issue on Monday – a couple of days after they had gone to New Delhi to meet the Bharatiya Janata Party top leaders – to finalise the thorny cabinet expansion issue.
The Shinde-Fadnavis government has been under severe attack from the Leader of Opposition Ajit Pawar, the Nationalist Congress Party, Congress and Shiv Sena leaders for the delay in forming the cabinet due to which the state administration has been paralysed.
Shiv Sena MP Sanjay Raut gets 14 days' judicial remand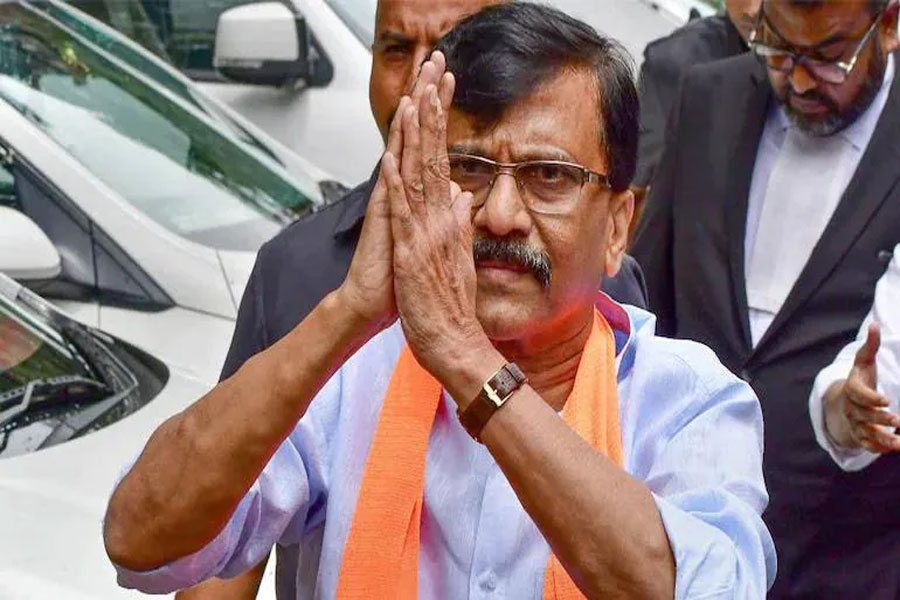 A Special PMLA Court here on Monday sent Shiv Sena MP Sanjay Raut to a 14-day judicial custody till August 22, eight days after he was arrested by the Enforcement Directorate (ED) in an alleged money-laundering case.
PMLA Court Special Judge M.G. Deshpande granted Raut judicial remand after the ED informed that it did not require his additional custody for the probe into the Rs 1,034-crore scam.
On July 31, the ED had raided Raut's residence in Bhandup, detained him and arrested him in the wee hours of August 1 in connection with the alleged money-laundering case emanating from the redevelopment project of the Patra Chawl, Goregaon, by Guru Ashish Construction Pvt. Ltd., a subsidiary of the HDIL.
On August 6, the ED interrogated the MP's wife, Varsha Raut for around 10 hours in the same case in which it had earlier arrested his close associate, Pravin Raut, a former director of the Guru Ashish Construction Pvt. Ltd.
Sanjay Raut, 61, was earlier sent to a four-day ED remand which was extended by three more days till August 8, followed by the two-week long judicial custody granted on Monday.
While ordering judicial custody, Special Judge Deshpande took cognisance of the MP's medical records pertaining to his heart ailments and permitted him home-cooked food along with his medicines as prescribed by the doctor.
In April the ED had attached properties belonging to Varsha Raut and Pravin Raut and two others, worth around Rs 11.15 crore as part of its probe.
They included plots belonging to Pravin Raut in Palghar, Raigad, and a flat belonging to Sanjay Raut's wife in Mumbai, and properties she held jointly with another associate, Swapna Patkar.
On July 1, Sanjay Raut was grilled for over 10 hours by the ED and then summoned again on at least two occasions, but he skipped the same citing the ongoing monsoon session of Parliament.