Betting Bazaar: Whopping ₹70,000 Cr Worth Bets Were Placed On IND vs AUS, CWC World Cup Final
Mumbai: The cricket World Cup final between India and Australia saw bookies place between Rs60,000 crore and Rs70,000 crore in bets. A bookie said on condition of anonymity that India were the favourite going into the match. In the betting market, India's price was 45 to 50 paise while Australia's price was 55-60 paise. That is, a punter betting Rs1 lakh on an Indian victory would have won Rs45,000-50,000.
More Than 500 Websites Were Active For Betting
Bookies said that on the day of the World Cup title match, about 500-600 websites and 300-400 mobile apps were active, and punters could bet on everything from the toss to the total score and their favourite batter or bowler.
If someone bet Rs1 lakh on a team winning the toss, they stood to gain Rs90,000 if their hunch was right. There was also betting on who among the top batters would score a century.
Betting Continued Till Last Ball Was Bowled
Initially most of the money was on an Indian victory, but when the Indian innings ended at 240 runs, the market swung towards an Austraian win. The bookie told The Free Press Journal that betting continued till the last ball of the match. He said most of the bets were taken online and the bookies were far away from the city to avoid the police.
'I Presume That He Will Continue As Captain Till The T20 World Cup In 2024': Sourav Ganguly On Rohit Sharma
Impressed with his captaincy at the ODI World Cup, former captain Sourav Ganguly on Friday threw his weight behind Rohit Sharma, saying he should lead India at least till the T20 World Cup in June next year.
Rohit, who led India to the ODI World Cup final at home, and Virat Kohli have taken a "break" and will miss the white-ball leg of the upcoming South Africa tour, beginning December 10.
Talking to reporters, Ganguly said the duo deserved rest so that they come back "fresh" for the hectic calendar ahead.
"Once Rohit is back playing all formats, he should be the captain of India, because he has done so well in the World Cup," said the former BCCI president, who was named the Dabur Chyawanprash's brand ambassador for East India, during a program here.
"You saw in the World Cup how well they played. They are absolutely integral and an important part of Indian cricket. Interestingly, both Rohit and Kohli haven't played a T20I since the semifinals against England in the 2022 T20 World Cup and the BCCI was not clear whether the duo should be in India's scheme of things for the T20 global showpiece in six months time.
After the 2022 T20 World Cup, Hardik Pandya was named India's T20 captain but following his injury during the ODI World Cup, Suryakumar Yadav is leading the team in the ongoing five-T20 series against Australia.
"They have been exceptional this World Cup" – Sourav Ganguly on Virat Kohli and Rohit Sharma
"World Cups are different than a bilateral series because the pressures are different. They have been exceptional this World Cup and hopefully six-seven months down the line in the West Indies they will be again at their best," Ganguly said.
"He's (Rohit) a leader. I expect and I presume that he will continue as captain till the T20 World Cup in 2024." The duo will be back for the two-Test series in South Africa beginning with the Boxing Day Test in Centurion.
"Very rightfully, they have taken a break because there is so much cricket all the time. I cannot imagine that you played a World Cup final on the 19th and in three days' time you're playing a T20I series against the same team," Ganguly said.
"It is not easy to pick yourselves up, especially with the pressures and demands of the World Cup. I'm happy that they have got a break.
IPL 2024: 'We Respect His Decision', Gujarat Titans' Director Of Cricket On Hardik Pandya's 'Desire' To Return To Mumbai Indians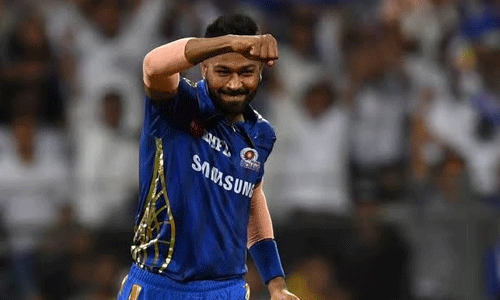 Gujarat Titans' Team Director Vikram Solanki acknowledged Hardik Pandya's contribution to the team's success in then last two seasons. The former England cricketer revealed that it was the all-rounder himself who expressed his desire to return to the Mumbai Indians and that they wholeheartedly respect it.
On Monday, Mumbai Indians' officially proclaimed Pandya's inclusion in their ranks as some confusion prevailed after all 10 franchises announced their retention and released list. The Titans decided to trade Pandya for a sum of INR 15 crore, with Shubman Gill succeeding the all-rounder as the franchise's captain for IPL 2024.
As the first captain of Gujarat Titans, Hardik Pandya has helped the franchise deliver two fantastic seasons that resulted in winning one IPL championship and one appearance in the final," Solanki was quoted as saying in a statement.
"He has now expressed a desire to return to his original team Mumbai Indians. We respect his decision and wish him all the very best in his future endeavours," the former England batter further added.
"Shubman Gill has shown growth in stature and standing" – Vikram Solanki on Gujarat Titans' new captain
Solanki, who has closely worked with the Gill, vouched for his maturity."Shubman Gill has shown growth in stature and standing over the last two years at the highest level of the game. We've seen him mature not only as a batter but also as a leader in cricket," Solanki opined."His maturity and skill is evident in his on-field performance and we are extremely excited to embark on a new journey with a young leader like Shubman at the helm," the head of GT think-tank said.
The Titans finished as the runners-up in IPL 2023.
'Use And Throw Has Been…': Did Irfan Pathan Take Dig At Hardik Pandya On Reports Of Moving Back To Mumbai Indians Ahead Of IPL 2024?
Former Indian all-rounder Irfan Pathan posted a cryptic tweet on X, referring to the 'Use and Throw' policy and netizens have predictably started analysing who is it directed to. With star all-rounder Hardik Pandya likely to shift his base back to Mumbai Indians ahead of IPL 2024, fans allege that the post is meant for him.
Several reports have suggested that the Gujarat Titans captain will return to his old franchise in an all-cash deal of ₹15 crore ahead of the 2024 edition. Should it materialise, it will be the biggest trade of the season, given the 30-year-old is one of the most-sought white-ball players in the world today and won the crown on his captaincy debut.Pathan took to X and wrote, 'Use and throw has been the real characteristic since the start.'
Hardik Pandya currently nursing an ankle injury suffered during the 2023 World Cup:
With the seam-bowling all-rounder suffering an ankle injury during the 2023 World Cup game against Bangladesh, ruling him out of the remaining fixtures too, he is likely to mark his return during IPL 2024. Notably, Pandya could also be leading Team India in the 2024 T20 World Cup set to take place in June 1st week in the West Indies and USA.
The Baroda-born cricketer was part of Mumbai Indians from 2015-2021 and played a hand in four of their title wins. Hence, he would be an invaluable addition to the five-time champions' arsenal.