Another round of district bifurcation in Bengal likely next year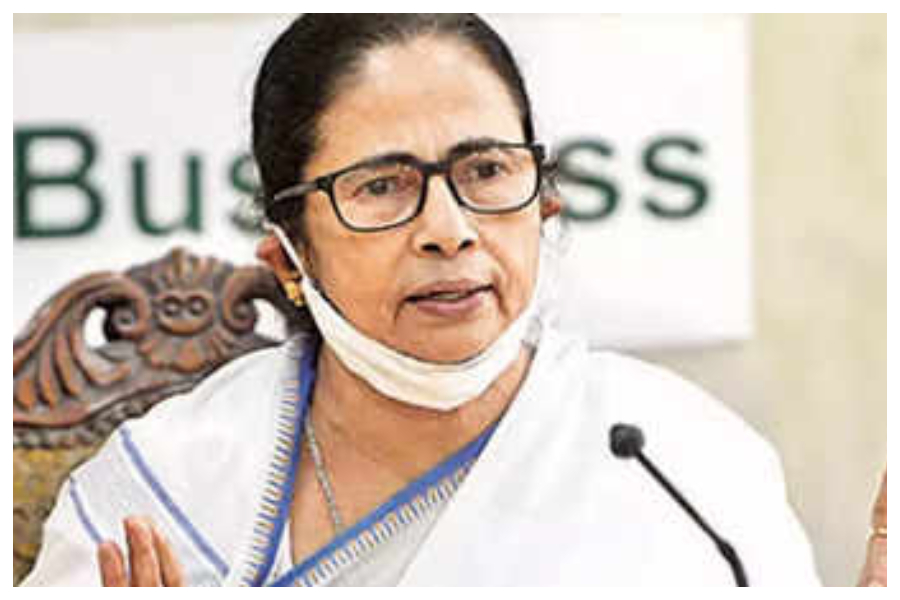 Speculation is rife that West Bengal is heading for a fresh round of district bifurcation by 2023.
Reportedly a brainchild of Chief Minister Mamata Banerjee, the preparatory planning for this proposed fresh district bifurcation has already started and the plan is currently restricted among a selected members of the cabinet and the top bureaucrats of the state. Although none of the top cabinet members and bureaucrats were willing to make any official comment on this matter, highly placed sources said if the fresh bifurcation is done the total number of districts in West Bengal will increase to 27 from the existing 23.
The planned three new districts will be forked out of the two big districts of North 24 Parganas and South 24 Parganas. To recall, the two existing districts of North 24 Parganas and South 24 Parganas were formed by bifurcating the erstwhile undivided 24 Parganas district on March 1, 1980.
A state government official, aware of the planning on the formation of the three new districts, told IANS on condition of anonymity, that the proposed three districts would be Sunderbans, Basirhat and Alipur.
Of the three, the formation of Sunderbans district will be the most complicated process and it will have to be formed by forking out pockets from both North 24 Parganas and South 24 Parganas district. According to him, the proposed Sunderbans district might be forked out mainly out of Gosaba, Basanti and Kultali areas in South 24 Parganas district as well as Hingalganj and Sandeshkhali blocks in the current North 24 Parganas district.
The state government official also said that the formation process of the planned Basirhat and Alipur districts will be comparatively simple. Alipur might be formed with the pockets forked out of the Kolkata adjacent pockets in South 24 Parganas districts as well as the Assembly constituencies under Diamond Harbour Lok Sabha constituency, where from the MP is the Trinamool Congress's national general secretary and the chief minister Mamata Banerjee's nephew Abhishek Banerjee.
On the other hand, the state government official said the proposed Basirhat district would be formed from pockets forked out of the existing Basirhat and Bangaon sub-divisions in North 24 Parganas district.
Since 1980, West Bengal has witnessed district bifurcations for seven times, out of which three developments were during the previous Left Front regime and four developments took place during the current Trinamool Congress regime.
The first event of district bifurcation in the state was on March 1, 1980 when the previous Left Front government was in force with late nonagenarian Indian Marxist, Jyoti Basu as the state chief minister.
The second phase of district bifurcation was on April 1, 1992, when the erstwhile West Dinajpur district was bifurcated into the existing North Dinajpur and South Dinajpur districts. At that point of time the Jyoti Basu-led Left Front government was in power in the state.
The third phase of bifurcation was on January 1, 2002, when the undivided Midnapore district was divided into the existing two districts of East Midnapore and West Midnapore. Mamata Banerjee's predecessor, Buddhadeb Bhattacharjee was the chief minister of West Bengal then.
On June 25, 2014, when the Mamata Banerjee-led Trinamool Congress regime came to power, the new Alipurduar district was formed by bifurcating Jalpaiguri district.
Again, on February 14, 2017, the hill district of Kalimpong was formed by bifurcating the Darjeeling district.
On April 4, 2017, the formation of the new Jhargram district was formed by bifurcating the West Midnapore district.
Finally, on April 7, 2017, two districts of West Burdwan and East Burdwan were created by bifurcating the erstwhile undivided Burdwan district.
Commenting on the practical justification of the bifurcation of districts, senior political analyst and former registrar of Calcutta University, Raja Gopal Dhar Chakraborty told IANS that formation of smaller districts through bifurcation of bigger districts is always a welcome move.
"First this will provide a relief to the common people from travelling long distances to reach government offices. Secondly, formation of new districts means creation of new government offices which enhances the scope of fresh employment. However, at the same time, I would also like to say that like the formation of new and smaller districts I also do not find any harm in creation of new and smaller states through bifurcation of bigger states. There might be some sentimental issues involved with the bifurcation of states but creation of smaller states enhances administrative advantage," Dhar Chakraborty said.
BJP Protest Against Congress MP Dheeraj Kumar Sahu Over Recovery of ₹200 Crore Cash By IT; Raid Video Viral
After crores of rupees were recovered from Congress MP Dheeraj Kumar Sahu's premises in Odisha and Jharkhand during raids by the Income Tax (I-T) department, BJP workers staged protest at multiple locations in India against Congress MP Dhiraj Prasad Sahu over the recovery of unaccounted money worth Rs 200 crore from him during the Income Tax raids. High Voltage drama was witnessed as a large number of people gathered in protest against Dhiraj Prasad Sahu.
Lok Sabha MP Manickam Tagore questions linking of Sahu family's business with Congress
Lok Sabha MP Manickam Tagore on Saturday questioned the linking of a business of Sahu family with the Congress. "Why Mr PM is doing this cheap politics linking a business of Sahu family with Congress? Some facts about Dheeraj Sahu. Sahu family has been in the country liquor business for 40 years. Dheeraj Prasad Sahu's relatives have a big liquor business in Odisha," Manickam Tagore said in a post on 'X'.
Explaining the business of the Sahu family, Tagore said that Baldev Sahu and Group of Companies are originally from the Lohardaga district of Jharkhand.
"The company started making country liquor in Odisha 40 years ago," he said adding that the company is a partnership firm of Buddhist Distillery Private Limited (BDPL).
"This company also has Baldev Sahu Infra Private Limited, Quality Bottlers Private Limited and Kishore Prasad Vijay Prasad Beverage Private Limited," Tagore said.
Dheeraj Kumar Sahu's background
Speaking about Dheeraj Kumar Sahu who got raided by the Income Tax department, the senior Congress leader said, "Dheeraj Sahu, a three-time Rajya Sabha MP, contested the Lok Sabha elections twice. Apart from MP Dheeraj Prasad Sahu, many of his family members are included in Baldev Sahu and Group…born on 23 November 1959 in his ancestral home in Lohardaga. Dheeraj Sahu, brother of Late Shiv Prasad Sahu, who was the Lok Sabha MP from Ranchi, has been a Rajya Sabha MP for three consecutive terms. For the first time, he became a Rajya Sabha MP in June 2009. And in 2018 he again got elected as MP and he declared 34 crores as his worth."
On the money that has been recovered, the photo of which was shared by Prime Minister Narendra Modi in his 'X' post, Tagore said, "Now a Sahu who is into country liquor business got IT raid, a business group had 200 crores cash they have to explain about the money."
200 crores worth cash seized
Earlier on Friday, Prime Minister Narendra Modi took to 'X' to share a screenshot of a media report which reported that Congress MP Dheeraj Kumar Sahu's residences are being raided and so far 200 crores worth of cash has been seized.
"Countrymen should look at the pile of these notes and then listen to the honest 'speeches' of their leaders…Every penny of what has been looted from the public should be returned. This is Modi's guarantee," the Prime Minister had posted on 'X' with multiple emojis.
The raids were conducted at Boudh Distilleries Private Limited (BDPL) and entities linked to it in Odisha and Jharkhand. Baldev Sahu Infra Pvt Ltd., which is a group company of Boudh Distilleries covered in the search, is linked to Dheeraj Sahu. The raids were conducted at Bolangir and Sambalpur in Odisha and Ranchi and Lohardaga in Jharkhand, according to Income Tax sources
BJP MLAs Meet Guv To Condemn Appointment Of Akbaruddin Owaisi As Protem Speaker of Telangana Assembly
Hyderabad, Telangana: A day After AIMIM MLA Akbaruddin Owaisi took oath taken oath as Protem Speaker of the Telangana Legislative Assembly in Raj Bhawan, BJP MLAs arrived at Raj Bhawan to meet the Governor to condemn the appointment of Akbaruddin Owaisi as Pro-tem Speaker.
The oath was administered by Telangana Governor Tamilisai Soundararajan. Telangana Chief Minister Revanth Reddy was also present on the occasion.
The Governor appointed Akbaruddin Owaisi as the Pro-tem Speaker of the state Assembly on Friday. The first session of the third Telangana State Legislative Assembly, is scheduled to begin on Saturday.
The Pro-tem Speaker serves a temporary role, officiating the Assembly session until the newly-elected members are sworn in and a Speaker is elected.
7 December: 12 MLAs take oath in Telangana
Earlier on Thursday, twelve MLAs took oaths as ministers in a fresh cabinet in Telangana along with new Chief Minister Anumula Revanth Reddy in Hyderabad. Revanth Reddy became the first Congress Chief Minister of the youngest state in India.Congress MLA Bhatti Vikramarka Mallu also took oath as the Deputy Chief Minister of the state that was formed in the year 2014.
Congress won an absolute majority in Telangana for the first time, winning 64 of 119 seats.
Revanth Reddy's victory
Telangana Congress President Revanth Reddy won by a margin of 32,532 votes in Kodangal against BRS's Patnam Narender Reddy.
However, both BRS' leader KCR and Revanth Reddy lost Kamareddy's seat to BJP's Katipally Venkata Ramana Reddy.
After graduating from Osmania University, Revanth Reddy was an ABVP member while he was a student.
After being active in politics from the start, in 2007, Revanth Reddy was elected as an MLC as an independent candidate. Later, he joined the Telugu Desam Party. He won the Andhra Pradesh Assembly elections in 2014 from the Kodangal seat with a vote share of 46.45 per cent.
Revanth Reddy's 2014 Performance
In the 2014 Andhra Pradesh Assembly elections, He again won from the same seat with a vote share of 39.06 per cent.
He left the TDP and joined Congress in 2017. He contested the 2018 Telangana Assembly elections from Kodangal as a Congress candidate but lost to the BRS (then TRS) candidate, marking his first defeat in any election.
He won the seat of Malkajgiri in the 2019 general elections and became the MP by a margin of 10,919 votes.In June 2021, he was appointed president of the Telangana Pradesh Congress Committee, replacing N. Uttam Kumar Reddy. Bharat Rashtra Samithi, which ruled India's youngest state for 10 years, won 38 seats. The BJP won eight seats and AIMIM got seven.
Aligarh 'Accidental Firing': Scuffle Breaks Out Near Police Station As Cops Try To Whisk Away Witness
Aligarh: A woman who went to a police station for passport verification was accidentally shot in the head by a Sub-Inspector with his pistol on Friday (December 08). The incident was recorded on CCTV and the video of the incident is doing rounds on social media. It can be seen in the video that the woman who is present at the police station was shot in the head while the police officer was checking his pistol.
Visited the police station for passport verification
The woman has been identified as Ishrat (55). She visited the police station for passport verification on Friday evening. Ishrat wanted to visit Saudi Arabia to perform Umrah. The accused cop has been suspended and a criminal case has been registered against him. He has been absconding since the accident occurred inside the police station.
While he was cleaning it, the gun accidentally went off
As per reports the CCTV video shows that the woman enters the police station and stands there. Later, a police officer gives a pistol to Sub-Inspector Manoj Sharma. While he was cleaning it, the gun accidentally went off and hit the woman, causing her to fall. The injured woman was quickly taken to JN Medical College for treatment. She is currently undergoing surgery and is in critical condition.
Another video is now circulating on social media
Another video is now circulating on social media in which it can be seen that a few people are caught in a scuffle with the police and are seen trying to rescue a person from the police. The person who is said to be the witness to the incident that occurred inside the police station was also injured and blood was emanating from his hand and leg after he was injured. He showed his injured hand and leg in the video.
People confront cops as they try to whisk away the witness
As per reports, the journalist claims, "In UP's Aligarh, people confront cops as they try to whisk away a person who was witness to the incident in the police station where a woman sustained bullet injury in the head from pistol of a sub-inspector." The journalist further said, "The person in red T shirt, a witness of the shooting incident, was a suspect in a separate case. Police claims his family was trying to rescue him from the police."
The Police has refuted the claim
However, the Police has refuted the claim of the journalist and said that the public was trying to take away the person from the police station. The Police said, "The facts shown are false/incorrect. People of the public were trying to take away the above-mentioned person from the police station, while they were prevented from doing so by the police, as he was yet to be interrogated, there is peace on the spot."