After NCB, Cordelia Cruises hints of action against rave party revellers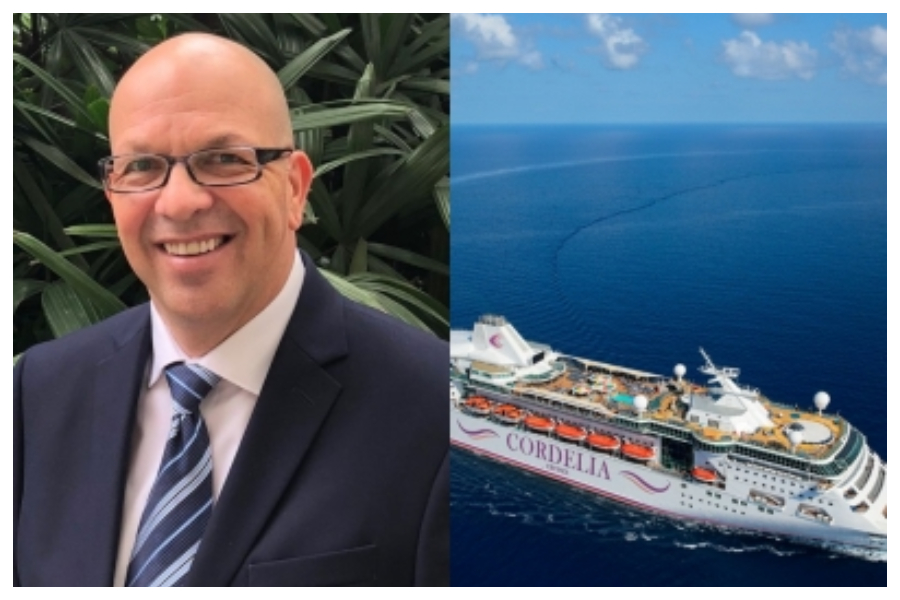 Hours after the Narcotics Control Bureau (NCB) bust a rave party aboard a luxury vessel, Cordelia Cruises, the company on Sunday gave clear indications that it may take action against those responsible for sullying its image and reputation.
The Saturday afternoon NCB swoop came on the ship while it was moored in the International Cruise Terminal port in south Mumbai and after the central probe agency's green signal, it started on its voyage to Goa late this morning.
According to Jurgen Bailom, the CEO and President, Waterways Leisure Tourism Pvt. Ltd., which runs Cordelia Cruises, the company will now decide its further course of action based on "the directions" from the NCB.
"Should anyone be found violating rules on board the cruise ship, strict and appropriate action will be taken," Bailom told IANS, in reply to a brief questionnaire where the explicit warning figures.
Obviously stung by the unexpected misdoings of the Delhi-based event management company which had chartered the ship, the CEO categorically declared that henceforth, it would refrain from hiring out its ship for similar events in future.
In an earlier statement, the company officially distanced itself from the drug party raid in which at least 8 persons including 2 girls, and Aryan Khan, son of Bollywood megastar Shah Rukh Khan, have been detained and NCB investigations are on, with a possibility of some high-profile arrests.
"Cordelia Cruises is in no way, directly or indirectly connected to this incident. The company had chartered its ship for a private event to a Delhi-based event management company," Bailom said.
Condemning the developments that created a sensation, Bailom said the company is extremely mindful of providing wholesome entertainment to the families travelling with them, but "this incident is contrarian and far from the culture that Cordelia Cruises represents".
Sources in the luxury cruises industry said that the incident has come as "a rude shock" to all operators who would now strengthen their systems of 'checks and verifications' of all passengers and those who charter the vessel for events like parties, weddings, promos, corporate functions, etc.
"Most global cruise liners have very stringent safety, security, entry, and other rules like dress codes, etc., for passengers sailing with them. Such an incident can cause irreparable damage to its reputation and image which in turn can have serious implications on its business," said an Indian agent with an international cruise liner, requesting anonymity.
Cordelia Cruises, India's largest ship is promoting the cruise culture in India through stylish, luxurious and inherently Indian experiences on board, with ticket rates starting from Rs 5,000 — which of course, did not apply to the Delhi-based charterer.
The company has in place strict policies and rules for violating rules on board, up to USD-1,000 per violation from the passenger concerned, disembarkation of the offending passenger/s, no refunds and bearing all their expenses to return home, besides permanent ban on sailing with Cordelia Cruises in future.
'Used money for personal enjoyment', ED to SC on Rana Ayyub's plea in money laundering case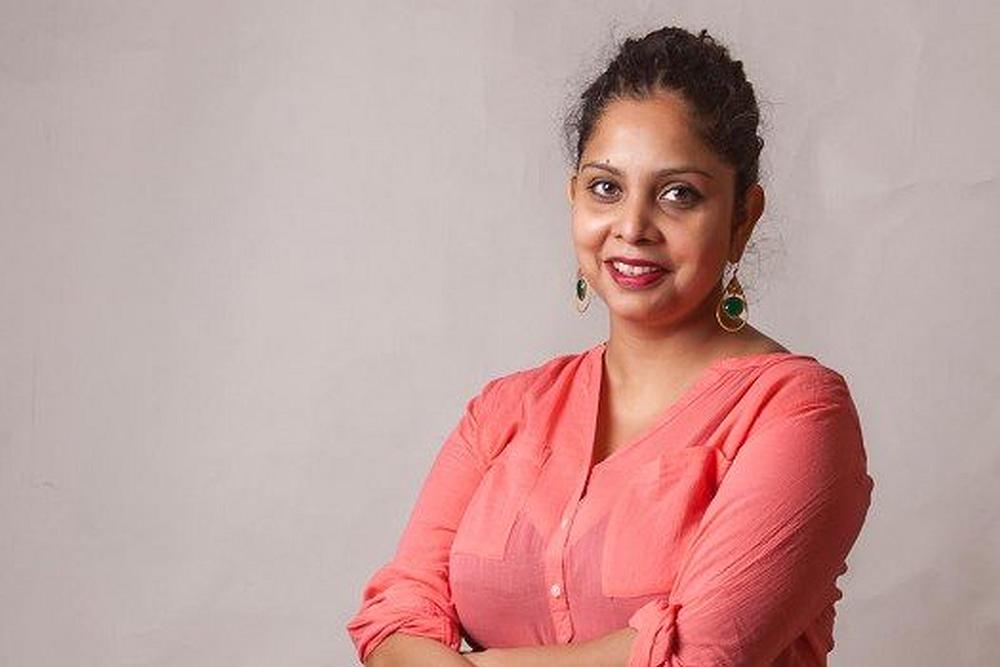 The Enforcement Directorate (ED) on Tuesday said journalist Rana Ayyub received money through a crowdfunding platform for the purpose of slum dwellers, Covid relief, and some work in Assam, however she diverted the money and used it for "personal enjoyment".
Ayyub had moved the apex court against the summons issued by a Ghaziabad court in connection with a Prevention of Money Laundering Act (PMLA) case.
Advocate Vrinda Grover, representing Ayyub, contended before a bench of Justices V. Ramasubramanian and Justice J.B. Pardiwala, "can her client be deprived of personal liberty by a procedure not authorised by law?"
Grover said the ED has attached her client's personal bank account in a bank at Navi Mumbai in which around Rs 1 crore was lying. She pressed that the Ghaziabad court has no jurisdiction to try the offence as the alleged act is claimed to have been committed in Mumbai.
Solicitor General Tushar Mehta, representing the ED, submitted that Ayyub raised funds of three aspects — slum dwellers, Covid, and for some work in Assam — on Ketto, which is a crowdfunding platform. He added that nearly Rs 1 crore was collected and Rs 50 Lakh was transferred to a personal account in fixed deposit, and after the first campaign was over she kept receiving money. "We found that money was diverted…used for personal enjoyment…people were donating crores without knowing where money was going…," said Mehta.
He further submitted that a prosecution complaint was filed in the Ghaziabad court by the agency as part of the cause of action had arisen in Uttar Pradesh, where many people, including from Ghaziabad, donated money for her crowdfunding campaign.
Mehta said the money laundering offence is not an independent offence and is always connected to a scheduled offence for which an FIR was lodged in Indirapuram police station of Ghaziabad. He added that money was shown by fake bills, groceries, among others, and was used for personal luxury items and consumption.
Citing Ayyub's counsel arguments, Mehta emphasized that if a person chose to launder money in Singapore or Thiruvananthapuram, the agency has to go there and lodge a case. He said, "this is not the scheme…"
After hearing arguments, the apex court reserved its verdict on a plea by Ayyub challenging the summonses issued by a special court in Ghaziabad in the money laundering case.
Last week, the apex court had asked the Ghaziabad court to adjourn the proceedings in the money laundering case against Ayyub scheduled for hearing on January 27 to a date after January 31.
The ED, in October last year, had filed a charge sheet against Ayyub, accusing her of cheating the public and utilising charity funds worth Rs 2.69 crore for creating her personal assets, and also violating the foreign contribution law.
Ayyub moved the apex court seeking quashing of the proceedings initiated by the ED in Ghaziabad. The plea contended that the alleged offence of money laundering occurred in Mumbai, while citing lack of jurisdiction.
A special PMLA court in Ghaziabad, in November last year, had taken cognizance of the prosecution complaint filed by the Enforcement Directorate and summoned Ayyub. The special court said that from the perusal of the entire record there is sufficient evidence as to a prima facie case for taking cognizance against Rana Ayyub with regard to commission of offence.
The special court has noted the alleged offence is connection with obtaining illegally money from the general public in the name of charity via 'Ketto' platform, which is an online crowdfunding platform, in three campaigns without any kind of approval, raising huge amounts in the bank account of her sister and father and later transferring the same to her own bank account which was not used for the intended purpose.
Death toll in suicide bombing in Pakistan mosque reaches 72
With the recovery of nine more bodies on Tuesday , the death toll in the suicide bombing in a mosque in Police Lines in Peshawar mounted to 72.
The explosion occurred in the central hall of the mosque leading to roof of the place of worship crashing down when devotees were offering prayers on Monday, Geo News quoted police as saying.
The suicide bomber who blew himself up was present in the first row, police said.
Tehreek-e-Taliban Pakistan (TTP) has taken the responsibility for the attack.
Explosion in (Peshawar) Pakistan!!! (LIVE UPDATE)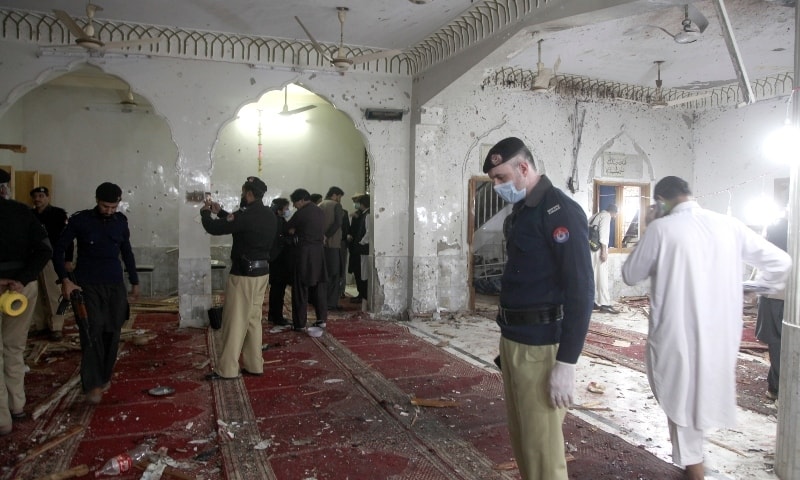 Explosion occurred during Zohar prayer!! Some time ago, there was an explosion near the police lines of Peshawar, Pakistan. Many people have been injured. The injured are being shifted to the hospital.
According to information shared with Geo News, this explosion took place near the Police Lines Mosque in Peshawar, Pakistan. Whose voice has been heard far and wide. News of many people getting injured.
Emergency has been implemented.
The area where this explosion happened!! That is a high security (VVIP) area!!
More information will be updated Soon…