After NCB, Cordelia Cruises hints of action against rave party revellers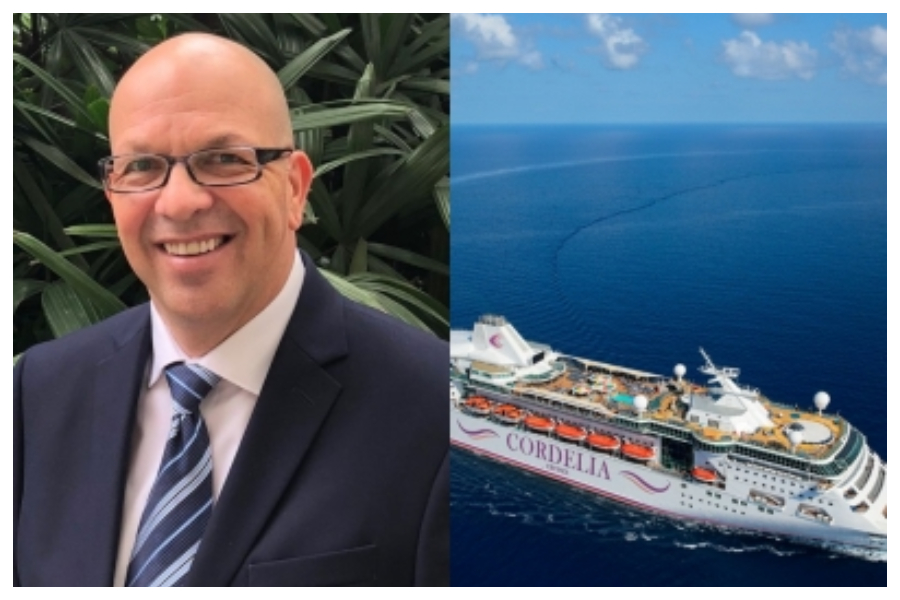 Hours after the Narcotics Control Bureau (NCB) bust a rave party aboard a luxury vessel, Cordelia Cruises, the company on Sunday gave clear indications that it may take action against those responsible for sullying its image and reputation.
The Saturday afternoon NCB swoop came on the ship while it was moored in the International Cruise Terminal port in south Mumbai and after the central probe agency's green signal, it started on its voyage to Goa late this morning.
According to Jurgen Bailom, the CEO and President, Waterways Leisure Tourism Pvt. Ltd., which runs Cordelia Cruises, the company will now decide its further course of action based on "the directions" from the NCB.
"Should anyone be found violating rules on board the cruise ship, strict and appropriate action will be taken," Bailom told IANS, in reply to a brief questionnaire where the explicit warning figures.
Obviously stung by the unexpected misdoings of the Delhi-based event management company which had chartered the ship, the CEO categorically declared that henceforth, it would refrain from hiring out its ship for similar events in future.
In an earlier statement, the company officially distanced itself from the drug party raid in which at least 8 persons including 2 girls, and Aryan Khan, son of Bollywood megastar Shah Rukh Khan, have been detained and NCB investigations are on, with a possibility of some high-profile arrests.
"Cordelia Cruises is in no way, directly or indirectly connected to this incident. The company had chartered its ship for a private event to a Delhi-based event management company," Bailom said.
Condemning the developments that created a sensation, Bailom said the company is extremely mindful of providing wholesome entertainment to the families travelling with them, but "this incident is contrarian and far from the culture that Cordelia Cruises represents".
Sources in the luxury cruises industry said that the incident has come as "a rude shock" to all operators who would now strengthen their systems of 'checks and verifications' of all passengers and those who charter the vessel for events like parties, weddings, promos, corporate functions, etc.
"Most global cruise liners have very stringent safety, security, entry, and other rules like dress codes, etc., for passengers sailing with them. Such an incident can cause irreparable damage to its reputation and image which in turn can have serious implications on its business," said an Indian agent with an international cruise liner, requesting anonymity.
Cordelia Cruises, India's largest ship is promoting the cruise culture in India through stylish, luxurious and inherently Indian experiences on board, with ticket rates starting from Rs 5,000 — which of course, did not apply to the Delhi-based charterer.
The company has in place strict policies and rules for violating rules on board, up to USD-1,000 per violation from the passenger concerned, disembarkation of the offending passenger/s, no refunds and bearing all their expenses to return home, besides permanent ban on sailing with Cordelia Cruises in future.
Mira Road Monster Manoj Sane Tested 'HIV+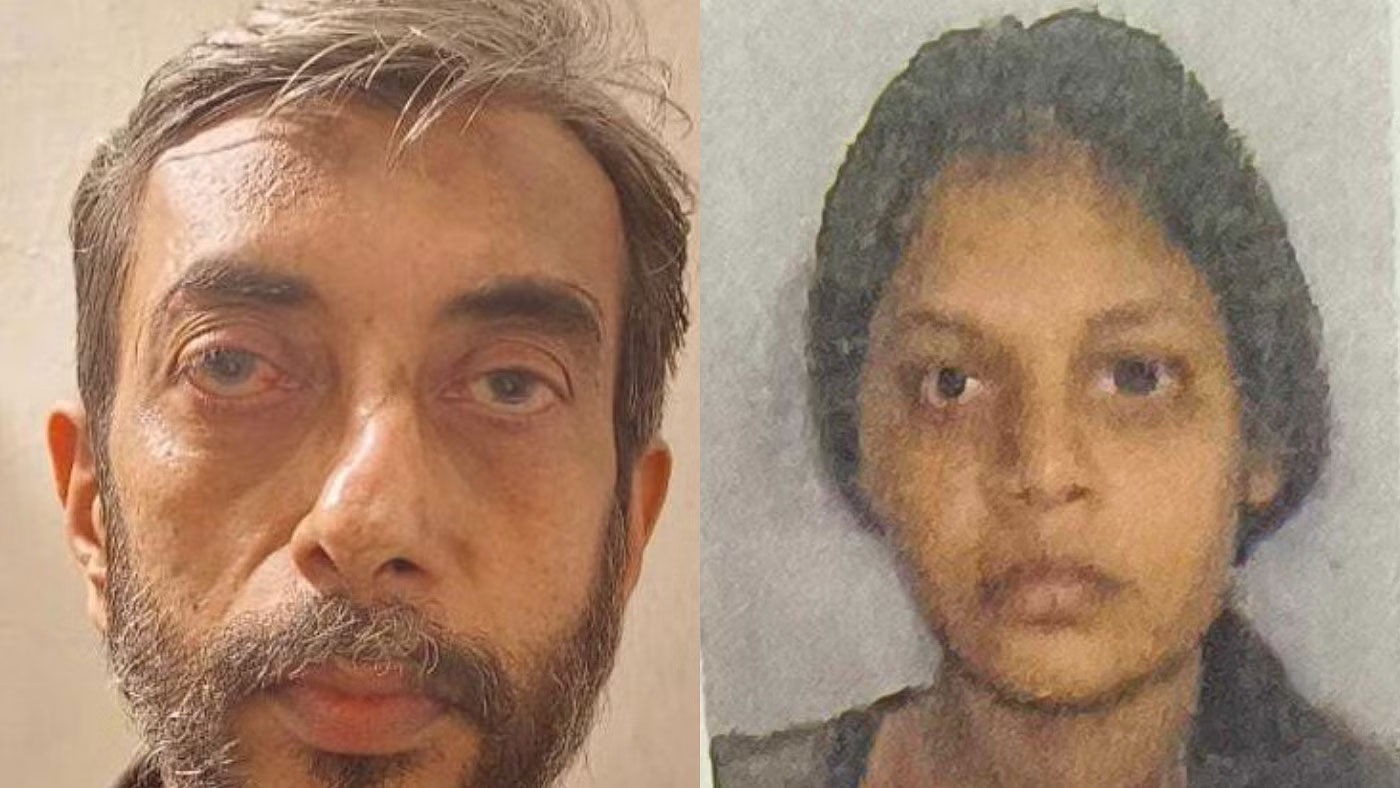 A shocking and gruesome crime came into light on Thursday in the Geeta Nagar area of Mira Road where Manoj Ramesh Sane, a 56-year-old man, was accused of killing his alleged live-in partner, Saraswati Vaidya, 32, and dismembering her body into uncountable pieces. During police interrogation, Sane revealed his HIV-positive status and denied any physical relationship with Vaidya, claiming she was like a daughter to him stated a report.
Accused's Claim of Suicide
Sane stated that accused Sane claimed that Vaidya died by suicide on June 3. Fearing the consequences, he attempted to dispose of the body and admitted to planning his own suicide after the same.
Gruesome Body Disposal Methods
Sane allegedly used an electric tree cutter to dismember Vaidya's body into small parts. Some of these body parts were then boiled in a pressure cooker and roasted on a gas stove for easier disposal. Sane stored the dismembered pieces in various kitchen vessels, making it impossible for the police to accurately count them.
Legal Proceedings and Charges
The police have invoked IPC Sections 302 (murder) and 201 (destruction of evidence) in the First Information Report (FIR) against Sane. He was produced in court and was remanded in police custody until June 16.
HIV Was Diagnosed in 2008: Sane
During preliminary inquiry, Sane informed the police that he discovered his HIV-positive status in 2008. He claimed to have contracted the disease due to infected blood during a past treatment after an accident. He has been on medication since then.
Victim Had Possessive Nature Towards Accused
According to Sane's confession, Vaidya was possessive and suspected him of infidelity whenever he returned home late. Sane, who had been working at a PDS shop for 10 years despite holding an Industrial Training Institute certificate, was teaching Vaidya mathematics, as she was preparing for her Class 10 SSC exams. A board with math equations was found on one of the walls of their seventh-floor flat.
Ongoing Investigation And Forensic Analysis
Police are collaborating with medical experts to determine which body parts are missing from the dismembered remains. They have also seized the electric cutter used in the crime. The collected body parts have been sent to Sir JJ Hospital for forensic analysis.
Navi Mumbai News: NMMC Seizes 450 Kg Of Banned Plastic, Collects ₹ 2.5 Lakh In Fines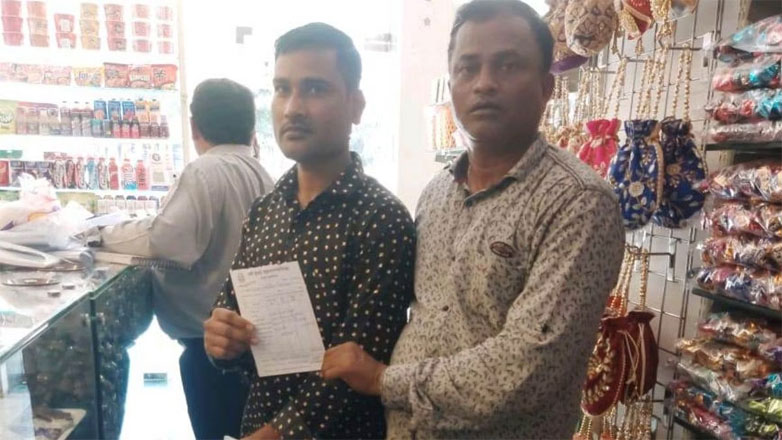 In order to make Navi Mumbai plastic-free, apart from creating public awareness among the citizens that single-use plastic should not be used, the Navi Mumbai Municipal Corporation (NMMC) is taking action if single-use plastic use is found. The municipal commissioner Rajesh Narvekar is keeping a close eye on stopping the use of single plastic which is an important factor in city cleanliness and it is being reviewed regularly in department head meetings.
Nearly 500kg of banned plastic seized
In the month of May 2023, a penalty amount of 2.50 lakh was recovered from 50 people and shopkeepers. The civic body also seized 450 kg of banned plastic from respective wards.
Keeping in mind the damage caused by plastic to the environment, the citizens should stop the use of single plastic completely and also show awareness about the environment by using cloth bags instead of plastic bags, Municipal Commissioner Shri. Rajesh Narvekar.
Mumbai: Man Chops Live-In Partner's Body Into 20 Pieces In Mira Road; 'Boiled Body Parts & Fed To Stray Dogs', Arrested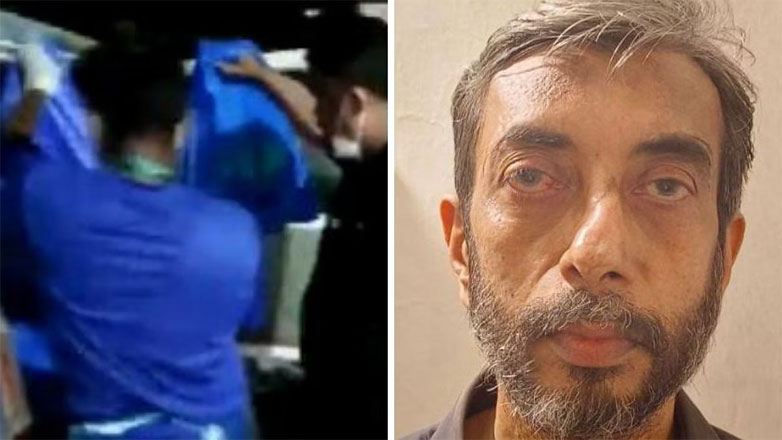 The police have recovered the mutilated body of a woman from an apartment in the Geeta Nagar area of Mira Road on Wednesday evening. Police reached the building on receiving information about foul smell emanating from a seventh-floor apartment and found the body, identified as that of Saraswati Vaidya who was in a live-in relationship with Manoj Shahane, according to Deputy SP Jayant Bajbale.
Police suspect Shahane to have had a hand in the crime. Prima facie investigations have revealed that the accused had tried to cut the body into pieces, according to the police. The accused has reportedly been taken into custody.
Neighbours called police after stench from couple's home
The suspect had been staying with Vaidya in the rental flat in the Akashganga building in the Mira Road area over the past three years. On Wednesday, Nayanagar police station received a call from residents of the building, complaining about a foul odour emanating from the couple's flat.
"Police have found a body of a woman who had been cut into pieces, from a society in the Mira Road area. Here a couple was living in a live-in relationship. A preliminary investigation revealed that the woman was hacked to death. Further Investigation underway," Deputy Commissioner of Police (DCP) of Mumbai Jayant Bajbale said.
Chopped her body in over 20 pieces, boiled pieces in Pressure Cooker
According to reports, Shahane killed his partner Vaidya over domestic dispute. The news agency quoted that Manoj Shahane had purchased tree-cutter to chop her body and he also boiled her body in a pressure cooker before filling them into plastic bags to dispose it of.
The cops also founf over 12-13 pieces of her body from the couple's Mira Road home.
Police suspect he may have fed the body parts to strays
According to another report, prelimnary probe revealed that Saraswati, an orphan, had been living with Shahne since 2014 and that he worked at ration shop. Reportedly, the couple fought often.
Reports stated that residents told the police that the couple did not interact with neighbours or anyone in the building complex. Some residents were report telling the police that Shahane was seen feeding stray dogs in the locality over the past two to three days — something he never did in the past. Police suspect he may have fed some of the body parts to the strays in the vicinity. They are also ascertaining if body parts were flushed down the drain, said the report.
Reportedly, the killing was committed on June 4. Additional Commissioner of MBVV Police told IE that the accused used two cutters, including electric cutter and chopped body in small pieces. He expressed that some pieces were missing and the cops said they suspect he had dumped them off in different areas.
The cutters used by accused have been seized by the cops. A case is being filed against Shahne under Sections 302 (murder) and 201 (destruction of evidence) of the Indian Penal Code.
Re-Run of Shraddha Walkar murder?
The brutal murder sends chills down one's spine and is very reminiscent of Shraddha Walkar murder which shocked the collective conscience of the entire country. Walkar, who was a resident was Palghar, was killed by her live-in partner Aaftab Poonawala in Delhi last year. Poonawala had chopped up her body in 35 parts and had stored it in fridge before scattering it across forests in the national capital.