What are the arrangements of the traffic department during the New Year party: Mumbai Traffic Police
Mumbai: In the wake of New Year eve celebrations all set to welcome 2023 in city, the Mumbai traffic police is equally all set with the preparations to keep the city's traffic movement smooth.
Large crowd is expected to gather at various places on the New Year's Eve, particularly at Gateway of India, Colaba Area, Marine Drive, Nariman Point area and various other sea fronts, beaches, hotels, clubs etc. resulting in slow traffic movement from the late evening of December 31st, 2022 till the early hours of January 1st, 2023.
The Mumbai Traffic Police Unit has shared a traffic diversion advisory on its Twitter handle giving a detailed information about the road closures and diversions of traffic in South Mumbai region.
Gaurav Singh, Dy. Commissioner of Police (South) in the shared order said, "In order to facilitate smooth flow of traffic and to ensure safety of the pedestrian during the New Year Celebrations, certain traffic regulations would be implemented from 20.00 hrs. of December 31, 2022 till 06.00 hrs. of January 1 2023."

Closure of roads for all vehicular traffic:
The North Bound of N.S. Road from NCPA to Princess Street Flyover will be closed for all types of vehicles. (Note: North bound traffic coming from Princes Street Flyover on to N.S. Road will be kept open)
The North Bound of Madame Cama Road will be closed near Mantralaya Junction towards Air India Junction.
The North Bound of Free Press Journal Marg will be closed for all types of vehicles except local residents.
The South Bound of Chatrapati Shivaji Maharaj Marg will be closed for all types of vehicles.
Parking restrictions:
Parking restrictions will be imposed on South and North Bound on following roads from 20.00 hrs. on December 31, 2022 till 06.00 hrs. on January 1, 2023.
N.S. Road
Madame Cama Road
Veer Nariman Road
P.J. Ramchandani Marg
Mahakavi Bhushan Marg
Adam Street
BEST Marg
Hazi Niyaz Ahmed Azmi Marg
Henry Road
Chhatrapati Shivaji Maharaj Marg
Shahid Bhagat Singh Road (Colaba Causeway) from Regal Circle to its junction with Hazi Niyaz Ahmed Azmi Marg (Arthur Bunder Road)
Maharishi Karve Marg

General Instructions:
N.S. Road to C.S.M.T.
Vehicles will proceed from Sundar Mahal to C.S.M.T. through Churchgate stn, CT.O, O.C.S and Hazarimal Somani Marg
N.S. Road to Freeway
Vehicles will proceed from Sundar Mahal to Free way through Churchgate, C.T.O, Hutatma chowk junction.
N.S. Road to J.J Flyover
Vehicles will proceed from Sundar Mahal to J.J Flyover through Churchgate, C.T.O, O.C.S, & C.S.M.T stn.
N.S. Road to Cuffe Parade
Vehicles will proceed from Air India, to Cuffe Parade through Mantralaya, Godrej, Ambedkar Junction S.B.S Road.
Nariman Point/NCPA to Pedder Road
Vehicles will proceed from Vinay K. Shah Marg, Rajani Patel Marg, INOX, Mantralaya, Godrej, left turn, K.C. College junction, Churchgate, GST Bhavan, Saifee Hospital, Opera House, Wilson College, Bandstand & further.
Gateway of India to Girgaon Chowpatty
Vehicles will proceed from Chatrapati Shivaji Maharaj Marg, S.P. Mukherji Chowk, M.G. Road, Metro Junction, Jagannath Shankarsheth Road, Shyamaldas Gandhi Marg, Princess Street Flyover. N.S. Road, Girgaon Chowpatty.
Mantralaya to Girgaon Chowpatty
Vehicles will proceed from Madame Cama Road, Godrej Junction, Maharshi Karve Road, Churchgate Junction, Income Tax Bhavan, S.K. Patil Udyan, Saifee Hospital, Opera House, Sukh Sagar Junction, Vinoli Chowpatty Girgaon.
OR
Vehicles will proceed from Madame Cama Road, Dr. Ambedkar Chowk, Karmaveer Bhaurao Patil Marg. CTO Junction, M.G. Road, Metro Junction. Jagannath Shankarsheth Road. Shyamaldas Gandhi Marg. Princess Street Flyover. N.S. Road, Mafatlal, Girgaon Chowpatty
Mumbai News: Massive Fire Engulfs Multi-Floor Building In SoBo's Zaveri Bazar; Several Trapped Persons Rescued Safely (WATCH)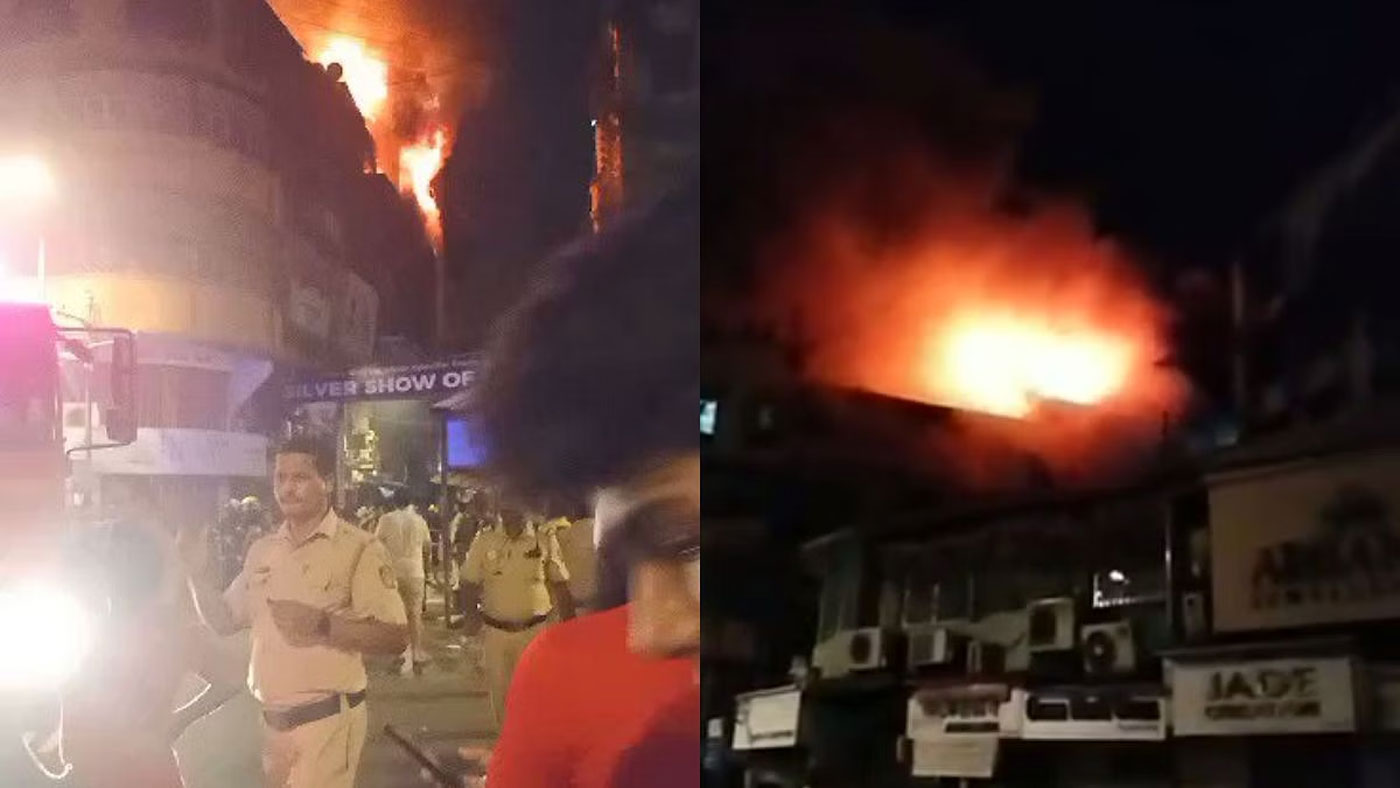 A Level III fire broke out in a multi-floor building located near the iconic Mumbadevi Temple in Zaveri Bazar, Kalbadevi, in the early hours of June 9. The incident was reported by the Mumbai Fire Brigade (MFB) at 1.38 am. Prompt action was taken by the fire department, resulting in the safe evacuation of approximately 50-60 trapped individuals.
The fire has severely affected the ground, first, second, third, fourth, and fifth floors of the building. Over 12 fire tenders were involved in the firefighting operations.
Officials said that the fire was extinguished by 7.55 am. However, it is yet to be ascertained as to what caused the blaze.
Injuries Reported
One person sustained injuries said the officials. Parag Chakankar (40) had suffered minor burn in right hand and it was treated and discharged by medical team on site.
Details of the Incident
Upon arrival at the building located in Kalbadevi's China Bazaar, the MFB declared the blaze a Level III fire around 3.25 am highlighting the severity of the situation. The fire was initially contained within the lower floors of the building but quickly spread to the upper six floors.
The intense heat and flames caused a part of the ceiling on the first and second floors, as well as a portion of the staircase, to collapse. No injuries have been reported thus far.
Rescue Efforts and Precautionary Measures
The Mumbai Fire Brigade swiftly initiated rescue operations, utilizing the adjacent building's staircase to safely evacuate approximately 50-60 trapped individuals. Firefighters exhibited exemplary courage and professionalism while carrying out the rescue mission.
Mumbai News: Cyclone Biparjoy Intensifies, City to Experience Heavy Rains Over Weekend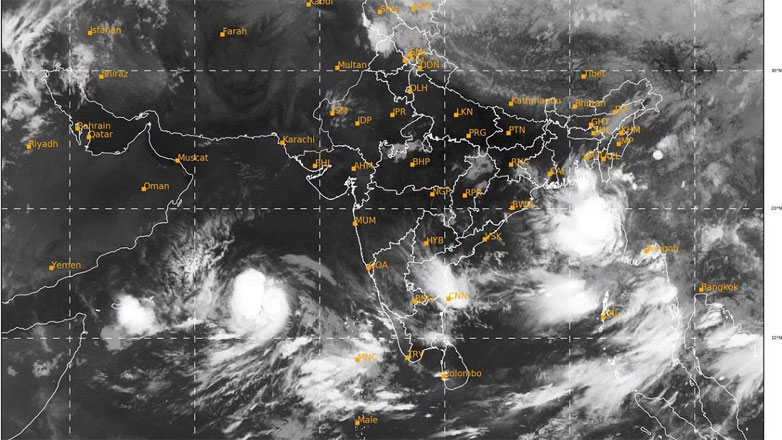 Mumbaikars are set to experience intense rain over the weekend. Heavy to very heavy rainfall is expected in the Mumbai and Konkan regions on Saturday and Sunday, according to a five-day forecast by the India Meteorological Department (IMD), which said on Wednesday that a low-pressure area over the Arabian Sea is likely to intensify into a depression by Friday evening. Isolated parts of Mumbai, Thane and Palghar will experience light to moderate rainfall from June 7, according to the IMD.
City in for heavy rain
"The deep depression intensified into the cyclonic storm Biparjoy over east-central Arabian Sea at 5.30 pm and is likely to move nearly northwards and intensify into a severe cyclonic storm during the next 24 hours," said an IMD official. The cyclone is also likely to lead to rough weather in the coastal areas of Maharashtra, Goa, Karnataka and Kerala, IMD said and issued a five-day warning for the region from June 7. It warned fishermen in the region not to venture into the sea.
The wind speed in the Arabian Sea is likely to range from 80 kmph to 155 kmph over the next five days, according to the weather agency. Meteorologists, however, underlined that though the tentative track of the system is likely to be in the northward direction storms at times defy the predicted track and intensity.
Monsoon to progress slowly
Conditions have become favourable for the onset of the southwest monsoon in Kerala, because of Biparjoy, the first storm brewing in the Arabian Sea this year, according to experts. However, meteorologists predicted a "mild" onset over Kerala and "weak" progress beyond the southern peninsula. After the onset over Kerala, the monsoon is expected to remain "weak" until the storm degenerates around June 12, according to Mahesh Palawat, vice president (climate and meteorology) Skymet Weather.
"The powerful weather system in the Arabian Sea may spoil the advancement of the monsoon deep inland. Under their influence, the monsoon stream may reach coastal parts but will struggle to penetrate beyond the Western Ghats," Skymet Weather had said on Tuesday.
Forecasting agencies said the storm has seen "rapid intensification", escalating from just a cyclonic circulation to a severe cyclonic storm in just 48 hours, defying earlier predictions. Atmospheric conditions and cloud mass indicate that the system is likely to sustain the strength of a very severe cyclone till June 12, they said.
Climate change intensifying storms
Cyclonic storms in the Bay of Bengal and the Arabian Sea have been intensifying rapidly and retaining their intensity for a longer duration because of climate change, according to scientists.
"The oceans have become warmer already on account of climate change. A recent study shows that the Arabian Sea has warmed up by almost 1.2 degree Celsius since March. Thus, conditions are favourable for the rapid intensification of the system (Cyclone Biparjoy). So it has the potential to sustain the strength for a long period," said Raghu Murtugudde, professor, Department of Atmospheric and Oceanic Science, University of Maryland and IIT Bombay.
Navi Mumbai News: NMMC Seizes 450 Kg Of Banned Plastic, Collects ₹ 2.5 Lakh In Fines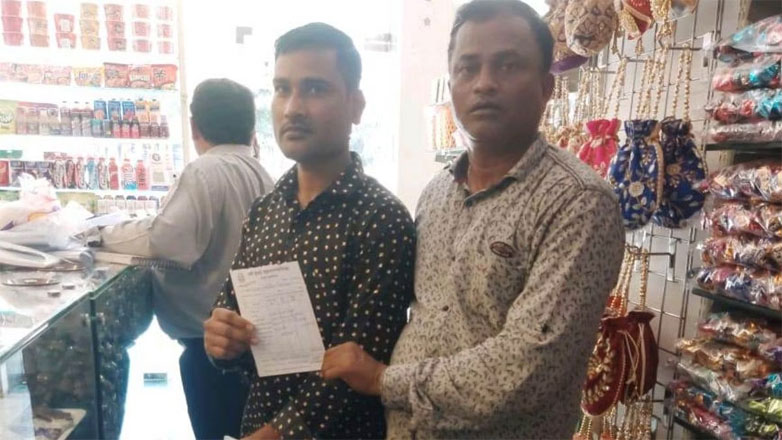 In order to make Navi Mumbai plastic-free, apart from creating public awareness among the citizens that single-use plastic should not be used, the Navi Mumbai Municipal Corporation (NMMC) is taking action if single-use plastic use is found. The municipal commissioner Rajesh Narvekar is keeping a close eye on stopping the use of single plastic which is an important factor in city cleanliness and it is being reviewed regularly in department head meetings.
Nearly 500kg of banned plastic seized
In the month of May 2023, a penalty amount of 2.50 lakh was recovered from 50 people and shopkeepers. The civic body also seized 450 kg of banned plastic from respective wards.
Keeping in mind the damage caused by plastic to the environment, the citizens should stop the use of single plastic completely and also show awareness about the environment by using cloth bags instead of plastic bags, Municipal Commissioner Shri. Rajesh Narvekar.