Vodafone Idea shares decline 19% as board plans to convert dues into equity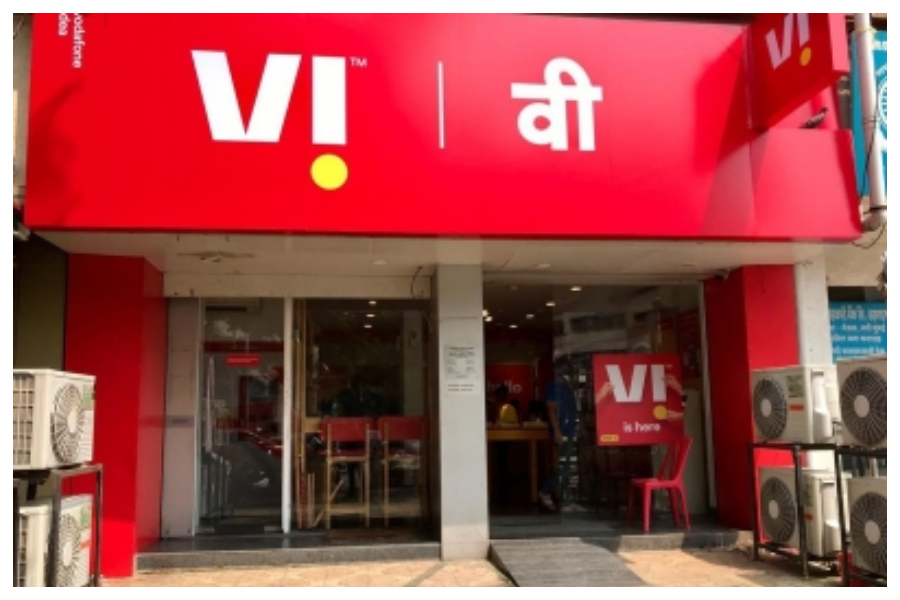 Vodafone Idea shares fell 19 per cent in early trade on Tuesday as it approved the conversion of adjusted gross revenue (AGR) and spectrum liabilities into equity.

"The board of directors, at its meeting held on January 10, 2022, has approved the conversion of the full amount of interest related to spectrum auction instalments and AGR dues into equity," Vodafone Idea said in a regulatory filing on Tuesday.

"The Net Present Value (NPV) of this interest is expected to be about Rs 16,000 crore as per the company's best estimates, subject to confirmation by the Department of Telecommunications (DoT)."

At 11.00 am, it pared some of its intraday losses and traded 12.1 per cent down at Rs 13.05 per share.

The telecom service provider's stocks have slumped around 28 per cent from its 52-week high level of Rs 16.79 it touched in December, 2021.

It further said in the filing that following the conversion, it is expected that the Centre will hold around 35.8 per cent of the total outstanding shares of the company, and that the promoter shareholders would be around 28.5 per cent (Vodafone Group) and around 17.8 per cent (Aditya Birla Group), respectively.


Uttarkashi Tunnel Collapse: Adani Group Issues Clarification Amid 'Nefarious Attempts' To Link It To The Incident
The Adani Group issued a clarification on Monday in response to recent claims linking the company to the tragic incident of a tunnel collapse in Uttarakhand. These allegations suggest that the group should be 'held responsible' for the Uttarkashi tunnel collapse.
"It has come to our notice that some elements are making nefarious attempts to link us to the unfortunate collapse of a tunnel in Uttarakhand. We strongly condemn these attempts and those behind them," the company stated in the media release.
"We clarify with utmost emphasis that the Adani Group or any of its subsidiaries has no direct or indirect involvement of any kind in the tunnel's construction. We also clarify that we do not own or hold any shares in the company involved in the tunnel's construction. At this time, our thoughts and prayers are with the trapped workers and their families," it added.
The construction of the Uttarkashi tunnel, a part of the Char Dham project, is being carried out by Navayuga Engineering Company Limited based in Hyderabad. This company, under the Navayuga Group, led by CV Rao, has no apparent link with the Adani Group.
Uttarkashi Tunnel Collapse
In an unfortunate incident, an under-construction tunnel located in Uttarkashi, Uttarakhand, collapsed during the early hours of Sunday, November 12, leaving around 41 laborers trapped inside. This incident unfolded along the Yamunotri National Highway, posing a significant risk to the lives of those who were trapped within. The occurrence transpired late at night, prompting ongoing rescue operations aimed at safely extracting the workers from the tunnel.
Finance Minister Nirmala Sitharaman Inaugurates SBI Branch In Trincomalee, Sri Lanka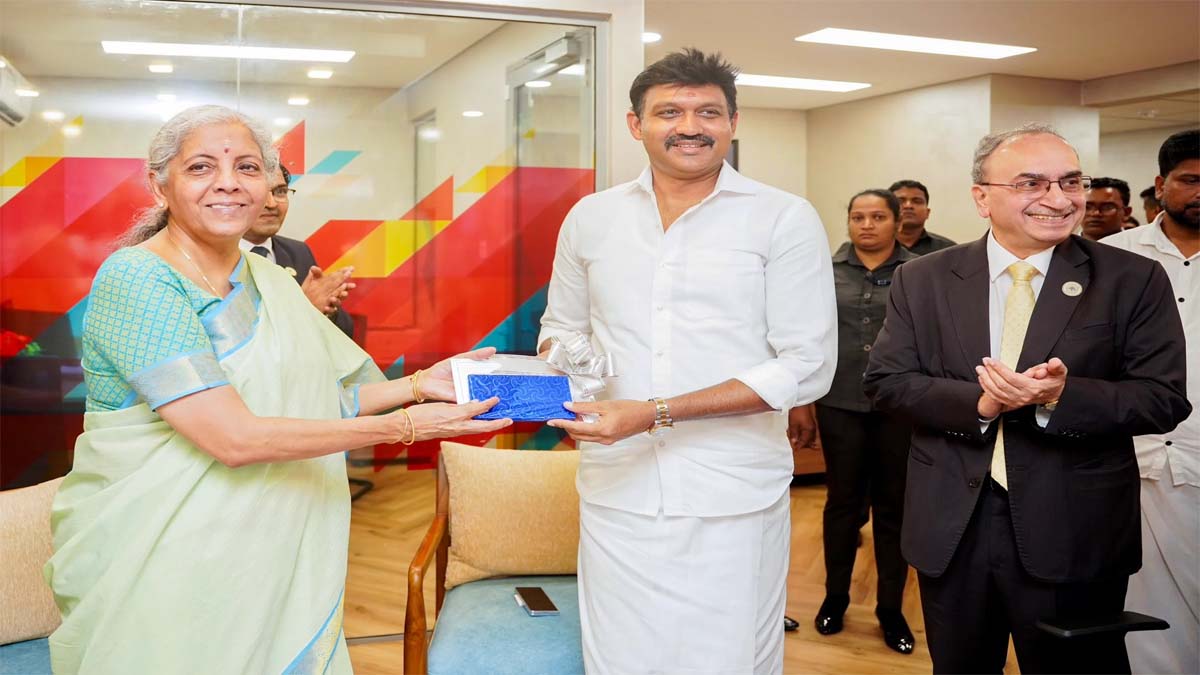 Union Finance Minister, Nirmala Sitharaman, marked her official visit to Sri Lanka by inaugurating the State Bank of India (SBI) branch in Trincomalee.
Ministry of Finance posted on X, "Union Finance Minister Smt. @nsitharaman inaugurated the State Bank of India @TheOfficialSBI Branch in Trincomalee, today, during her official visit to Sri Lanka. H.E. Mr. @S_Thondaman, Governor of Eastern Province, Sri Lanka; Shri Gopal Baglay, India's High Commissioner to Sri Lanka, and Chairman @TheOfficialSBI Shri Dinesh Khara were also present at the inauguration".
The event was attended by several dignitaries, including H.E. S Thondaman, the Governor of the Eastern Province in Sri Lanka, Gopal Baglay, India's High Commissioner to Sri Lanka, and Chairman of SBI, Dinesh Khara.
During the inaugural ceremony, Sitharaman acknowledged the remarkable legacy of the State Bank of India, which has been serving Sri Lanka for 159 years.
She commended SBI's dedication to expanding its operations both domestically and internationally.
The presence of SBI in Sri Lanka has played a crucial role, particularly during the recent Sri Lankan economic crisis.
It facilitated the smooth extension of a Line of Credit worth USD 1 billion from the Government of India to Sri Lanka, further strengthening the bilateral relationship.
Furthermore, SBI Sri Lanka continues to play a vital role in supporting corporates engaged in international trade.
The bank has been actively promoting remittances through a robust digital platform, including the SBI Sri Lanka YONO app and online banking services, in addition to traditional in-branch operations.
Following the inauguration, Sitharaman had the opportunity to interact with the new branch officials and distribute passbooks to new customers. She also left her mark in Trincomalee, Sri Lanka, by filling the visitor's book.
There are currently five branches of SBI Sri Lanka in operation- the Fort and Foreign Currency Banking Unit (FCBU) branches in the main Fort building, the Colpetty branch, the Wellawatta branch, and the Kandy branch. Every Branch is connected to every other Branch via a network.
Trincomalee, a region in Sri Lanka, hosts several Indian businesses, including oil marketing companies and petrochemical infrastructures, underlining the robust economic ties between the two nations.
This initiative further strengthens the financial and economic cooperation between India and Sri Lanka.
Wagh Bakri Director Parag Desai, Injured In Attack By Stray Dogs, Dies Due To Brain Haemorrhage At 49
Parag Desai, executive director at Gujarat Tea Processors and Packers, which is known for its brand Wagh Bakri passed away on October 22, a week after he was injured in an accident.
Desai was admitted to Shelby Hospital on October 15 after he slipped outside his residence trying to fight street dogs that attacked him. He suffered severe head injuries during the fall that led to brain haemorrhage.
A security guard informed the family member of the incident after which he was rushed to the hospital. After a day of observation at Shelby Hospital, Desai was moved to Zydus Hospital for a surgical procedure.
However, he passed away on Sunday due to brain haemorrhage.
Gujarat Congress Chief and Rajya Sabha Member Shaktisinh Gohil offered his condolences through a social media post. He said, "Very sad news coming in. Parag Desai, Director and owner Wagh Bakri Tea passed away. He had a brain haemorrhage following a fall. May his soul rest in peace. My condolences to the entire Wagh Bakri family across India."
He was the son of Rasesh Desai, the Managing Director of the Wagh Bakri Tea Group. Desai is survived by his wife and daughter Vidisha and Parisha.
Deasi who led the Group's transformation into Tea lounges and e-commerce has completed his MBA from Long Island University in the US. He was an expert tea taster and evaluator and through his career has spearheaded the sales, marketing and export department for the group.