Virat Kohli one of the best chase masters in the world; his consistency is amazing: Ajay Jadeja
Former India cricketer Ajay Jadeja has called Virat Kohli as one of the best chase masters in the world of cricket, adding that the solidity the former skipper provides to the team is just unrivalled.
Virat played a pivotal role in helping India win the three-match T20I series against Australia in the last game at Hyderabad, scoring a 48-ball 63 that helped the hosts chase down the Kangaroos' competitive target of 187 to seal the series 2-1.
With his 104-run stand with charismatic batter Suryakumar Yadav (69), it was a treat to watch the two batters go about their task of punishing the visitors' bowling that had the likes of Pat Cummins, Josh Hazlewood and Cameron Green among others.
Ever during the Asia Cup in the UAE recently, Kohli, returning to the side after taking a month-long break from the game to recharge his batteries, was in peak batting form.
"I mean that's the key to Indian cricket. I mean it's been that for a while, for a long time. I mean there was a period where Virat Kohli would score runs and if there was anything, MS Dhoni would finish it off at the end," said Jadeja on Cricbuzz.
"But now with the personnel changing around Virat Kohli, it's made it easier for him and it's made it easier for everyone else around him to play at a whole different ball game and the solidity that Virat Kohli provides and for me it's always been the solidity of Virat Kohli, not the striking ability. That's why he was a chase master. He is a chase master. He understands the pace of the game."
Jadeja conceded Kohli might not be the best in terms of striking ability and hitting massive sixes, but his consistency is priceless.
"He may not have the striking ability that a lot of players have around the world and in that Indian team but there is no one else that I know who has the consistency of Virat Kohli," added Jadeja.
The former Indian batter also highlighted why Kohli is such a fearsome name in any cricketing echelons, pointing out, "So if consistency is what you want, this is your man and he's not shown it today, he's been showing it to you for 10, 12, 15 years. It's just that when you expect him to do what the others do, that's when the trouble begins."
NMMC refuses to allow media during hearing on Navi Mumbai Development Plan.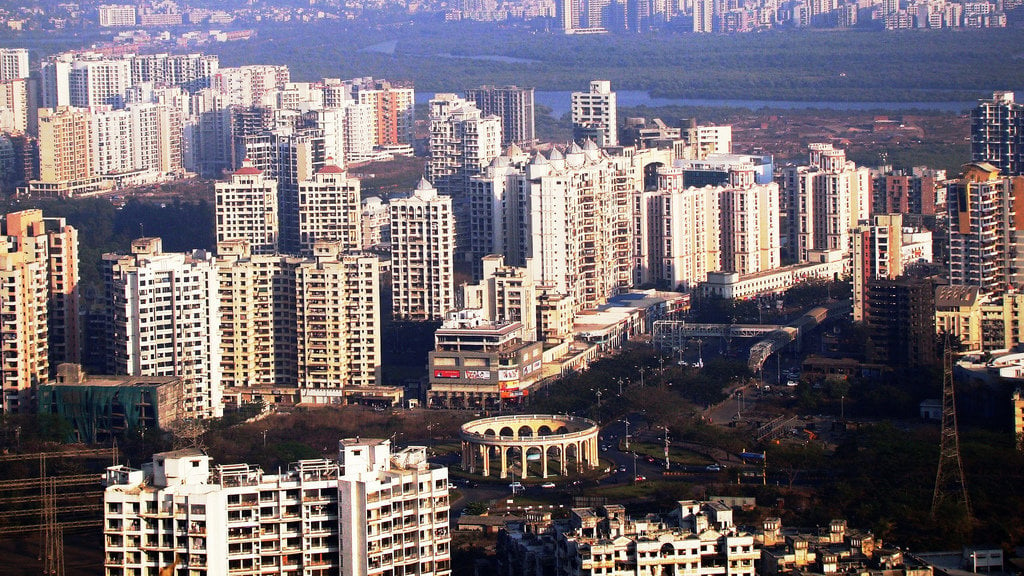 The Navi Mumbai Municipal Corporation (NMMC) has cleared that media persons will not be allowed during the hearing on objections and suggestions received for the Draft Development Plan (2018-2038) of the city.The Navi Mumbai Municipal Corporation (NMMC) has cleared that media persons will not be allowed during the hearing on objections and suggestions received for the Draft Development Plan (2018-2038) of the city.A statement issued by civic administration stated that proceedings regarding the development plan are of statutory nature and it is necessary to carry out the said process within the prescribed time limit. Therefore, in such a situation, it will not be possible to postpone the said hearing and have a live telecast of the hearing on Youtube and Facebook to the journalists.
The Navi Mumbai Municipal Corporation (NMMC) received a total of 15,261 objections and suggestions in 80 days including 20 days extension after publishing the draft development plan.
The hearing of all 15,261 objections and suggestions will be completed in six days from March 14 to March 28 and March 29 has been reserved for an emergency.Every ward has given time as per the number of objections and suggestions. Airoli, Belapur, Vashi and Turbhe wards will get two slots each for the hearing.Similarly, Koparkhairane and Sanpada will get three slots and Ghansoli will get four slots and finally, Nerul will get five slots for hearing.The hearing will be held at the Knowledge Centre of NMMC headquarters from 9 am and 6 pm with an hour break between 1 pm and 2 pm.
On the last day, March 28, hearings on objections and suggestions of CIDCO will be heard. CIDCO submitted a total of 625 objections and suggestions regarding the reservations put up by NMMC in the DP 2018-38. It raised its objections on 385 plots that NMMC reserved for various public amenities. But there are no objections to 240 plots, reserved in the DP.Since Navi Mumbai is a planned city, there is very little scope for further development and even in DP, the civic body admitted that the city is developed upto 95% with only 5% vacant land available for future development.The first DP was prepared by CIDCO and sanctioned by the government in 1979. Even after its formation, NMMC has been following the development control regulations (DCR) formed by CIDCO and there has been a demand for fresh DP to look into micro issues. CIDCO's 1979 DP was a structural development plan.
Initially, there were a low number of objections and suggestions and political parties, as well as social activists, alleged that the civic body did not carry out adequate awareness regarding the development plan of the city for the next 20 years.
Rahul attends Congress MP meet a day after conviction.
A day after conviction by a Surat Court, Congress leader Rahul Gandhi on Friday was present in a meeting of the MPs at the party office in parliament premises.
Sonia Gandhi was also present in the meeting.
The Congress party has called a meeting of its steering committee members, senior leaders, state chiefs and legislative party leaders on Friday to devise a strategy after Rahul Gandhi's conviction.
The party has planned mega protests in the coming days, taking all like-minded parties along.
Congress president and Leader of Opposition in the Rajya Sabha, Mallikarjun Kharge, has also called a meeting of the opposition parties on Friday, following which the MPs will march to the Vijay Chowk.
On the same evening, all the state Congress presidents and legislative party leaders will meet to chalk out plans for nationwide protests.
According to sources, the Congress leadership has also sought time to meet President Droupadi Murmu on this issue.
SC to set up fresh bench to hear pleas against polygamy, nikah halala
The Supreme Court on Thursday said that it will constitute a fresh five-judge constitution bench at an "appropriate stage" to take up petitions challenging the constitutional validity of polygamy and 'nikah halala' among Muslims.
Advocate Ashwini Upadhyay, who has filed a plea in connection with the issue, mentioned the matter before a bench headed by Chief Justice of India D.Y. Chandrachud. The bench, also comprising Justices P.S. Narasimha and J.B. Pardiwala, said that it will consider the matter. The Chief Justice said, "At an appropriate stage, I will constitute a constitution bench".
On August 30, a five-judge constitution bench comprising Justices Indira Banerjee, Hemant Gupta, Surya Kant, M.M. Sundresh, and Sudhanshu Dhulia issued a notice on the petitions and made the National Human Rights Commission (NHRC), National Commission for Women (NCW) and the National Commission for Minorities (NCM) parties to the matter and sought their response in the matter.
However, two judges', Justice Banerjee and Justice Gupta, have retired now, therefore there is a need to re-constitute the bench to hear a batch of pleas challenging the practices of polygamy and 'nikah halala'.
Upadhyay's plea said the injury caused to the women as practice of triple-talaq, polygamy and nikah-halala is violative of Articles 14, 15 and 21 of the Constitution and injurious to public order, morality, and health.
The plea sought a direction to declare Section 2 of the Muslim Personal Law (Shariat) Application Act, 1937, unconstitutional and violative of Articles 14, 15 and 21 of the Constitution, insofar as it seeks to recognise polygamy and nikah-halala.
"It is well-settled that common law has primacy over the personal laws. Hence, this court may declare that — Triple Talaq is cruelty under Section 498A of the IPC, 1860, Nikah-Halala is rape under Section 375 of the IPC,1860, and Polygamy is an offence under Section 494 of the IPC, 1860", said Upadhyay's plea.
In August 2017, the top court held that Muslim practice of 'triple talaq' is unconstitutional and struck it down by 3:2 majority. Polygamy allows a Muslim man to have four wives, and once a Muslim woman has been divorced, her husband is not permitted to take her back even if he had pronounced talaq under the influence of any intoxicant, unless his wife undergoes nikah-halala, which involves her marriage with another man, who subsequently divorces her so that her previous husband can remarry her.