UP to set up its first handicraft park
The Uttar Pradesh government is building the first handicrafts park in Sector 29 of Yamuna Expressway Industrial Development Authority (YEIDA).
According to the government spokesman, a total of 76 industrialists have acquired land at the park spread over an area of 50 acres to set up their factories at the cost of Rs 403 crore.
The factories being set up at the park will provide permanent employment to 22,144 people.
The maiden handicrafts park of UP will feature workshops, factories and outlets making, showcasing and selling the wide ranging handicrafts of the state to the domestic and global visitors, aiming at conserving the traditional crafts, providing employment to thousands of artisans of the state and boosting the handicrafts sector's contribution to the state's economy.
UP's rich traditional handicrafts include Banarasi sarees, brass works of Moradabad, perfumes of Kannauj, chikankari of Lucknow and terracotta art of Gorakhpur that have achieved global recognition.
Every district of the state has at least one special product that is integral to its identity.
The park will showcase their craftsmanship to the world and also enable people to get all famous handicrafts of UP under the same roof.
It will also provide a huge market for these products, boosting UP's handicrafts business.
People living in Delhi and Noida will also have easy access to the handicrafts of Lucknow, Meerut, Bareilly, Firozabad, Agra, Varanasi, Chandauli, Gorakhpur, Allahabad, Pratapgarh, Azamgarh, Mirzapur and Jhansi and Lalitpur.
Prominent among the 76 investors at the park include Vikas Exports, which deals in wood, metal and marble works. Vikas Exports has been allotted 5,000 square metres of land to set up its venture.
Similarly, land has been allotted to The Silk Factory, Rateria Exports, Narayan Creation, Wazir Chand & Co, Dux India Industries Pvt Ltd, Dawar Footwear Industries and Specialist Home Concepts.
The park is located near the upcoming Jewar airport which will facilitate exports.
It is noteworthy that the Yogi government's schemes like ODOP as well as Vishwakarma Shram Samman, seek to promote both local artisans and local handicrafts and artworks.
The Matikala Board, formed on the initiative of Chief Minister Yogi Adityanath, seeks to protect and promote local artisans. The artisans are provided training and market facilities as part of the initiative.
India is not one economy but aggregate of economies: Meenakshi Lekhi
The Minister of State for External Affairs, Meenakshi Lekhi, said on Tuesday that India is not just "one economy, but an aggregate of various economies".
Lekhi was speaking on the role of states in making India self-reliant at the State Policy Enclave 2021 held on Tuesday.
"When we are looking at the economic paradigm and talking about Indian economy, we must understand that India is not just one economy, it is an aggregate of various economies. In the constitutional framework of the federal structure, the Centre is an anchor while the states are free to do their jobs.
"The well-being of the country is possible only when the well-being of the states is ensured. And the well-being of the states mean 'Sabka Sath, Sabka Vikas and Sabka Prayas'," she said.
Lekhi also underlined that Prime Minister Narendra Modi has vision, and that vision needs to be replicated in action by the states and thus policies have to be aligned with each other.
Talking about Indian diversity, Lekhi said, "What is true for one state need not to be true for another state."
Speaking on the role of diversity in Indian economy, she said: "If one wants to start some unit in the Southern states, there is no need to import any material from outside India, as any state in North may have those resources in abundance. In the same manner, if we have to do something in the West, there is always something available in the East."
Indian stainless steel sector drowning in Chinese imports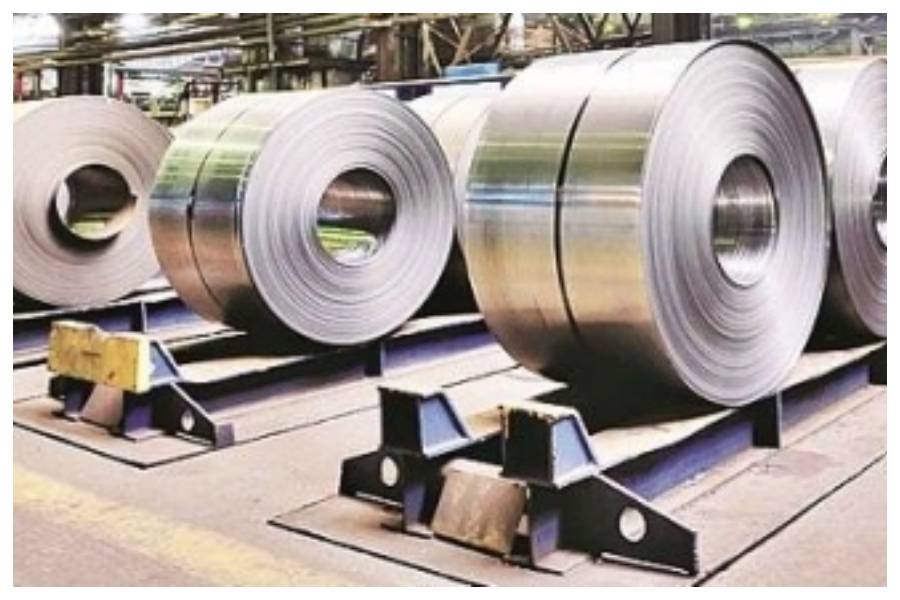 The first half of 2021-22 has seen a 185 per cent increase in stainless steel imports compared to the average monthly imports in the last fiscal, creating havoc for the Indian players.

The import tide of stainless steel from China and Indonesia is fast turning into a deluge destroying many companies on its way, and threatening the very existence of the small, medium and micro industries in India. After all, the first half of 2021-22 witnessed a staggering 185% increase in import volumes of stainless steel flat products compared to the average monthly imports in the last fiscal, fuelled mostly by surge in Chinese and Indonesian imports.

The two countries China and Indonesia, which increased their exports by 300 per cent and 339 per cent, respectively, in the first half of this fiscal compared to the average monthly imports of the last fiscal, now have a share of 79 per cent of the total stainless steel flat product imports in the first half of FY22. It is a significant jump compared to the 44 per cent share in FY21. The average per month imports has jumped from 34,105 tonnes per month in FY21 to 63,154 tonnes per month this current fiscal–FY 22.

Indonesia's imports share, which was virtually non-existent in 2016-17, has climbed to 23 per cent in the first half of this fiscal, with its average monthly exports increasing from 4,355 tonnes/month in the last fiscal to 14,766 tonnes/month in the first half of this fiscal. China's average monthly exports too has jumped from 10,697 tonnes/month in the last fiscal to 35,269 tonnes/month in the first half of this fiscal.

The surge in imports was the result of the Finance Ministry's decision of September 30, 2021 to revoke the imposition of CVD on China (September 2017) and end provisional duties on Indonesia (October 2020), which was based on the recommendations of the Director-General of Trade Remedies (DGTR), after a detailed investigation. The investigation had revealed that the two countries were resorting to non-WTO compliant subsidies to boost their exports to India and causing injury to Indian manufacturers.

In fact, the DGTR and their global counterparts had conclusively proved in its final finding that both these countries provide non-WTO compliant subsidies to the tune of 20 per cent to 30 per cent to their stainless steel manufacturers. And, these subsidies have created an imbalance in the Indian and international markets, reduced the competitiveness of Indian products in the domestic industry, causing material injury and persistent financial stress for home-grown businesses. It has forced the domestic industry to seek redressal from the surge in imports.

In fact, in India a disaggregated study of imported products in the first half of the current fiscal also reveals how excessive dumping has taken place in a particular J3 grade of stainless steel in the country. Imports of J3, a subsidised and dumped 200 series grade of stainless steel, with about 1 per cent nickel and 13 per cent chromium from China, has jumped from an average of 1,779 tonnes/month in 2019 to an average of 4,425 tonnes/month in 20-21 (249 per cent increase) and to average 25,346 tonnes to in just six months of 2021-22 (1,424 per cent) increase compared to the same period last year.

The share of this grade in total imports from China increased 23 per cent in 2019-20 to 72 per cent in 2021-22. Much of this import is even below the scrap prices and it hurts the MSME sector, the hardest. Such dumping also means major losses in terms of national exchequer through tax evasion and revenue losses.

This onslaught of Chinese exports to India has decimated the micro, small and medium enterprises (MSME), which had to bear the brunt of the impact. In fact, the imposition of provisional CVD on Indonesia in October 2020 and CVD on China in place from September 2017, had provided a "level-playing field" to these players, which got a much-needed relief from the dumped subsidised imports. The MSME, an industry having the capacity to produce about 1.2 lakh tonnes of hot and cold-rolled flat products, was able to operate at 90 per cent plus capacity utilization between October 2020 to February 2021.

However, the MSME sector suddenly finds itself grasping for breath to survive after the announcements of the 2021-22 Budget. Small-scale stainless- steel rollers and re-rollers, who make ingots from recyclable scrap as the first step in stainless- steel product manufacturing, and then produce hot and cold rolled materials for the all-India market, find themselves swamped by a massive and subsidised surge of imports from China and Indonesia.

Today, more than 80 induction furnaces and 500 patti/patta units, which provides primary raw materials for various downstream industries, are in dire straits. These downstream industries manufacture a variety of stainless steel household goods such as kitchenware, tableware, cooking range, sanitary items, cutlery pots, etc.

Prakash Jain, President, All India Stainless Steel Cold Roller Association, says: "The smaller Indian stainless steel players finds it virtually impossible to compete with the state-subsidised Chinese players, who get an 18 per cent incentive to export, under invoice their products by changing the label of the products to avoid paying duties and sell it at Rs 15 to Rs 17 per tonne cheaper in the Indian market."

According to Jain, Gujarat has 70 rolling mills, each employing around 300 people and 50 induction furnaces, which makes ingots, the raw material for rolling mills and employs 500 each.

Not only will many of these jobs be lost resulting in massive unemployment but force many manufacturers to turn traders unless the CVD is imposed on imports from China and Indonesia.


Diesel, petrol prices steady in metros on Tuesday
Prices of diesel and petrol remained unchanged across major Indian cities on Tuesday.
Accordingly, diesel and petrol prices in Delhi stood at Rs 86.67 per litre and Rs 95.41 per litre, respectively.
In the financial capital Mumbai, they were priced at Rs 94.14 and Rs 109.98, respectively.
Prices also remained static in Kolkata at Rs 89.79 and Rs 104.67, respectively.
In Chennai too, it remained untouched at Rs 91.43 and Rs 101.40, respectively.
Across the country as well, the price of the fuel largely remained unchanged on Tuesday but retail rates varied depending on the level of local taxes.
Notably, fuel prices remained largely steady since Diwali (November 4) when the Centre and some states reduced duties on them.