UP to set up its first handicraft park
The Uttar Pradesh government is building the first handicrafts park in Sector 29 of Yamuna Expressway Industrial Development Authority (YEIDA).
According to the government spokesman, a total of 76 industrialists have acquired land at the park spread over an area of 50 acres to set up their factories at the cost of Rs 403 crore.
The factories being set up at the park will provide permanent employment to 22,144 people.
The maiden handicrafts park of UP will feature workshops, factories and outlets making, showcasing and selling the wide ranging handicrafts of the state to the domestic and global visitors, aiming at conserving the traditional crafts, providing employment to thousands of artisans of the state and boosting the handicrafts sector's contribution to the state's economy.
UP's rich traditional handicrafts include Banarasi sarees, brass works of Moradabad, perfumes of Kannauj, chikankari of Lucknow and terracotta art of Gorakhpur that have achieved global recognition.
Every district of the state has at least one special product that is integral to its identity.
The park will showcase their craftsmanship to the world and also enable people to get all famous handicrafts of UP under the same roof.
It will also provide a huge market for these products, boosting UP's handicrafts business.
People living in Delhi and Noida will also have easy access to the handicrafts of Lucknow, Meerut, Bareilly, Firozabad, Agra, Varanasi, Chandauli, Gorakhpur, Allahabad, Pratapgarh, Azamgarh, Mirzapur and Jhansi and Lalitpur.
Prominent among the 76 investors at the park include Vikas Exports, which deals in wood, metal and marble works. Vikas Exports has been allotted 5,000 square metres of land to set up its venture.
Similarly, land has been allotted to The Silk Factory, Rateria Exports, Narayan Creation, Wazir Chand & Co, Dux India Industries Pvt Ltd, Dawar Footwear Industries and Specialist Home Concepts.
The park is located near the upcoming Jewar airport which will facilitate exports.
It is noteworthy that the Yogi government's schemes like ODOP as well as Vishwakarma Shram Samman, seek to promote both local artisans and local handicrafts and artworks.
The Matikala Board, formed on the initiative of Chief Minister Yogi Adityanath, seeks to protect and promote local artisans. The artisans are provided training and market facilities as part of the initiative.
Rupee slips first time below 81-mark against US dollar
The Indian rupee fell below 81-mark against the US dollar during the early morning trade for the first time against the US dollar.
This was because of uncertainty created after the uptick in dollar index, increase in policy rate by the US Fed and Bank of England, and escalation in geopolitical tensions between Russia and Ukraine.
Moreover, the negative trends in the domestic equities also weigh on sentiments.
At the interbank foreign exchange market, the rupee opened at 81.08 against the greenback, then fell further to 81.23, registering a fall of 44 paise over its previous closing.
On Thursday, rupee depreciated 88 paise to close at all-time low of 80.86 against the US dollar.
The Bank of England hiked its base rate by 50 basis points to 2.25 per cent.
The dollar index, which gauges the greenback's strength against a basket of six currencies, advanced 0.28 per cent to 111.412.
A report from ICICI Securities said the Dollar Index may continue with its positive bias as the US Fed decided to raise interest rate by 75 bps, for a third consecutive month and signalled that it would continue to lift rates this year at a most rapid pace to combat inflation, which is running hot.
Additionally, the US Federal Reserve announced it would continue with its plan to shrink its $9 trillion asset portfolio, which plays an important role in firming stance of monetary policy. Additionally, in this year two policy meets are pending, we may see a 75 bps rate hike in November meet and 50 bps in December meeting. Additionally, other major central banks across the globe are likely to lag behind in tightening monetary policy, high inflation and dwindling economic growth.
As long as the Dollar Index sustains above 107.50 level it may continue to rally till 113/114 levels.
Rupee hits new all-time low as dollar index rises to 20-year high
The Indian rupee has depreciated to the record low since the morning trade after the dollar index surged to 20-year high and 75 basis points rate hike by the US Fed, and hint at more rate hikes in the future.
Rupee's previous record low against the greenback was 80.12 reached late in August.
At the interbank foreign exchange market at 12.30 p.m., rupee was trading at 80.71 against the dollar, which was sharply lower than its previous close.
"With the US Fed increasing rates by 75 bps and hinting at more rate hikes in the future, we believe the dollar index can see a significant increase, implying that most major market currencies, including INR should be under pressure. If we start seeing INR depreciating, then from a USD returns perspective for FPIs, India becomes unattractive," said Naveen Kulkarni, Chief Investment Officer, Axis Securities PMS.
The US dollar index hit a fresh 20-year high on Thursday after the US Fed warned about aggressive rate hikes in the future. The dollar index jumped to 111.530 on Thursday during the afternoon trade.
The local currency as well as dollar index also got hurt due to escalating geopolitical tensions after Russia ordered a partial mobilisation of military forces in Ukraine.
Kulkarni also added that we could also witness a reversal of FPI flows in the near to medium term, which will increase market volatility. Higher interest rates in the US will force major central banks, including India, to increase interest rates to stem the pressure on their domestic currencies and with increased interest rates and cost of capital, market multiples can contract. We believe in the near term, Indian equity markets can witness increased volatility.
Kunal Sodhani, Vice President, Global Trading Center, Shinhan Bank in a note said that considering the technical charts DXY can test 112.50, EURUSD can test 0.9720/50 levels, GBPUSD can test 1.1180 levels, USDJPY can test 145.20 levels.
"For USDINR, 79.60 acts as a good base while a break of all-time high of 80.13 on a closing basis, can open doors for 80.50 levels as a lot of option sellers may trigger stop losses," Sodhani added.
After the rate hike by the US Fed, overseas stocks tumbled which was followed by domestic equities. At 12.30 p.m., Sensex was down 608.78 points or 1.02 per cent at 58,848.00 and Nifty was 165.75 points or 0.94 per cent at 17,532.95.
Most Indian won't use print-out at home service like offered by Blinkit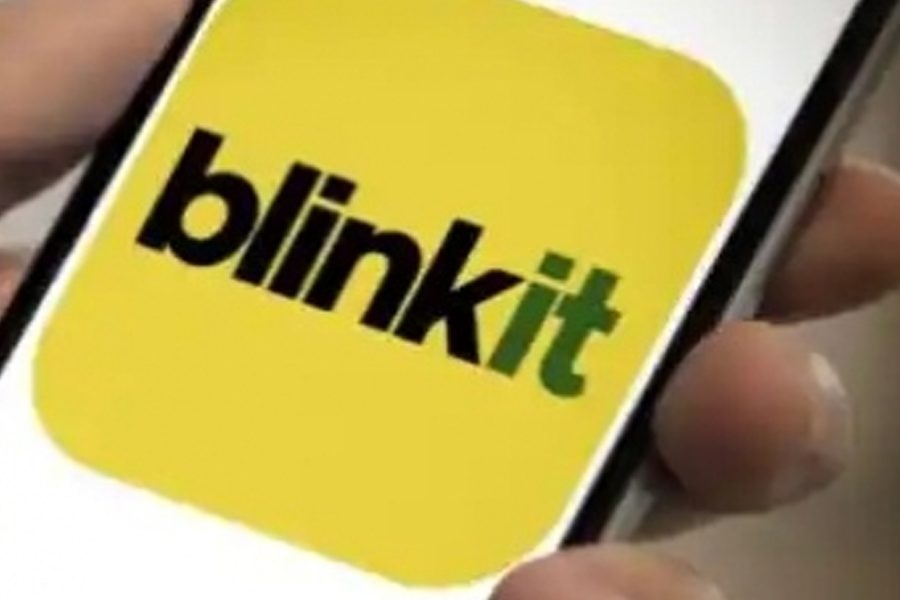 Only 14 per cent of consumers in India would use 10-minute delivery platforms to get print-outs delivered at home, a report said on Monday, as Zomato-owned Blinkit recently started printout on demand service in the country.
Of those willing to avail such a service, 7 per cent said it was due to "convenience" reasons, and another 7 per cent stated it was both for convenience and the price factor, according to community social media platform LocalCircles.
On the other hand, 82 per cent households stated that they had no plans to switch over to a delivery platform for printing needs either for privacy reasons, or unwillingness to change from the current mode of using home printers or use of services from nearby shops or for both reasons.
"While platforms like Blinkit have promised to delete the information immediately on completion of the task, consumer concerns are bound to linger," said the report.
Whether the demand from just 14 per cent households is sufficient to sustain the printing infrastructure in markets where quick service grocery delivery platforms operate is what will determine whether these on-demand printing services continue or are discontinued.
The pandemic drove sales of printers up as school and college students in urban India did their classes online, had to print, complete, scan and upload assignments from home.
However, as schools and colleges resumed fully in early 2022, the need for printing has reduced again.
The report also revealed that due to lack of use or other issues 28 per cent out of 10,514 respondents have non-functional printers at home while another 4 per cent are not sure about when they purchased the home printer.
Nearly 6 per cent respondents admitted to using printing facilities at place of work and carrying printouts home while 3 per cent stated that they rarely needed to use a printer.
Last month, Blinkit announced to deliver printouts at your doorsteps in minutes.
The 10-minute delivery platform, acquired by Zomato for Rs 4,447 crore (about $568 million) said the facility is available in some regions.