Sonu Sood to help set up a school for underprivileged children in Bihar
Sonu Sood recently met an engineer from Bihar's Katihar who quit his job and started a school for orphaned children and named it after the actor and philanthropist.
Sonu will be providing a new building for this school and higher education to underprivileged children.
In February this year, Sonu was surprised to read about 27-year-old engineer Birendra Kumar Mahato quitting his full-time job to open a school for orphaned children, and that he named it after the actor. Moved by Mahato's endeavour to provide free education and food to 110 children, the actor met Mahato and the children at the school which also functions as a shelter home.
The actor spent time with Mahato to understand the needs of the school, from ration to quality education, building awareness to bridging the education gap between rich and poor. By the end of the day, Sonu started work on new building for the school so that it can house more underprivileged children, and ensure there is food for every child.
"Increasing access to education is one of the best ways to combat poverty. We aim to educate children from the marginalised sections of the society so that they have a better chance at job opportunities."
He added: "Higher education is something we are working on. The other important aspect is nutrition and overall well-being as this school is also a night shelter," said the actor.
Currently, the actor is providing education to close to ten thousand students across the country .
Kannada Actor Dhruva Sarja, Wife Prerna Blessed With 2nd Child 11 Months After Welcoming Daughter
Actor Dhruva Sarja and his wife Prerna Shankar, who were already parents to a daughter, have welcomed their second child. According to media reports, they welcomed a baby boy.
The Kannada actor took to his official Instagram account to share the good news with his fans and followers on Monday (September 18). "Blessed with baby again. Normal delivery," Dhruva wrote, and added a folded hand emoticon.
Dhruva and Prerna were blessed with their first child, a baby girl, in October 2022.
On the auspicious occasion of Varamahalakshmi puja, the couple had announced the news of their pregnancy.
Dhruva and Prerna are childhood friends. They later fell in love and tied the knot in November 2019, less than a year after getting engaged.
The couple is quite active on social media and they often shares adorable pictures and videos together. Dhruva has over 3.4 million followers on Instagram.
Meanwhile, on the work front, Dhruva will next be seen in the high-octane action entertainer Martin. The teaser of the film was launched at a grand event in Bengaluru in February 2023. The film is directed by AP Arjun and produced by Uday K Mehta. Martin marks the reunion of Dhruva and AP Arjun after Addhuri that marked Dhruva's debut.
Jailer Success: Rajinikanth Cuts Cake With Team As Film Crosses Rs 500 Crore Worldwide
Rajinikanth is finally back from his spiritual trip across the country and was recently seen celebrating the success of his blockbuster 'Jailer', which is nearing Rs 600 crore at the worldwide box office. The film is a hit not just in India, but across the globe and its release was nothing short of a festival for fans.
Jailer also marked Rajinikanth's return to the silver screen after two long years, and the legendary actor has showed once again who rules the box office.
Just a day before the release of Jailer, Rajinikanth had jetted off to the Himalayas, and later, he was also seen paying obeisance at temples in Jharkhand and Uttar Pradesh.
Rajinikanth celebrates Jailer success
Post his return from his trip, Rajinikanth was seen celebrating the success of Jailer with his team.
Surrounded by the crew members and others associated with Jailer, Rajinikanth was seen cutting a cake and everyone was seen in a celebratory mood.
With Rs 588 crore collection so far, Jailer has become the third Tamil film till date to enter the Rs 500 crore club, the first two being 2.0 (2018) and Ponniyin Selvan 1 (2022).
Rajinikanth's temple tour
Meanwhile, Rajinikanth was recently spotted visiting several temples and holy places across the country. He offered prayers at the Badrinath temple in Uttarakhand, and even visited a cave to meditate after trekking for almost two hours.
Later, he was seen arriving in UP via Jharkhand, and there, he held a special screening of Jailer for UP Chief Minister Yogi Adityanath.
During the visit, Rajinikanth courted controversy after he was seen touching Adityanath's feet. However, he later clarified that he has a habit of touching the feet of yogis and sanyasis.
He also met his "friend of nine years", Samajwadi Party chief Akhilesh Yadav, and when he was quizzed if they had any political discussions, the veteran actor stated that the two met just as longtime friends.
Did Malaika Arora Unfollow Arjun Kapoor's Entire Family Amid Breakup Rumours?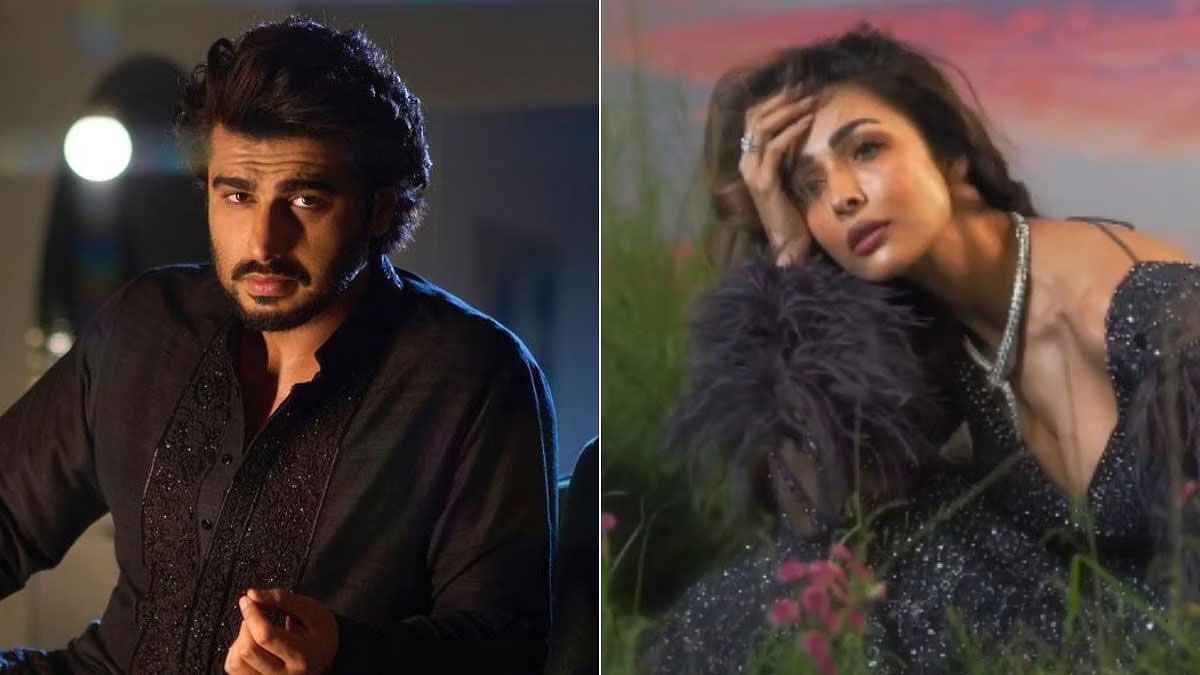 Bollywood diva Malaika Arora and Arjun Kapoor had been painting the town red with their love until a few months back. However, of late, the two have not been spotted together, and rumours about their breakup have also been doing the rounds on the internet. And amid these rumours, Malaika seems to have unfollowed the entire Kapoor clan on social media.
Malaika and Arjun have always made sure to debunk rumours publically when it came to their relationship. However, this time around, both the actors have surprisingly maintained radio-silence over the breakup reports.
And now, Malaika's latest Instagram move has only added fuel to the fire, leaving their fans wondering if at all the breakup reports are indeed true.
Malaika unfollows Arjun's family
A user on Reddit recently claimed that Malaika has unfollowed all of Arjun's family on Instagram, including his father Boney Kapoor, sister Anshula Kapoor, and half sisters Janhvi Kapoor and Khushi Kapoor.
A little digging shows that the diva is still following Arjun though, but she is not following anyone else from his family.
Amid the breakup rumours, she was also spotted wearing a sweatshirt with the text "Let's fall apart" printed on it on Friday, hinting at her possible heartbreak.
Is Arjun Kapoor dating Kusha Kapila?
Meanwhile, reports had recently gone viral that Arjun and Malaika have indeed parted ways, and the reason behind it seems to be the former's closeness with influencer-actress Kusha Kapila.
Kusha, who shifted base to Mumbai a few months ago, was seen hanging out with Arjun, Karan Johar, and others at a private houseparty, and despite being in town, Malaika was nowhere to be seen.
While Arjun and Kusha have not addressed the rumours directly, the latter recently posted a message on her Instagram broadcast channel, speaking about people writing baseless things about her life.
A couple of months ago, Kusha had announced her divorce from husband Zorawar Singh Ahluwalia stating they wanted different things in life going ahead, and that their plans did not align with each other's.