SC junks Rana Ayyub's plea challenging Ghaziabad court summons against her in PMLA case
The Supreme Court on Tuesday dismissed a plea filed by journalist Rana Ayyub challenging summonses issued by a special court in connection with a Prevention of Money Laundering Act (PMLA) case.
A Bench of Justices V. Ramasubramanian and J.B. Pardiwala said that under Section 3 PMLA the place where any of the six activities are carried out and that is the place where offence of money laundering takes place and the question as to which is the place is a question of fact decided on evidence. "We leave it open to raise this issue before trial court. We are dismissing this petition," said the bench.
During the hearing, the Enforcement Directorate had argued that Ayyub received money through a crowdfunding platform for the purpose of slum dwellers, Covid, and some work in Assam, however she diverted the money and used it for "personal enjoyment".
Advocate Vrinda Grover, representing Ayyub, had argued that can her client be deprived of personal liberty by a procedure not authorised by law? She said the ED has attached her client's personal bank account in a bank at Navi Mumbai in which around Rs 1 crore was lying. Grover pressed that the Ghaziabad court has no jurisdiction to try the offence as the alleged act is claimed to have been committed in Mumbai.
Solicitor General Tushar Mehta, representing the ED, submitted that Ayyub raised funds of three aspects — slum dwellers, Covid, and for some work in Assam — on Ketto, which is a crowdfunding platform. He added that nearly Rs 1 crore was collected and Rs 50 lakh was transferred to a personal account in fixed deposit, and after the first campaign was over she kept receiving money. "We found that money was diverted…used for personal enjoyment…people were donating crores without knowing where money was going…," said Mehta.
He further submitted that a prosecution complaint was filed in the Ghaziabad court by the agency as part of the cause of action that had arisen in Uttar Pradesh, where many people, including from Ghaziabad, donated money for her crowdfunding campaign.
On January 31, the top court had reserved its judgment on Ayyub's plea.
Delhi HC stays FIR registration against Max Group owner's son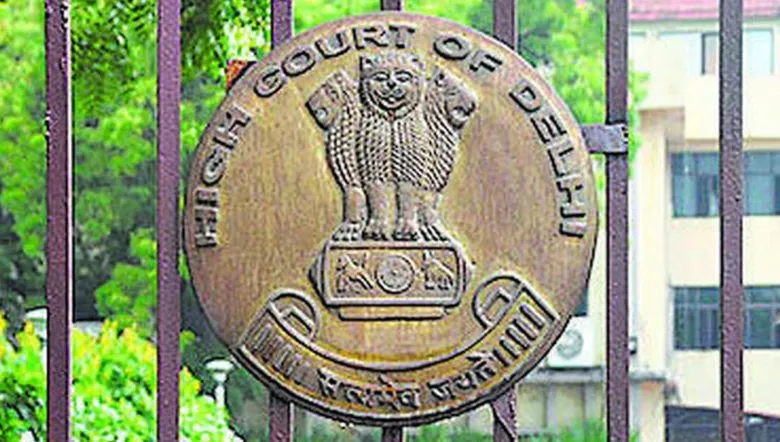 The Delhi High Court on Wednesday stayed a sessions court order that had directed the police to register an FIR against Veer Singh, the son of Max Group founder-chairman Analjit Singh, for inducing a woman to cohabit with him and to establish sexual relations with him after performing a sham marriage ceremony.
Justice Anup Jairam Bhambhani stayed the order after Singh moved to the High Court.
The court has also issued notices on the plea and the case has been scheduled to come up for next hearing on May 29.
On March 27, Additional Sessions Judge of Saket Courts, Arul Verma, had directed the police to register an FIR under Sections 376, 493, 496, 417, 341, 342 and 354C of the IPC for inducing the woman to cohabit and have sexual relations with him (Veer Singh) without her consent.
The woman has alleged that Singh has "committed rape upon her" as she entered into a sexual relationship with him on the belief that she is "lawfully married" to him and that he is her husband.
The present case pivots around the allegation that Singh induced the revisionist to reel under a misconception of fact that she is lawfully married to him and it is on the basis of this "misconception" of fact that Singh established sexual relations with her.
At the outset, the court noted that the judgments relied upon by Singh's counsel pertain to instances where there was sexual intercourse on the pretext of false promise of marriage. The court said that it is a case where prima facie there are allegations of commission of sexual intercourse without the consent of the woman.
It has been alleged that Singh and his family members had organised a wedding ceremony on December 4, 2018, in Taiwan and post-wedding rituals like 'griha pravesh' (when a newly-wed bride enters her new home with her husband) and 'dhol' ceremony.
It is to be noted that a child was begotten from this relationship and it is the revisionist's case that in May 2020, Singh first got her and the child moved to a rented accommodation and later expressed that he did not want to cohabit with her any more.
The woman represented by advocates Shivani Luthra Lohiya and Nitin Saluja has claimed that Singh has also asked for the child's custody and is disowning the factum of marriage.
It is alleged that after a sham ceremony was orchestrated by Singh and his family members, the woman has been deceived, followed and observed without her consent. It is alleged that Singh placed CCTV cameras and baby monitors in the bedrooms and the lobby, and recorded her movements without her consent and knowledge.
The court said that by perusing the records, it is revealed that a ceremony was conducted between the parties (the revisionist and respondent Singh) in Taiwan followed by post-wedding functions.
"A perusal of the photographs and videos produced on record reveals prima facie certain essential ceremonies of a de rigueur (proper) marriage were performed viz applying vermilion on the forehead, garlanding each other, applying mehndi and griha pravesh," the court said.
Verma said that such a ceremony is "bound to induce" the revisionist to believe that a lawful marriage was entered into, and on this basis she agreed to cohabit and have sexual intercourse with Singh.
Singh's sister had also congratulated the parties via Facebook on their marriage while his father had sent her a voice note welcoming her into the family.
However, Singh's counsel adverted to certain emails exchanged between the parties to contend that Singh had no intention to marry the revisionist and that both of them had agreed to be in this relationship without a marriage.
To this, the court said that these contentions cannot be countenanced in as much as the abstruse personal messages exchanged between the parties do not unequivocally establish the claim of the respondent and that the messages were exchanged prior in time from the date of the marriage.
In the present case, allegations have been levelled by the revisionist that Singh has committed the offence of voyeurism against her and she placed reliance on her letter dated February 20, 2021, to the SHO of Defence Colony police station.
"Veer and staff members had also video recorded me while I was changing my clothes or when I was breastfeeding my son," the woman alleged.
"This allegation, which prima facie crosses all bounds of decency and makes a woman feel unsafe in her own abode, definitely needs to be probed by the police," the court noted.
"CCTV footage to establish incidents of stalking or voyeurism have to be obtained. Even the victim's statement under Section 164 CrPC has to be recorded and medical examination conducted in order to unearth the truth of the matter," the court said.
"The allegations as brought forth at this juncture paint a portrait of a hapless woman left in a lurch. Such an affront to the dignity of a woman cannot be brushed under the carpet for it will compound her ignominy," the court said.
Disrespect of national anthem complaint: Bombay HC refuses to grant relief to West Bengal CM Mamata Banerjee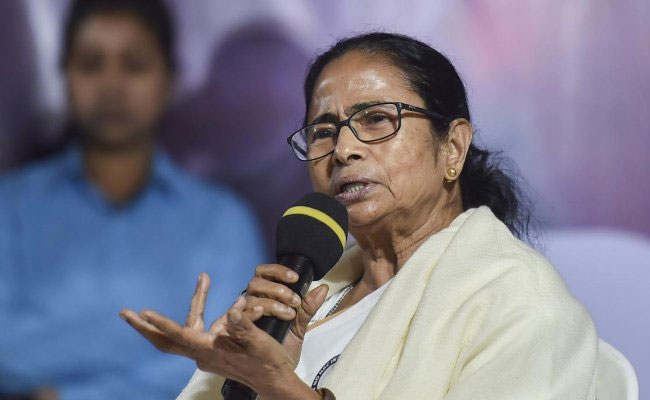 The Bombay High Court dismissed a plea by West Bengal CM Mamata Banerjee seeking the quashing of a criminal complaint filed against her by a BJP leader for allegedly disrespecting the National Anthem.
The HC said there was no patent illegality in the session's court order.
A single bench of Justice Amit Borkar dismissed the application filed by Banerjee challenging a sessions court's order of January 2023 remitting the matter back to the magistrate's court for inquiry and on the issue of issuance of summons.
Banerjee in her application said the sessions court, instead of quashing the summons and remitting the matter, ought to have quashed the entire complaint.
Justice Borkar, however, noted there was illegality in the sessions court's order and hence the HC need not interfere.
A magistrate's court in March 2022 issued a summons to Banerjee on the complaint filed by activist Vivekanand Gupta alleging that during a public function at Yashwantrao Chavan Auditorium at Cuffe Parade in Mumbai, Banerjee had started singing the National Anthem in the sitting position, and later standing up and singing two verses before abruptly stopping and leaving the venue.
The West Bengal chief minister had challenged the summons before the special court.
In January 2023, Special Judge R N Rokade set aside the summons issued by the magistrate on procedural grounds and asked the magistrate to consider the complaint afresh.
In her application in the HC, Banerjee challenged this order claiming that the summons ought to have been quashed instead of directing the magistrate to consider the same afresh.
Gupta in his complaint claimed that Banerjee's acts amounted to an insult and disrespect to the national anthem, and hence they are an offence under the Prevention of Insults to National Honour Act of 1971.
He had lodged a complaint in the Cuffe Parade police station but moved the court of the metropolitan magistrate after the police failed to take any action.
Mumbai: As IPL begins on March 31, bookies look to make a killing; online websites, apps under police surveillance
Some of the major bookies identified by police include Manoj Metro, Vishal Chembur, Shrayansh, Yogi Thana, Shehnaz Ghatkopar, Mehul CP Tank, Dhaval Lalbaugh, Sonu Jalan, Pravin Bhera, Laxmichand Thana, Mahadev, Ketan A to Z, Justin Goregaon and Nikunj, and they all have 30 agents accepting bets online to evade surveillance.
Some of the popular online betting sites and mobile apps monitored by the police and intelligence agencies are Bet Bhai Book, Bet Exchange, Matrix, Diamond and Bet999. All of them offer 24×7 services on WhatsApp.
Most betting websites and apps are illegal in Europe and the US. They entered India by circumventing rules in violation of local banking laws.
"No specific law bans online betting and offshore companies take advantage of this loophole. The IT Act 2000 regulates cyber activities in India but does not mention the word 'gambling' or 'betting'. Therefore the Act was left for interpretation by the courts," advocate Bharat Mirchandani said.
According to a report by the International Centre for Sports Security, the betting market in India is worth more than $130 billion.
"Match fixing is a threat to sport and the advent of online gambling has increased the risk of match-fixing by cartels with links to Dubai and Pakistan. The scale of the gambling industry is attractive to organised crime with the range on types of bets possible online," a cricket administrator said.
Lawyer Rajesh Vanzara said the laws governing betting sites are still ambiguous, and online gambling or betting is still permissible.
"The legislation is yet to draft laws against online betting as there is no explicit legislation with respect to that. Although online betting on IPL is a game of chance, there is no explicit prohibition stated," Vanzara said.
The Federal Exchange Administration Act makes it illegal to swap the Indian rupee for a different currency outside a currency exchange or bank. So local bookies arrange dummy accounts to allow Indian currency as a wagering payment option or popular cricket betting sites holding licences abroad to avoid legal action. It ensures that punters do not violate the Foreign Exchange Management Act by insisting on payments in Indian currencies.