Richa Chadha opens up on her character of a sex worker in audio show 'Baby Doll'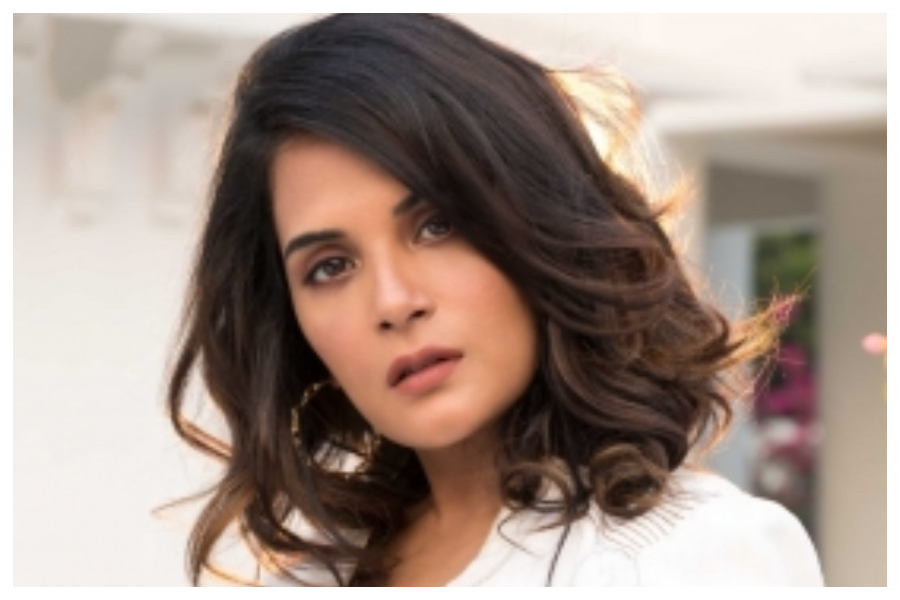 Bollywood actress Richa Chadha shares her experience of working in the audio show, 'Baby Doll' opposite Jaideep Ahlawat. The story revolves around a sex worker, Baby (Richa), her pain and revenge.
Richa says: "I play a character called Baby whose actual name is Babita Rani, and she is somebody who probably got trafficked when she was a child, and has been in this sort of trade against her will. She's a commercial sex worker so she's been in this trade for a while and she's not happy.
"But she learned to live with her reality. And there's still an assemblance of like, niceness and morality in her, even though she's in one of the most looked down upon professions and as a character also."
While talking about the USP of this audio show, the 'Gangs of Wasseypur' actress shares: "I think the USP of the show will definitely be the story and the characters. The directors work very hard on creating this show. And I think that it's got a cliffhanger approach across the whole 14-15 episodes.
"Even in the end it is kind of like, it ends on a note where you wonder whether there'll be a season two or if this is the end of this character, and it's kind of like the story of the underdog."
On sharing about the challenges of narration and preparation for it, she says: "We did a lot of readings Ato get the character right because you know, this is how I normally talk and sound but when we have to do this like a hinterland Hindi character then it has to be real. She has to have a little crassness or little bit of course language also, she's a sex worker. We have used words which typically you will not hear on camera or on radio. We've said words, and we've done things which typically you don't get to see in a podcast or even on camera."
You've played different roles. How you found this different from previous ones, she adds: "I've played a sex worker before, never for a podcast. It is very different in terms of this character's throwing caution to the wind kind of attitude is what makes her a winner in my book. And that's what will make the show on Audible also something that you can relate to you where you will feel funny, like after a few episodes that you are rooting for this character, even though you know, she doesn't really fit the moral compass of most of the audience."
The actress calls her overall experience of working in the podcast fulfilling, as she comments: "My experience of working on this was really quite incredible. We had good producers, both from Audible and the people who are handling it on their behalf from sound and vision. This is an original story. It's really about, like the hinterland, and I really hope that people can, like enjoy it for what it is. It's one of those pulpy novels, but now narrated through the voice of the female lead. And I think that's what makes it really interesting."
Richa, after debuting in a small role in the comedy film 'Oye Lucky! Lucky Oye!', got a breakthrough with a supporting role in 'Gangs of Wasseypur'.
How she looks at her journey in the entertainment industry, the actress replies: "I feel like I'm just like, at the first quarter of my journey, to be honest. I've seen everything change so rapidly in the last 10 years since I've been active. And I think that it's only going to get better. For true artists to actors, it's a good time. And now that I'm entering into production and writing, it's a very fulfilling phase because you can use more than just your face and your body, you know, you can see things in the world with the work you put out."
About her upcoming projects, she reveals: "There's 'Fukrey 3', which is a hugely successful franchise, which is what we're currently shooting for. There are basically three films. I wish I could announce them right now but I can't. I mean, I'm shooting one in July one after that, there's one film on mental health and then there's a crossover film in the UK. These are the confirmed projects. There's of course S2 'A Great Indian Murder' and things like that. So it's going to be a full full full year."
Like many celebs, she is keen on doing reality shows, the actress says: "What kind of reality show if it's a reality show where you know like these two people go on highways and eat local street food Yeah, I'm game for that. But the reality show consists of me being in like captivity, like a house with other people and forcibly fighting with them or being locked up somewhere, that never, ever, ever!"
Written by Pravesh Bhardwaj, the audio show 'Baby Doll' is available on Audible.
Shahid Kapoor & Kriti Sanon's Romantic Film Gets Postponed, To Release In 2024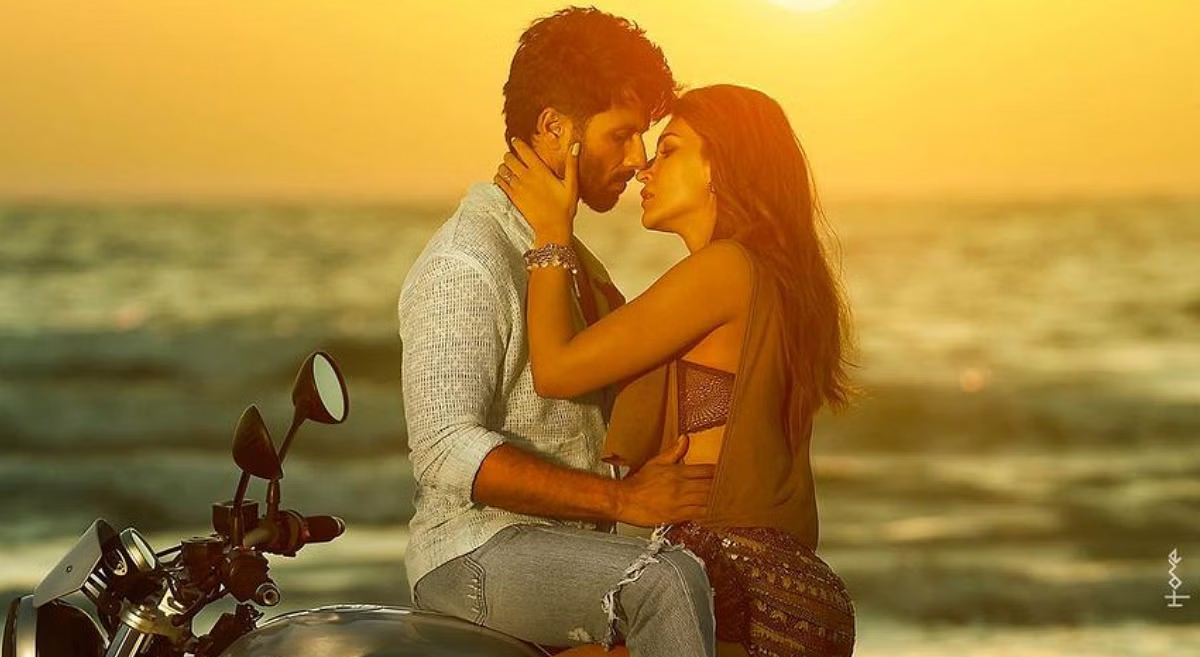 Makers of the upcoming untitled romantic drama film starring Shahid Kapoor and Kriti Sanon on Tuesday announced the new release date of the film.
Taking to Instagram, production house Maddock Films shared a poster of the film and wrote, "Mark your calendars – Valentine Week!- Jio Studios and Dinesh Vijan present an untitled film starring Shahid Kapoor and Kriti Sanon, set to release on February 9, 2024."
Apart from Shahid and Kriti, the film also stars the legendary actor Dharmendra. Earlier the film was slated to hit the theatres in October 2023, then it was shifted to December 7. Now it's set to release in Valentine's Week, February 9, 2024.
Previously, the makers unveiled the first look of the actors, and undoubtedly Kriti and Shahid looked super hot together. In the image, Shahid and Kriti can be seen sitting on a bike and facing each other. Amidst a sunset backdrop, the actors can be seen in an intimate pose, garnering fans' attention.
Dinesh Vijan, Jyoti Deshpande and Laxman Utekar have produced it. The film marks Shahid and Kriti's first on-screen collaboration.
Meanwhile, Shahid was recently seen in the action thriller film 'Bloody Daddy'. Helmed by Ali Abbas Zafar, the film streamed on the OTT platform JioCinema.
Kriti, on the other hand, will be next seen in the action thriller film Ganapath – A Hero Is Born. Apart from Kriti, the film also stars Tiger Shroff and Amitabh Bachchan in the lead roles. Kriti will also be seen in The Crew alongside Kareena Kapoor Khan, Tabu and Diljit Dosanjh. 'The Crew' is all set to hit the theatres on March 22, 2024.
Rajinikanth Drops Hints About Plot Of His 170th Film: 'Huge Entertainer With Social Message'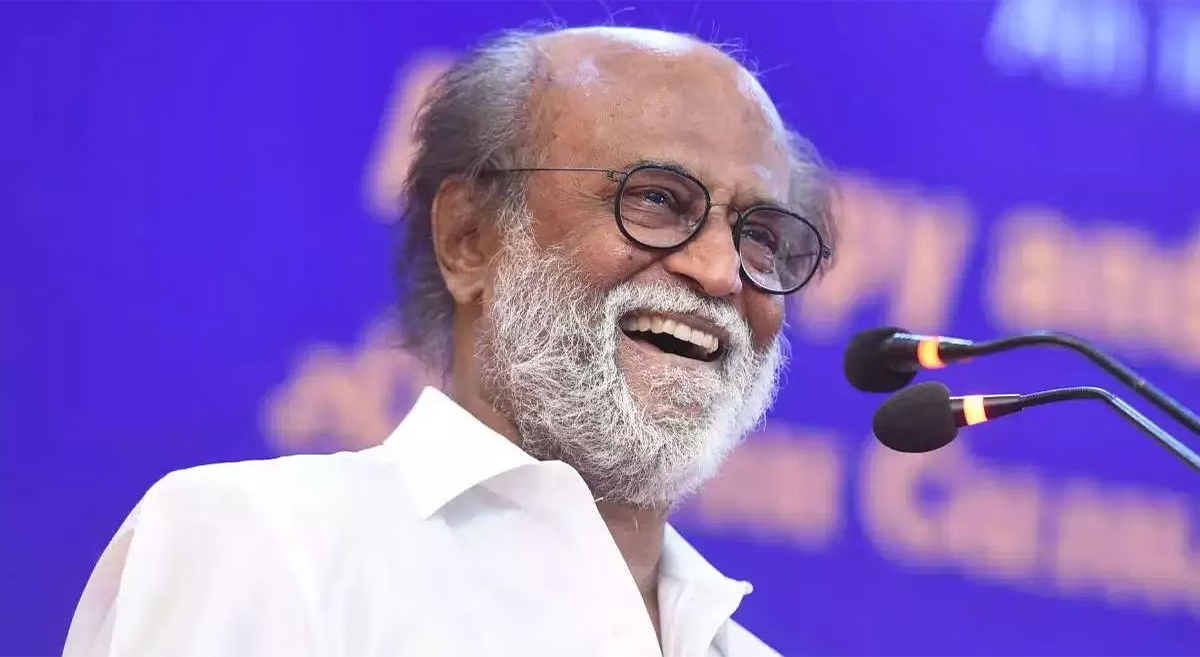 Cinema icon Rajinikanth on Tuesday said he will soon start shooting for his 170th movie, which will be an entertainer with a social message.
The currently untitled film, to be backed by Lyca Productions, was announced in March. It will be directed by TJ Gnanavel of "Jai Bhim" fame.
"I'm doing my 170th film with director Gnanavel and Lyca which will be a huge entertainer at the same time with a social message," the 72-year-old actor told reporters at the Chennai airport before leaving for Thiruvananthapuram.
"I am going to shoot for my 170th movie… The title for the movie is not decided yet," Rajinikanth said.
Anirudh Ravichander is attached to compose the music for the Tamil film, to be produced by Subaskaran.
Actors Fahadh Faasil and Rana Daggubati will star alongside Rajinikanth in the movie, Lyca Productions announced on microblogging site X on Tuesday. The cast also includes Ritika Singh, Manju Warrier and Dushara Vijayan.
Rajinikanth was recently seen in "Jailer", directed by Nelson. The film, which was released in August, has emerged as a box office success.
The veteran actor said the film has been a "victory beyond expectations."
Rajinikanth's upcoming films also include a yet-untitled project with Lokesh Kanagaraj and daughter Aishwarya Rajinikanth's "Lal Salaam".
Aamir Khan Announces Film Lahore 1947 With Sunny Deol, Calls Gadar 2 Star 'Immensely Talented'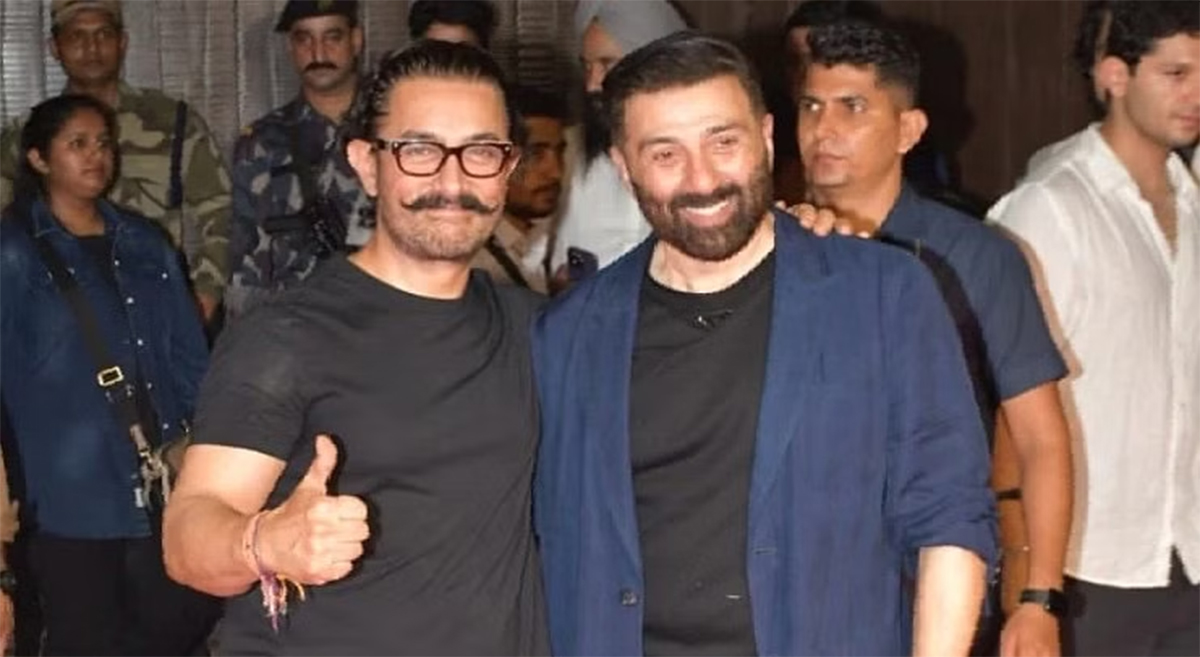 Actor Aamir Khan on Tuesday (October 3) announced his next production venture Lahore, 1947, starring Sunny Deol in the lead role. The film will be directed by Rajkumar Santoshi.
Aamir Khan's production house shared an official statement to make the announcement on X (formerly known as Twitter).
The statement read, "I, and the entire team at AKP, are most excited and happy to announce our next, starring Sunny Deol, directed by Raj Kumar Santoshi, titled Lahore, 1947."
"We look forward to collaborating with the immensely talented Sunny, and one of my favourite directors Raj Santoshi. The journey we have embarked on promises to be most enriching," the statement further read.
Lahore, 1947 marks the maiden collaboration between Aamir Khan and Sunny Deol. However, the actors have previously worked with Rajkumar Santoshi on separate projects.
While Sunny Deol starred in blockbuster films like Ghayal, Ghatak and Damini, Aamir Khan worked with the filmmaker in cult comedy Andaz Apna Apna, which also starred Salman Khan.
Meanwhile, Sunny Deol is currently enjoying the success of Gadar 2 with Ameesha Patel. The film released on August 11 in theatres and it broke several records at the box office. The film has earned over Rs 526 crore.
On the other hand, Aamir Khan was last seen on the big screens opposite Kareena Kapoor Khan in Laal Singh Chaddha. The film failed to impress the audience.