Richa Chadha opens up on her character of a sex worker in audio show 'Baby Doll'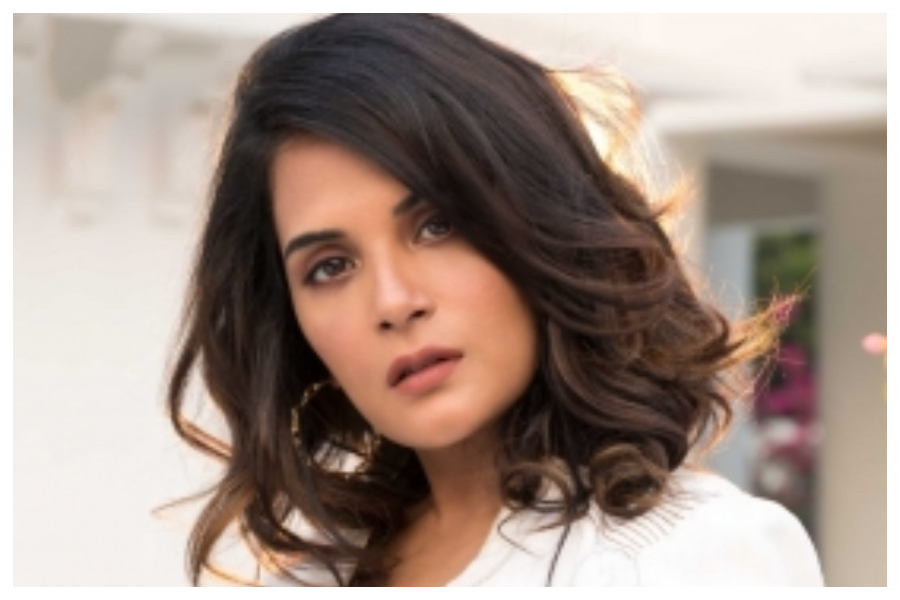 Bollywood actress Richa Chadha shares her experience of working in the audio show, 'Baby Doll' opposite Jaideep Ahlawat. The story revolves around a sex worker, Baby (Richa), her pain and revenge.
Richa says: "I play a character called Baby whose actual name is Babita Rani, and she is somebody who probably got trafficked when she was a child, and has been in this sort of trade against her will. She's a commercial sex worker so she's been in this trade for a while and she's not happy.
"But she learned to live with her reality. And there's still an assemblance of like, niceness and morality in her, even though she's in one of the most looked down upon professions and as a character also."
While talking about the USP of this audio show, the 'Gangs of Wasseypur' actress shares: "I think the USP of the show will definitely be the story and the characters. The directors work very hard on creating this show. And I think that it's got a cliffhanger approach across the whole 14-15 episodes.
"Even in the end it is kind of like, it ends on a note where you wonder whether there'll be a season two or if this is the end of this character, and it's kind of like the story of the underdog."
On sharing about the challenges of narration and preparation for it, she says: "We did a lot of readings Ato get the character right because you know, this is how I normally talk and sound but when we have to do this like a hinterland Hindi character then it has to be real. She has to have a little crassness or little bit of course language also, she's a sex worker. We have used words which typically you will not hear on camera or on radio. We've said words, and we've done things which typically you don't get to see in a podcast or even on camera."
You've played different roles. How you found this different from previous ones, she adds: "I've played a sex worker before, never for a podcast. It is very different in terms of this character's throwing caution to the wind kind of attitude is what makes her a winner in my book. And that's what will make the show on Audible also something that you can relate to you where you will feel funny, like after a few episodes that you are rooting for this character, even though you know, she doesn't really fit the moral compass of most of the audience."
The actress calls her overall experience of working in the podcast fulfilling, as she comments: "My experience of working on this was really quite incredible. We had good producers, both from Audible and the people who are handling it on their behalf from sound and vision. This is an original story. It's really about, like the hinterland, and I really hope that people can, like enjoy it for what it is. It's one of those pulpy novels, but now narrated through the voice of the female lead. And I think that's what makes it really interesting."
Richa, after debuting in a small role in the comedy film 'Oye Lucky! Lucky Oye!', got a breakthrough with a supporting role in 'Gangs of Wasseypur'.
How she looks at her journey in the entertainment industry, the actress replies: "I feel like I'm just like, at the first quarter of my journey, to be honest. I've seen everything change so rapidly in the last 10 years since I've been active. And I think that it's only going to get better. For true artists to actors, it's a good time. And now that I'm entering into production and writing, it's a very fulfilling phase because you can use more than just your face and your body, you know, you can see things in the world with the work you put out."
About her upcoming projects, she reveals: "There's 'Fukrey 3', which is a hugely successful franchise, which is what we're currently shooting for. There are basically three films. I wish I could announce them right now but I can't. I mean, I'm shooting one in July one after that, there's one film on mental health and then there's a crossover film in the UK. These are the confirmed projects. There's of course S2 'A Great Indian Murder' and things like that. So it's going to be a full full full year."
Like many celebs, she is keen on doing reality shows, the actress says: "What kind of reality show if it's a reality show where you know like these two people go on highways and eat local street food Yeah, I'm game for that. But the reality show consists of me being in like captivity, like a house with other people and forcibly fighting with them or being locked up somewhere, that never, ever, ever!"
Written by Pravesh Bhardwaj, the audio show 'Baby Doll' is available on Audible.
SRK's Mumbai bungalow Mannat gets a diamond-studded nameplate
Superstar Shah Rukh Khan, who is known as the king of Bollywood, has added more jewels to his crown – quite literally. His bungalow, Mannat is one of the iconic places in Mumbai, and now he has cranked it up a notch by getting a diamond studded nameplate for his residence.
Several fan clubs of the 'Chak De! India' star recently shared the pictures of the nameplate on their social media as they swarmed to the King's castle to take a glimpse of the shimmery nameplate, which surfaced roughly two months after the previous nameplate.
In the pictures, two diamond nameplates could be seen with Mannat written on the left side and Landsend written on the right. Previously, it was a blackboard with Mannat Landsend embossed on it.
Landsend because the sea-facing bungalow is situated in the land's end part of Bandstand in Bandra.
SRK often greets his fans from his balcony as he did recently on his birthday on November 2. Fans now have all the more reason to put the camera shutter sound in action with the installation of the new nameplate.
On the work front, SRK has three big-ticket releases in the pipeline first of which is 'Pathaan' from the YRF spy universe. The film will mark SRK's return to the silver screen after a hiatus of 4 years. Additionally, he also has Rajkumar Hirani's 'Dunki' in which he will share the screen with Taapsee Pannu and south director Atlee's 'Jawan'.
Alia Bhatt, Ranbir Kapoor bring home their baby girl
Bollywood star couple Alia Bhatt and Ranbir Kapoor were seen bringing home their baby girl on Thursday.
The new proud parents reached their home Vastu on Thursday morning. Alia was glowing in an all black outfit while Ranbir was seen sitting in the car cradling their bundle of joy as they travelled from Sir HN Reliance Hospital to their home.
Alia, who delivered her first baby on November 6, had announced the birth of her first child in a joint note by her and Ranbir on Instagram.
It read: "And in the best news of our lives: Our baby is here.. and what a magical girl she is. We are officially bursting with love – blessed and obsessed PARENTS!!!!! love, love, love. Alia and Ranbir."
The couple, who started dating in 2018 on the sets of 'Brahmastra Part One: Shiva', got married earlier this year in April.
Khan Squared: SRK to appear in Salman Khan's 'Tiger 3' as Pathaan
The daredevilry of 'Pathaan' is going to spill into 'Tiger 3'. That Salman Khan will appear in 'Pathaan' in his Tiger avatar had been confirmed some time back, but now comes the news that Shah Rukh Khan will show up in 'Tiger 3' to enact a thrilling sequence.
'Pathaan' as well as the 'Tiger' and 'War' franchises ('War' being the superhit film where Hrithik Roshan plays RAW agent Major Kabir Dhaliwal) are three important pieces of the spy universe unspooled by Yash Raj Films.
"Shah Rukh Khan will shoot for 'Tiger 3' immediately after the release of 'Pathaan', thus confirming his presence in the Tiger franchise. In Aditya Chopra's spy universe, the paths of SRK, Salman and Hrithik will constantly cross to build up the grand finale of the spy universe," a well-placed source reveals.
SRK's shoot schedule for 'Tiger 3' is being planned immediately after January 25, 2023.
The source added: "This will be a massively mounted action sequence where Pathaan and Tiger come together for a very crucial scene. This will also be a huge cinematic moment for audiences to love."
"The spy universe is turning out to be deliciously thrilling because it brings the biggest superstars together in a riveting, edge of the seat sequences that are important for the plot to move forward. Now, all eyes are on when Hrithik Roshan will enter the spy universe."