Rhea Chakraborty linked to drugs supply racket in Bollywood, claims NCB
In a startling development, the Narcotics Control Bureau (NCB) has claimed that actress Rhea Chakraborty and others were allegedly involved in a major criminal conspiracy to run a drugs racket, for Bollywood and other high society people.
In its draft charges filed before a Mumbai Special NDPS Court on Tuesday, the NCB has detailed how between March-December 2020, Rhea, her brother Showik and 34 others accused in the death case of the late Sushant Singh Rajput, were part of a plot to finance, procure, sell, transport and distribute drugs like Ganja, Charas, Cocaine, LSD to the high-profile end-users.
As part of the plot, from January-August 2020, Siddharth Pithani — a friend of Rajput, found dead in his rented Bandra home on June 14, 2020 — was in regular touch with the actor (Rajput) and his girlfriend Rhea, her brother Showik, domestic aides like Samuel Miranda, Dipesh Sawant and others to procure Ganja, as per the NCB draft charges.
The probe agency revealed how Pithani had used a private bank app of Rajput to source Ganja and other drugs from his bank account, describing them as 'puja samagri' (prayer materials) and accordingly abetted Rajput's extreme addiction to drugs.
The NCB contended that the actress' brother Showik Chakraborty was also allegedly linked with drug peddlers from whom he received packets on behalf of Rajput.
While Rhea was arrested in September 2020 and released on bail after almost a month in October 2020, Pithani was nabbed in May 2021 and released on bail last week, as part of the NCB's avowed probe to uproot what it termed athe drugs citadel Mumbai, especially in Bollywood'.
After hearing the arguments from both sides in the case, the Special NDPS Judge V.G. Raghuvanshi will decide on which of the 38 charges shall be framed against the 35 accused.
Delhi Police has conducted raids on journalists and their associates associated with News Click.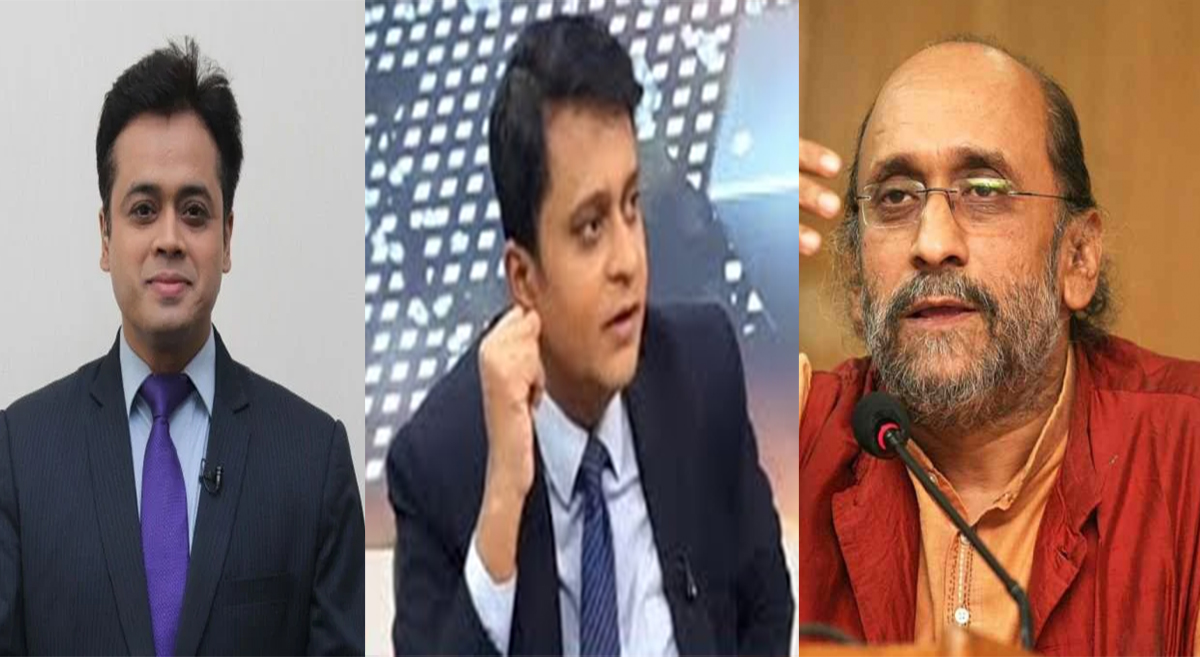 Delhi Police raided the houses of senior journalists Abhisar Sharma, Sanjay Rajoura, Anindya Chakraborty and Paranjay Guha Thakurta this morning. His mobile and laptop were confiscated for investigation.
Delhi Police raids the houses of journalists Abhisar Sharma and Bhasha Singh, mobile-laptop seized
Action taken as soon as the day broke amid allegations of Chinese funding
Delhi Police raided the house of journalists Abhisar Sharma and Bhasha Singh associated with news portal News Click on the morning of October 3. This action has been taken in connection with the allegations of the news portal getting funding from China. Journalist Abhisar Sharma himself informed about the action. Has tweeted.
Abhisar Sharma tweeted, "Delhi Police reached my house in the morning and confiscated my laptop and mobile.
Journalist Bhasha Singh
Police has also raided the house of. Bhasha also gave information by tweeting. He wrote, "This is my last tweet. Delhi Police has confiscated my mobile."
What was the whole matter?
A report in The New York Times alleged links between Neville Roy Singham, who financed the news website NewsClick, and the Chinese Communist Party. The report claimed that Neville Roy Singham's network promoted disinformation and was pro-China. Influenced the mainstream narrative by promoting messages.
Union Minister Anurag Thakur had given information in a press conference regarding the raid on @newsclickin. He said that Singham financed NewsClick and he is being funded by China. The Enforcement Directorate (ED) had started investigating New Delhi-based NewsClick in the year 2021 regarding foreign funding. According to the Indian Express report, the ED had raided the offices of Newsclick and the residences of its directors in connection with "allegedly received foreign funds totaling Rs 30.51 crore".
Major action by Delhi Police in the case registered under UAPA Act
Search operation at some employees/journalists associated with an organization named News Click….
This search operation is going on in Delhi-NCR… This search operation is going on in the case registered under the UAPA Act by the Special Cell of Delhi Police…
According to Delhi Police source, search operation is going on at about 30 to 40 places…
Customs Arrest Kenyan Woman With Gold Worth Rs.1.6 Cr From Mumbai Airport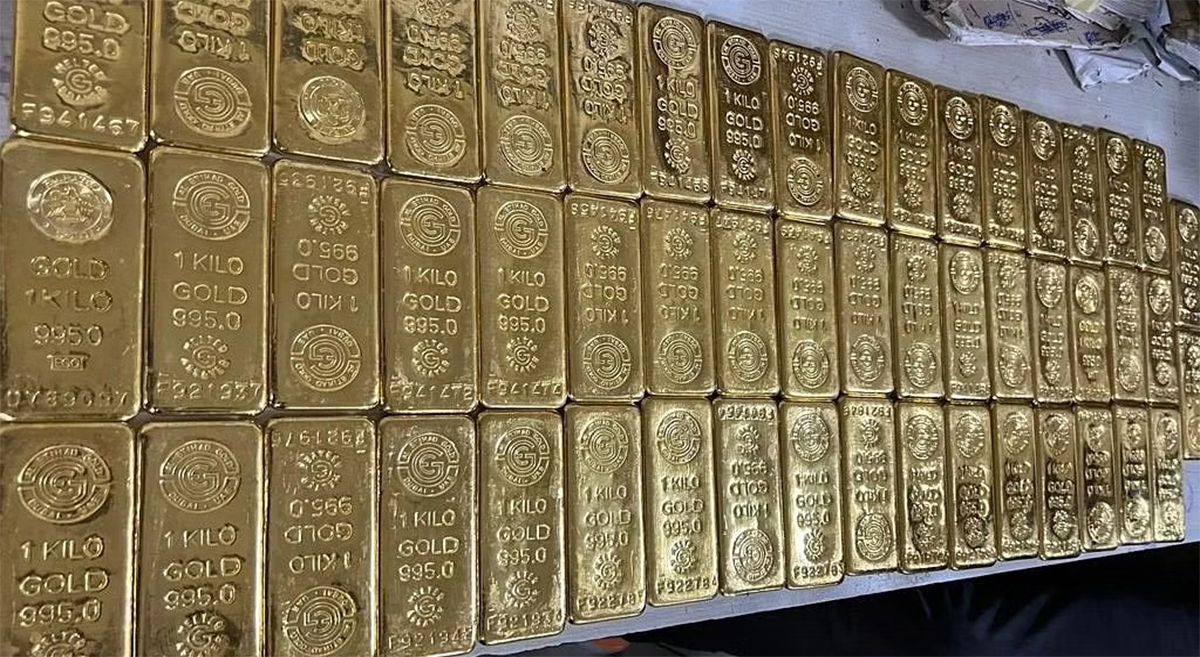 The Air Intelligence Unit (AIU) of Customs has arrested a Kenyan woman from Chhatrapati Shivaji Maharaj International (CSMI) Airport and seized gold worth ₹1.63 crore from her. She had come from Nairobi on a passport issued by the United Kingdom and Northern Ireland.
Acting on a tip-off, the AIU intercepted Sahra Mohammed Omar, 40, at CSMI airport on Saturday. The officials recovered gold weighing 3,404 gm hidden in her inner wear and from her body. According to the officer, it appears that Omar has been involved in smuggling activities. The investigating agency said that the probe is still at initial stage hence the nexus is yet to be revealed. Omar has been sent to judicial custody for 14 days.
Ghaziabad: Hindu Group Manhandles Traffic Cop After He Fined A Vehicle With 'Jai Mata Di' Sticker On It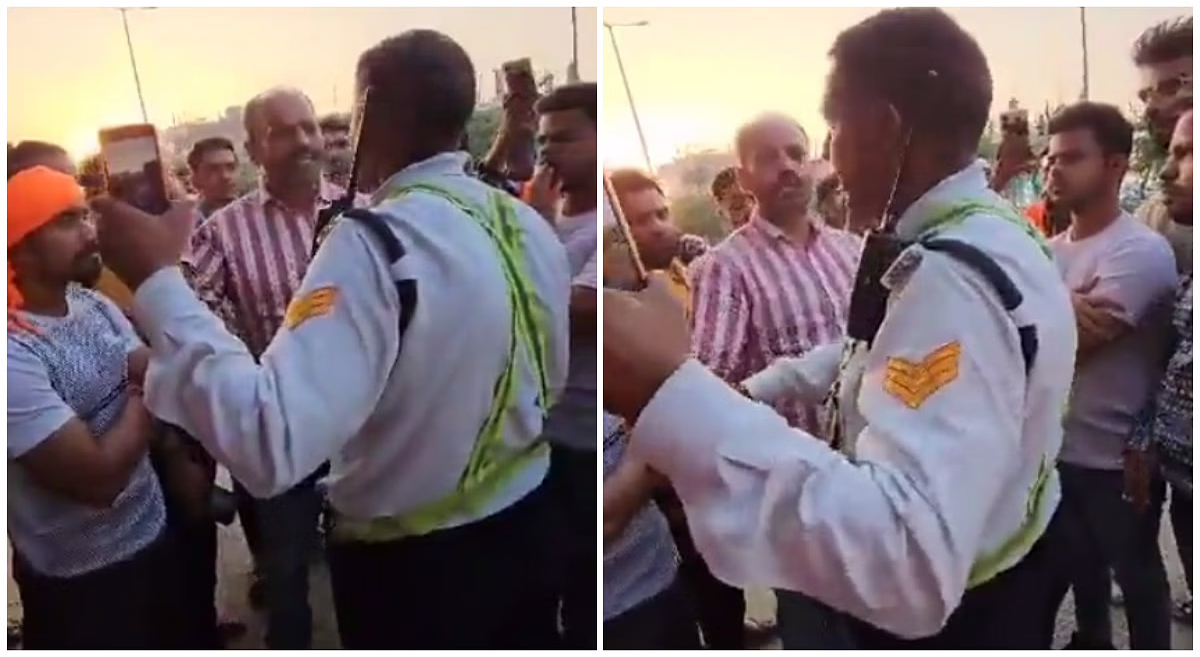 Ghaziabad: A shocking video has been doing rounds on social media in which the president of a Hindu organisation can be seen misbehaving with a traffic police constable in Ghaziabad. The incident of an altercation between Hindu Raksha Dal National President Pinky Chaudhary and Ghaziabad Traffic Police constable was caught on social media. The argument took place after a car was fined by the constable.
There was a fierce argument
There was a fierce argument between the national president of Hindu Raksha Dal who was accompanied by few of his followers or members. They are also seen in the video surrounding the traffic cop and arguig with the police personnel over the issue. After few minutes of argument with the cop, Pinky Chaudhary stepped in and shouted at the traffic police constable.
The traffic police constable allegedly fined the national president for writing 'Jai Mata Di' on his car
The traffic police constable allegedly fined a car at Rajnagar Extension for writing 'Jai Mata Di' on the car. The video of the altercation is going viral on social media. Pinky Chaudhary is seen yelling at the police constable in the video. After shouting at the constable, Pinky Chaudhary also tried to take the mobile phone of the constable, in which he was recording the act of Pinky Chaudhary.
Pinky Chaudhary also asked the traffic police constable to call 'Yogi'
Pinky Chaudhary also asked the traffic police constable to phone his seniors and also asked him to call 'Yogi' if he has the guts. Pinky Chaudhary was trying to show the constable that he is not afraid to talk to Uttar Pradesh Chief Minister Yogi Adityanath and asked the constable to call the CM if has the gut. The traffic police constable stood patiently and was recording the act of Pinky Chaudhary and his followers who were along with him.