Paine leaves Tasmania before historic D-N Test in his home state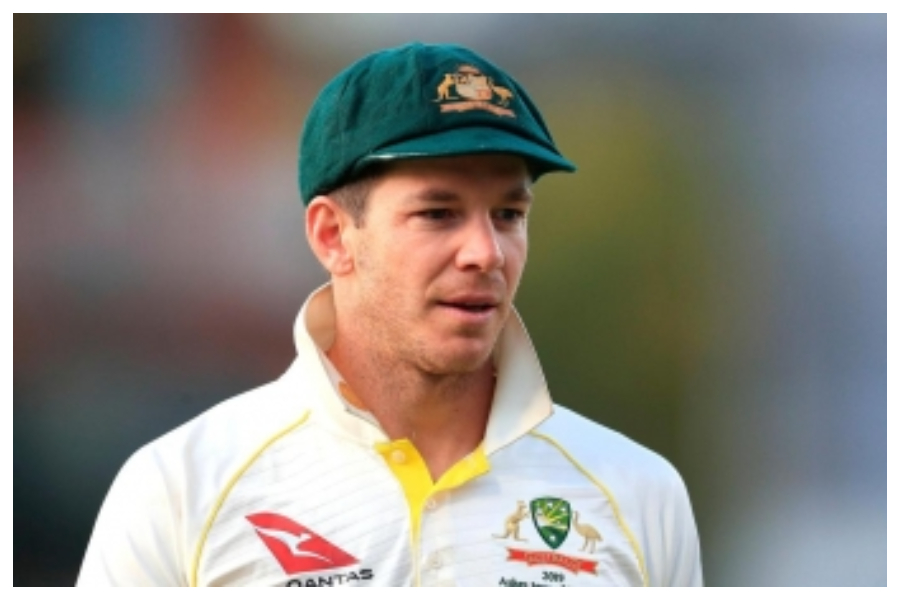 Former Australian skipper Tim Paine is unlikely to be in the spectators' gallery when the fifth and final Ashes Test commences at the Bellerive Oval in Hobart — the wicketkeeper-batter's hometown – on January 14.
A report on Tuesday said that the 37-year-old Paine, who had voluntarily stepped down as captain in the wake of a sexting scandal ahead of the Ashes, had left Tasmania before the historic day-night Test in his home state.
"He's instead on holiday interstate," foxsports.com.au quoted Sydney Morning Herald as saying on Tuesday.
Paine, who took an indefinite break from all forms of cricket days after he stepped down as the Australian Test captain in the wake of the scandal, has never played the longest format of the game at his home ground.
Paine has played 20 Tests in Australia between 2017 and 2021, but none in Tasmania. He narrowly missed the chance to lead Australia in his home state when the scheduled one-off Test against Afghanistan at the Bellerive Oval in November was postponed after the Taliban takeover.
Paine, who stepped away from the cricket after it was revealed that he had sent lewd messages to a former Cricket Tasmania employee in November 2017, is "terribly disappointed he's not playing cricket".
"He's going OK is how I'd describe Tim," Australian Cricketers Association chief Todd Greenberg recently told SEN radio.
"He's terribly disappointed he's not playing cricket and I'm disappointed he is not playing cricket too, but we are keeping in close contact and we'll help him through it. We made it very clear to Cricket Australia we thought there was a different way that could have been handled, but we're not always going to agree. The players felt it could have been handled differently, and they felt like the governing body didn't have their back at that particular time.
"We're creating trust between the players and the governing body, and that's a big part of that. We took some steps backwards in that scenario, that's just being brutally honest."
Thomas Cup: All the players have gone crazy, slept with medals around their necks, says HS Prannoy
When they left Indian shores for the Thomas and Uber Cup finals in Bangkok, none of the Indian men's team players had expected that they would win their maiden title.
They had expected to win a medal, probably bronze. But a gold medal was beyond their imagination, and that is the reason why the players went to bed late on Sunday night with medals still around their necks.
"We never thought we will win the Thomas Cup; we were thinking that we had a good chance of winning a medal but this is beyond our dreams," said HS Prannoy, who won two tie-deciding third singles matches in the quarterfinals and semifinals to propel the Indian team into the final against Indonesia.
"All the players have gone crazy since the win against Indonesia in the final. We had a huge celebratory dinner, spoke to friends and family and just enjoyed ourselves. Most of us slept Sunday night with medals around our necks, It's such a beautiful medal," said Prannoy during an online interaction with select journalists from Bangkok.
The 29-year-old from Kerala said, though they ran onto the court for wild celebrations after Kidambi Srikanth defeated Jonatan Christie in the second singles to seal India's 3-0 victory against Indonesia, the feeling and importance of the achievement only sunk in early on Monday morning.
"It's only sinking in now that what an achievement we have had. It will definitely be an inspiration for the next generation of badminton players in the country. They will think that if these guys can win the Thomas Cup, we also can," Prannoy said.
Prannoy said it was a very crucial week and an unbelievable experience for him and the nine other players that are part of the Indian men's team because they have not seen this level of bonding between the players.
"All of us will never forget this week in our lives. I have played in team competitions earlier also and have known all these players on the circuit, but this entire week was totally different. Everyone was supporting each other, encouraging and guiding each other. It was a great experience," said Prannoy.
Prannoy is scheduled to participate in the Thailand Open this week in Bangkok and will return to India after May 21. Just like all other players, he wants to share this joy personally with his family and friends. But before that, there is the unfinished business of the Thailand Open. Expect some more fireworks from the Indian players in Bangkok this week.
Sarthak Chavan achieves historic podium finish at Thailand Talent Cup
Honda Racing India rider Sarthak Chavan has created history by securing a podium finish at Thailand Talent Cup (TTC) 2022 Round 2 at Chang International Circuit, here.
This marks the first time in the racing history of Honda Racing India that an Indian rider has achieved this remarkable feat.
Showcasing his riding skills, the 15-year-old lad from Pune meticulously maneuvered his way in race 2 of the round to reach top 5 after his 12th position start on the grid. Giving a tough fight to the competition even under wet conditions, Sarthak boldly took on the finest of Asian riders and finished the race in third place with just 0.583 seconds behind the race leader.
"I am very happy with my performance in this round as I was able to give my maximum on the track. With learnings from the last round and training with my mentors, I achieved 3rd place on the podium. This win has boosted my confidence and I will continue to fight hard to bring more laurels for the country," Sarthak said in a release issued by his racing company on Wednesday.
Sarthak's teammate Kavin Quintal (16-year-old) too showed the might of a confident young Indian rider in the race. Starting 15th on the grid of 16 riders, the Chennai boy made a good start and overtook 5 riders in lap 1 itself. From there till the end of race 2, Kavin persevered through the stiff competition and closed at 9th position with the total time of 29:50.642.
The combined effort of the two riders helped the team gain 32 points. The Honda Racing India team entered the second round of Thailand Talent Cup 2022 with a total of 13 points. After securing 12th & 15th place on the grid in qualifying race of round 2, Sarthak Chavan and Kavin Quintal showed aggression in race 1 and climbed up to finish at 9th and 13th position respectively.
With this, Sarthak added 6 points and Kavin 4 points to his kitty. With the end of round 2 of Thailand Talent Cup 2022, Sarthak Chavan now holds a total of 35 points while his teammate Kavin Quintal has 10 points in his kitty.
Rudrankksh and Abhinav, make it 1-2 for India in men's 10m air rifle at Suhl Junior World Cup
India made it a 1-2 in the men's 10m air rifle competition of the ISSF Junior World Cup in Suhl, Germany, after Rudrankksh Balasaheb Patil won gold and Abhinav Shaw silver in a tight title-decider going 17-13 in the former's favour.
The Indian duo shot consistently well throughout Wednesday morning, first crossing the eight-man final stage elimination hurdle and then putting up a show in the gold-medal matchup.
Earlier on Tuesday, day one of competitions, Rudrankksh had also topped the qualification stage with 627.5 points, leading three Indians into the top-eight stage. Paarth Makhija accompanied the duo, holding on to his fifth position in qualifying in the end classifications.
But Wednesday morning belonged to Rudrankksh who dominated all three stages of the competition over two days of shooting. In the final, it was Abhinav who started the stronger in the early stages, going up 4-2 after the first three shots.
Rudrankksh recovered quickly though, and went past his countryman, keeping his nose ahead till the very end to seal victory. Germnay's Nils Palberg won bronze.
In Junior women's 10m air rifle, Ramita of India, after topping qualification on Tuesday with a solid 630.5, also topped the final stage elimination with a score of 261.0. However, she settled for silver in the end, going down 8-16 to France's Oceanne Muller, the reigning junior world champion and Tokyo Olympics finalist, in the gold medal match.
India are presently topping the medals tally as well with one gold and two silver medals.