Paine could be a distraction if he is in the Playing XI for Ashes: Healy
Former Australian wicketkeeper-batter Ian Healy feels that Tim Paine could be a "distraction" if he remains in the side for the Ashes beginning at the Gabba on December 8, which could harm the home team's prospects.
Paine voluntarily stepped down as Australia Test captain in the midst of a sexting scandal with a Cricket Tasmania (CT) woman official, although the wicketkeeper-batter has said he will be available for selection for the five-Test series.
Cricket Australia (CA) has also said that it was Paine's individual decision to step down and that the 37-year-old was not pushed to resign. In fact, coach Justin Langer too wanted him to continue as skipper.
Healy, who kept wickets for Australia in 119 Tests, said he is concerned about the distraction Paine's inclusion will bring on the team. The Australian great said that though CA was right in keeping Paine in the Test XI, he has questioned the former captain as to why he wants to continue given that his presence could bring a lot of distraction to the side.
"My answer is yes (he should be in the playing XI)… but if it's the distraction he doesn't want, and that's why he stood down from the captaincy, he wasn't told to stand down and was actually implored by his coach to stay, but he didn't want to be a distraction," Healy told SEN's Pat and Heals on Monday.
"So, he's going to be a distraction if he plays, if he doesn't want that distraction he shouldn't be playing either, he shouldn't be making himself available.
"He certainly has made himself available, I'd probably be looking at seeing how it goes."
Healy said that Australia had plenty of wicketkeeping options if it chooses to replace Paine. Among them, the former cricketer said, Alex Carey is Australia's best choice given that he keeps wickets in one-day cricket, while Matthew Wade too has played Tests in the past 12 months.
Healy also named Queensland's Jimmy Peirson and Western Australia's Josh Inglis who could be given a chance.
"Well I think Carey, I don't think he's done anything wrong not to get that job, and he's just young enough at 30-years-old. Having said that, my selection would have been Josh Inglis. Carey certainly deserves to have a go, but if George Bailey (CA chairman of selectors) and his selectors say, 'No, we're going to go young and build the future', then it looks like Josh Inglis of Jimmy Peirson, but I'd say it's Josh Inglis, who has absolutely jammed the door with his foot."
The 26-year-old Inglis has played 45 first-class games and averages 33 with the bat. He was a member of the Aaron Finch-led Australian side that recently won the ICC T20 World Cup.
The Ashes begins in Brisbane on December 8.
England beat Germany after extra time to win UEFA women's Euro
England beat Germany 2-1 after extra time in a packed Wembley Stadium in London, bringing home the trophy of the UEFA women's Euro for the first time.
Germany suffered a heavy blow minutes ahead of the final on Sunday evening as their captain Alex Popp had to pull out after picking up an injury during the warm-up.
The 31-year-old forward had scored in all five previous matches in this tournament and scored twice in Germany's 2-1 win against France in Wednesday's semifinal, reports Xinhua. England, reaching the Euro's final for the third time, couldn't break the deadlock until Ella Toone came off the bench to score the opener in the 62nd minute.
But midfielder Lina Magull helped Germany equalise in the 79th minute.
The 1-1 scoreline was held until the 110th minute while substitute Chloe Kelly prodded in her first goal for the England team.
"What we've done is incredible. I knew we had England behind us- we saw that coming to the stadium," said England head coach Sarina Wiegman in front of 87,192 fans in Wembley.
"But the whole tournament we've had so much support from our fans. I'm so proud of the team."
The 52-year-old Dutchwoman, who also guided the Netherlands to win the women's Euro trophy in 2017, is the first coach to lead two different teams to the title.
Pakistan Cricket Board wants ICC to form strategy on growth of franchise T20 leagues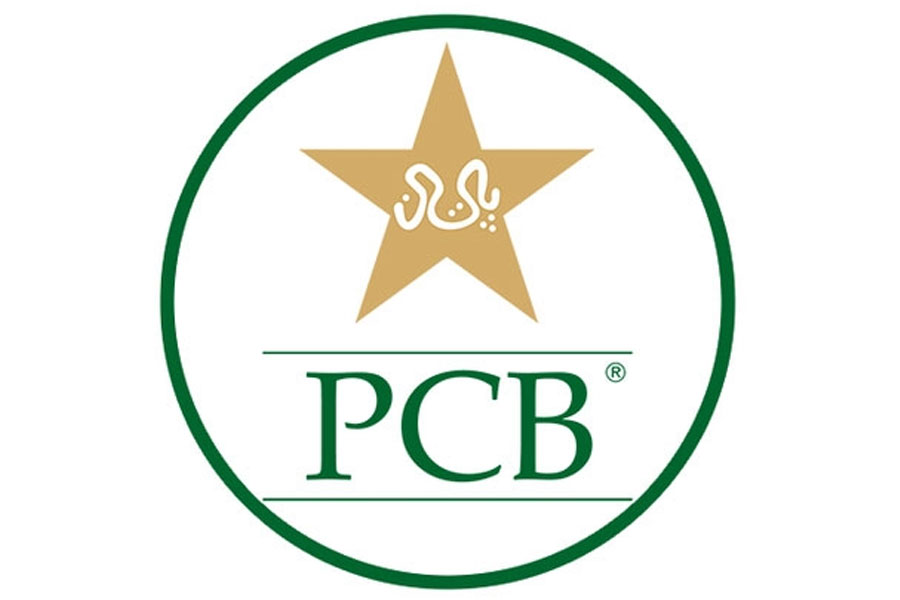 Pakistan Cricket Board (PCB) said on Saturday that it has asked the International Cricket Council (ICC) to form a strategy on controlling the growth of lucrative franchise T20 leagues with rising concerns about its impact on the international cricket calendar.
Earlier this week, South Africa pulled out of a three-match bilateral ODI against Australia in January as it clashes with their new domestic T20 competition, the third time they will be attempting to have a successful franchise T20 League.
The next cycle of the Future Tours Programme (FTP), for 2024-31, which shows the schedule of teams playing bilateral series against each other and at what venues, is set to be confirmed in the upcoming week during the annual conference of the ICC at Birmingham.
"Growth of franchise cricket is impacting the already crammed international cricket calendar. The PCB is concerned about this development and wants the ICC to formulate a strategy on this issue," said PCB Chief Executive Faisal Hasnain in a statement.
"We have sent a proposal to the ICC, which they have added to their meeting agenda. Two other boards have also conveyed their apprehensions to the ICC on this matter and urged the ICC to create a working group to debate on the expansion of franchise-based T20 leagues," added Hasnain.
Talking about the confirmation of the FTP, in the context of Pakistan recently starting to host international cricket at home, Hasnain remarked, "Finalising the Future Tours Programme (FTP) is very important for us.
"This will give us certainty about which teams will be visiting us and which countries we will be touring. 80 per cent of the FTP has already been agreed upon and the remaining 20 per cent will be completed in the upcoming meeting."
The upcoming ICC Annual Conference in Birmingham also marks the first time the meeting will happen after a Covid-19 pandemic caused a stoppage. "The annual conference presents a unique opportunity for networking with representatives of the world cricket.
"We are planning several initiatives that involve fellow members and meetings have already been set up on the sidelines with other boards to collectively enhance our common interest," concluded Hasnain.
T20 World Cup could be a swansong for several Australian cricketers, indicates Finch
Australia white-ball skipper Aaron Finch has no doubt in his mind that he will be leading an "ageing side" in the ICC T20 World Cup at home later this year, and indicated that the tournament could be a swansong for several cricketers, especially batters.
As Australia prepare to defend the title they won in the UAE in 2021, Finch added that lifting the trophy in front of a packed Melbourne Cricket Ground in November would be a dream come true for him.
"It might be a full stop on everything (several players retiring from T20Is, including him) if it goes to plan like that. Fairy tales can happen in sport," Finch, 35, was quoted as saying by cricket.com.au during the 100-day countdown celebration to the mega event on Friday.
While Finch has indicated that this could be the last T20 World Cup for him, it could also be opener David Warner and wicketkeeper-batter Matthew Wade's last mega T20 event, given that both are in their mid-30s.
Wade has already said the 2022 T20 World Cup will be his international swansong, while Warner has also indicated that he might retire from T20Is to prolong his Test and ODI career. Finch will also probably turn his attention to the 50-over World Cup in India in 2023 to finally call it a day from international cricket.
Asked about his white-ball future post the T20 World Cup, Finch said, "Good question… It obviously shifts to a 50-over World Cup focus… after the (T20) World Cup, so I don't think there's too many T20 games in the next 12 months (after the World Cup) anyway. So I don't know.
"I think just naturally when guys get to their mid-30s, it's going to be that way. Davey (Warner) just keeps going; he could play for another 10 years, I think, with how fit he is and how much he loves the competition and continuing to challenge himself.
"(Matthew) Wadey has gone through a few phases (and) he's now become so important to the structure of our team, batting at seven there and being so dynamic. But it's an ageing side, isn't it? Especially in that batting group," said Finch.
Finch added that the World Cup in Australia would be "incredibly tough" after what he saw in the UAE last year where South Africa, in spite of winning four out of their five games, missed out on net run rate.
"Iit's going to be an incredibly tough competition. We saw how brutal the format is with South Africa winning four out of their five games at the last World Cup and still not qualifying on net run rate. It's just so brutal that you do need a bit of luck along the way. So let's see."