Mensa Brands acquires MyFitness, to make it Rs 1,000 cr brand
Direct-to-consumer (D2C) company Mensa Brands on Monday said it has acquired healthfood startup MyFitness for an undisclosed sum, with an aim to make it a Rs 1,000 crore brand in the next three-four years.
The acquisition will help Mensa Brands launch new categories, scale D2C, invest in brand-building and expand to global markets.
"MyFitness is a fast-growing consumer-loved brand and we will scale the brand to have an omni-channel global presence by leveraging our tech-led playbook. We believe we can build MyFitness into a Rs 1,000 crore brand in the next three-four years," said Ananth Narayanan, Founder and CEO, Mensa Brands.
Founded in 2019 by Mohammad Patel and Rahil Virani, MyFitness is popular among fitness enthusiasts, Millennials, Gen Z, and sportsperson.
MyFitness is the first to launch a chocolate variant of Peanut Butter in India and the world's first crispy Peanut Butter.
It is also the official snacking partner of IPL teams, Punjab Kings and Delhi Capitals.
"We're thrilled to be partnering with Mensa Brands, a market leader proven to exponentially scale brands," said Patel.
MyFitness currently has more than 30 SKUs (stock keeping units) with an average selling price of Rs 500.
Mensa Brands, founded by Narayanan who is former CEO of Myntra and Medlife, is backed by global investors like Accel Partners, Falcon Edge Capital, Norwest Venture Partners, Prosus and Tiger Global Management.
It registered a net revenue run rate of Rs 1,500 crore in the first 12 months of operations.
World's slowest student completes his 'Graduation' after 54 years
Arthur Ross finally completed his Bachelor of Arts degree from the University of British Columbia (UBC) on Thursday, May 25 after more than five decades after he started his university degree. Mr Ross, 71, is now the new record holder for the longest time to complete a university degree after taking 54 years to graduate.
"The headline on your story should be 'UBC finally graduates its slowest student,'" the now 71-year-old retiree told UBC with an easy laugh.
Mr Ross enrolled in UBC in 1969. In an interview with BBC, Mr Ross said, "I just wanted to learn because I was curious. That desire for learning, he said, is what inspired him to finish his degree after all these years.
According to a UBC press release, Mr Ross's initial plan was to get a degree in English, but by his second year, Mr Ross's passion for the theatre had fully taken over and he was spending as much time as possible in the theatre department, doing shows and taking courses to pursue his nascent goal of becoming an actor.
"I was besotted with theatre at the time. It was alive then, with a sense of vitality and newness. It seemed just electric to me," Ross remembers. In the department, Ross would cross paths with renowned Canadian actors such as Nicola Cavendish, Larry Lillo, Brent Carver and Ruth Nichol, inspiring him further to pursue theatre.
Two years into his degree at UBC and with stars in his eyes, Ross left to complete a three-year program at the National Theatre School of Canada in Montreal. But the practical reality of the actor's life and his assessment of his own proficiency brought him to a painful conclusion.
"I liked it too much. It wasn't going to be healthy for me. I knew I was a good actor but I always thought you had to be great."
So he did what any aspiring actor who recognizes they may be outclassed would do in 1975. Ross took his three years of academic work at UBC and went to law school in Toronto, graduated and spent 35 years as a civil litigator in Metro Vancouver before retiring in 2016.
In November 2016, he called UBC, got a new student number, and by January of 2017 he was a part-time student focusing on history, with a particular interest in the First World War.
"I simply could not grasp why so many people would be prepared to participate in this butchery," he explains. "However, the great revelation of pursuing a history degree was not in answering that initial question, but in looking at the sordid nature of Canadian history."
"I'm appreciative of the students accepting that old guy tuning in from outer space," he told UBC.
PM Modi congratulates Erdogan on re-election as Turkish president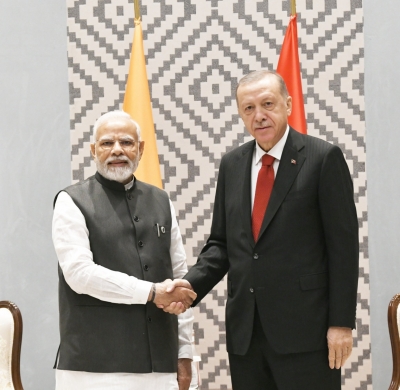 Prime Minister Narendra Modi on Monday congratulated Recep Tayyip Erdogan on securing a fresh five-year term as President
In a tweet, Modi on Monday said, "Congratulations @RTErdogan on re-election as the President of Turkiye! I am confident that our bilateral ties and cooperation on global issues will continue to grow in the coming times."
In Sunday's presidential runoff election, Erdogan secured a historic third term after defeating opposition leader Kemal Kilicdaroglu.
With 99.43 per cent of the votes counted, preliminary official results announced by Turkey's Supreme Election Council (YSK) showed Erdogan winning with 52.14 per cent of the ballots, while Kilicdaroglu received 47.86 per cent.
In the first round of the presidential election on May 14, Erdogan earned 49.52 per cent of the vote while Kilicdaroglu received 44.88 per cent.
Neither secured more than 50 per cent of the votes needed to call a winner in the first round, therefore an election runoff was held for the first time for the presidency.
Mumbai girl embraces Berlin, gives interesting reasons, tips to study in Germany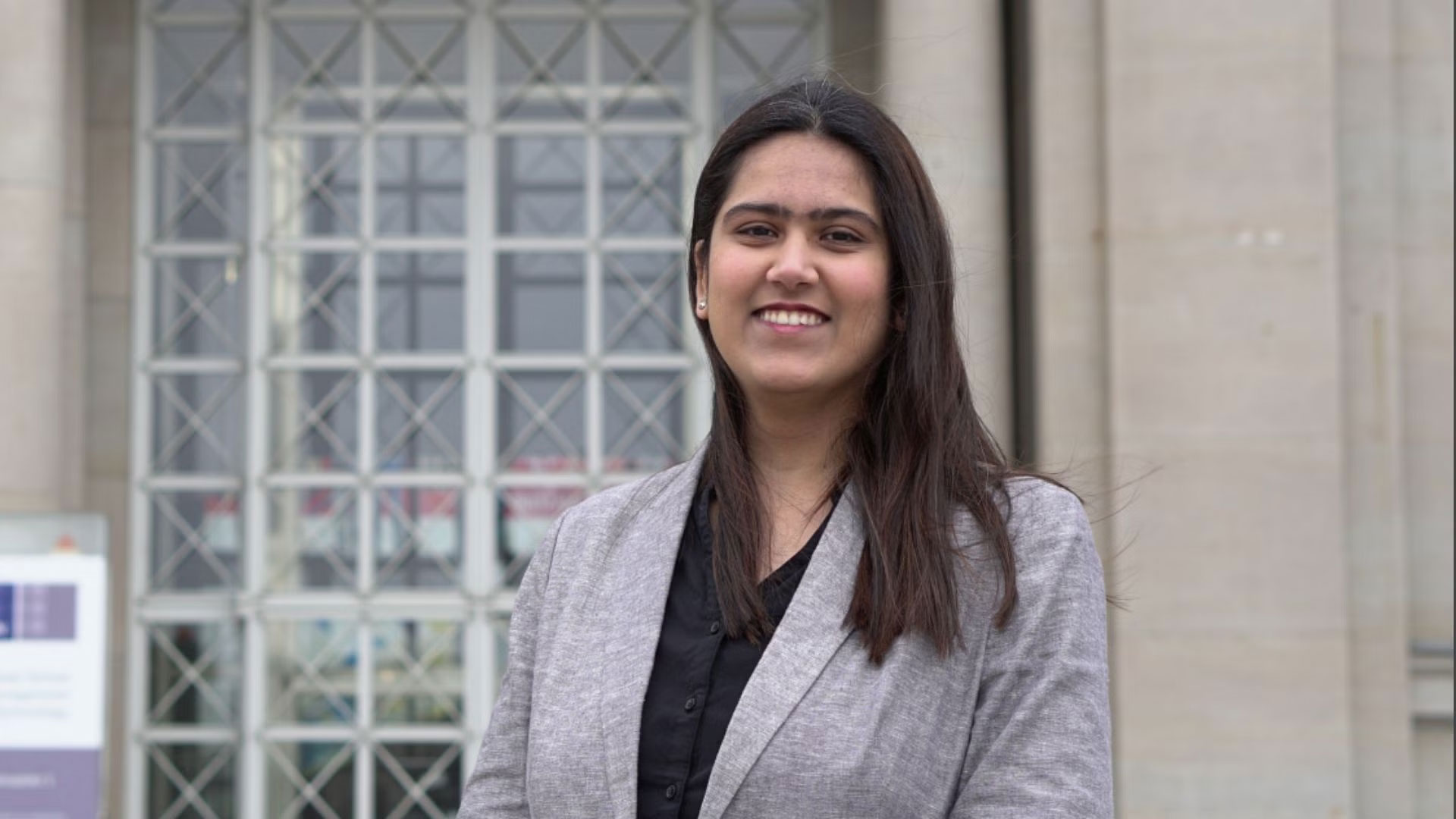 I originally completed my Bachelor's in Management Studies at Smt. M. M. K. College of Commerce & Economics in Mumbai before working as a Research Analyst. I then decided to pursue my Master's at ESMT Berlin.
'Affordable cost of living and work-life balance'
When I made the decision to move abroad, I was looking for a country with not only a great education but also long-term stay possibilities with regard to visa and job opportunities. The affordable cost of living compared to other countries and the work-life balance in Germany helped me narrow my choice. The central location in Europe just added the cherry on top of a delicious cake!
I chose ESMT Berlin due to the curriculum and Social Impact Project. I was looking for a Master's that not only had interesting classes but also gave me hands-on experience. After a six-month intensive course, I could apply my skills in the real world with an internship for another six months. On return to campus, I could choose the subjects that interest me most and end with a Social Impact Project to support a non-profit, before writing my thesis. During my course, I also had the opportunity to co-lead two student clubs – Net Impact ESMT Berlin and Meraki Club with the opportunity to organise the TEDx event.
Different cultures, beliefs, and cuisines
Living in Mumbai allowed me to experience different cultures, and living in Berlin added to this. I learned about different cultures and beliefs and tried some amazing cuisines from all around the world in authentic restaurants. I also lived in Munich during the summer and was mesmerised by the breathtaking nature there. Even though I had read about it before moving, witnessing supermarkets closing on Sunday took an adjustment period. It required some planning to ensure a steady supply of essentials on the weekends. It was also surprising to see restaurants and ice cream parlours close by 10 pm – especially coming from a city that never sleeps!
Advice for Indian students looking to study in Germany
Research based on your needs:
Don't just randomly read through all articles available online. Know what you want first. What is it that you are looking for in Germany? Are you just looking to study or planning for the long term? What type of German city or town would you like to live in?
Reach out to someone who has been living in Germany – be it a friend, family member, counsellor, etc. Ask them about the things you are uncertain about, as well as what challenges they faced and what they loved most about the city they are in. Also, make some connections via LinkedIn – talk to someone from the university or job you are applying to and create a network!
Learn the basics of the language:
It is true that in major German cities, such as Berlin, you can live without knowing German. But do you want to move to a new country and not even know how to say "thank you" or "sorry" in their language?
Understand the document requirements:
Other than getting your visa sorted, there are a lot of formalities you need to complete once you land in Germany. You need to register your apartment, open a bank account, get your tax identity, start your insurance, etc. Know about these requirements in advance so that you can make the necessary bookings and give yourself some time to complete them.
Remember, things may not always go as planned, so give yourself some buffer time, take a deep breath, and relax – because in the end, it will all be worth it!