Mayhem Studios to host India's second-largest drone show after the 'Beating the Retreat' Ceremony in Delhi
Mumbai is set to witness the city's largest drone show on Tuesday night (May 17) at the Mahalaxmi Race Course. The drone show, organised by Mayhem Studios, is set to reveal its much-anticipated Made in India game title and will feature over 750 drones. This will be India's second-largest drone show.
This comes a few months after the spectacular 1,000 drones light show at the Beating the Retreat Ceremony on January 29 in New Delhi.
India became the fourth country after China, Russia and the UK to carry out such a large-scale drone show. The drone show in Mumbai is anticipated to be equally dazzling as it is choreographed by Botlabs, the same start-up behind the Beating the Retreat drone show.
The drone show will begin at 8pm on May 17 at Mumbai's iconic Mahalaxmi Race Course, against the dramatic backdrop of the Mumbai skyline and the Arabian Sea. The show will end with a massive QR code in the sky.
This drone show will be a big bold statement from Mayhem Studios, the Bengaluru-based gaming studio that has promised big gaming titles from India for the world. While India has many gaming studios and backend operations of large global studios, there have been no big gaming titles.
If this new title from Mayhem Studios makes it to the top of the gaming chart, this could inspire other IPs and AAA gaming titles from India.
Will stand with wrestlers till justice is not delivered: Cong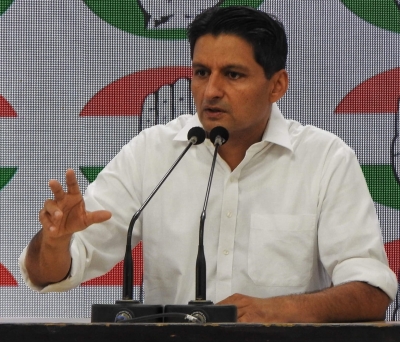 Hours after Union Sports Minister Anurag Thakur called the wrestlers for a meeting, the Congress on Wednesday took swipe at the BJP government for remaining silent on the harassment of the players, and said that the grand old party "will stand with the daughters till the time justice is not delivered".
Addressing a press conference here, Congress leader Deepender Singh Hooda, when asked about the Union Sports Minister calling wrestlers for a meeting, said, "Congress will support the daughters till justice is not delivered to them. It is unfortunate that the government is treating the daughters with step motherly treatment as the wrestlers have to knock on the Supreme Court doors for registering an FIR."
Hooda said that it's been one and half months and the government and the Delhi Police have not made any arrest.
"Isn't it the first case where the accused have not been arrested. In such an FIR with serious charges, it is the first example that no arrest has been done as one BJP MP is named as an accused. What kind of example the government is setting. What kind of standard they are laying?"
The Rajya Sabha MP said that the government remained silent when the wrestlers went to immerse their medals in the Ganga in Haridwar.
"Why was the sports Minister silent and no one from the government issued any statement urging them to stop their act of immersing their medals? And even selective leaks are being made in the media to harm their protest," he said.
"Whatever stand our daughters take after the meeting we will listen to that and will ensure that we stand with them for justice," he added.
His remarks came after Thakur on Wednesday invited the wrestlers for a meeting to have discussion.
Sakshi Malik, Bajrang Punia at Minister Anurag Thakur's residence for talks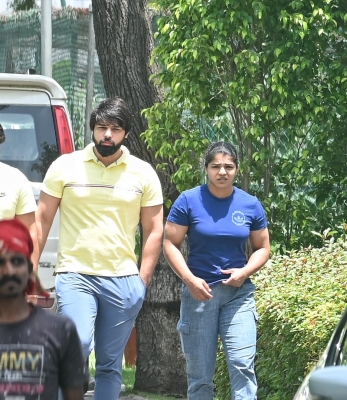 Protesting wrestlers Bajrang Punia and Sakshi Malik arrived at the residence of Sports Minister Anurag Singh Thakur on Wednesday.
Sakshi came along with her husband Satyawart Kadian, an Arjuna awardee. Olympian Vinesh Phogat was missing though her husband Somveer Rathi was seen entering the minister's residence.
The protesting wrestlers have been invited by the government for the second time days after they met Home Minister Amit Shah.
In January, too, the wrestlers met Anurag Thakur at his residence and called off their protest after a committee was formed. At that time, former wrestler and BJP leader Babita Phogat played the mediator's role.
Earlier, talking to Wednesday, Sakshi Malik said, "We will keep everything open. We won't take any decision behind closed doors. We will discuss the proposal given by the government with our seniors and supporters and only when everyone gives their consent that the proposal is fine, then will we agree."
'I'm happy here': Cristiano Ronaldo pledges to continue at Al Nassr in Saudi Pro League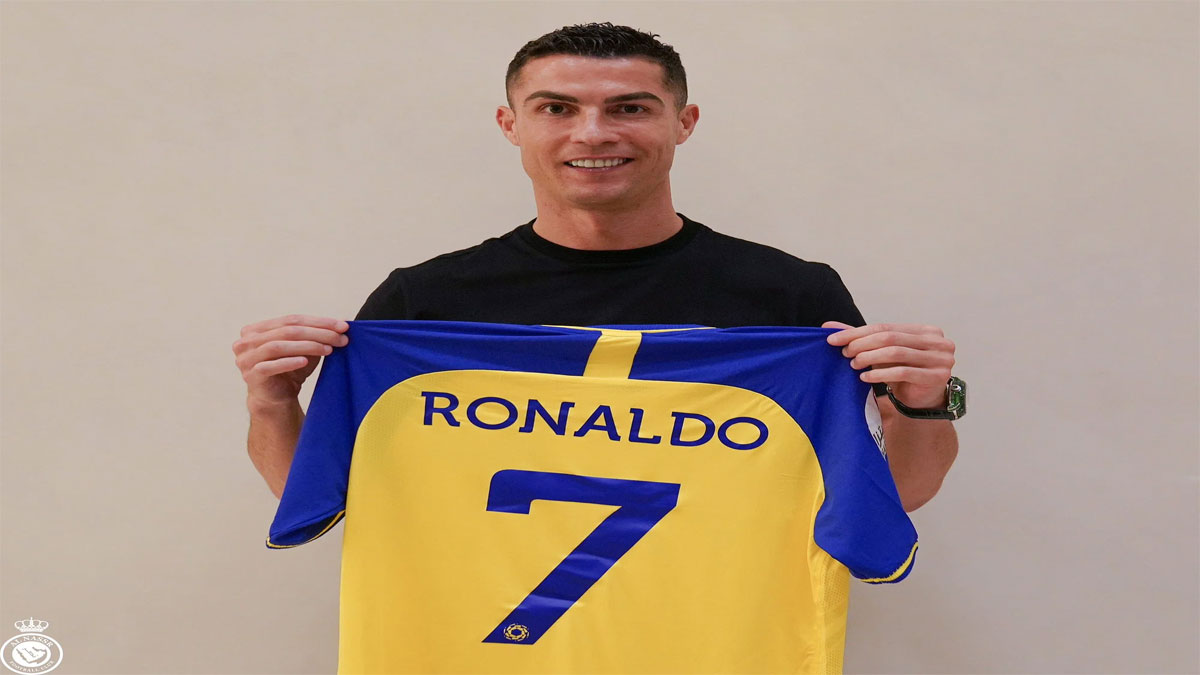 Portugese footballer Cristiano Ronaldo has vowed to continue at Al Nassr in Saudi Arabia despite walking away empty handed in this season. The 38-year-old has earmarked the tournament to be among the top five in the world.
Ronaldo, who signed a two and a half year contract with Al Nassr, scored 14 goals in 16 games in the season, with his side standing second behind Al Ittihad in the Saudi Pro league. However, there were speculations about how long will he stay as reports of swap deal with Saudi-owned Newcastle United emerged, who have now qualified for next season's Champions league.
In an official Saudi Pro League interview, the star footballer revealed:
"I'm happy here, I want to continue here, I will continue here. And in my opinion, if they continue to do the work that they want to do here, for the next five years, I think the Saudi league can be a top five league in the world. I expected to win something this year, but we didn't, but next year I'm really positive, but next year I'm really positive and confident that things will change and we go in a better way."
Cristiano Ronaldo suggests he is still adjusting to strange training timings in Saudi Arabia:
Ronaldo also revealed how contrasting the training timings in Europe and Saudi Arabia are, elaborating:
"In Europe, we train more in the morning, but here we train in the afternoon or evening and in Ramadan, we train at 10 at night. So this is strange but as I tell you, these situations are part of an experience, memories. I like to live these moments because you learn with these things."
With 837 goals in 512 games, Ronaldo is the combined highest goal scorer in history.