GST proposal by unit of Finance Ministry could potentially wipe out all gaming companies in India
As a critical meeting of the Group of Ministers (GoM), formed to discuss GST on online gaming takes place on May 18, a controversial proposal by a unit of the Finance Ministry, could spell the death knell for most gaming companies in India.
The Tax Research Unit (TRU) of the Department of Revenue of the Finance Ministry has recommended charging 28-30 per cent of the gross Contest Entry amount. Currently 18 per cent GST is charged only on the platform fee by gaming companies.
An industry source told IANS, "Currently, the platform margins range between 5-10 per cent for all formats, except fantasy sports. Esports like chess, carrom, car racing, first-person shooter, etc. charge around Rs 8 for 100 rupees deposited by the user. This becomes the revenue for the gaming companies and the remaining 92 rupees is paid back to the winner of the contest. Similarly, for skill-based cards games, platforms charge Rs 5-10 for every 100 rupees given by the user."
The source added, "Only in fantasy sports, the platforms charge around Rs 15 for every 100 rupees provided by the user. Therefore, if the TRU's recommendations are accepted, the GST liability on the gaming companies will be 2-3X of the revenue of gaming platforms, except for fantasy platforms."
Fantasy gaming in India, which usually peaks during the IPL, is dominated by few operators, with Dream11, MPL and My11Circle controlling over 95 per cent of the market. There are over 950 platforms in India that offer esports, casual games and card games.
The gaming industry, directly and indirectly, employs lakhs of people in the sector. All these smaller companies, along with their investment and employment, could potentially be wiped out.
Dhawan named captain for India's upcoming ODI series against South Africa, maiden call-ups for Patidar, Mukesh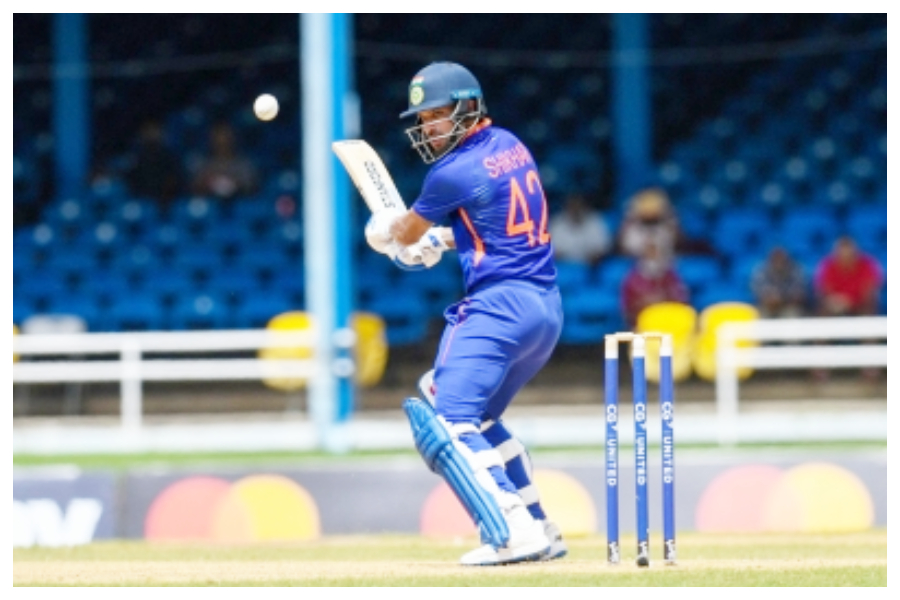 Senior left-handed opener Shikhar Dhawan on Sunday was named captain of India's squad which will play three ODIs against South Africa on October 6, 9 and 11 in Lucknow, Ranchi and New Delhi respectively.
The All-India Senior Selection Committee has also given maiden ODI call-ups to middle-order batter Rajat Patidar and pacer Mukesh Kumar. Patidar's career has been on an upswing since making a breathtaking 112 for Royal Challengers Bangalore in IPL 2022 Eliminator against the Lucknow Super Giants at Kolkata.
Patidar went on to score 122 and 30 not out in Madhya Pradesh's Ranji Trophy final win over Mumbai at Bengaluru. Recently, he scored two centuries, one of which was a mammoth 176, in four innings of India A's multi-day series against New Zealand A to be the top run-scorer for the hosts with 319 runs at an average of 106.33. He also made 45 not out and 20 in one-day matches against New Zealand A in Chennai.
Mukesh, the right-arm medium pacer who represents Bengal in domestic cricket, picked up nine wickets at an average of 21.78 in the multi-day series against New Zealand A, including taking 5/86 on day one of the series. More recently, he rattled a famed Saurashtra batting line-up with his deadly spell of 4/23 for the Rest of India in the ongoing Irani Cup final in Rajkot.
Interestingly, batter Shreyas Iyer, pace all-rounder Deepak Chahar and leg-spinner Ravi Bishnoi, who are travelling reserves in India's squad for the Men's T20 World Cup to be held later in Australia, have been included in the ODI squad with no member of the main squad to take part in the series as they depart for Australia on October 6.
Left-arm spin all-rounder Shahbaz Ahmed, who had been called in as a replacement for the injured Washington Sundar in the 3-0 ODI series triumph in Zimbabwe but didn't get a game, retains his place in the squad, and so does right-handed batter, Rahul Tripathi. Pacer Avesh Khan also comes back into the ODI fold after missing the last few matches of the T20 Asia Cup 2022 due to illness.
India's ODI squad: Shikhar Dhawan (captain), Ruturaj Gaikwad, Shubman Gill, Shreyas Iyer (vice-captain), Rajat Patidar, Rahul Tripathi, Ishan Kishan (wicket-keeper), Sanju Samson (wicket-keeper), Shahbaz Ahmed, Shardul Thakur, Kuldeep Yadav, Ravi Bishnoi, Mukesh Kumar, Avesh Khan, Mohammed Siraj, Deepak Chahar
Stampede at football match in Indonesia, death toll reaches 174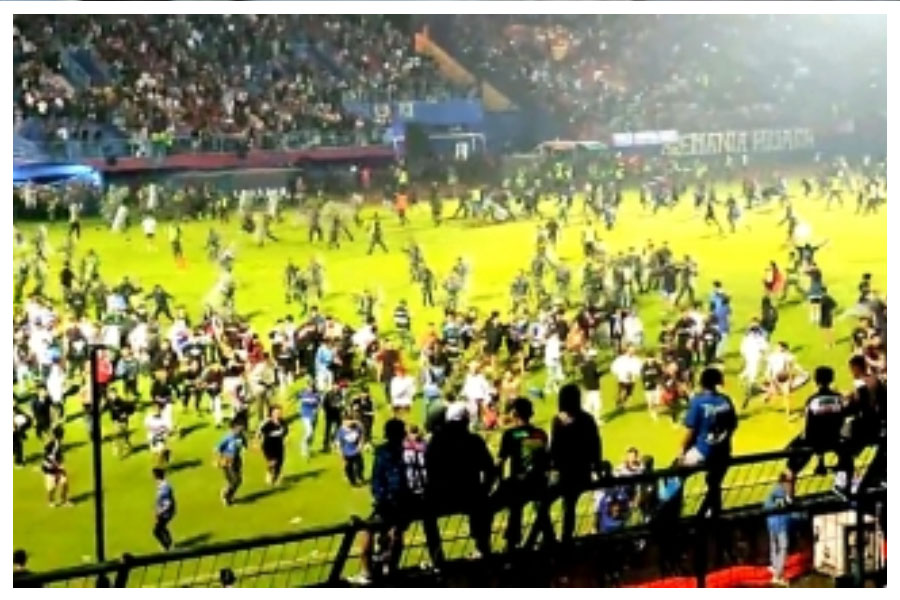 At least 174 people have died and 180 others are injured in a stampede at a football match in Indonesia's Malang in East Java province, Indonesian Police said on Sunday.
The incident took place after police tear-gassed supporters who invaded the pitch late on Saturday evening, BBC reported.
It is one of the world's worst stadium disasters after local team Arema FC lost 2-3 to bitter rivals Persebaya Surabaya in East Java.
The country's Chief Security Minister said that spectators exceeded the stadium's 38,000 capacity by around 4,000, BBC reported.
President Joko Widodo has ordered that all matches in Indonesia's top league must be stopped until an investigation is done.
Videos show fans running on to the pitch after the final whistle.
Police then fired tear gas, leading to a crowd stampede and cases of suffocation, said Nico Afinta, Police Chief in East Java.
"It had gotten anarchic. They started attacking officers, they damaged cars," he said, adding that two police officers were among the deceased.
"We would like to convey that not all of them were anarchic. Only about 3,000 who entered the pitch," he said.
Fleeing fans "went out to one point at the exit. Then there was a build-up, in the process of accumulation, there was shortness of breath, lack of oxygen", he added.
Videos on social media show fans clambering over fences to escape. Separate videos appear to show lifeless bodies on the floor.
FIFA, the world's governing football body, states that no "crowd control gas" should be carried or used by stewards or police at matches.
The Indonesian football association (PSSI) said it had launched an investigation, adding that the incident had "tarnished the face of Indonesian football".
Violence at football matches is not new in Indonesia, and Arema FC and Persebaya Surabaya are long-time rivals.
Persebaya Surabaya fans were banned from buying tickets for the game because of fears of clashes.
But Chief Security Minister Mahfud MD posted on Instagram that 42,000 tickets had been sold for the match at the Kanjuruhan stadium.
President Widodo called for this to be the "last soccer tragedy in the nation" after ordering that all Liga 1 games should be paused pending an investigation.
The stampede is the latest in a long line of disasters at stadiums.
In 1964, a total of 320 people were killed and more than 1,000 injured during a stampede at a Peru-Argentina Olympic qualifier in Lima.
In 1985, 39 people died and 600 were hurt at the Heysel stadium in Brussels, Belgium, when fans were crushed against a wall that then collapsed during the European Cup final between Liverpool (England) and Juventus (Italy).
In the UK, a crush developed at the Hillsborough stadium in Sheffield, resulting in the deaths of 97 Liverpool fans attending the club's FA Cup semi-final against Nottingham Forest.
Suryakumar becomes highest run-scorer for India in a calendar year in T20Is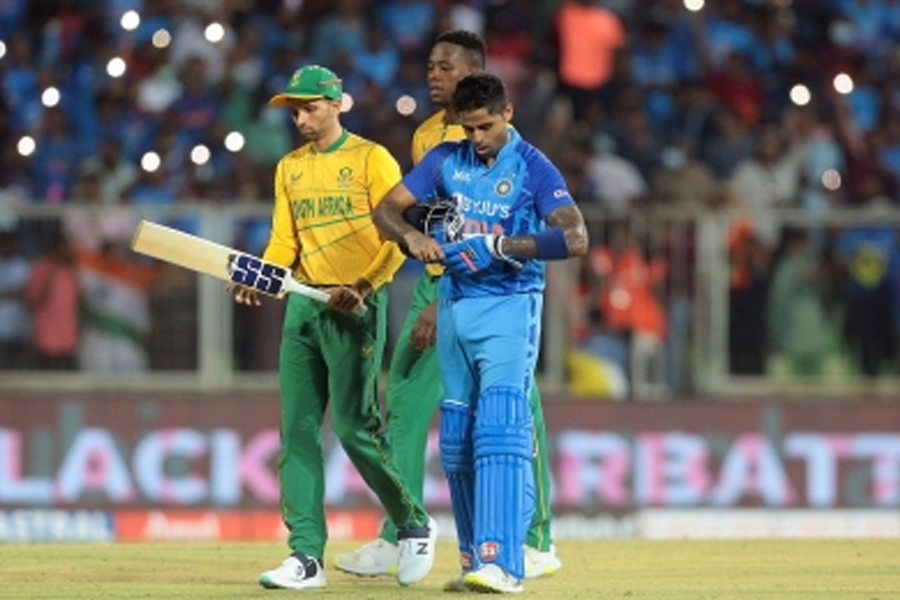 Charismatic India batter Suryakumar Yadav's string of fine performances in the last few series has seen him became the highest run-scorer for India in a calendar year in T20Is, which bodes well for Rohit Sharma's team as it aims to reclaim the T20 World Cup crown it won nearly 15 years back.
During the opening T20I against South Africa at Thiruvananthapuram on Wednesday, Suryakumar smashed another unbeaten half-century (50 off 33 balls) as India defeated the visitors by eight wickets with 20 balls to spare in a low-scoring game.
Chasing 107 for victory, opener KL Rahul's 51 followed by Surya's unbeaten 50 made the task of achieving the win a cakewalk and take a 1-0 lead in the three-match series.
Suryakumar continued his incredible run in T20Is this year, completing more than 700 runs in the format in the year, according to ICC. His tally of runs in T20Is in 2022 is a record for an Indian batter with Surya going past Shikhar Dhawan's 689 runs in 2018 in the format.
What makes his record even more glorious is the fact that the batter has scored these runs at a strike rate of more than 180 and an average more than 40.
Coming in at No.4 on Wednesday, with India reeling at 17/2 in the seventh over, Surya slammed two maximums off the first three balls he faced to ease the pressure and give the Indian innings a change in momentum after a sluggish start.
He remained unbeaten on 50 off 33 balls as India scaled the target with more than three overs to spare.
With the two sixes early in the innings, Surya also went past Pakistan's Mohammad Rizwan to record the most sixes in any calendar year in T20Is. Rizwan held the record for his 42 sixes in 2021 with Martin Guptill also smashing 41 sixes in 2021.
Surya has taken his tally of sixes to 45 in 2022 already, a record in all T20Is, with three more months to widen the gap with Rizwan. While Rizwan took 26 innings to make 42 sixes, Suryakumar has broken the record batting five times fewer.
Surya is up to second position in the latest ICC Men's T20I Player Rankings with 801 rating points after his half-century in the third and final T20I against Australia in Hyderabad.
1. Suryakumar Yadav 732 runs, 40.66 average, 180.29 strike rate, 2022.
2. Shikhar Dhawan 689 runs, 40.52 average, 147.22 strike rate, 2018.
3. Virat Kohli 641 runs, 106.83 average, 140.26 strike rate, 2016.
4. Rohit Sharma 590 runs, 36.87 average, 147.5 strike rate, 2018.
5. Rohit Sharma 497 runs, 29.23 average, 131.48 strike rate, 2016.
6. Rohit Sharma 497 runs, 26.15 average, 146.17 strike rate, 2022.