IT sniffs out financial irregularities of Rs 250-cr by Sonu Sood
In a shocking revelation, the Income Tax Department has accused Bollywood actor Sonu Sood of alleged financial irregularities worth around Rs 250 crore by way of unutilized charitable funds, bogus contracts and circular transactions all over India, officials said.
The revelations came after IT sleuths swooped for two-days raiding some 28 premises in Mumbai, Delhi, Lucknow, Jaipur, Kanpur and Gurugram in one of the biggest such investigative actions on any actor.
The IT has claimed unutilized finances received through donations or crowd-fundings of around Rs 20-crore, fake contracts worth Rs 65-crore, and dubious circular transactions worth Rs 175-crore with a Jaipur-based infrastructure company.
After seizing cash, incriminating documents and other evidences pointing at tax evasions, the IT investigations continue.
After Salman Khan, now his lawyer gets death threat in Jodhpur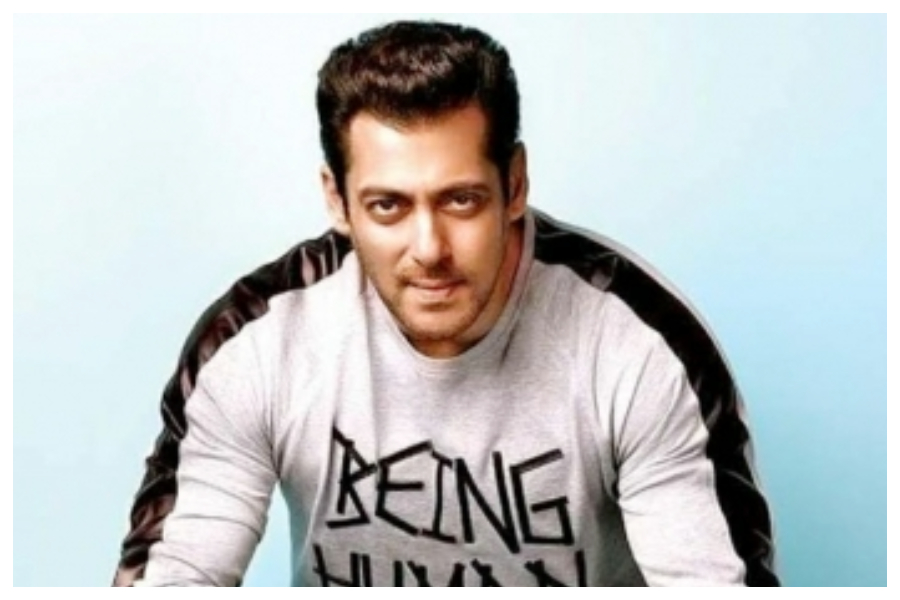 Bollywood star Salman Khan's lawyer Hastimal Saraswat has filed a complaint at Jodhpur police station alleging that he has received death threats through letter which says that 'enemy's friend is enemy'.
This threat is similar to that which Bollywood actor Salman Khan and his father Salim Khan received recently.
Also the letter is similar to what given to Salman Khan. Letter to Advocate Saraswat says, "Enemy's friend is an enemy. Will do something like Moosewala."
The threatening person wrote 'LB-GB' on Salman's letter. 'LB-GB' is also written on the letter sent to the Advocate.
Saraswat on Tuesday gave a complaint at Mahamandir police station in Jodhpur. He said, "I was in America for a month and a half. When I reached Jodhpur on the evening of June 30, my junior advocate Jitendra Prasad Bishnoi came to my house at around 11 p.m. on July 3 and said, that on July 1, at 10.30 a.m., a letter was found stuck in the latch of room number 8 of Jubilee Chamber located in the Old High Court."
"The letter had threatened to kill me and my family. Had to go to Jaipur to meet the Governor on 4th July. Therefore, forwarded this letter to the Mahamandir police station officer on WhatsApp to give him complete information," said Saraswat.
Mahamandir police station officer Lekhraj Siyag said that the police has registered a case and a gunman has been posted outside his house on Pawta B Road. The investigation has been started.
Saraswat said that sender has quoted himself as LB and GB. It is written – "The enemy's friend is our enemy. We will kill you and your entire family like Moosa."
LB refers to Lawrence Bishnoi and GB as Goldie Brar.
The enemy is being referred as Salman Khan. It is believed that Salman Khan is the enemy of this gang. However, this is a matter of investigation.
Advocate Saraswat said, "Salman is not our friend. He is just a client. This is our profession and I am his counsel, just like other people who come to me with a case and we give counsel."
Alia talks about fitting into Kapoor family in 'Koffee With Karan' Season 7 opener
The seventh season of popular chat show 'Koffee With Karan' is set to premiere on July 7 and will see Bollywood stars Ranveer Singh and Alia Bhatt gracing the couch for the first episode.
During the episode, show host Karan Johar and 'Gully Boy' co-stars Ranveer and Alia touched upon celebrity relationship trajectories, supporting their partners and their lives after marrying the love of their lives.
Alia Bhatt took the conversation further with her experience of fitting into the Kapoor clan.
Tracing her journey of shifting from a nuclear family and adapting to the majestic celebrations of Bollywood's First Family, she said, "I have been brought up between me, my mum, my sister and my father. That was it. Our interaction was very limited. We were a very close family, but we were not a big family. We did not have these massive celebrations or get-togethers."
Chalking out the difference between her home and that of her in-laws, Alia mentioned, "Everybody did their own thing. Enter the Kapoor family, where everyone does everything together. You eat together, do aarti together, everything is done together. It was cute. I have been through so many moments of culture and family because of the Kapoor family that it has given me a totally new layer in my life."
Season 7 of 'Koffee with Karan' will air on OTT platform Disney+ Hotstar, with new tattletale games including Koffee Bingo, Mashed Up, along with the all-time favourite rapid fire — bringing fans closer to their favourite stars. The first episode will drop on the streamer on July 7 at 7 p.m. (IST) with every new episode coming up every Thursday.
Nisha Rawal on why she's eyeing OTT: It has space for all content, all audiences
Popular TV actress Nisha Rawal, who was recently seen on actress Kangana Ranaut hosted 'Lock Upp', opens up about the boom in the OTT industry and how she is looking forward to taking up more OTT projects.
Nisha says: "Now there is a place for all content and all audiences. It's like finally the jigsaw fits and it's evolving. As it evolves more masterminds come together to cater to an intelligent audience of today. It's amazing to be witnessing such evolution in the OTT sector."
On asking about her web show choice, the 'Main Lakshmi Tere Aangan Ki' actress adds: "Shows that would be diverse in genre for me as an actor."
Now Nisha is looking for more challenging roles and making her mark in the digital medium.
"I have enjoyed my advertising career for so long that my potential as an actor hasn't been tapped at all. I could definitely carve my niche in this oceanic world of OTT," she concludes.