Invest at scale in coastal communities' resilience: Guterres on Tsunami Awareness Day
Rising sea levels caused by the climate emergency will further exacerbate the destructive power of tsunamis, United Nations Secretary General Antonio Guterres said on World Tsunami Awareness Day on Friday.
"(Therefore) we must limit warming to 1.5 degrees over pre-industrial averages and invest at scale in the resilience of coastal communities," Guterres said.
His mention of 1.5 degrees was with respect to the ongoing COP26, the annual climate change conference, where world leaders are negotiating climate actions and finance to bring down emissions to restrict global temperature rise to 1.5 degrees Celsius compared to the pre-industrial era.
While rare, tsunamis can have devastating and long-lasting impact on affected populations. Moreover, few coastal regions in the world are safe from tsunamis considering the multiple ways they can be triggered.
The devastating 2004 Indian Ocean Tsunami had caused nearly 2,30,000 deaths across 14 countries. That was the prompt for several countries to come together and prepare for addressing this common threat with better warnings, awareness, and preparedness to protect the vulnerable populations.
India has a vast coastline and in 2004, Andaman and Nicobar Islands, Tamil Nadu and Andhra Pradesh among others were severely impacted due to a tsunami. It prompted the National Disaster Management Authority (NDMA) to formulate Tsunami Risk Management Guidelines to outline inter-agency roles and responsibilities, tsunami risk preparedness, mitigation and response.
Calling on countries, international bodies, and civil society to increase understanding about the threat and share innovative approaches to reduce risks, Guterres said, "We can build on progress achieved – ranging from better outreach to tsunami-exposed communities around the world, to the inclusion of a Tsunami Programme in the United Nations Decade of Ocean Science for Sustainable Development. However, the risks remain immense.
Science and international cooperation – as well as preparedness and early action – must be at the heart of our efforts to save lives from tsunamis and other hazards, he said.
Boosting support to developing countries and improving detection and early warning is critical, he said, adding, "Let us work to reduce tsunami risk, deliver on the Sendai Framework, and together build resilience against all disasters.
The United Nations Disaster Risk Reduction (UNDRR) said tsunamis are the single most deadly of all sudden onset natural hazards. The UNESCO-IOC Tsunami Ready Programme aims to make 100 per cent of tsunami-prone areas tsunami-ready and resilient by 2030.
India and China hold 12-hr long talks on border point disengagement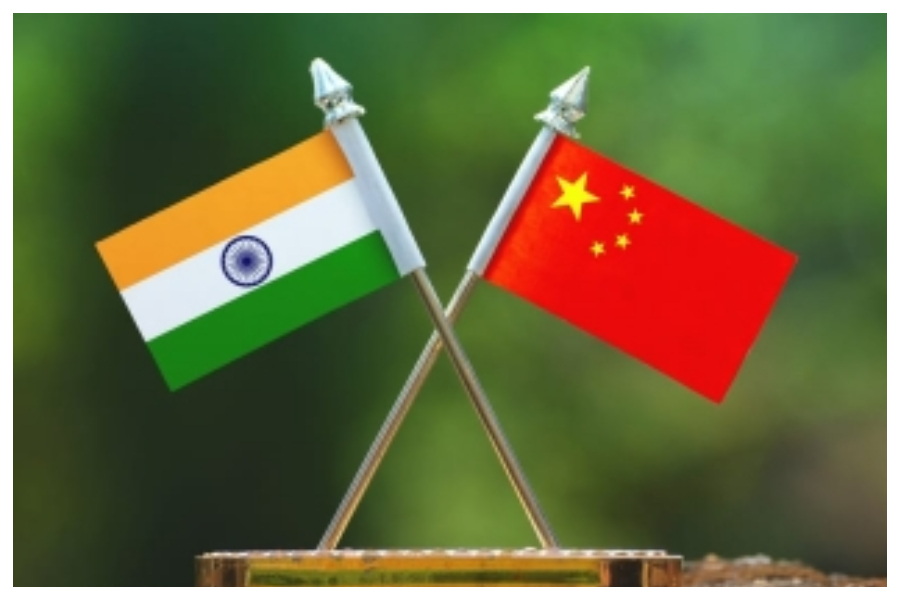 India and China military delegates deliberated for over 12 hours focusing on disengagement at Patrolling Point 15 — Hot Springs.
The Wednesday meeting between the military commanders of the two countries at Moldo on the Chinese side started at 10 a.m. and ended at 10.30 p.m. This the 14th round of military talks between India and China to resolve the border dispute.
Talking about the military discussions, Indian Army chief General M.M. Naravane said on Wednesday that he hoped for some positive developments in the days ahead.
Along the Northern Borders, the Indian Army has continued to maintain the highest levels of operational preparedness, while engaging in sustained dialogue with the People's Liberation Army, Gen Naravane had said.
"We hope to resolve Patrolling Point 15 (Hot Spring) in the current round of talks. Once that is done we will look at other issues which predate the current standoff," he said.
After persistent joint efforts, mutual dis-engagement has taken place at many locations. "So there has been positive movement," the Indian Army Chief said.
Replying to a query about the positive developments, the officer explained, "Talks have been going on for a long time. It is a good thing that talks are going on. We have to keep talking to each other. The 4-5th round of talks resulted in resolving patrolling point 14, the 9-10th round North and South Bank and Kailash ranges and subsequently patrolling point 17."
However, the Indian Army chief said that while there has been partial disengagement, the threat has by no means reduced.
General Naravne said the force levels in areas where disengagement is yet to take place have been adequately enhanced. Threat assessment and internal deliberations have resulted in the reorganisation and realignment of forces in keeping with the Army's mandate of ensuring territorial integrity and to cater for the major augmentation of the PLA forces, and military infrastructure.
Just ahead of talks, China has implemented new border law and has also renamed 15 places in Arunachal Pradesh on its map.
India and China have been engaged in an intense border dispute for around two years and are now in talks to resolve the issues.
Crisis-hit SL asks China to restructure debt repayments
Sri Lankan President Gotabaya Rajapaksa has asked China to restructure the crisis-hit island nation's debt repayments as part of efforts to help the South Asian country navigate its worsening financial situation, the BBC reported.
Rajapaksa made the request during a meeting with Chinese Foreign Minister Wang Yi on Sunday.
In the last decade, China has lent Sri Lanka over $5 billion for projects including roads, an airport and ports, the BBC report said.
China is Sri Lanka's fourth biggest lender, behind international financial markets, the Asian Development Bank and Japan.
But critics say the money was used for unnecessary schemes with low returns.
"The President pointed out that it would be a great relief to the country if attention could be paid on restructuring the debt repayments as a solution to the economic crisis that has arisen in the face of the Covid-19 pandemic," Rajapksa's office said in a statement.
The statement also said China was asked to provide "concessional" terms for its exports to Sri Lanka, which amounted to around $3.5 billion last year, without providing further details, the report added.
Rajapaksa also offered to allow Chinese tourists to return to Sri Lanka provided they adhere to strict coronavirus regulations.
Before the pandemic, China was Sri Lanka's main source of tourists and it imports goods from the Asian giant more than from any other country.
In recent months, Sri Lanka has been experiencing a severe debt and foreign exchange crisis, which has been made worse by the loss of tourist income during the pandemic, the BBC report said.
The country has received billions of dollars of soft loans from China but the island-nation has been engulfed in a foreign exchange crisis which some analysts have said has pushed it to the verge of default, as per the BBC report.
Sri Lanka has to repay about $4.5 billion in debt this year starting with a $500 million international sovereign bond, which matures on January 18.
Singhvi says don't rely on Chinese media, Cong embarrassed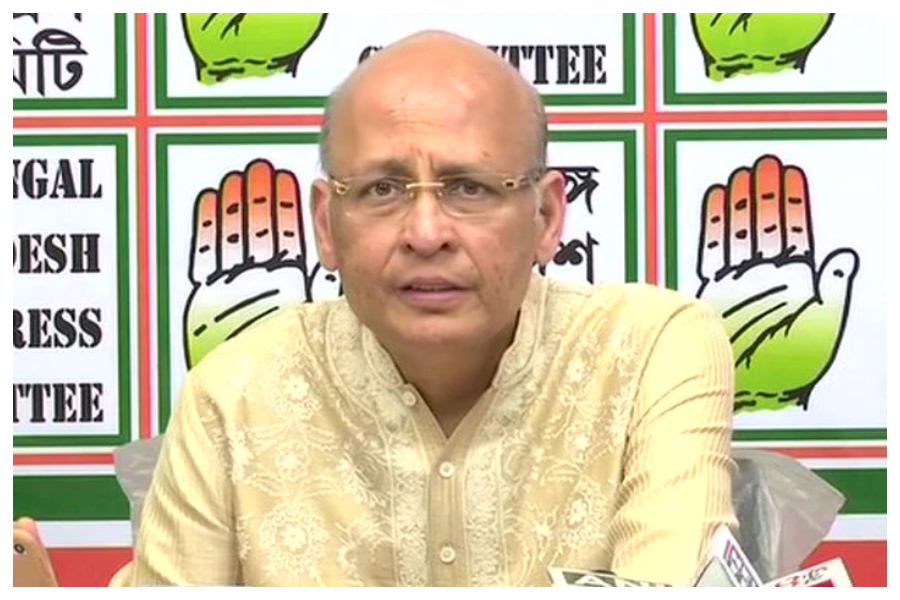 In a major embarrassment to the party, Congress leader Abhishek Manu Singhvi on Tuesday said that Indian media should not fall for Chinese propaganda after few reports emerged that Chinese have hoisted flag which turned out to be fake.

Singhvi said, "Would urge the Indian media not to take the CCP & Global Times propaganda machinery seriously. They are nothing but an absolute joke especially in the digital age, a psy ops that can be easily busted by few minutes of Google search."

But his own party on Monday attacked the government on the same report and former Congress President Rahul Gandhi too criticized the government.

The Congress on Monday slammed the government over reports that Chinese troops are celebrating new year at Galwan Valley. "How dare China raise the Chinese flag over Galwan Valley, where only the Indian Tri-colour can be flown, unfurled proudly. How dare Chinese continue to occupy Indian territory in Depsang plains up to 'Y junction' and our Prime Minister remains mum? How dare China continue to illegally occupy Indian Territory in Gogra, Hot Springs and our government doesn't utter a word?" Randeep Surjewala, Congress spokesperson had said.

Now it is clear the PLA was not present at the the disputed area of Galwan Valley on the new year eve, which is now a demilitarized zone after the June 2020 clash between the two militaries and subsequent series of talks between India & China through proper diplomatic channels.

It all started after a video surfaced on social media, shared by the Chinese media, showing PLA troop celebrating new year and unfurled the Chinese national flag, with a caption, 'China's national flag rises over Galwan Valley on the New Year Day of 2022', which read further 'the flag was special since it once flew over Tiananmen Square in Beijing'.