In US crackdown on 26/11 terrorism, Rana awaits extradition ruling, 4 on wanted list
As 13th anniversary of the 26/11 Mumbai terrorist attack rolls around, Tahawwur Hussain Rana, a Pakistani Canadian, is in detention awaiting a ruling on extradition to India, and four others, who have been charged in a US court, are on a wanted list of the US government in its attempts to crackdown on the alleged collaborators.
Prisoner Number 22829-424 Rana is being held at the Los Angeles Metropolitan Detention Centre, a check on the Bureau of Prisons database on Wednesday showed.
Rana's childhood friend, Pakistani American Daood Sayed Gilani who goes by the Western-sounding name David Coleman Headley, is serving a 35-year sentence after a federal judge convicted him on charges of helping carry out the Mumbai attacks.
He turned approver to avoid getting the maximum sentence of life in prison and testified against Rana.
He was also declared an approver in India and a Mumbai sessions court pardoned him in 2015 and accepted him as a prosecution witness.
With the alleged help of Rana, he got a business visa for India and conducted surveillance for the terror attacks that killed more than 170 people, including six Americans.
Sajid Mir of the Lashkar-e-Tayyiba (LeT), who was charged in a federal court in Chicago in connection with the 2008 attack, is a fugitive on the FBI's Most Wanted Terrorist list with a $5 million bounty on his head.
The State Department's Rewards for Justice (RfJ) counter-terrorism programme that offers a bounty for information leading to his capture says that he "served as a 'handler' for David Headley and others who were directed to carry out actions relating to planning, preparing for, and carrying out terrorist attacks on behalf of LeT."
Along with him, three others who were also charged in the case, are on the RfJ list.
They are Major Iqbal, who allegedly funded and planned the 26/11 attack; Abu Qahafa the alleged trainer of the attackers, and Mazhar Iqbal alias Abu al-Qama, who is a commander of the LeT, according to the RfJ.
The four are residents of Pakistan, it said.
Rana was acquitted in a federal trial in Chicago on a charge of providing material support for the 26/11 attack, but convicted of helping the LeT and participating in a terrorist plot against a Danish newspaper and sentenced in 2013 to 14 years in prison.
He was temporarily released on compassionate grounds because of the Covid-19 pandemic, but was arrested immediately on a federal court warrant in June last year in connection with the extradition request from India and is still in custody.
Federal Magistrate Judge Jacqueline Chooljian in Los Angeles ordered the government and the defence to file documents supporting their respective pleas before July 15.
In their filing, Rana's lawyers maintained that Headley's testimony against him implicating him in the Mumbai attack was not reliable because he was an approver and that since he has been acquitted on the charges relating to 26/11 by the Chicago court he could not be extradited to face similar charges under their interpretation of the extradition treaty.
The government said in its filing that Rana and his partner in the immigration and travel business filed fake documents for an Indian visa making Gilani "regional manager supervising and consulting our operation in the Asian region" to enable him to operate in India.
Gilani used that cover to gather intelligence for the LeT to carry out the attacks in Mumbai.
Gilani kept Rana aware of his activities and he "became aware of how the terrorists were going to attack targets in Mumbai, that people would likely die" but did not distance himself from the conspirators, the government said.
As the case now stands, the last filing was by the government lawyers was on July 21 making technical arguments about a point made in the defence document that it said was "beyond the scope" laid down by the court.
The Covid-19 pandemic has hampered the progress of the extradition case by limiting direct hearings.
According to court documents from the government, Rana and Gilani shared quarters at the Cadet College Hasan Abdal "and remained friends throughout their lives".
Rana became a Pakistani Army doctor reaching the rank of captain, but immigrated to Canada. After becoming a Canadian citizen, he moved to Chicago and ran a travel and immigration business.
When Gilani was arrested on drug trafficking charges, Rana put up his house as surety for Gilani's bail.
Gilani was attacked in a Chicago area federal prison in 2018 and had to be hospitalised, according to media reports.
Clash at Afghanistan-Iran border a misunderstanding: Taliban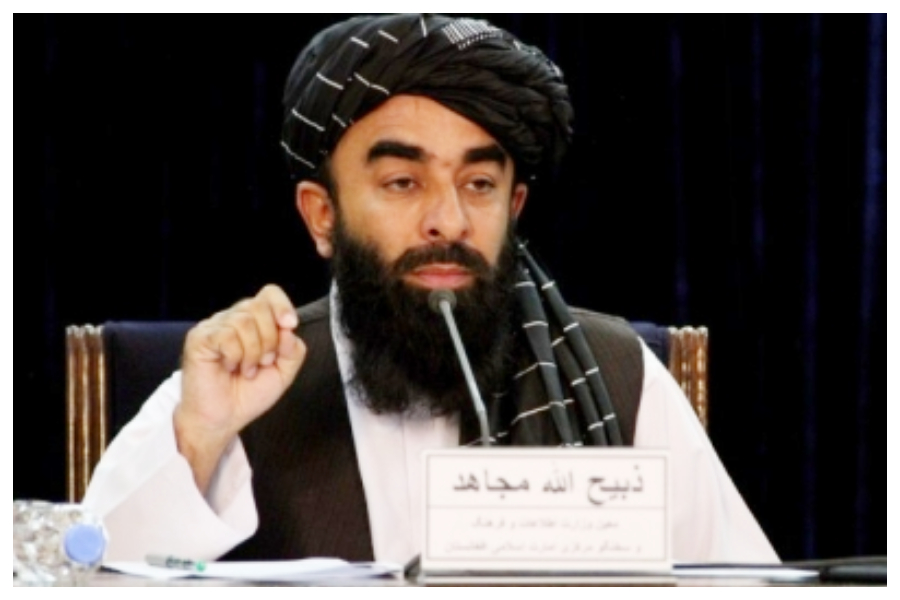 Taliban spokesman Zabihullah Mujahid has confirmed a clash between the border forces of Iran and Afghanistan and described the incident as a "misunderstanding."
According to media reports, a clash broke out between the forces of the two countries at a border point between Iran and Afghanistan's western Nimroz province.
"The clash in border area of Kang district in Nimroz province between border forces of Afghan and Iran was a misunderstanding at local level and has been solved," Mujahid tweeted on Wednesday, Xinhua news agency reported.
"To prevent such incidents in future, the leadership of the Islamic Emirate has issued necessary directives," Mujahid said.
Global campaign under Xi Jinping to exploit extradition treaties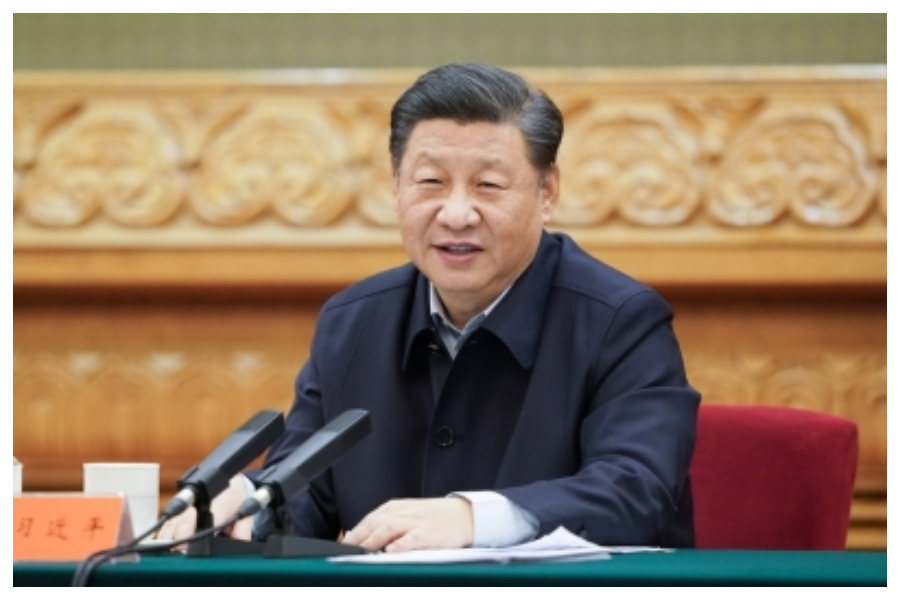 A new report documents hundreds of cases of the People's Republic of China's (PRC's) international harassment campaign against Taiwanese nationals via deportations and extraditions.
The report by Safeguard Defenders presents the fullest picture to date of this alarming trend. "This international persecution of Taiwan nationals amounts to an assault on Taiwanese sovereignty, and is part of the larger global campaign under Xi Jinping to exploit extradition treaties, mutual law enforcement agreements, and other multilateral institutions for the Chinese Communist Party's political objectives," it said.
China has increasingly shown that it has no regard for the rule of law, and will violate international norms without hesitation in pursuit of its opponents around the world. Through transnational repression and formal extraditions, China is pursuing economic fugitives, Uyghur refugees, human rights defenders, and fleeing Hong Kongers. But one group that has received far less attention to date: hundreds of Taiwanese nationals have been detained and forcibly extradited to mainland China from around the world, the report said.
International extradition and human rights norms set out clear conditions on acceptable extraditions and grounds for automatic rejections. At the core of these international norms is the principle of non-refoulement, which simply dictates that no country is to send anyone to another country where they are at risk of persecution or gross human rights abuses.
Conditions in China are such that fundamental human rights are wantonly denied, with impunity. These human rights abuses are both widespread and systematic as Safeguard Defenders has reported elsewhere.
The extradition of Taiwanese nationals to the PRC under pressure from Beijing should very much be seen as a violation of their human right to a fair trial, and their right to be free from torture, the report said.
Safeguard Defenders has documented over 600 cases between 2016 and 2019 of Taiwan nationals abroad who have been extradited or deported from countries across Asia, Africa, and Europe. However, they have not been returned to Taiwan.
Under increasing pressure from Beijing, foreign governments are instead forcibly sending them to China where they have no roots and no families. These forcible transfers are also often taking place following the denial of access to Taiwanese consular support or communication in the sending country, and sometimes followed by ongoing denial of contact with Taiwanese officials or family members once they are in China.
These forced transfers put Taiwanese nationals at risk of severe human rights abuses. This pressure from Beijing is furthermore a direct refutation of China's obligations under the Cross-Strait Agreement on Joint Crime-Fighting and Judicial Mutual Assistance Agreement. Just as much as it is being used to bolster Beijing's influence abroad, it is being used as a tool to undermine Taiwan's sovereignty.
Why is India not banning int'l flights, Kejriwal asks PM
In the wake of emergence of a new Covid-19 variant — Omicron, Delhi Chief Minister Arvind Kejriwal on Tuesday requested Prime Minister Narendra Modi to ban international flights as most of them land in the national capital.
"Many countries have stopped incoming flights from Omicron-affected countries. Why are we not following their suit? In the first wave also, we had taken time to stop foreign flights," Kejriwal said in a tweet, adding that most of the foreign flights come to Delhi, which is the most affected state.
He requested the prime minister to "kindly stop flights immediately." The AAP leader had quoted a media report: "A South Africa returnee has tested positive for COVID-19 in Chandigarh. One of his family members and domestic help are also positive for the disease. The samples of positive cases will be sent for whole-genome sequencing to NCDC, Delhi to ascertain a variant of coronavirus".
With the news of Omicron, being detected in South Africa, scientists and health experts in India have said that new waves of infection are anticipated and unless we act quickly and efficiently, the country will possibly see repeat waves. The variant has also been declared as a variant of concern by the World Health Organisation (WHO).
On Sunday, Kejriwal wrote to Prime Minister Narendra Modi, requesting him to stop international flights from regions witnessing a rise in Covid-19 cases. Meanwhile,
Meanwhile, Delhi government-run Lok Nayak Jai Prakash Hospital has been designated to treat patients testing positive for the new Covid-19 variant Omicron.
The hospital has been asked to earmark wards for isolating and treating such patients.In order, the Health Department has directed the hospital not to deny admission to patients infected with the new variant on any ground.