High commodity prices continue to weigh on trade deficit, estimate for FY23 at $90bn: Acuite
The expectation of the expansion of the current account deficit is not just driven by elevated global commodity prices, but is also linked to the unlocking of the economy reviving pent-up demand and improved vaccination cover aiding an organic recovery in the economy, ratings and research firm Acuite Ratings & Research said in a report.
Nevertheless, there is considerable uncertainty in projecting trade and current account deficit due to high volatility in commodity prices, which in the current environment is taking cues from unpredictable geopolitical events.
"Given, the relentless rise in commodity prices particularly crude oil which has again risen to $120 per barrel, we project current account deficit (CAD) to widen to more than $90 billion (in FY23) from an estimated $47 billion in FY22," the report said.
India's merchandise trade deficit widened to a record high level of $23.3 billion in May 2022 from a deficit of $20.1 billion in April, the report said citing the Ministry of Commerce and Industry's preliminary data.
On the other hand, imports increased slightly to $60.6 billion in May from $60.3 billion in the previous month, given the rising crude oil bill.
Notably, India's share of oil imports from Russia has increased from 2 per cent to nearly 25 per cent since the onslaught of the geopolitical crisis, with India taking advantage of competitive pricing with an aim to fulfil its heavy oil needs, it said.
"On the exports front, the moderation was driven by non-oil exports while oil exports eased a tad in May-22. On a sectoral basis, commodities such as petroleum products, electronic goods, chemicals, and engineering goods remained strong in May-22."
The report further said that the evolving global geopolitical dynamics, and policy support through targeted incentive structures like the production-linked incentive schemes and strategic trade partnerships (such as India-Australia trade agreement, and India-UAE trade pact) would also continue to support exports, besides the inorganic expansion via price effect.
That said, some normalisation in growth is likely in the coming quarters on deceleration in global demand, the report added.
Mumbai: Virar-Dahanu railway project soon to be quadrupled
The Maharashtra Coastal Zone Management Authority (MCZMA) has decided to recommend to the environment ministry from the CRZ point of view the Mumbai Rail Vikas Corporation's (MRVC) proposal for quadrupling of Virar Dahanu railway project under Mumbai Urban Transport Project (MUTP) phase III.
The proposed corridor is planned on the west side and parallel to the existing line. However, MCZMA has laid down 10 conditions that will have to be complied with during project development. MCZMA took this decision at its meeting held on November 10 though its minutes were released on November 30.
MRVC has submitted that there will be a saving of about 1 hour daily in travel time of 5 lakh passengers and the corridor will serve the requirement of about 2 million population in the section from Virar to Dahanu Road in Palghar district. However, MCZMA stressed the need to strike a balance between the development and environment.
''The project proponent (PP) needs to exercise extra caution with the objective to have less impact on the surrounding mangroves and coastal ecology. During the construction phase, all possible efforts/measures should be taken to maintain the coastal ecology and biodiversity. Necessary training/awareness should be imparted to contractors and workers so that adequate environmental safeguards could be implemented on site during project execution,'' said the MCZMA.Mumbai: Western Railways floats tender for new terminus at Jogeshwari station
Further, MCZMA directed that PP should obtain prior high court permission as per its order dated September 17, 2018 since the project involves cutting of mangroves. Further, PP should seek no objection certificate from Mangrove Cell and carry out compensatory mangrove plantation with its consultation. PP will have to obtain the prior Forest Clearance under Forest (Conservation) Act, 1980.
According to MCZMA, PP will ensure that noise and vibration level is within permissible limit during the construction phase of the project and it will also strictly ensure that activities of local fishermen communities would not be hampered.
MCZMA has said that PP should implement the Environment Management Plan (EMP) effectively and efficiently during construction and operational phases to ensure that the coastal environment is protected. There should be a third party monitoring/audit of all such management initiatives by government agencies during and after completion of project from time to time.
Moreover, PP shall set up a full fledged in-house Environment Management Cell for effective implementation of the EMP including mangrove replantation plan, monitoring and Disaster Management Plan. No labour camps are allowed in CRZ area and it should also be ensured that the waste water from these entities should not be released into the sea. Mobile toilets with mobile sewage treatment plants will be provided in the work front area.
Karjat Yard Modification: Central Railway to operate special traffic and power block on Dec 3 and 4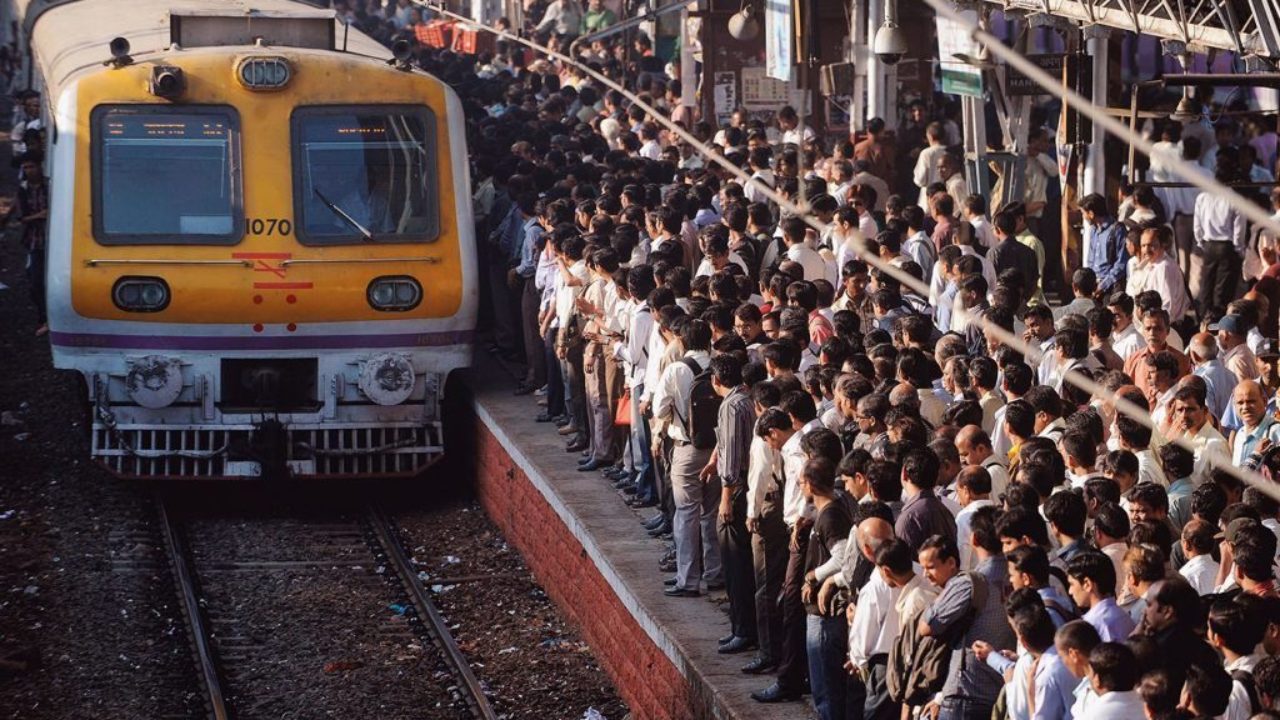 The Central Railway (CR) Mumbai division on Friday said, it will operate a special traffic and power block on December 3 for stationing of boom portal at Karjat station in connection with Karjat yard modification.
In a press release, the CR said, block 1 on December 3 will be from 10.45 am to 12.15 pm (90 minutes) from Bhivpuri Road to Palasdhari on all lines and block 2 on December 4, will be from 11.20 am to 12.20 pm from Bhivpuri Road to Palasdhari on all lines.
It said, during the block, the running pattern of suburban trains would be-
Karjat locals leaving CSMT at 09.01 am, 09.30 am and 09.57 am will run upto Neral
CSMT locals leaving Karjat at 10.45 am, 11.19 am, 12.00 noon services will run from Neral instead of Karjat.
Khopoli locals leaving Karjat at 10.40 am and 12.00 noon will remain cancelled.
Karjat locals leaving Khopoli at 11.20 am and 12.40 pm will remain cancelled.
Following Express trains will be regulated at Lonavala, Palasdhari and arrive destination behind schedule
Train No 22731 Hyderabad-Mumbai Superfast Express
Train No 16587 Yesvantpur-Bikaner Express
Train No 11014 Coimbatore-LTTExpress
It further said, during block 2 on December 4, from 11.20 am to 12.20 pm from Bhivpuri Road to Palasdhari on all lines
Karjat locals leaving CSMT at 09.30 am and 09.57 am will run upto Neral
CSMT locals leaving Karjat at 11.19 am and 12.00 noon will run from Neral instead of Karjat.
Khopoli local leaving Karjat at 12.00 noon and Karjat local leaving Khopoli at 11.20 am will remain cancelled.
11014 Coimbatore-LTT Express will arrive destination behind schedule
No suburban services will be available between Neral and Khopoli during the block period.
CR have requested the passengers to bear with the railway administration for the inconvenience caused due to these infrastructure blocks.
Navi Mumbai: CIDCO speeds up work of remaining 6 stations on Metro Line-1, plans to commission full line at one go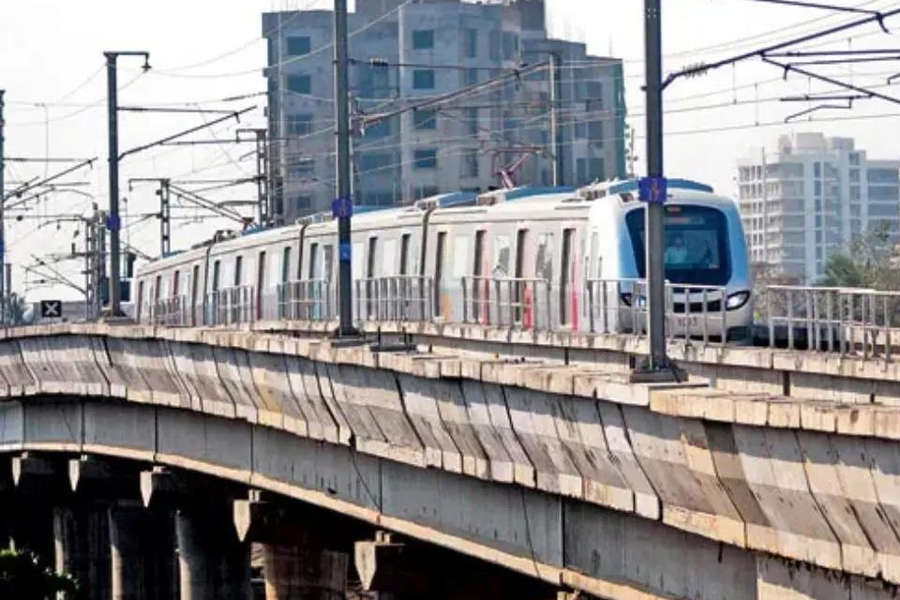 The City and Industrial Development Corporation (CIDCO) has sped up the work on the remaining six stations after the Navi Mumbai Metro project has received financial backing of Rs 500 crore. At present, the work on six stations from the Belapur end is in full swing and expected to be commissioned very soon.
After the financial closure of the Navi Mumbai metro, the planning agency CIDCO has sped up the work on the remaining stretch of phase one of the project. Line-1 of the Navi Mumbai Metro is 11.1 km long, with 5.4 km completed from the Taloja end.
According to sources, CIDCO is planning to open the full stretch of the Metro line in one go. "The work of the remaining six stations is in full swing and expected to meet the next deadline," said an official close to the project, requesting anonymity.
Last week, the Navi Mumbai Metro project of CIDCO received financial backing as it signed an agreement with the ICICI Bank for a line credit of Rs. 500 crore. Following the line of credit sanctioned by ICICI Bank, the financial closure process for the Metro Line-1 project has been completed.
The estimated cost of the Metro Line-1 project is Rs. 3,400 crores, of which Rs. 2,600 crores have already been invested by CIDCO, Rs. 500 crores have been borrowed from a bank as a line of credit, and the remainder will be met by CIDCO internal accruals.
"Considering the importance of the Metro Project in the internal connectivity of Navi Mumbai, this project will give the best travel option to citizens and boost the real estate sector," said a senior CIDCO official.
At present, the finishing work of stations at CBD Belapur Terminal, CIDCO Science Park, Utsav Chwok, and Sector 14 in Kharghar is in full swing. Line-1 runs for 11.1 kilometres from Belapur to Pendhar and has 11 stations.
However, approximately 5.4 kilometres from Pendhar to Central Park in Kharghar are complete and ready for use. All necessary clearances, including CMRS, have been obtained for a 5.4-kilometer stretch beginning at Pendhar. "Work on the remaining 6 stations is in full swing, and the complete line is expected to be commissioned very soon," said the official.