'He is very sick', Anil Deshmukh's lawyer in SC seeking early hearing on his bail plea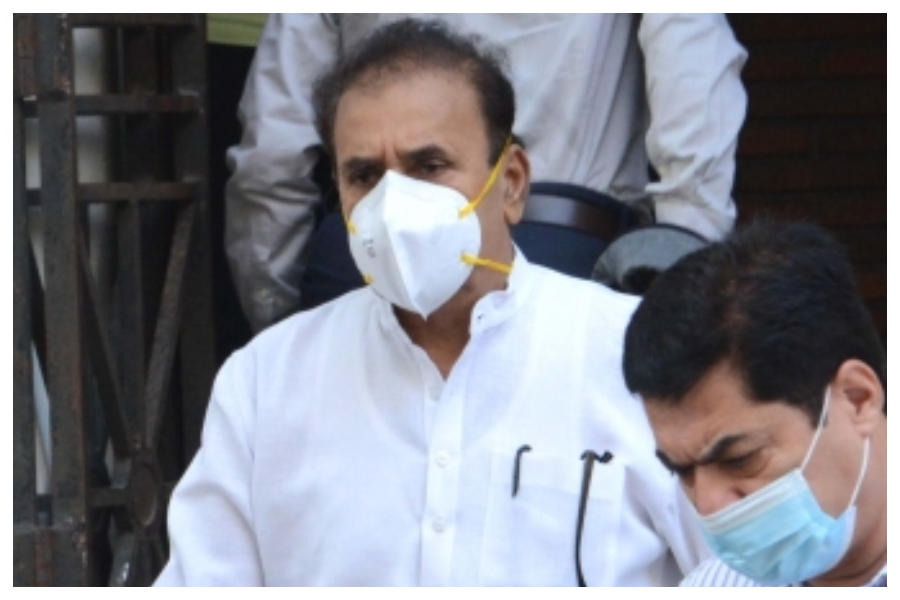 The Supreme Court on Tuesday asked the Bombay High Court to expeditiously hear a plea for bail by jailed NCP leader and former Maharashtra Home Minister Anil Deshmukh in a money laundering case, under investigation by the Enforcement Directorate (ED).
Senior advocate Kapil Sibal, representing Deshmukh, submitted before a bench comprising Justices Ajay Rastogi and B.V. Nagarathna, "he is a very sick man and 73 years old…"
Sibal pointed out that the bail plea has not been taken up for hearing after it was filed on March 25. "I only want my application to be heard…let it be heard on reopening," said Sibal.
The bench, in its order, noted that the bail plea was filed on March 25 and it was listed on three occasions, and 'it appears due to paucity of time it could not be heard'. The bench allowed Deshmukh to file an application before the high court for early listing of his bail plea.
Disposing of the matter, the bench said, "We hope and trust that the matter will be expeditiously heard and that the application is taken on board and be heard expeditiously…" Deshmukh moved the apex court assailing the high court orders of adjourning his bail plea.
Former Mumbai Police commissioner Param Bir Singh, had claimed that it was Deshmukh who forced him to collect Rs 100 crore every month from bars and restaurants in Mumbai. Singh accused Deshmukh of misusing his post.
In November last year, Deshmukh was placed under arrest by the ED in connection with a Rs 100 crore money laundering case pertaining to the alleged posting and transfer of the officials.
AIMPLB to increase women representation in board
The All India Muslim Personal Law Board (AIMPLB) has decided to include more women in decision-making committees of the Board.
After discontinuing its women's wing in March 2022, the AIMPLB has not only restored it now, but has decided to include them in all its important committees for getting their views.
The women's wing will educate women of the community about the rights and duties of women, according to Islamic Shariat.
Women members of the Board will campaign against expensive marriages, dowry in the Muslim society, as well as make families aware of giving daughters a share in the property instead of dowry.
Dr. Qasim Rasool Ilyas, executive member of the AIMPLB, said, "The women's wing has been restored in the Board meeting on Sunday. The AIMPLB has 251 members across the country, out of which the number of women members is 30. The number of members of the executive committee is 51 in which four women have been included."
He said, "Now, there will be one convener and five joint conveners in the women's wing of the Board. They will work to make women members across the country. These members will make women aware about the rights of women and their duties found in Islamic Shariat. They will also give information about Islah-e-Ashara Tafaheem-e-Shariat and Kanoon-e-Shariat."
Dr Qasim said that the AIMPLB has made Nikahnama simpler with some changes to bring it down from four pages to two pages. In the Nikahnama, along with the information about the husband and his rights after marriage, his duties have been given and guidelines have been given to the Qazi who performs marriage ceremony.
Adil Khan Durrani arrested in Mumbai after Rakhi Sawant accuses him of cheating, having extra-marital affair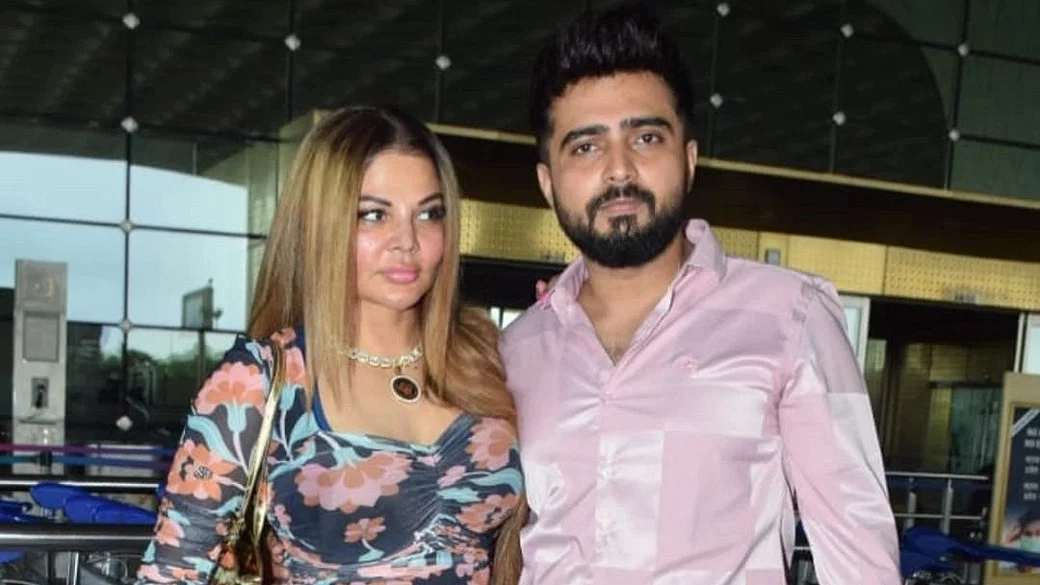 Rakhi Sawant's husband Adil Khan Durrani was arrested by the Mumbai Police on Tuesday after the actress lodged an FIR against him for cheating and having an extra-marital affair.
According to a report in Times Now, Rakhi had recently filed a case at the Oshiwara police station, accusing her husband of infidelity.
Not just that, but she also blamed Adil for her mother's demise.
Rakhi's accusations against Adil
A day ago, Rakhi was spotted outside the Oshiwara police station when she told the paparazzi that she was stressed as Adil was having an extra-marital affair with a woman named Tanu.
She claimed that Adil has decided to part ways with her and is currently living with his alleged girlfriend Tanu.
Rakhi also stated that she had given Rs 10 lakh to Adil for her mother's treatment but he did not spend the money for the same. She accused him of torturing her and using her name to become a star in Bollywood.
Rakhi and Adil's marriage
A few days ago, social media was taken by storm after pictures of Rakhi and Adil's nikaah ceremony surfaced online. The actress then revealed that she got married in July 2022 itself, but did not make it official as Adil was scared it would hamper his sister's wedding.
After the visuals surfaced, Adil had initially denied the wedding, only to accept it later, and claim that the two were happily married.
Rakhi also changed her name to 'Rakhi Sawant Fatima' post her nikaah with Adil.
CM Eknath Shinde appeals Thane builders to construct affordable projects
Thane: The Maharashtra Chief Minister Eknath Shinde on Monday appealed to the builders' community of Thane to construct affordable and big projects in the city.
Shinde while addressing a gathering at the Credai MCHI exhibition, said, "There will be a need for mutual cooperation in this field and the state government will provide all possible support for this business. During the covid period, this sector provided a lot of support to the state government."
Shinde added, "The state government prepared the Unified Comprehensive Development Control and Promotion Regulations (Unified DCR) when I was the Urban Development Minister. Due to this regulation, the construction business has gained momentum. It has helped to start many projects. Also, the general public should also benefit from this regulation. Along with this, it was decided to give relief from stamp duty and premium to recover this sector from the blow that hit the construction sector during the corona period and the builders and then directly to the consumer got a big benefit."