Global campaign under Xi Jinping to exploit extradition treaties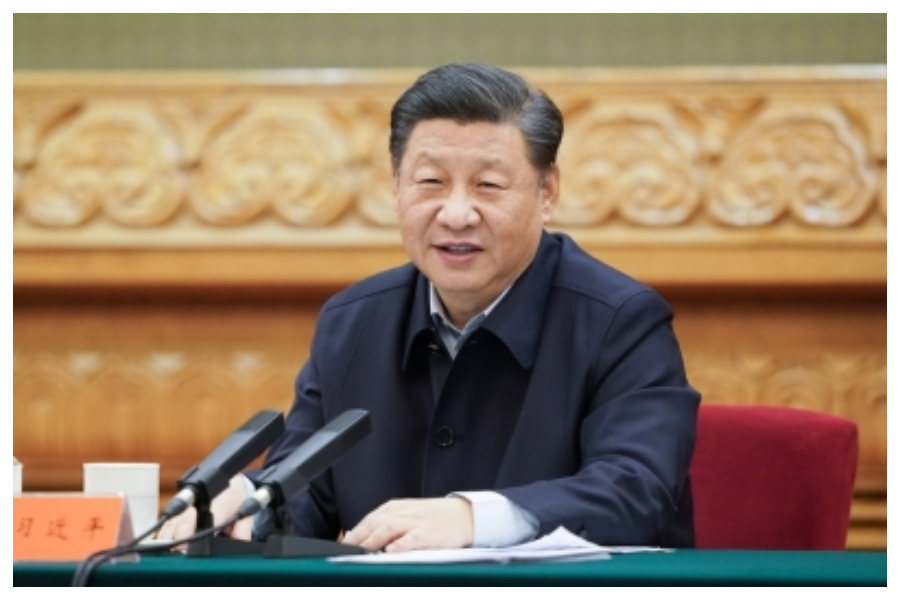 A new report documents hundreds of cases of the People's Republic of China's (PRC's) international harassment campaign against Taiwanese nationals via deportations and extraditions.
The report by Safeguard Defenders presents the fullest picture to date of this alarming trend. "This international persecution of Taiwan nationals amounts to an assault on Taiwanese sovereignty, and is part of the larger global campaign under Xi Jinping to exploit extradition treaties, mutual law enforcement agreements, and other multilateral institutions for the Chinese Communist Party's political objectives," it said.
China has increasingly shown that it has no regard for the rule of law, and will violate international norms without hesitation in pursuit of its opponents around the world. Through transnational repression and formal extraditions, China is pursuing economic fugitives, Uyghur refugees, human rights defenders, and fleeing Hong Kongers. But one group that has received far less attention to date: hundreds of Taiwanese nationals have been detained and forcibly extradited to mainland China from around the world, the report said.
International extradition and human rights norms set out clear conditions on acceptable extraditions and grounds for automatic rejections. At the core of these international norms is the principle of non-refoulement, which simply dictates that no country is to send anyone to another country where they are at risk of persecution or gross human rights abuses.
Conditions in China are such that fundamental human rights are wantonly denied, with impunity. These human rights abuses are both widespread and systematic as Safeguard Defenders has reported elsewhere.
The extradition of Taiwanese nationals to the PRC under pressure from Beijing should very much be seen as a violation of their human right to a fair trial, and their right to be free from torture, the report said.
Safeguard Defenders has documented over 600 cases between 2016 and 2019 of Taiwan nationals abroad who have been extradited or deported from countries across Asia, Africa, and Europe. However, they have not been returned to Taiwan.
Under increasing pressure from Beijing, foreign governments are instead forcibly sending them to China where they have no roots and no families. These forcible transfers are also often taking place following the denial of access to Taiwanese consular support or communication in the sending country, and sometimes followed by ongoing denial of contact with Taiwanese officials or family members once they are in China.
These forced transfers put Taiwanese nationals at risk of severe human rights abuses. This pressure from Beijing is furthermore a direct refutation of China's obligations under the Cross-Strait Agreement on Joint Crime-Fighting and Judicial Mutual Assistance Agreement. Just as much as it is being used to bolster Beijing's influence abroad, it is being used as a tool to undermine Taiwan's sovereignty.
Noida Police declares Rs 25,000 bounty on Shrikant Tyagi
Noida Police on Monday declared a reward of Rs 25,000 for the person who gives information on the location of absconding politician Shrikant Tyagi accused of assaulting a woman during an argument, three days ago over the plantation of palm trees near his apartment here.
According to sources, an intense operation to nab the absconding accused is currently underway and multiple teams of the Noida Police are currently working in coordination to zero in on his location.
Sources told IANS that Tyagi's last location was traced in Uttarakhand between Haridwar and Rishikesh and multiple police teams went there but still he was not found.
Earlier in the day, the district administration, acting tough on the accused, demolished a structure that was illegally constructed by the self-claimed Bharatiya Janata Party (BJP) leader.
Tyagi had encroached the common area of the society and constructed a wooden shed that had multiple pillars below it.
Truce between Israel, Palestinian militants holds; Gaza crossings reopen
An Egypt-brokered ceasefire to halt a flare-up in fighting by Israel and Palestinian militants was holding on Monday, with crossings into the besieged Gaza Strip also reopening.
An Israeli army spokesperson said no new rockets had been fired at Israel from the Gaza Strip since the ceasefire to end three days of violence that Palestinians said left more than 40 dead took effect late Sunday, reports dpa news agency.
The Israeli army had not attacked any new targets in the coastal enclave, the spokesperson added.
Israel on Monday also announced the re-opening of border crossings into the Mediterranean coastal strip for humanitarian deliveries.
The Israeli military had launched the "Breaking Dawn" military operation on August 5 with airstrikes against Islamic Jihad in the Gaza Strip.
Two military chiefs were killed during the operation.
The group, closely linked to Iran, is classified as a terrorist organization by the US and European Union.
Israel Defense Forces said the group had been planning a major attack along the border involving anti-tank missiles and so pre-emptive action was taken by launching a wave of strikes against Islamic Jihad positions in Gaza.
Tensions began to rise with the arrest of an Islamic Jihad leader in the West Bank, Bassem Saadi, on August 1.
Since August 5, Palestinian militants have fired more than 1,000 rockets at Israeli settlements, according to the Israeli military, with some 200 hundred of them falling short and hitting the Gaza Strip.
In Gaza, 44 people have been killed and 360 injured, according to the Palestinian Health Ministry.
Among the dead were said to be 15 children and four women.
The Palestinians blamed the Israeli strikes. Israel said misguided jihadi rockets had caused the civilian casualties.
There have been no reported deaths in Israel, with the Iron Dome defence system intercepting most of the rockets.
After assessing the security situation, the Erez border crossing and the Kerem Shalom goods crossing were open again, Israel's Coordination of Government Activities in the Territories (COGAT) announced Monday.
The first fuel tanks and humanitarian supplies passed through the border in the morning, according to a spokesperson.
The power supply in Gaza had been reduced from 12 to four hours on August 6 due to a lack of fuel. The Palestinian Health Ministry had warned of major impacts on medical services.
Around 2 million people live in very poor conditions in the territory on the Mediterranean Sea.
Hamas seized power in 2007, prompting Israel to tighten a blockade of Gaza, a move that is also supported by neighbouring Egypt.
Both Israel and Egypt justify the measure with security interests.
Ceasefire between Israel, Palestinian militants comes into force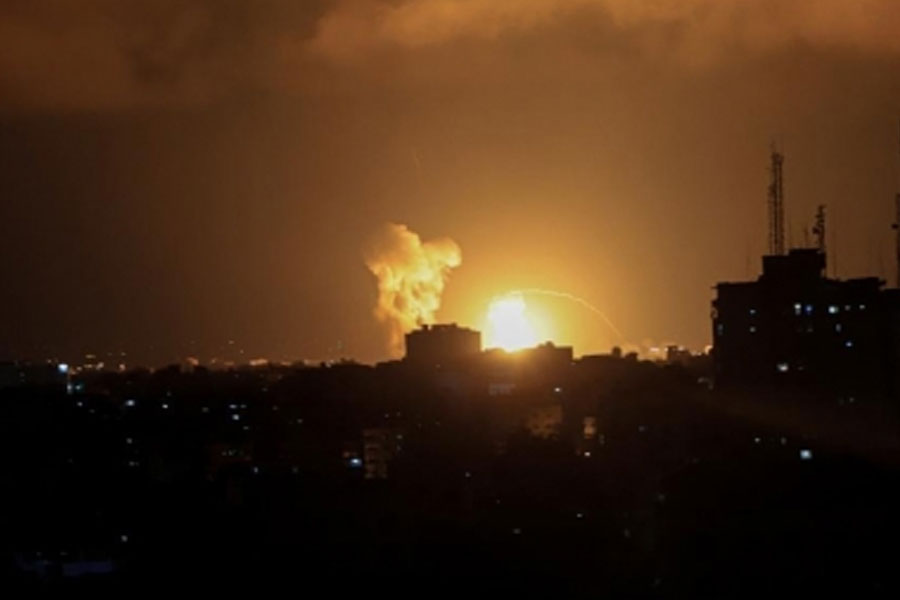 An Egypt-brokered ceasefire between Israel and the Gaza-based Palestinian Islamic Jihad (PIJ) militant organisation has come into force after three days of fighting.
The ceasefire, which both sides had confirmed, came into force at 11:30 p.m. on Sunday, and followed a targeted Israeli military operation that killed several high-ranking PIJ members in the Gaza Strip, including military chief Taisir al-Jabari and Islamic Jihad's southern commander, Khaled Mansour, reports dpa news agency.
The PIJ said it was insisting on its right "to respond to any Israeli aggression", while the Jewish state also stressed that it "maintains the right to respond strongly" if the ceasefire is violated.
The Times of Israel reported that the country's Iron Dome defence system intercepted a projectile launched from Gaza minutes after the ceasefire came into force.
The newspaper also cited the Israel Defence Forces (IDF) as announcing shortly after 11.30 p.m. a raid on a Palestinian village to destroy the homes of two suspected terrorists accused of carrying out a deadly terror attack earlier this year.
The ceasefire, however, initially appeared to hold after a shaky start, the paper reported.
A high-ranking delegation from Egypt arrived in Gaza on Sunday evening to negotiate the deal, dpa has learned from security sources.
Both sides said they were welcoming Egyptian efforts to mediate.
Last year, Cairo successfully brokered a ceasefire between Israel and Hamas, ending 11 days of fighting.
UN Middle East envoy Tor Wennesland welcomed the truce and thanked Egypt "for its crucial role in establishing the ceasefire" on Twitter.
"The situation is still very fragile, and I urge all parties to observe the ceasefire," he added.
Wennesland also said that the UN "has been intensively engaged and closely working with Egypt on mediating a restoration of calm", pledging to "continue to work with all relevant parties to de-escalate the situation urgently".
The Israeli military had launched a large-scale operation dubbed "Breaking Dawn" against the PIJ on August 5. Al-Jabari, Mansour and other PIJ members were killed.
The group, which is closely linked to Iran, is classified as a terrorist organization by the EU and the US.
On August 6, the army attacked several targets in the Gaza Strip. Israeli border towns on the edge of the besieged enclave were again on rocket alert on Sunday morning.
According to the Palestinian Health Ministry, 44 people were killed and 360 injured in the attacks, including 15 children and four women.
Israel blames Islamic Jihad for the deaths of five children and one adult in the Jabalia refugee camp. According to the military, they were killed by a misguided jihadi rocket.
For the first time since the beginning of the Israeli military operation in the Gaza Strip, rocket alarm was also sounded in Jerusalem and Tel Aviv on Sunday.
Residents reported explosions. In Tel Aviv, people rushed to shelters.
Since August 5, more than 900 rockets have been fired at Israel from the Gaza Strip, according to the IDF.
The Palestinian Health Ministry warned that medical supplies in the Gaza Strip would be cut off within 48 hours due to the shutdown of the only power plant in the enclave.
The emergency generators of the hospitals were already almost empty in view of the continuing blockade of the crossings between Israel and the Gaza Strip.
Israel halted the import of fuel into the territory on August 1, citing fears of attacks following the arrest of the Islamic Jihad leader.
Israel tightened a blockade of the Gaza Strip in 2007, which has since been joined by Egypt.
Both countries justify the measure with security considerations.