Coal production goes up by 32.57% to 67.59 MT in June 22
The Ministry of Coal on Wednesday said that the coal production has gone up by 32.5 per cent approx in June this year and the coal based power generation too has increased in the same period registering growth of approximately 26 per cent.
The Ministry said that India's coal production increased by 32.57 per cent to 67.59 Million Tonne (MT) from 50.98 MT during June 2021. According to the provisional statistics of the Ministry of Coal, during June this year, Coal India Ltd (CIL), Singareni Collieries Company Ltd (SCCL) and captive mines / others registered a growth of 28.87 per cent, 5.50 per cent and 83.53 per cent by producing 51.56 MT, 5.56 MT and 10.47 MT respectively. Of the top 37 coal mines, as many as 22 mines produced more than 100 per cent and production at another nine mines stood between 80 and 100 per cent.
At the same time, coal despatch increased by 20.69 per cent to 75.46 MT from 62.53 MT during June 2022 as compared to June 2021. During June 22, CIL and Captives/Others registered a growth of 15.20 per cent and 88.23 per cent by dispatching 58.98 and 11.05 MT respectively. SCCL registered a negative growth of 0.46 per cent during the month.
The power utilities dispatch has grown by 30.77 per cent to 64.89 MT during June this year as compared to 49.62 MT in June 21 due to increase in power demand. Coal based power generation has registered a growth of 26.58 per cent in June 2022 as compared to June 2021.
The overall power generation in June 2022 has been 17.73 per cent higher than in June 2021. However, Coal based power generation in the month of June 2022 has been 95,880 MU in comparison to 98,609 MU in May 2022 and registered a negative growth of 2.77 per cent. Total power generation has also decreased in June 2022 to 1,38,995 MU from 1,40,059 MU in May 2022 and registered a negative growth of 0.76 per cent.
The poet who first called for complete independence, coined 'Inquilab Zindabad'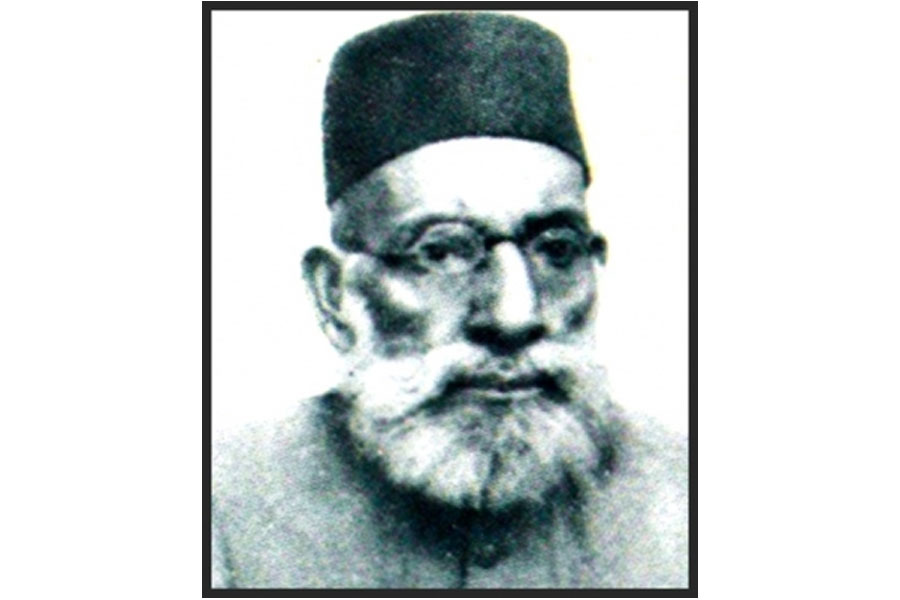 Syed Fazal-ul-Hasan, popularly known as Hasrat Mohani was born in 1875 in Mohan, a town in Unnao district of the United Provinces of British India. He proposed complete independence for the first time before the Congress in 1921. He also proposed the abolition of foreign goods, the idea which Gandhiji later developed into a movement.
Hasrat was his pen name under which he wrote Urdu poetry and his last name 'Mohani' refers to his birthplace Mohan. Hasrat Mohani received his initial education at home and earned his BA degree from Aligarh in 1903.
In 1904, Hasrat Mohani joined Indian National Congress and joined the national movement. In 1905, he also took part in the Swadeshi Tehreek run by Bal Gangadhar Tilak.
He was an active participant in the Khilafat movement of 1919. In 1921, he coined the slogan "Inquilab Zindabad", and went on to participated in the Ahmedabad session of the Congress in the same year. The phrase "Inquilab Zindabad" was later popularised by Bhagat Singh.
Professor Ajay Tiwari, who retired from Delhi University, said: "Hasrat Mohani had proposed complete independence for the first time in the Congress in 1921, which was opposed by Mahatma Gandhi. The two were friends but there was also an ideological conflict between them. When Mahatma Gandhi started the Khaddar (Khadi) movement, Mohani opposed it. He believed that the indigenous industry would be ruined and the workers would be punished."
When Mohani proposed to boycott foreign goods, Gandhiji eventually accepted the idea and 10 years later, the Swadeshi movement began. Gandhi mentioned this in his autobiography that due to Mohani's insistence, he was "compelled". He wrote: "I was compelled to include the non-cooperation movement in the Swadeshi movement."
It is said about Hasrat Mohani that, when he went to study in Aligarh, he did not wear the kind of pajamas people there popularly wore, he used to wear a normal kurta and carried a paan daan with him and wrote poetry. The orthodox people of Aligarh were annoyed by his dressing and the way he walked.
Mohani came out with a newspaper (Urdu-e-Mualla) that he used for furthering the cause of freedom. This angered the British who imposed a fine of Rs. 3,000.
When Mohani got his property assessed to pay the fine, his possessions summed up to a value of 50 Rupees. Because of this he went to jail. After being released from jail, he kept writing against the British and was imprisoned repeatedly.
Hasrat Mohani opposed fundamentalists, irrespective of their religion. He was secular and such people were few in the freedom movement. While living in Aligarh, he opposed the ideas of Sir Syed. This was no minor thing.
When the Constituent Assembly of India was formed in 1946, he was elected as a member from the state of Uttar Pradesh. He opposed the partition of India in 1947 and preferred to stay in India.
Maulana Hasrat Mohani died on 13 May 1951 in Lucknow.
AAP emerging as possible headache for both BJP, Cong in MP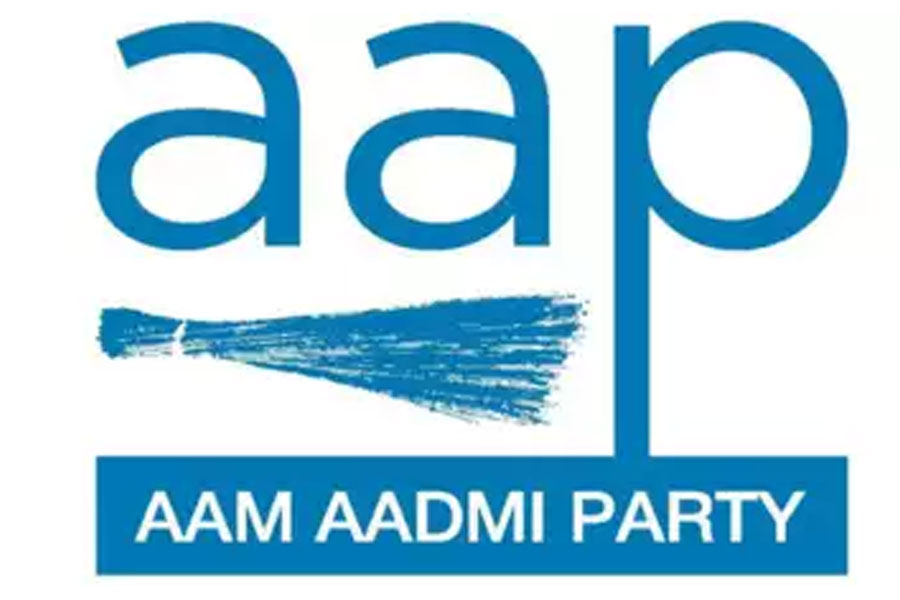 The Madhya Pradesh Assembly elections, to be held next year, are expected to be very interesting as there is a possibility of a close contest between the two major parties, the BJP and the Congress.
However, it is the emergence of the Aam Aadmi Party (AAP) which could be worrisome for both the parties.
There has always been a possibility of the BJP's vote share getting shifted towards other political parties in the state. In the previous Assembly polls as well, candidates of the Gondwana Party, Samajwadi Party, Bahujan Samaj Party, Bharatiya Janshakti Party and Ajay Bharat Party have won.
But eventually, the strength of these third parties weakened. However, it is the Arvind Kejriwal-led AAP which is now considered as a new player in Madhya Pradesh, after it made a splash in the urban local body polls.
In Singrauli Municipal Corporation, AAP's mayor and 40 councillors were elected, which, in terms of numbers, may be small but has helped the party mark its emergence in the state.
In the 2018 Assembly elections, 114 candidates of the Congress were elected, while 109 BJP candidates won. However, the Congress government lasted for only a year and a half, due to the defection of MLAs, after which, the BJP returned to power.
In the urban body elections, the Congress got 5 mayors while the BJP had nine, which points towards Madhya Pradesh witnessing one of its most interesting Assembly polls in 2023.
The AAP has also started preparing for the election. It is currently doing volunteer mapping and is trying to have volunteers in every village.
Presently, the AAP's emphasis is on proper organisation at the grassroots level, after which it will increase its political activities rapidly. Currently, the party is also excited about its big initial success in the urban body elections.
Senior AAP leader Akshay Hunka said that his party will fight the upcoming Assembly elections with full preparation and strength.
Political analysts believe that the entry of the AAP into the electoral fray will prove to be troublesome for both the BJP and the Congress, as there will be dissatisfaction among both the parties and the number of rebels will be more than in the last elections.
These rebels from both the parties could be fielded as AAP candidates which could be worrisome for both the Congress and the BJP.
Mohan Bhagwat, RSS, Sangh leaders put Tricolour as DP on social media accounts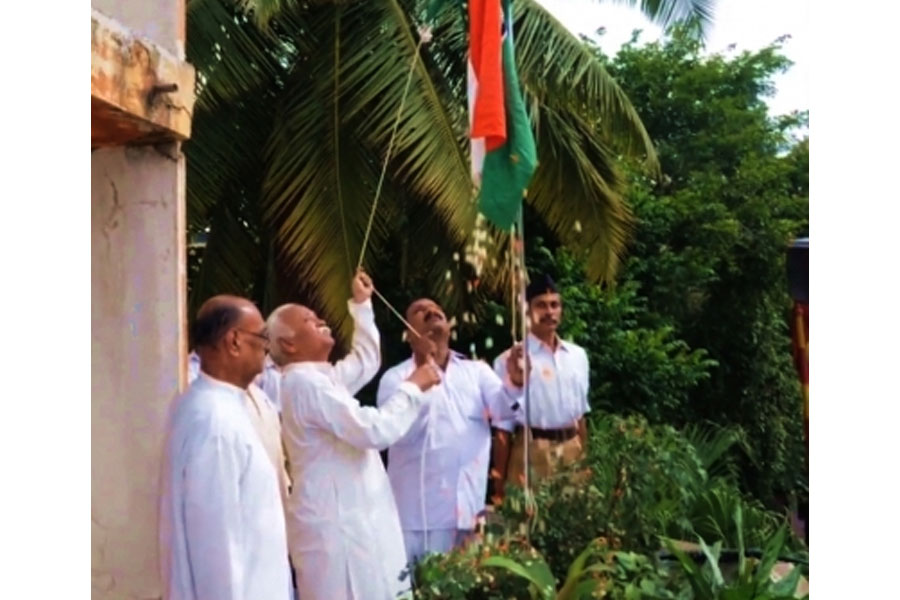 Rashtriya Swayamsevak Sangh chief Mohan Bhagwat, Sangh leaders and RSS have removed the display picture of their official social media accounts and replaced it with Tricolour.
The RSS on Saturday shared a 48 second video on its official Twitter account in which Bhagwat and other Sangh officials can be seen hoisting Tricolour on different occasions.
The move comes in the wake of questions being posed by Congress and other opposition leaders to RSS in context of the Tricolour.
On the occasion of 75th anniversary of the Independence, Prime Minister Narendra Modi had appealed to all countrymen to change their DP on social media and put Tricolour on it.
In line with the Prime Minister's 'Har Ghar Tiranga' campaign, the RSS has also urged the people to awaken self-respect and tweeted," Celebrate the Azadi ka Amrit Mahotsav. Hoist the Tricolor in every house. Awaken the national self-respect."
Making a big issue out of the appeal of the prime minister, Congress leader Rahul Gandhi had said, "Har Ghar Tiranga campaign is being run by those, who (RSS) didn't hoist Tricolour for 52 years."
"They could not stop Congress from fighting for the freedom of the country, and they will not be able to stop it today too," the Wayanad MP said.