Cloud reduces turnaround time essential for dynamic business like ours: Zomato CTO
As the quick-commerce growth story takes shape in India, Zomato, which just acquired Blinkit for about $568 million, feels that quick commerce is a natural extension of its food delivery business.
India's quick commerce market is all set to witness 15 times growth by 2025, reaching a market size of nearly $5.5 billion, according to reports.
The total addressable market for quick commerce in India stands at $45 billion, and urban areas are driving this market on the back of mid-high-income households.
Gunjan Patidar, Chief Technology Officer (CTO), Zomato, told IANS that when it comes to online ordering, faster turnaround time leads to a better customer experience and improves customer retention and here, a flexible and scalable Cloud reduces the overall turnaround time, which is essential for a dynamic business like theirs.
Here are the excerpts from the interview:
Q: There has been a mixed reaction to Zomato's newly announced 10-minute delivery model. What is the strategic thinking behind this? Also, tell us more about the underlying technology that will make this possible.
A: We have witnessed that a faster turnaround time leads to a better customer experience and improves customer retention. It's simple, you order food when you're hungry, so it makes much more sense to get it as quickly as possible.
The underlying technology that enables us to deliver within 10-minutes is more or less what we already do in online ordering. The real game-changer is the process at the back. Time optimisation happens at our finishing stations through both technology and operational speed. Please note that no time optimisation occurs on the road, and the delivery partners aren't informed of whether it is a 10-minute or 30-minute delivery.
Further, no incentive is provided for timely deliveries, and neither are the delivery partners penalised for late deliveries.
Q: The recent 'pure tech' IPOs have failed to impress public market investors. Even globally, high growth US tech stocks are stumbling (e.g. DoorDash). What are the secular tailwinds, key upcoming business initiatives etc. which should keep us upbeat about Zomato's growth prospects?
A: As an organisation, we focus more on long-term initiatives than worrying about what's the current sentiment. Even during the most critical of times, more than half of our engineers are working on projects that will change the course of Zomato in upcoming years. Coming to the current situation, we feel it's more like a global phenomenon rather than something particular to Zomato or other tech companies. It's a market sentiment and part of a regular business cycle. It's not the first time and won't be the last. Every time this happens, the market takes some time to correct itself, and things eventually fall back in place.
Our long-term initiatives are customer-centric, wherein we are currently focusing on Hyperpure growth, and deeper penetration in the cities we already operate in, to name some.
Q: How are you managing to attract and retain top talent?
A: While hiring and retaining the best engineers is still challenging, Zomato has always found the right pool. One of the reasons why we're able to do this is because we focus more on vision than skills. While skills are essential, what distinguishes great engineers from the good is how aligned they are with the organisation's vision. And it's something that we gauge when we are hiring for our engineering and product teams. Our idea is to get onboard the candidates who feel connected with Zomato's mission and vision. These people are excited to change the food industry for the better, want to play a pivotal role in where we are heading, and are keen to build something that will make people's lives easier and better.
We also highly emphasise on-the-job learning wherein they can always learn new skills that not only help in doing the current job better but also prepare them for the future. While these things help get the right kinds of people, the culture makes people stay. Getting to work on various projects at once (be it dining or food delivery or Hyperpure) or working in an open environment empowers people in many ways. For Zomans, it's more about qualitative growth than quantitative one.
Q: How are you using AI/ML, data analytics etc. to serve the customer better?
A: Food delivery is a high-frequency business wherein we are constantly working with multi-layered problems, for example, predicting food preparation time or estimated time of arrival. Another is balancing the demand and supply of delivery partners, especially during monsoons or festivals. Since the supply of delivery partners can be unpredictable, it becomes one of the crucial problems for our data science team. Besides these, we use machine learning to personalise our customer experiences to improve their overall experience.
For example, predicting what customers may like based on their order history or which restaurants we should recommend on the homepage or how items can be prioritised on the search page is done via data science teams.
Q: Tell us about your journey on the cloud? What has cloud technology allowed you to do that you couldn't do before?
A: We have been using cloud technology for a long time. We started this in 2014 when we first hosted our data on Amazon Web Services (AWS). It reduces the overall turnaround time, which is essential for a dynamic business like ours.
For instance, traffic may be very different at one hour of the day from the other or during special occasions like New Year's Eve or monsoon. All these patterns are significantly different from each other, and having a cloud enables us to be flexible and optimize basis the need. It also helps in saving a tremendous cost as we don't have to use the peak capacity every time. We can reduce it during nighttime when there are fewer orders and scale up when the demand is high.
Q: What are the qualities that make you stay ahead of the curve as a CTO?
A: One of the founding principles is to stay connected to the technical landscape, say what the different kinds of tools and technologies teams use across departments. Then, one is being aware of the pain points and arranging or offering solutions to the team faster. One should also stay ahead of the current ecosystem. One should be mindful of conversations in the market, how work cultures are evolving, what tools are being used that enhance efficiency, and what new tech innovations are happening across the globe.
You also must be on top of the organisation's pulse at any time, what different teams are working upon, the kind of developments they have made in the last few months and the upcoming projects. We keep doing regular catch-ups or organising group events like team lunches, showcases, and off-sites to build better team morale, management and coordination.
Premium segment at highest spot, 5G phones at 32% market share in India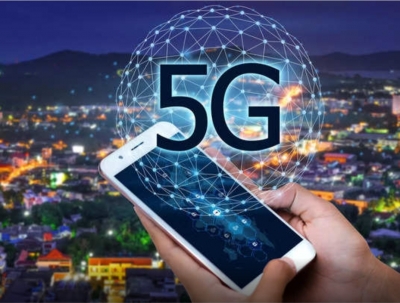 Premium segment (Rs 30,000 and above) contributed 11 per cent to India's smartphone shipments and 35 per cent to overall market revenue in 2022, the highest ever.
Samsung led the market in 2022 in terms of shipment value share with a 22 per cent share, followed by Apple, in the country, according to Counterpoint Research.
However, in terms of shipment volume, Xiaomi led the market in 2022 with a 20 per cent share, closely followed by Samsung.
Xiaomi slipped to third position in Q4 2022 with Samsung and vivo capturing first and second spots respectively.
5G smartphones captured a 32 per cent share in 2022. Samsung became the top-selling 5G brand in 2022 with a 21 per cent share.
Apple continued to lead the premium smartphone segment, with the iPhone 13 emerging as the top-selling model. Apple also led the market in Q4 2022 in terms of shipment value.
"Consumer demand started declining from the second quarter when the global economy was crippled by multiple macroeconomic issues like all-time high inflation, rising unemployment and geopolitical conflicts, affecting India's economy as well," said senior research analyst Prachir Singh.
Inventory build-up across channels after the second quarter led to lower-than-expected shipments throughout the second half of the year.
"We believe that the inventory and demand situation will continue to affect the market in the first half of 2023 before improving in the latter half driven by the festive season and upgrades to 5G devices," Singh added.
India's smartphone shipments declined 9 per cent YoY to reach over 152 million units in 2022, according to the report.
The decline, which is the second ever in India's smartphone market, can be attributed to the decline in entry-level and budget segments which faced supply constraints at the beginning of the year and then witnessed lower demand throughout the year.
"While entry-tier and budget segments were most affected, the premium segment remained immune and showed double-digit growth. OEMs' increased focus, consumers upgrading for premium features and, most importantly, availability of various financing schemes," said research analyst Shilpi Jain.
Overall, India smartphone market revenue remained flat despite a 9 per cent YoY decline in shipments.
OnePlus grew 50 per cent YoY in 2022 driven by the OnePlus Nord CE 2 series.
It focused on diversifying and expanding its product portfolio across different price points and increasing its offline presence to drive sales, the report mentioned.
WhatsApp working on new software that uses Apple Mac Catalyst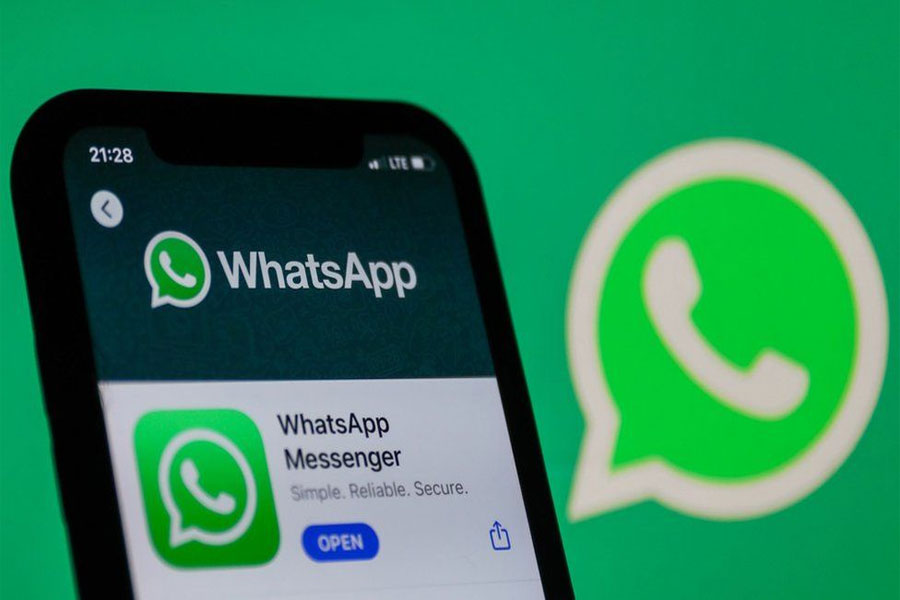 Meta-owned WhatsApp is working on a new Mac app that uses the Apple Mac Catalyst development environment to make better use of system resources.
According to AppleInsider, WhatsApp currently provides a web-based Electron app for Mac users in addition to its web app via browsers.
Electron and Catalyst are software development frameworks that help developers create desktop apps.
The new app has been in a closed beta for a few months, but now anyone can download the file on macOS Big Sur or later on the WhatsApp website, according to the report.
Following installation, it will display a QR code that users can scan with their iPhone to link their accounts using the WhatsApp iOS app.
The Mac app's three-panel interface provides access to archived chats, starred messages, phone calls, and settings.
The Catalyst app includes features not available in the Electron version, such as file drag-and-drop and a spell-checker, the report mentioned.
Meanwhile, WhatsApp has reportedly rolled out some new shortcuts for group admins to quickly and easily perform actions for a certain group participant, on iOS.
The new shortcuts simplify interactions with group members as now the platform supports large groups of up to 1,024 participants, reports WABetainfo.
The new update will help group admins quickly manage and communicate with such a large number of participants in private.
Mumbai: No jumbo block on Western Railway on Sunday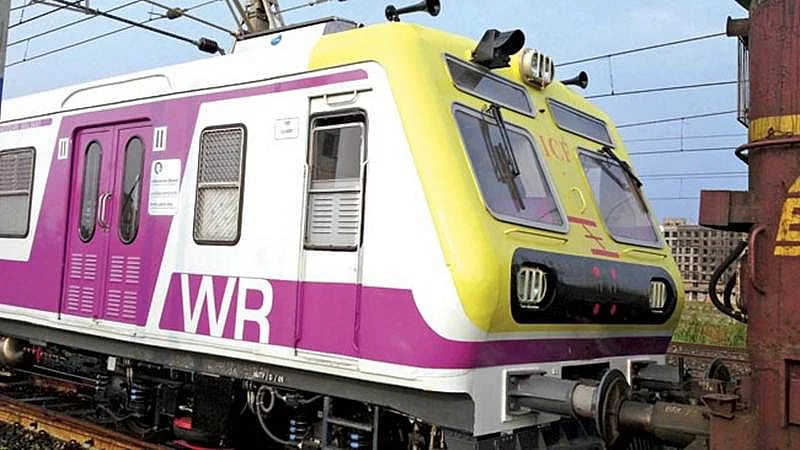 There will be no jumbo block on Sunday, January 29 over Western Railway's (WR) Mumbai suburban section, the WR announced today.
Major block to dismantle Gokhale bridge
Earlier last week, the Western Railway had enforced a major 4.5 hour block on the down slow lines from 12.15am to 4.45am on the intervening nights of Jan 19-20 and Jan 20-21 to carry out dismantling work of the Gokhale road overbridge at Andheri.
As a result, a number of local train services were affected.