Bull-run: Sensex crosses 60k-mark; realty stocks rally
India's benchmark equity index S&P BSE Sensex crossed the 60,000-mark milestone on Friday. It took 246 days to accumulate the last 10,000 points.
The 30-scrip sensitive index crossed the milestone just after the pre-open session on the back of a rally driven by large caps with many index heavyweights touching their respective highs.
The Sensex opened at 60,158.76 points from its previous close of 59,885.36 points. It took only 42 days to gain the last 5,000 points.
At 12.10 p.m. the Sensex traded at 60,127.50 points, higher by 242.14 points or 0.40 per cent from its previous close.
The NSE Nifty50 traded above the 17,900 points-mark during the pre-noon session. It opened at 17,897.45 points from its previous close of 17,822.95. The Nifty touched a record intraday high of 17,927.20 points.
Sector-wise, Realty, IT, Media and Telecom indices were the best performers since May 18, 2021.
Auto, pharma and metal indices have risen the least.
Amongst BSE 200 stocks, JSW Energy, Mindtree, IRCTC and Mphasis have risen more than 100 per cent over this period.
Furthermore, LTI, LTTS, Godrej Properties and Zee Ent are other large gainers.
The market cap of all listed companies clubbed together crossed Rs 250 lakh crore.
By noon, NSE Nifty50 edged higher. It rose to 17,883.70 points, higher by 60.75 points or 0.34 per cent from its previous close.
"The rally in domestic market is driven by positive global cues, strong inflows by FIIs or DIIs, good corporate earnings, falling Covid-19 cases, upbeat corporate commentaries and low cost of capital. Amid the buoyant sentiment and increased activity, Nifty valuations has reached elevated levels and demand consistent delivery on earnings expectations,"said Siddhartha Khemka, Head – Retail Research, Motilal Oswal Financial Services.
"Given rich valuations, one cannot ignore intermittent volatility — however, we expect the positive momentum to continue on the back of improving economic activity and recovery in corporate earnings."
According to Ashish Biswas, Head of Technical Research, CapitalVia Global Research: "The market is growing due to excess liquidity and a low-interest rate regime. Investors also felt relieved by the Federal Reserve's stance on withdrawing stimulus and raising interest rates."
"FIIs and DIIs continue to pour in more investment in the market which has led to further highs. The fear of the third wave has also decreased and investors are not worried about the adverse impacts on the economy as more and more people get vaccinated."
In addition, Dhiraj Relli, MD & CEO, HDFC Securities said: "This shows the impact of return of FPIs and local investors continuing to invest despite headwinds that cropped up time and again."
"The absence of a 10 per cent correction in the indices over the last 18 months shows the maturity of the local investors, but also throws up the possibility of that happening over the next few weeks or months."
In the Gulf, workers and diplomats join hands to celebrate India's Independence Day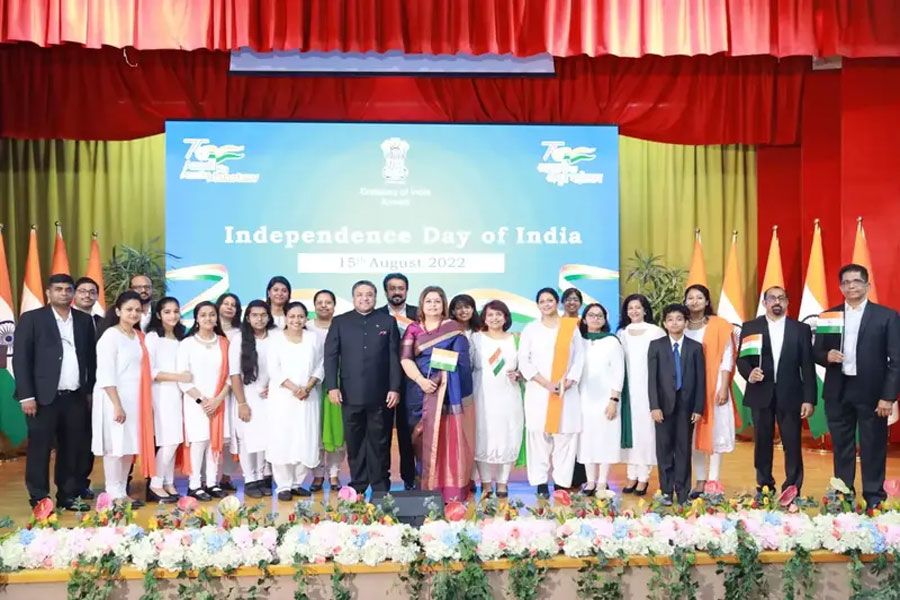 Thousands of Non-Resident Indians (NRIs) across the Gulf on Monday proudly celebrated India's Independence Day, amid the unfurling of the tricolour and distribution of sweets.
The commemoration of Independence Day and flag hoisting is customary at Indian missions. However, the display of tricolour has assumed special significance this year as it has docked with the viral 'Har Ghar Tiranga' campaign.
Numerous patriotic Indian workers engaged at different work sites have celebrated the event by cutting cakes and distributing sweets. In early morning hours several NRIs thronged to Indian missions by leaving their work aside to commemorate Independence Day and singing to the tune of the national anthem.
In the United Arab Emirates (UAE) where the largest number of Indian nationals live and work, Ambassador Sunjay Sudhir led the celebrations by hoisting the Indian tricolour at the Indian Embassy in Abu Dhabi. He paid floral tribute at the bust of Mahatma Gandhi.
Sudhir pointed out that under the visionary leadership of Indian Prime Minister Narendra Modi, the tricolour has gained further respect globally. He added: "Today, wearing the tricolour, or flashing the Indian passport, evokes respect for Indians."
Sudhir read out excerpts from the speech made by Indian President Droupadi Murmu.
The tricolour was also unfurled by the Consul General of India in Dubai by Aman Puri, at the Indian Consulate in Dubai.
The event marked with zeal as part of 'Har Ghar Tiranga' with a variety of programmes in Dubai despite adverse weather conditions. In the Dubai 'Marina a Yacht' that displayed the tricolour was conspicuous. In Sharjah, blue collar workers participated in an exclusive event held by the Indian Association.
In Saudi Arabia, which houses the second highest number of Indians, Indians celebrated Independence Day with enthusiasm and joy, with DCM N. Ram Prasad hoisting the national flag and paying floral tributes to the father of the nation.
The Indian employees working in a key infrastructure project in Ras Al Khair, seashore town, among others celebrated Indian Independence Day by cutting a cake and distributing sweets.
"Though away from home, we took part in 'Har Ghar Tiranga' ," said Riyadh-based Ch. Shiva Reddy, hailing from Hyderabad.
In Jeddah, Consul General Md. Shahid Alam hoisted the national flag. Enthusiastic celebrations were also held in Kuwait, Qatar, Bahrain and Oman.
(Irfan Mohammed is a Jeddah-based journalist. Views expressed are personal and exclusive to India Narrative)
(The content is being carried under an arrangement with indianarrative.com)
Equity AUM of mutual funds rises more than 10% on-month in July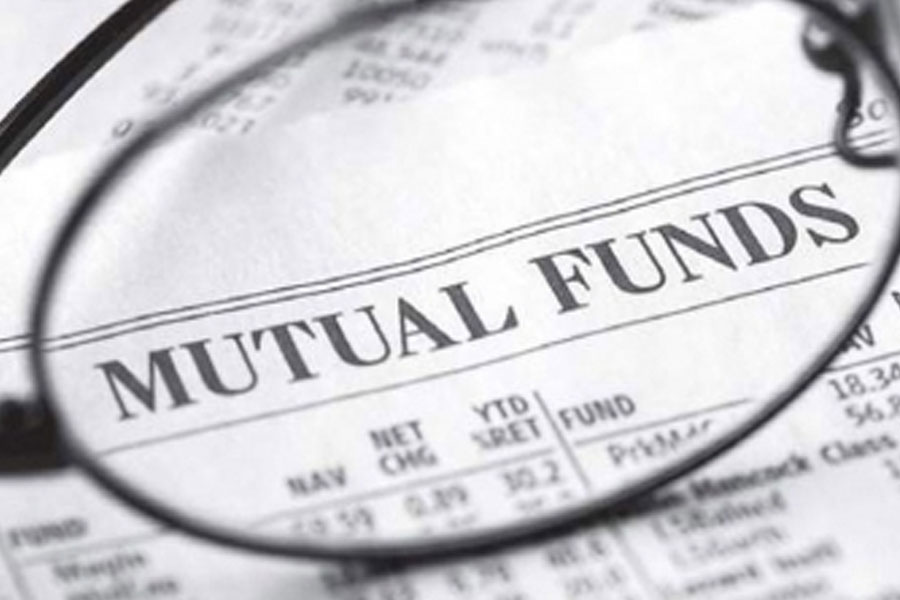 After declining for two consecutive months, equity assets under management (AUM) of domestic mutual funds rose 10.3 per cent month-on-month to Rs 15.2 lakh crore in July as market rebounded after three months of decline, according to a Motilal Oswal report.
The month saw a decline of sales of equity schemes by 14.3 per cent on-month to Rs 304 billion and the pace of redemptions picked up to Rs 148 billion, up 16 per cent on-month. Consequently, net inflows slowed to Rs 157 billion in the July from Rs 228 billion in the previous month.
The Nifty, after three consecutive months of decline, bounced back smartly in July with 8.7 per cent on-month gain, the highest since December 2020. The Nifty Midcap 100 outperformed the markets during the month. FIIs registered inflows of $0.8 billion in July after nine months of outflows totaling $33.3 billion; YTD'CY22 outflows stood at $25.4 billion.
Meanwhile, total AUM for the mutual fund industry increased to Rs 37.7 trillion, up 5.9 per cent on-month in July. This was because of a rise in AUM for equities worth Rs 1,412 billion, other ETFs worth Rs 380 billion, balanced worth Rs 210 billion, and income worth Rs 179 billion funds.
Contributions in systematic investment plans (SIPs) remained strong at Rs 121.4 billion in July, an eleventh consecutive month of Rs 100 billion plus investment in the category.
The month saw notable changes in the sector and stock allocation of funds.
On a month-on-month basis, the weights of NBFCs, Private Banks, Consumer, Retail, Automobiles, Capital Goods, PSU Banks, Metals, Cement, and Media increased, while the weights of Oil & Gas, Technology, Telecom, Healthcare, and Utilities moderated.
Inflation to remain elevated with a return to sub-6% not likely before Feb 2023: Kotak report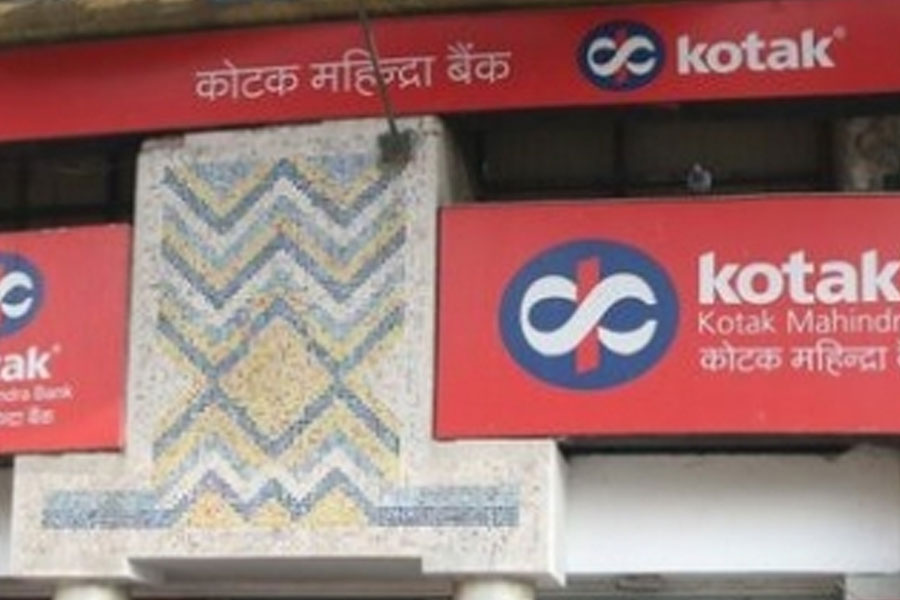 The inflation prints in the near term is expected to remain higher around 7 per cent, with a gradual move likely towards MPCs upper threshold of 6 per cent by end-FY2023.
"We expect inflation to remain elevated with a return to the sub-6 per cent level not likely before February 2023. We maintain our FY2023E average CPI inflation estimate at 6.5 per cent. We also maintain our call for additional 35-60 bps of repo rate hikes to 5.75-6 per cent by end-CY2022," Kotak Economic Research report said.
The report also said that some early signs relief in inflation are visible in the near term due to easing commodity and crude oil prices, normal monsoons and improving reservoir levels, and easing global supply-chain pressures.
Kotak Research expect the CPI inflation trajectory to be lower than the Reserve Bank of India's (RBI) estimates by 70 basis points in first half of calendar year 2023, and maintain our FY2023E CPI inflation estimate at 6.5 per cent.
To tame inflation and stabilise rupee, the central bank is likely to hike repo rate in the near term. However, the pace of rate hike will be lower due to global disinflationary pressures and pass-through impact of monetary tightening to demand side pressures.
"Accordingly, we maintain our call for further 35-60 basis points of repo rate hikes to 5.75-6 per cent by end-CY2022," the report added.
In July, CPI inflation has moderated to 6.71 per cent, as against 7.01 per cent in June due to moderation in food inflation. The moderation in food prices was led by decline in prices of meat and fish, and oils and fats.
Whereas, June IIP growth moderated to 12.3 per cent, while growing sequentially by 0.1 per cent. On a sectoral basis, electricity production grew by 16.4 per cent, manufacturing by 12.5 per cent, and mining by 7.5 per cent.
Meanwhile, July core inflation (CPI excluding food, fuel, pan and tobacco) remained broadly sticky at 6.25 per cent, with a sequential pickup of 0.7 per cent. This was led mainly by rising costs of education, and clothing and footwear.