Budget 2023: Health sector needs eco-system for infra & technological growth, say Experts
After the Covid pandemic hit the world three years ago, the healthcare sector has become central for the 2023 budget as the industry awaits the Centre's intervention to make health care affordable and accessible to all.
The Union Budget for 2023-24 is scheduled to be presented in Parliament by Finance Minister Nirmala Sitharaman on February 1.
As per experts, the healthcare sector needs commercially low capital intensive projects at district and taluka levels to address large patient volume and access with affordable pricing for quality services. The healthcare industry is eagerly waiting as the experts believe that the government should enhance its budgetary support in increasing healthcare and insurance penetration following the pandemic.
Karan Rathore, Vice Chairman, Services Export Promotion Council (SEPC), told IANS, "In cognizance of the impact of the pandemic on the services sector, especially medical tourism and the healthcare sector, the industry expects innovative ideas to augment and accelerate engagement. To accelerate the healthcare sector and position India as a wellness destination globally with reliable and credible healthcare, the budget needs to provide and enable an eco-system for growth both economic and technological".
Tourism policies and provisions, including facilitation of visas, infrastructure development, connectivity etc need to be the focus, but the more inclination should be towards the digitalisation of the sector by making it more customer-centric and easily accessible for all, the SEPC Vice Chairman said.
Recently, speaking at the Health Working Group of G20 India meeting, Dr V.K Paul, Member (Health), NITI Aayog, said that the Medical Value Travel (MVT) plays a crucial role in eliminating healthcare disparities across the globe and through the first Health Working Group meeting, G20 India Presidency aims to an impetus to create pathways to bridge this gap. "There is great opportunity for utilizing traditional medical practice like Ayurveda in the Medical Value Travel sector which is witnessing a combined annual growth rate of over 23 per cent", he said.
Rajeev Taneja, Founder of Global Care, said that the Medical Value Tourism sector has suffered a series of setbacks in the last two years and the industry expects government support for the sector's recovery. "Facilities, including visa approvals and ease of access, a repository for accessing information, and infrastructure development in not just the metro cities but pan India as well for pre and post-treatment care, are a few important steps that need to be accommodated in the budget. These will help boost investment and incentivize the industry, particularly in Tier 2 cities across the country", he said.
The health experts believe that there is a need to make sure that the facilities and treatments are on a par with the international standard and a favorable budget will help with the same.
Underlining the need of healthcare investment in Tier 2 and 3 cities, Prateek Ghosal, Chief Strategy Officer, Ujala Cygnus Group of Hospitals, said, "In order to attract more private sector investment in Tier 2 and 3 cities of India, healthcare should be given infrastructure status which will enable access to low-cost funding as well as provide tax benefits, further reducing input costs. While during the COVID-19 pandemic, the RBI incentivized liquidity for emergency healthcare services by the extension of credit under priority-sector classification, this move should be made permanent, particularly for projects focused on creating infrastructure in Rural India," he says.
"With the recent Covid experience at the back of minds, the healthcare industry expects a technology revolution in the sector, along with accessibility, easy availability, and affordability. Accessibility to quality healthcare has been a big issue in India, especially in Tier 2 and 3 cities. We hope the upcoming budget has some provisions regarding opening more tertiary care hospitals in underserved or remote areas," said Abhishek Kapoor, ED, Regency Health.
Reliance Jio, GSMA roll out initiative to train rural women in digital skills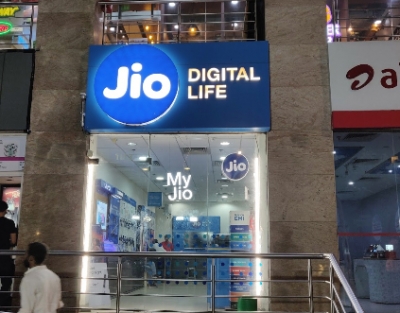 Reliance Jio and global mobile network operators' organisation GSMA on Tuesday announced the roll-out of their digital skills programme to train rural women in India.
The programme aims to provide need-based training to rural women and individuals from marginalised/low-income groups to help them make meaningful use of digital access.
The national roll-out phase is now underway, with the programme being rolled out across 10 states.
"We are proud to partner with GSMA in this programme to take digital skills training to the women across India and be the wind beneath their wings," said Isha Ambani, Director, Reliance Jio.
As per the GSMA's 'Mobile Gender Gap Report 2022', women in India are 41 per cent less likely than men to use mobile internet.
A total of 330 million women in India still do not use mobile internet, compared to 248 million men. Lack of literacy and digital skills is one of the top reported barriers to mobile internet use.
As a part of the programme, the GSMA and Jio teams worked together to assess prevalent digital skill gaps and develop need-based digital skills training toolkits that are India-specific.
Over 1,000 rural women and men from Uttar Pradesh and Tamil Nadu participated and provided inputs for the refinement of the digital training toolkits during the trial phase.
Reliance Foundation will be supporting the roll-out through its large network and self-help groups, particularly in rural areas.
"More needs to be done to ensure women are not being left behind in an increasingly connected world. We are excited to partner with Jio and Reliance Foundation to take the Digital Skills Programme national and help accelerate digital inclusion for women," said Mats Granryd, Director General, GSMA.
The GSMA is a global organisation unifying the mobile ecosystem to discover, develop and deliver innovation foundational to positive business environments and societal change.
Centre asks Vodafone Idea to convert Rs 16,000 dues into equity
Financially-stressed telecom company Vodafone Idea said on Friday that the government has directed it to convert a portion of its dues worth Rs 16,000 crore it owes to the exchequer into equity in the government's favour.
"It is hereby informed that the Ministry of Communications has [directed] the company to convert the NPV of the interest related to deferment of spectrum auction instalments and AGR dues into equity shares to be issued to the government of India," the company said in a filing.
The government will take 33 per cent equity in Vodafone Idea after converting all interest related to payments for spectrum and other dues into equity.
This will make the government the largest shareholder in the telecom company.
Vodafone Idea will convert dues of Rs 16,133 crore into equity and issue shares for Rs 10 each, the company informed.
"We had sought a firm commitment that the Aditya Birla Group would run the company and bring necessary investments. The Birlas have agreed and hence we have agreed to convert. We want India to be a three-player market plus BSNL and ensure healthy competition for consumers," Telecom Minister Ashwini Vaishnaw said in a statement.
I-T dept raids over 30 locations of five builder groups across Jaipur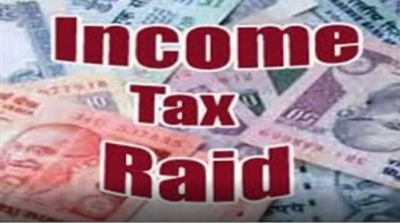 The Income Tax department on Thursday raided over 30 locations of five builder groups across Jaipur. The teams also conducted search operations at two locations of a builder group in Gurugram.
Officials said that the I-T department had received a tip-off that these builders were engaged in making cash deals while selling flats in multi-storey buildings, plots and commercial properties in Jaipur.
After verification, 40 teams of the investigating branch of the I-T department raided their locations on Thursday morning. Raids have been conducted at the premises of Manglam Group, Sanjivani, R-Tech, Jugal Derewala and Haridutt, including their offices, corporate offices and residential premises.
The I-T teams have raided places in Jaipur including Tonk Road, Mansarovar, Rajapark, Jagatpura, C-Scheme, Civil Lines, Ajmer Road, Delhi Road, Agra Road and Sanganer.
Sources said that the department had received complaints of undisclosed income running into crores of rupees. All the five builders were using cash to buy and sell land. So the I-T teams raided around 38 targets simultaneously. According to the information received so far, huge amount of cash, and documents of land purchase and sale have been found from their premises.